2020 has left every traveler devastated as the Coronavirus pandemic made international trips non-existent and the hopes of it changing this year is still a blur. You have no idea how much I miss being able to travel abroad and devour the local food. One of the countries I miss the most is Japan. I long for its unique culture, warm hospitality, and of course, irresistible cuisine. My ultimate favorite Japanese food is Ramen, specifically Tonkotsu Ramen as stated in my previous blog.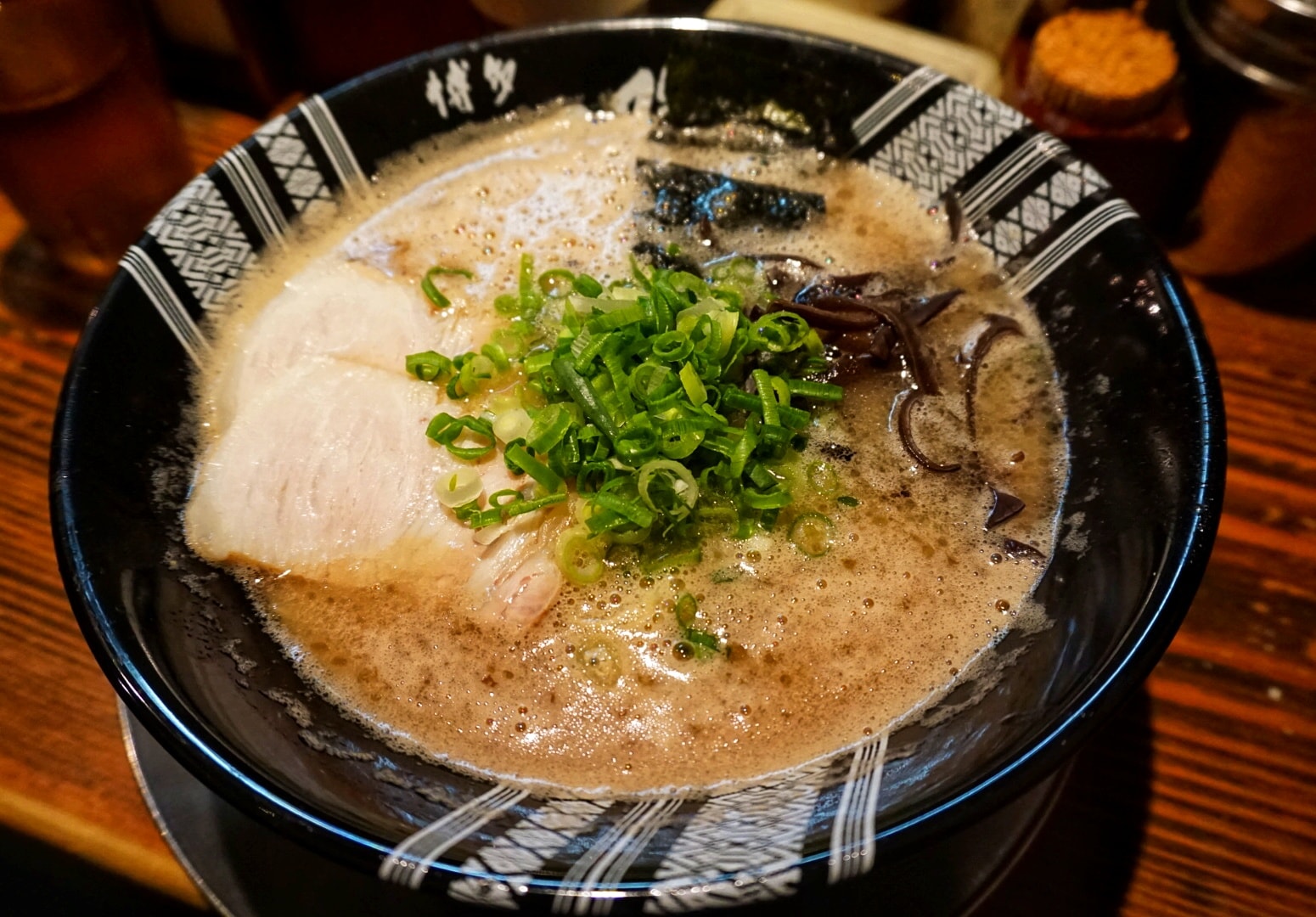 Numerous excellent Ramen shops in Metro Manila would be able to satisfy my cravings but there is one that is making buzz online with some even claiming it to be "the best in town". We visited Mendokoro Ramenba in Makati to try their "secret" menu item, the Super Chashu Ramen. It's made with a fusion of soy sauce and pork bone broth, fat noodles, and a thick slab of roasted pork belly as a topping. Will it live up to its hype and transport me back to Japan?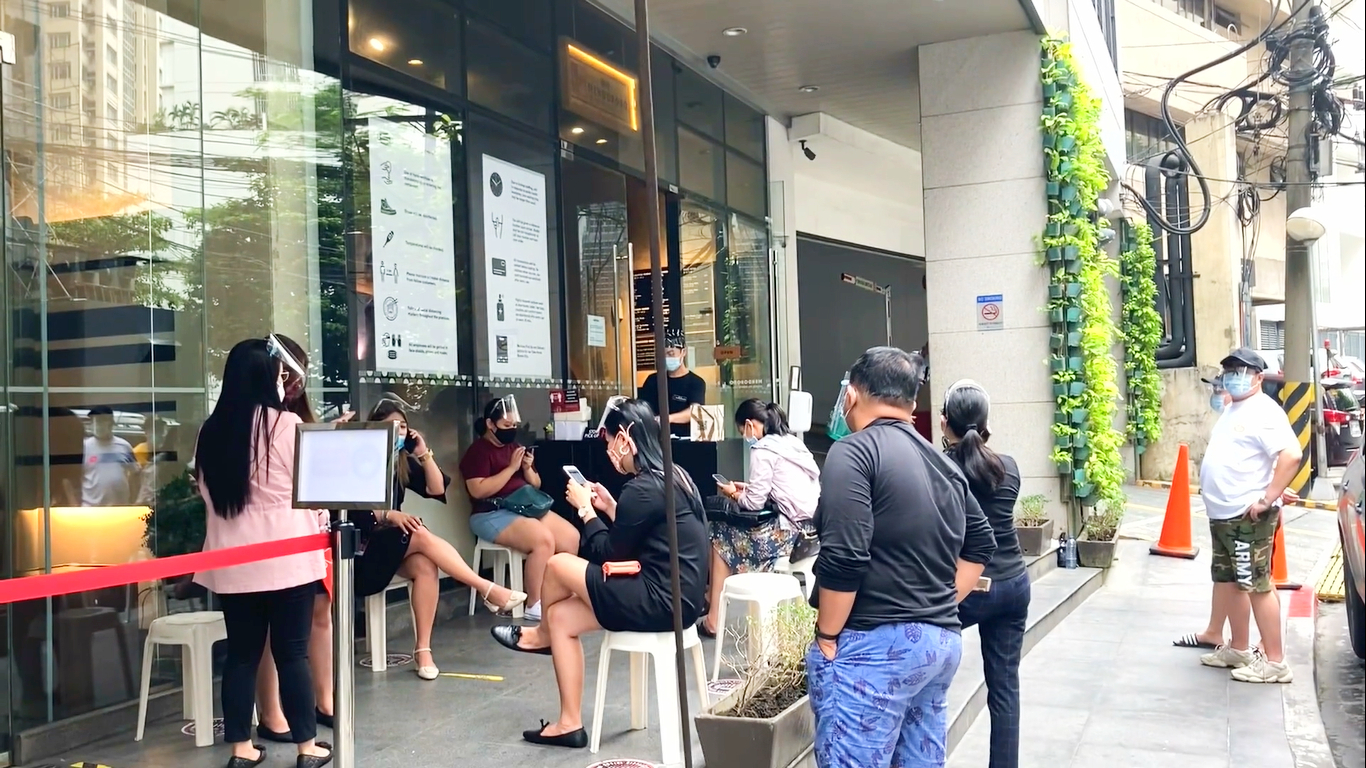 We arrived around 1:00 pm in their main branch and waited for about 15 minutes to be seated. The restaurant strictly follows sanitation and social distancing measures to prevent the spread of the Coronavirus.
The shop's layout resembles that of the ramen shops you will find in Japan where the open kitchen is surrounded by a bar-style dining counter allowing customers to observe the chefs as they skillfully assemble the noodle bowls.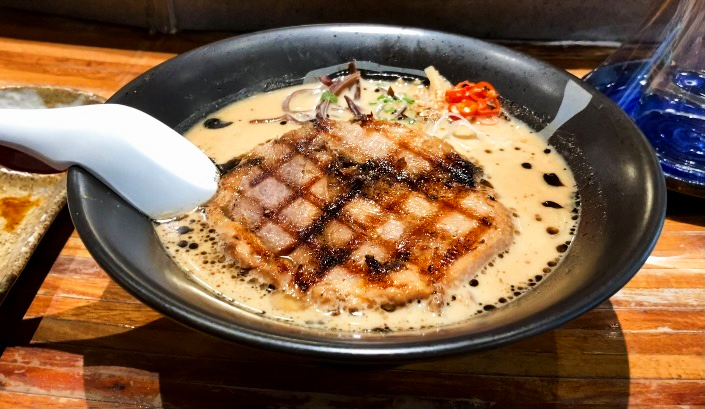 The Super Chashu Ramen has finally arrived. Its broth is creamy and milky but follows up with heat coming from the garlic and a tolerable spice coming from the chopped chili.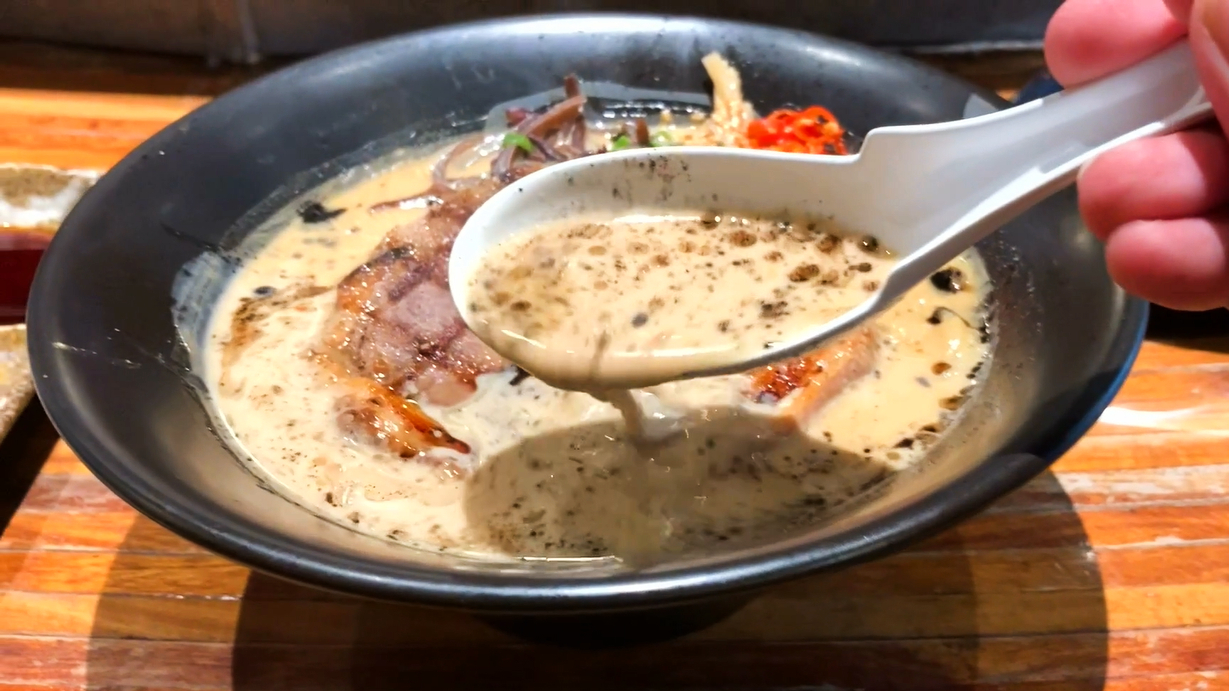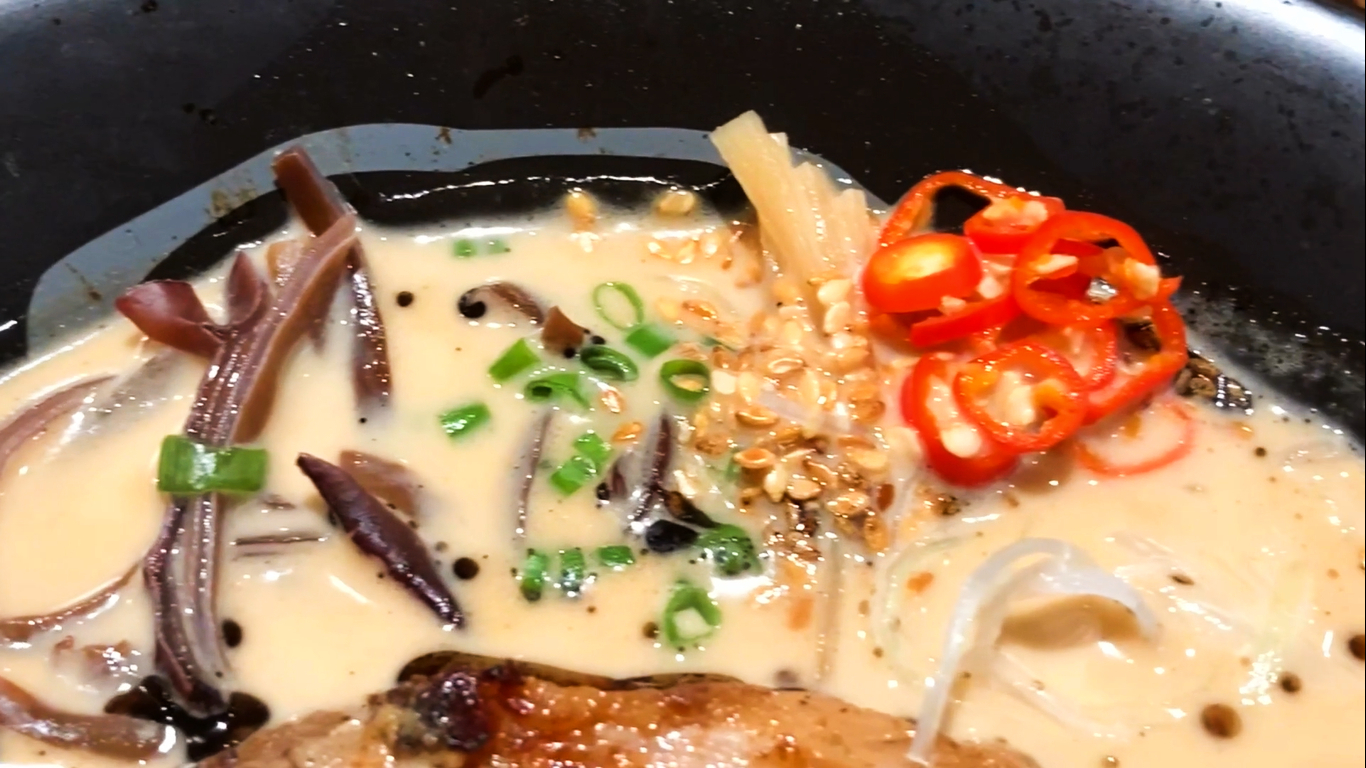 I can also taste a hint of earthy-bitter flavor from the black pepper and a little bit of smokiness that's probably coming from the chashu.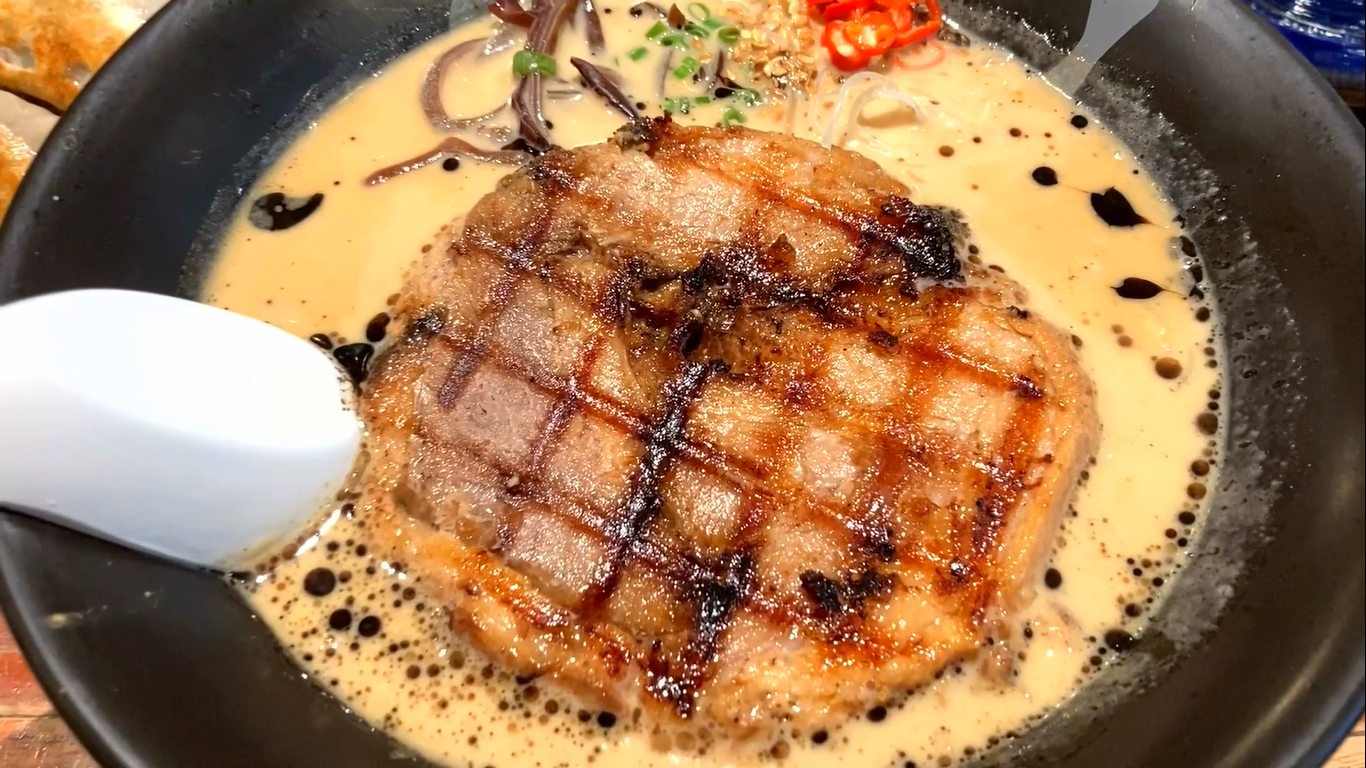 The roasted chashu pork is humungous. It's the biggest chashu pork I have even seen used as a topping. It's like a big piece of steak with its perfect char and nice criss-cross grill marks. It remains tender despite its unbelievable thickness.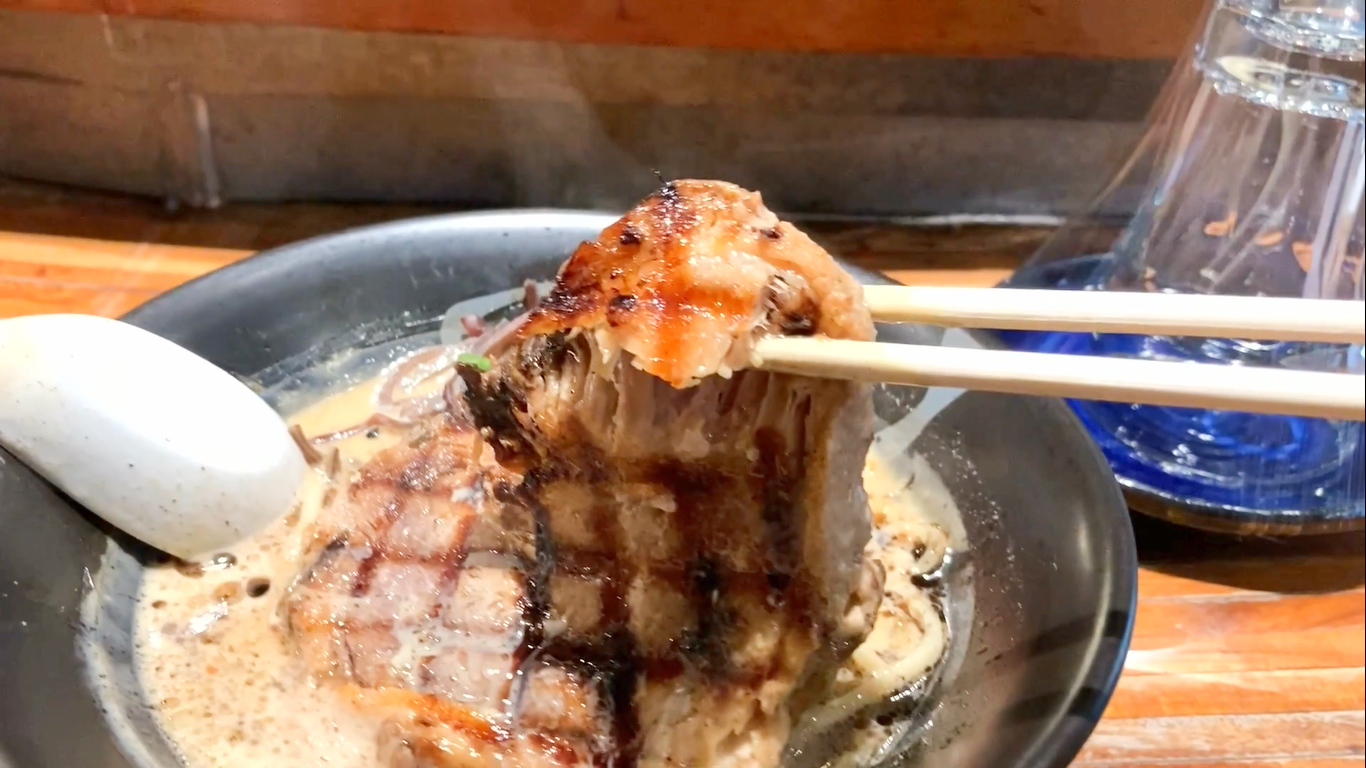 The meat tears apart easily as I try to lift it with my chopsticks. The taste is just as good as it looks: smoky, flavorful, and oozing with umami goodness.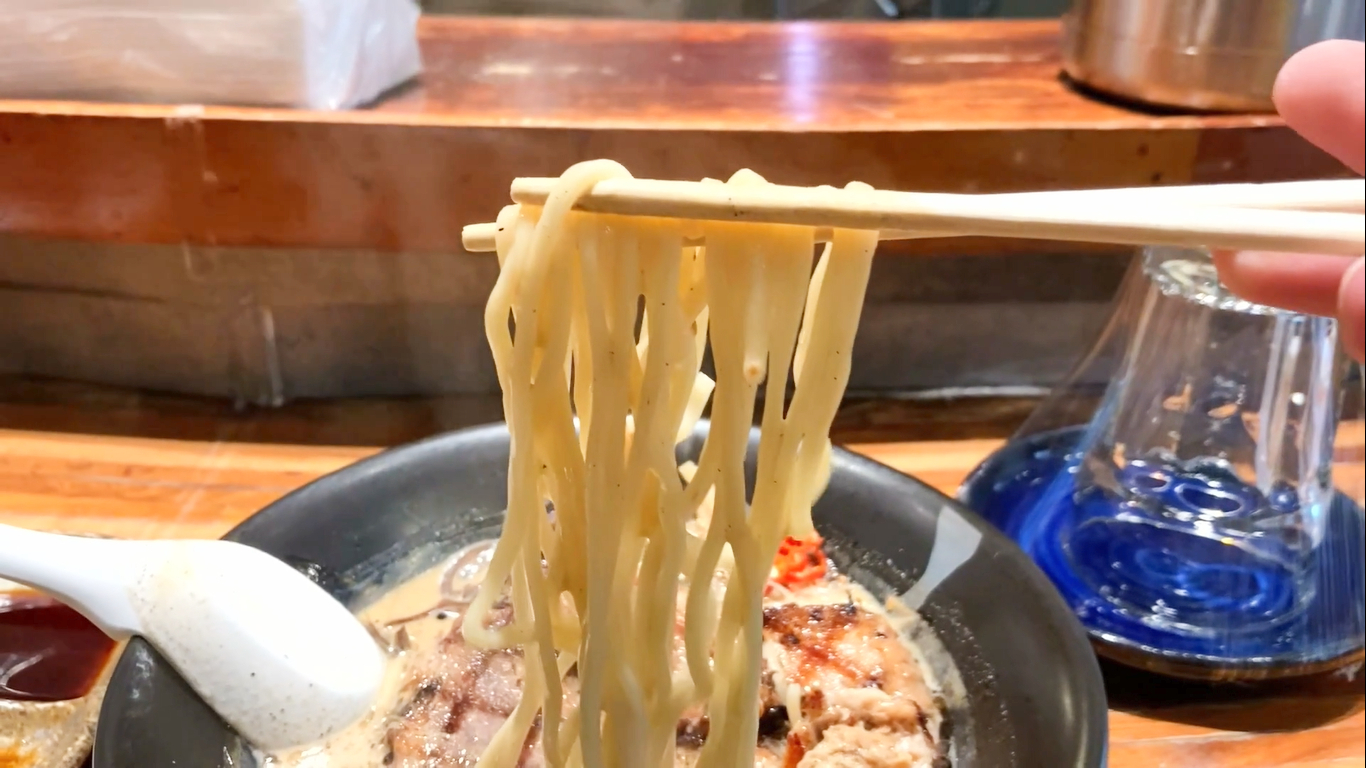 The noodles are very thick and springy, comparable to udon. Most Tonkotsu Ramen I've had before has thin and hard noodles. The fat noodles still made sense since the broth is rich and heavy and would require a thick vessel to absorb the flavor.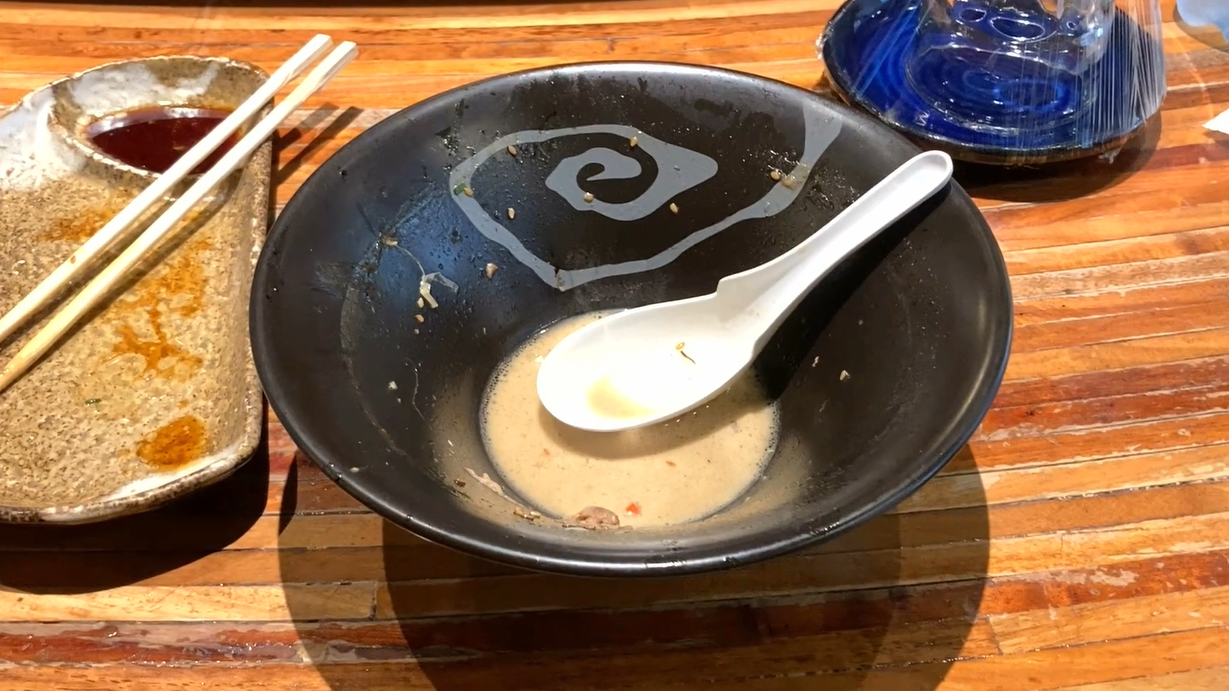 I liked the addition of the chili as it helped in speeding up my eating pace and made me want to follow up on every bite as fast as I can. While it's delicious, the chashu pork may be too much for some. So if you are not that greedy for meat, go for their regular Shoyu-Tonkotsu ramen which has a smaller piece of chasu. The soup had many different layers of flavor but the earthiness that contrasts its creaminess is what I like the most.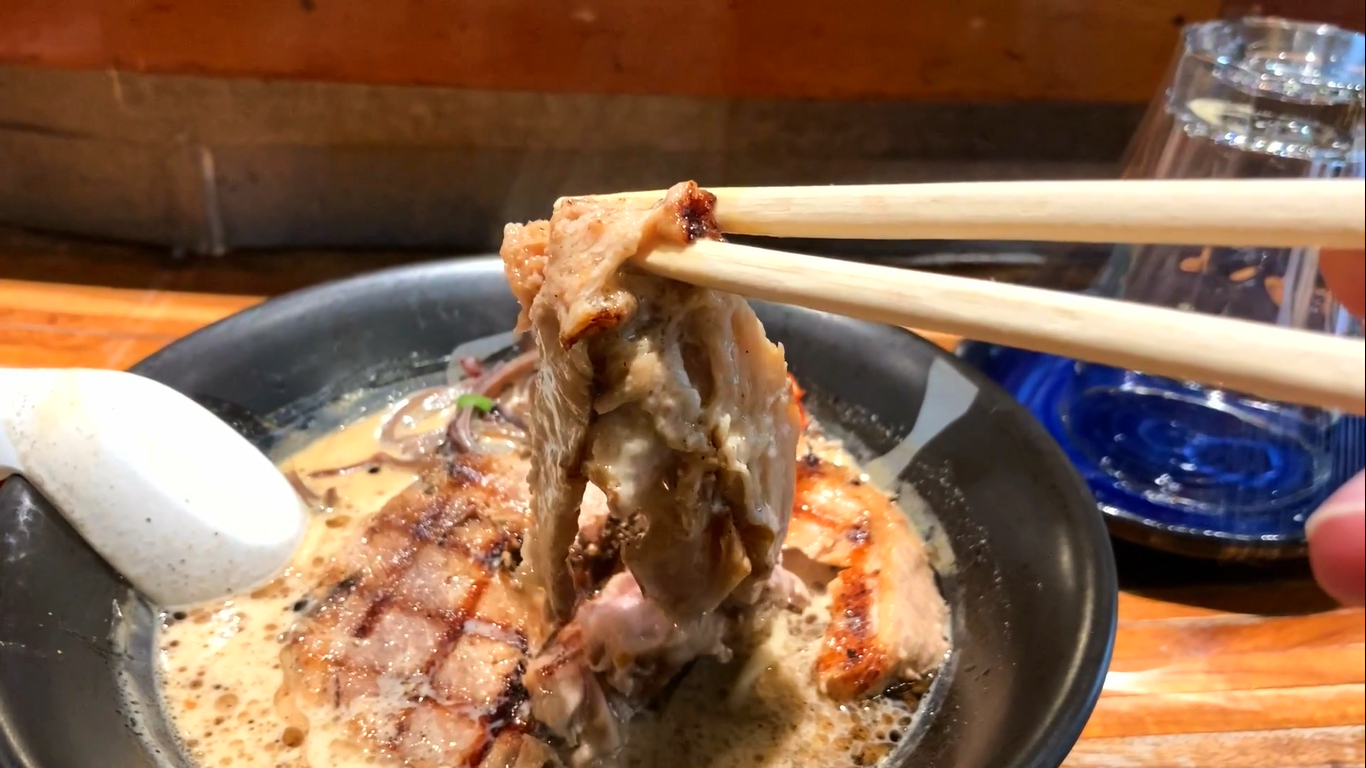 Our trip to the south was worth it and so is this ramen's PHP 560.00 price tag. The taste is indeed authentic and at par, with the ramen bowls, we have tried in Japan.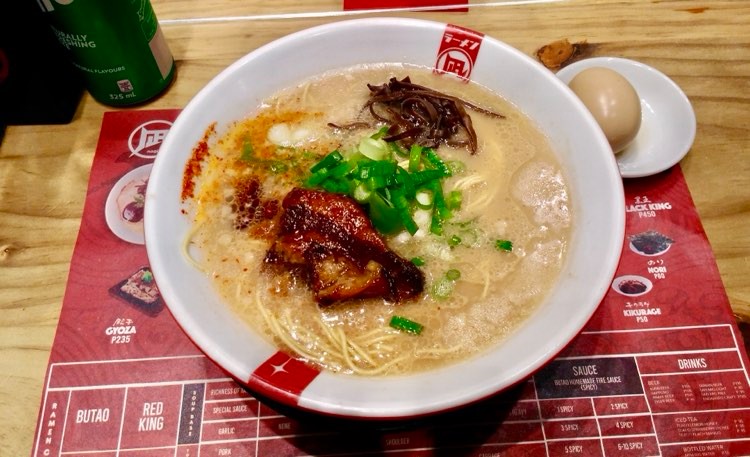 Mendokoro Ramenba is one of the most delicious Ramen we have tried in Metro Manila so far and comes in second place to Ramen Nagi in my book. I highly recommend Mendokoro Ramenba for an authentic Ramen experience.
---
The Verdict: 5.0 / 5.0
Address: V Corporate Center, Salcedo Village, Soliman, Makati, 1227 Metro Manila
Operating Hours: 11:00 AM – 12:00 AM
---
We made a Mendokoro Ramenba Vlog on our YouTube channel, The Daily Phil. Make sure to check it out to see what our ramen experience was really like.
Subscribe to The Daily Phil on YouTube for more Food and Travel videos.
Like us on Facebook to get real-time updates on where The Daily Phil is headed next.
This is The Daily Phil, conquering the world, one country at a time, using a Filipino passport.
Until next time, Travel Now, Bills Later!