Shirakawago is known for its breathtaking views and unique culture. This UNESCO World Heritage site is also famous for its traditional Gassho-style houses with thatched roofs that resemble hands in prayer. The village is surrounded by beautiful mountain ranges, creating a calm and enchanting atmosphere. Next to Sapporo, I have always wanted to visit this off-the-beaten-path winter destination as it looks magical when the entire village is blanketed in powder-white snow.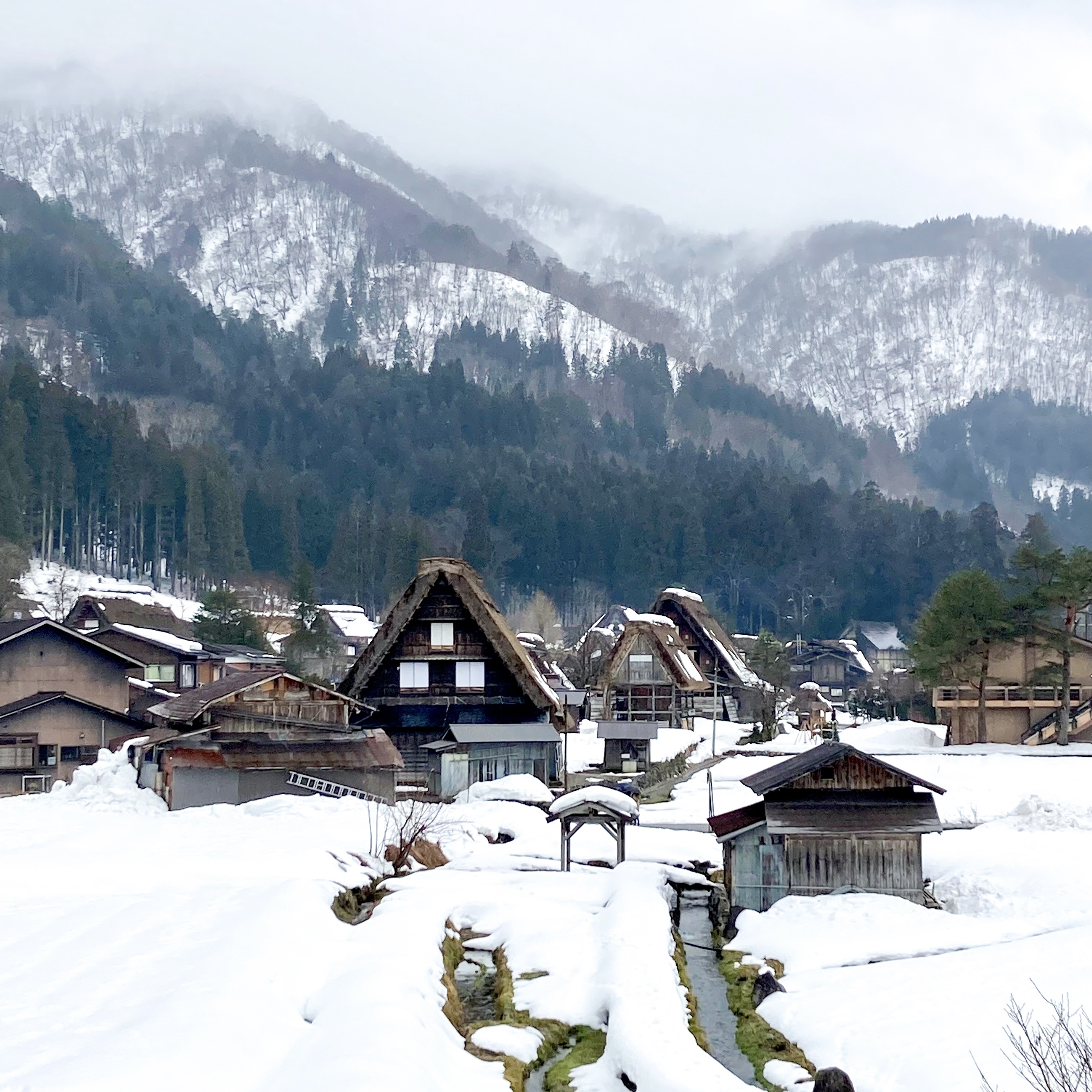 Today, we're going on a day trip from Nagoya to Shirakawa-go, let's go!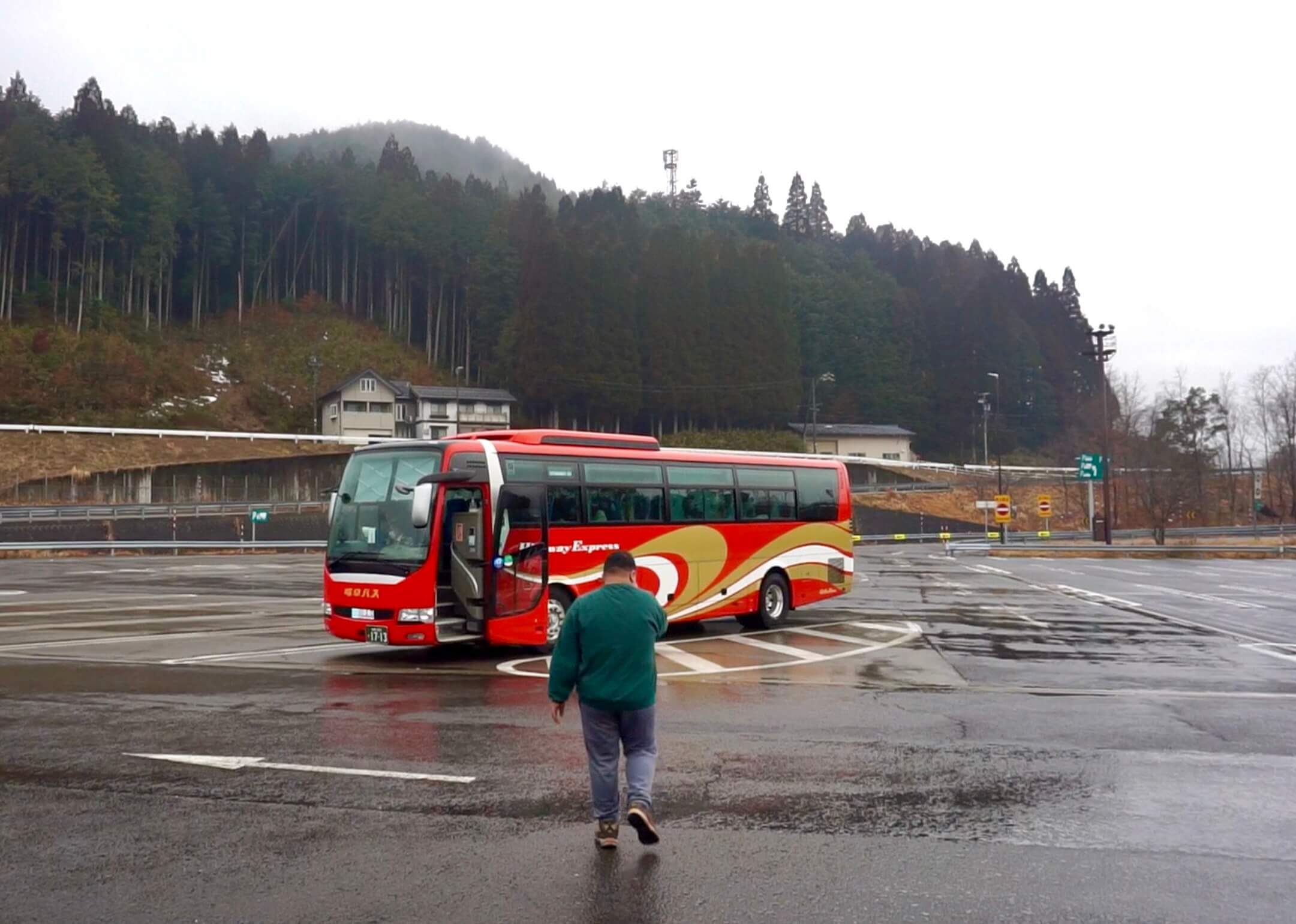 From the Meitetsu Bus terminal in Nagoya Station, we got on a Gifu bus that stops directly at Ogimachi Village in Shirakawa-go. We booked our tickets via highwaybus.com 2 months in advance as the seats get sold out very quickly during the winter season. A roundtrip ticket from Nagoya to Shirakawago costs around JPY 7800.00 at the time of booking. We arrived at around 10:00 am and the entire trip lasted for more or less 2 hours and 30 minutes.
Alternatively, you can book a Shirakawago Day Tour from Nagoya via Klook right here!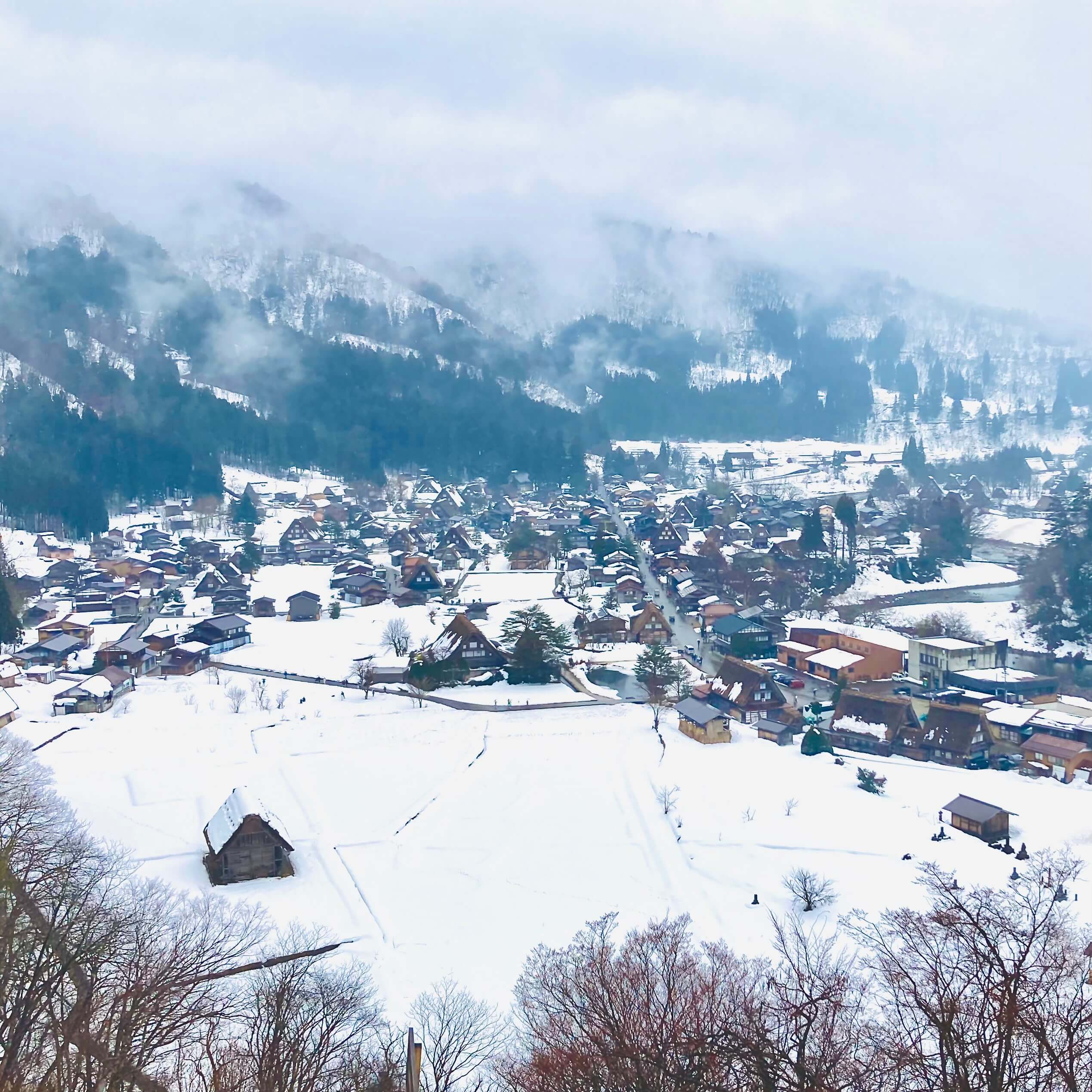 Upon arrival, the first thing that we did is to hop on a shuttle bus that took us to Shiroyama Viewpoint to enjoy some breathtaking views of the entire Ogimachi village.
After going back down to the village, we visited the Wada House, the largest traditional gassho-style farmhouse in Shirakawa-go. The Wada family is one of the wealthiest and most powerful clans in the village and the house showcases how they made their fortune in gunpowder and silk production.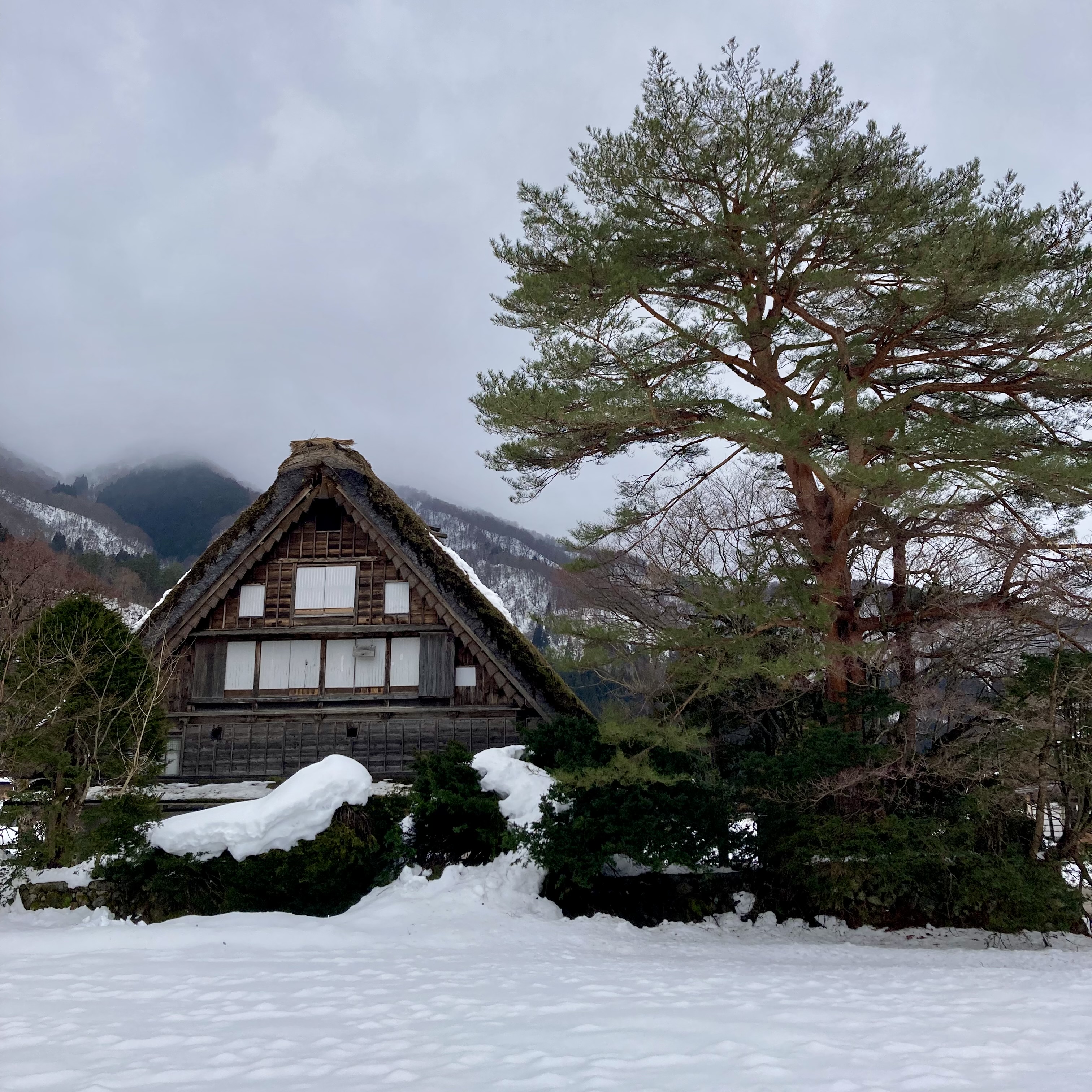 Next, we leisurely strolled along the main street of Ogimachi known as Shirakawa Kaido where we passed by some souvenir shops, restaurants, and some more gassho-style farmhouses.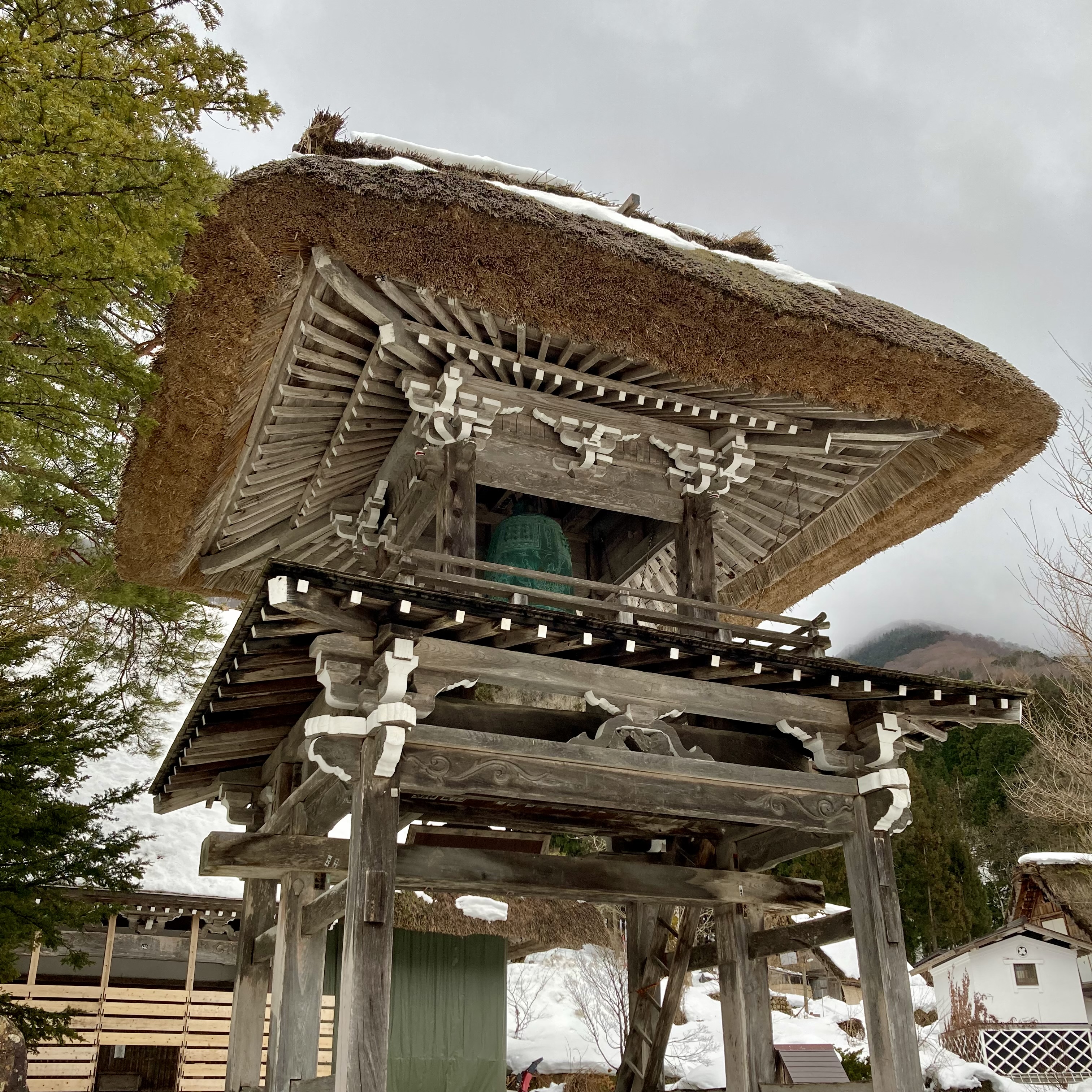 While looking for a restaurant to eat lunch, we crossed the Deai-Bashi Suspension Bridge where one can enjoy scenic views of the village, the river, and snow-covered mountain ranges in the background.
We had lunch at Soba Wakimoto and ordered some of Gifu's must-try dishes such as Buckwheat noodles dipped in Tororo or grated yam and Hida-gyu, beef known for its marbled texture and irresistible succulent taste.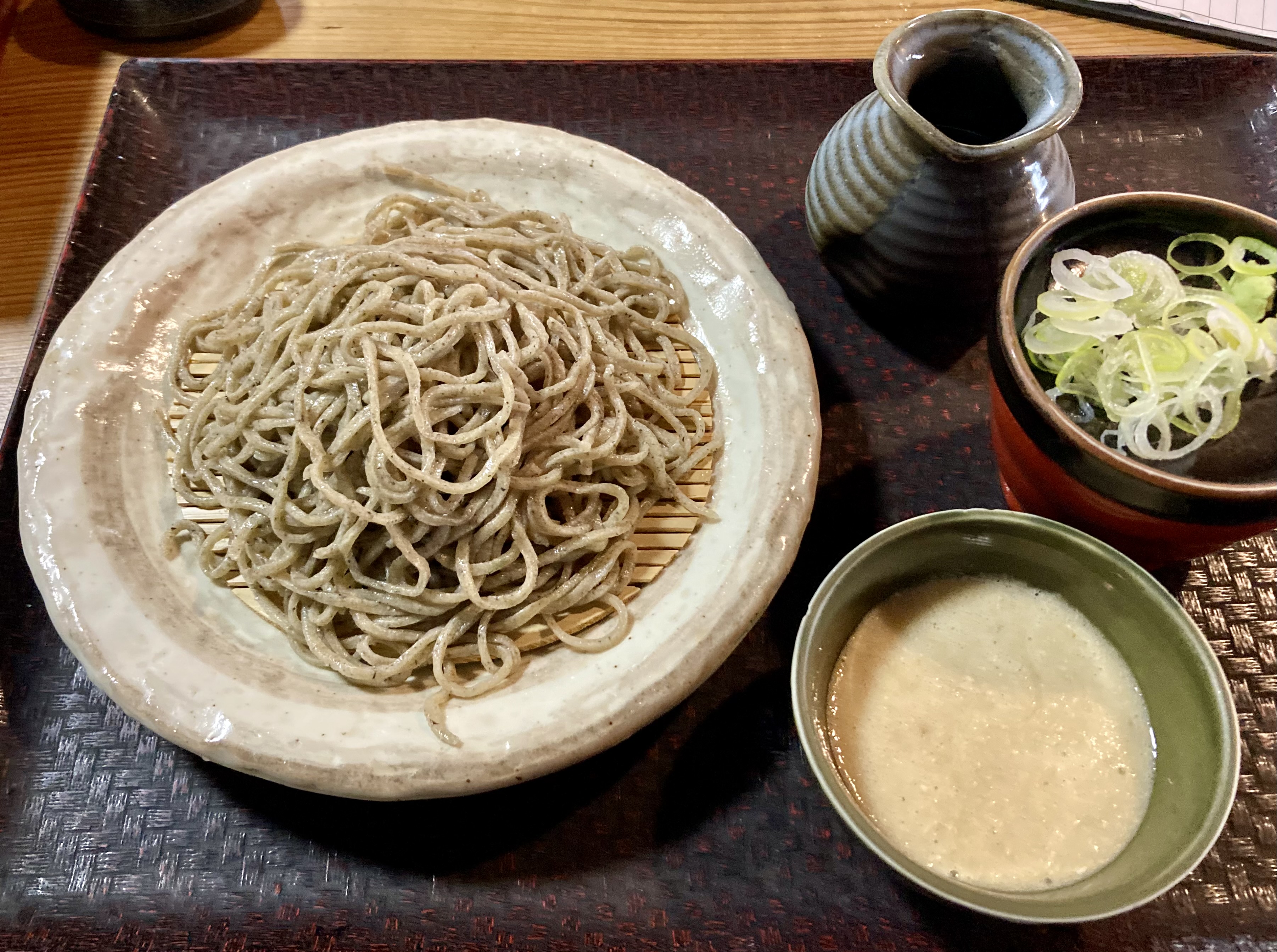 On our way back to the village, we got to see some more gassho-style farmhouses up close and relived our childhood fantasies as we played in the snow.
Before we headed back to the city, we munched on other Gifu treats such as ox tongue skewers and Gohei Mochi – grilled sticky rice on a stick brushed with soy sauce or miso.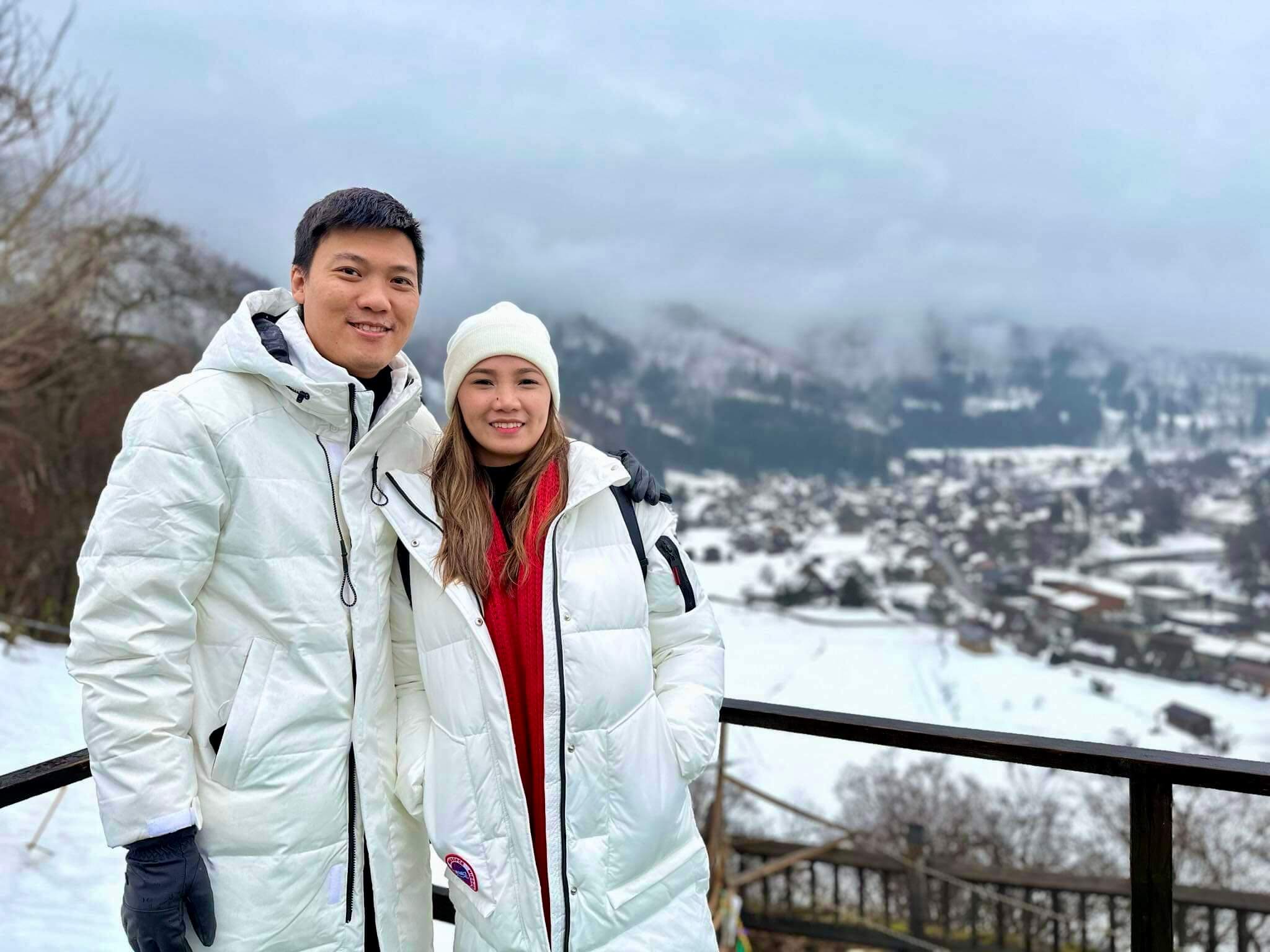 We went back to the village bus terminal at around 3:30 pm, just in time to catch our ride back to Nagoya. We spent 5 hours in Ogimachi and it was more than enough to explore this picturesque village without the feeling of being in a rush. Because of its remote location, Shirakawago is not very crowded even during peak season allowing us to peacefully enjoy the views and take our time in understanding the history and culture. Shirakawago is consistently stunning regardless of the season so it would be nice to come back here and see its different charms all year round.
---
Subscribe to The Daily Phil on YouTube for more Food and Travel videos.
Like us on Facebook to get real-time updates on where The Daily Phil is headed next.
This is The Daily Phil, conquering the world, one country at a time, using a Filipino passport.
Until next time, Travel Now, Bills Later!