Kushikatsu is a popular street food originating from Osaka. It is a platter of bite-sized goodies, skewered on sticks, coated in a light batter, and deep-fried to a perfect crunch. It is so versatile that you can turn anything you can think of into a skewered treat, from regular meats like pork and chicken to crispy vegetables, seafood, and cheese. It is served to your table piping hot and traditionally dipped into a sauce made of soy and Worcestershire.
Book fun activities and great hotels in Osaka via Klook right here!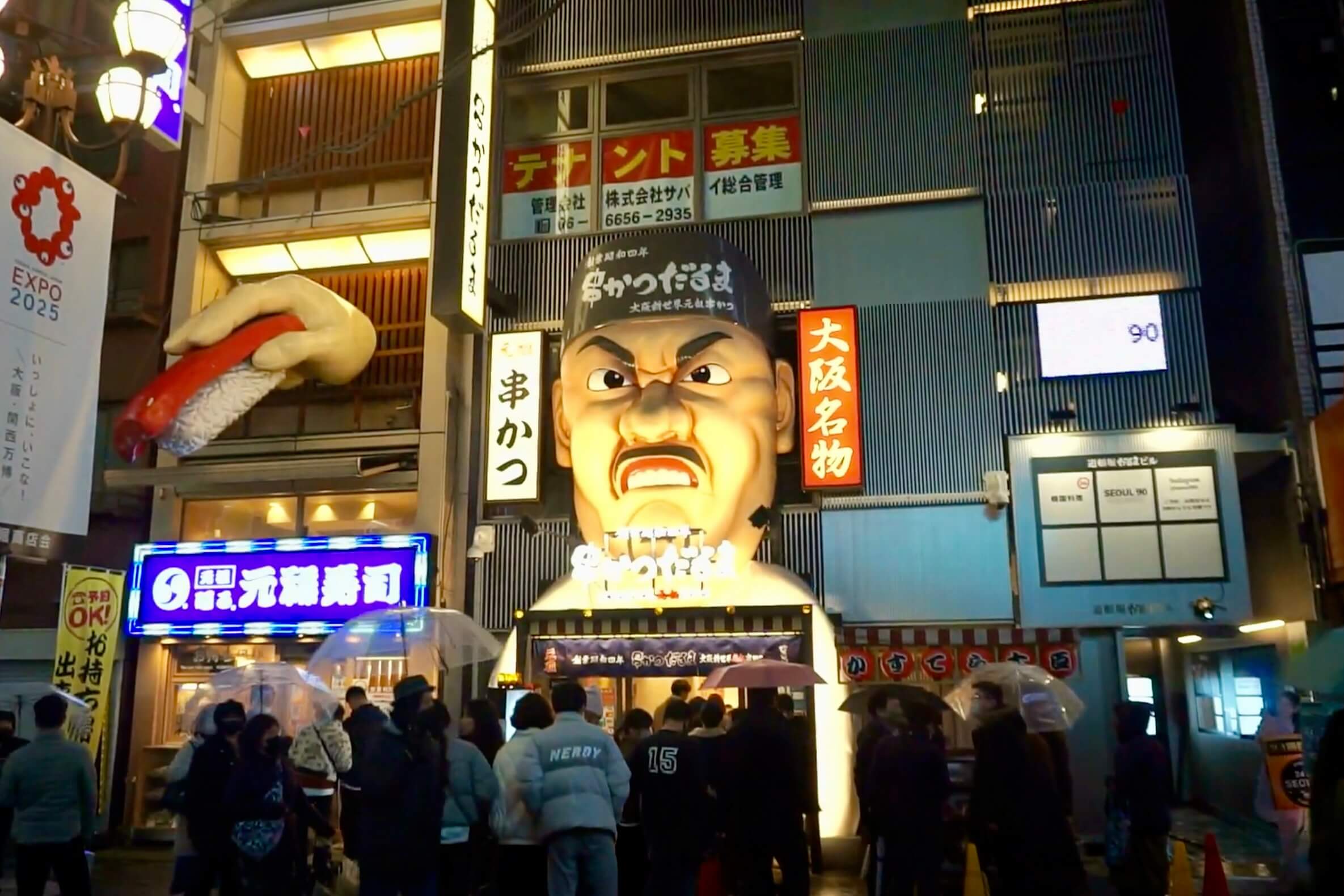 We visited Kushikatsu Daruma in Dotonbori, one of the most popular Kushikatsu chains in Japan. It's hard to miss this place as they have a giant face above their entrance. It was a busy Friday night and we waited for about 30 min before we got seated. We ordered their Shinsekai Combo which comes with 15 assorted skewers and a side of Doteyaki, a stew of beef tendons, konjac, and miso. The set costs JPY 2200.00.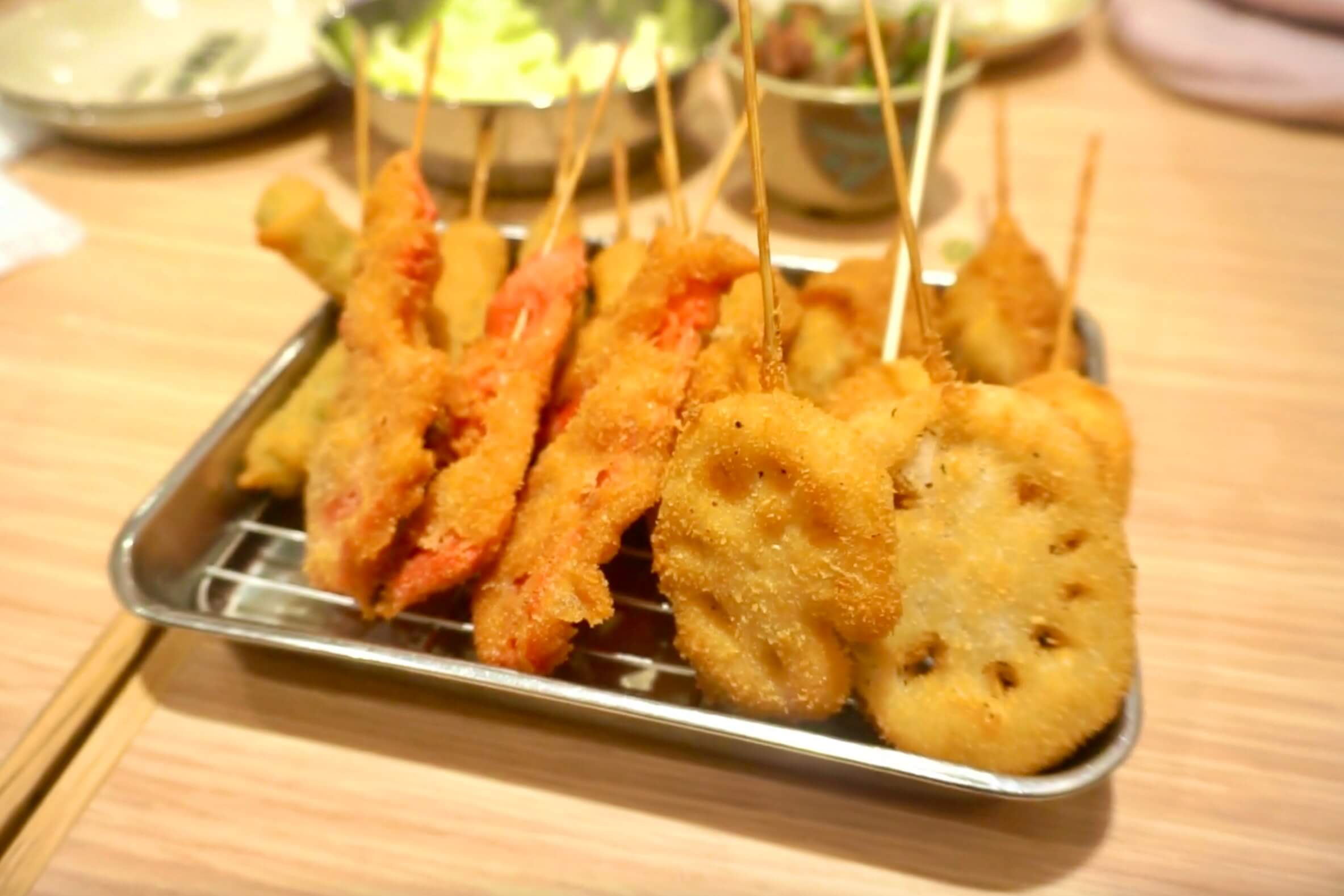 This dish is pretty straightforward, I mean you really can't go wrong with fried food. It's good on its own but you can sprinkle some of the sauce to make it more flavorful which they conveniently put in squeeze bottles instead of a shared dipping container.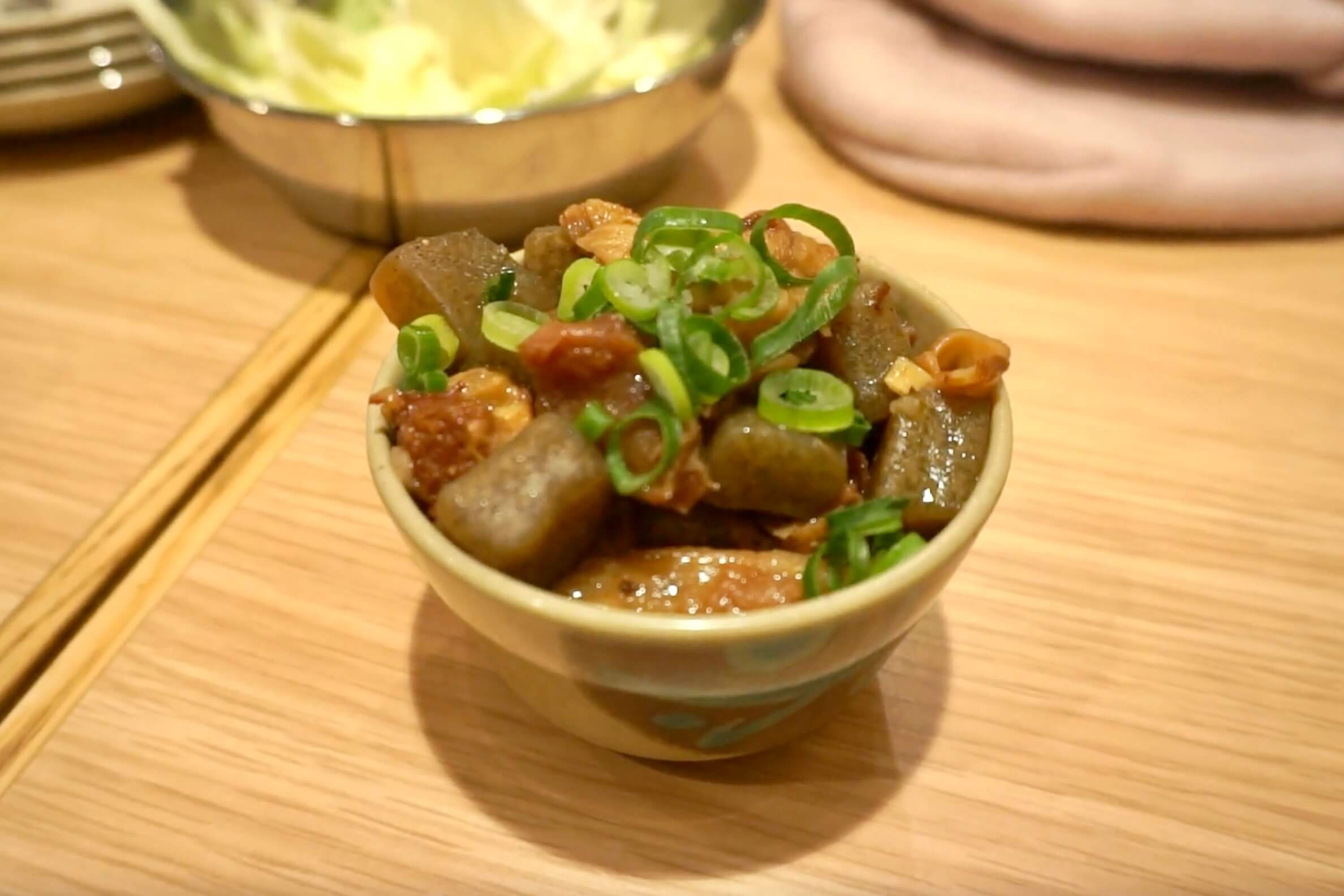 Some of the skewers I liked were chicken, lotus root, asparagus, scallops, sweet potato, and mushrooms. The red ginger is probably the only one we despised. It's a fun dish to share with friends, a perfect match with alcohol. I am glad I got to try it but I won't be craving for it anytime soon, to be honest.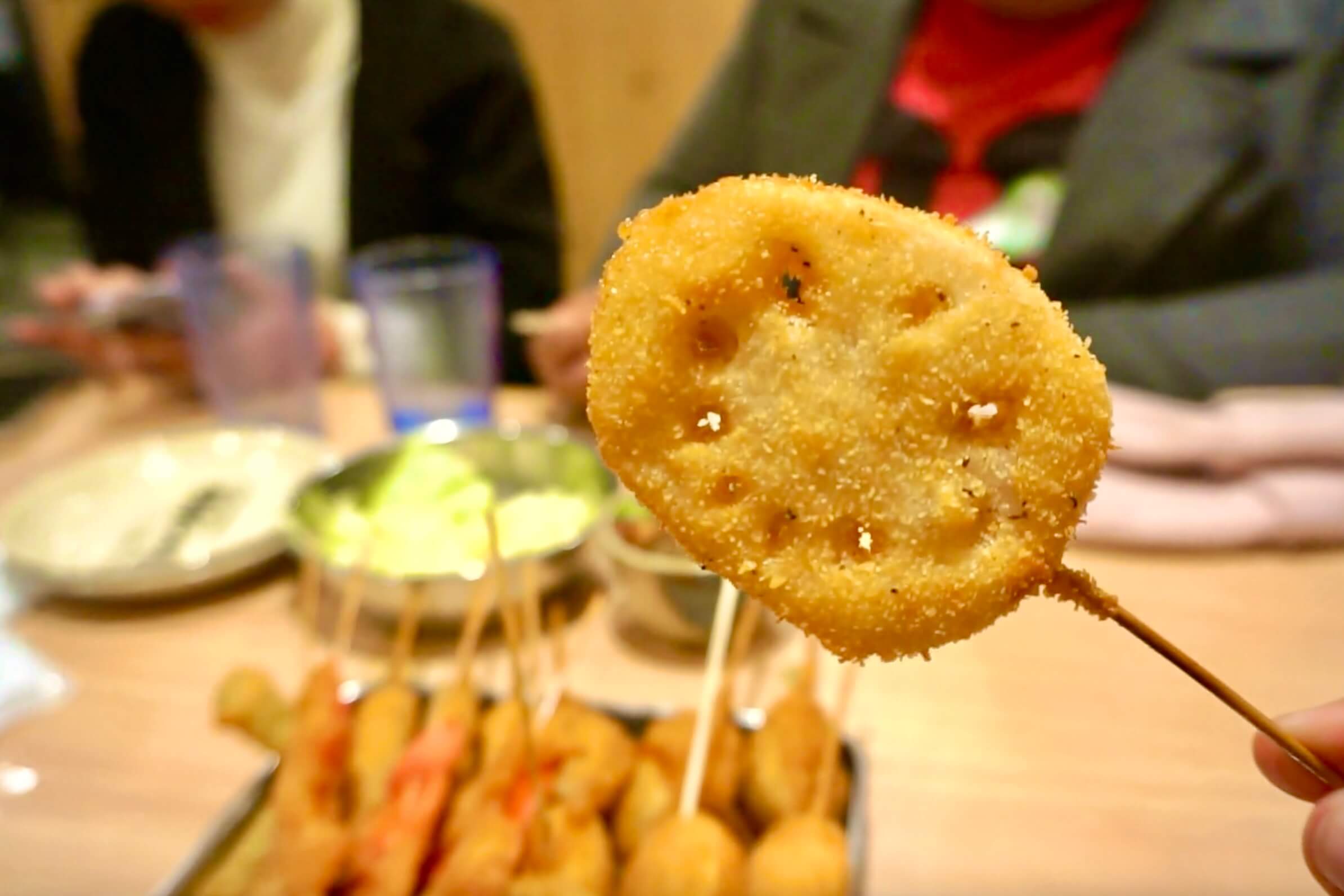 The Kushikatsu was good but it was not sufficient so we were still hungry. We wanted to eat Okonomiyaki at Mizuno but didn't make the cut-off for their last order so we went to a ramen shop close to it instead, King-emon, which specializes in Shoyu Ramen. I ordered the most popular item on the menu, "Gold Soy Sauce Ramen" for JPY 850.00.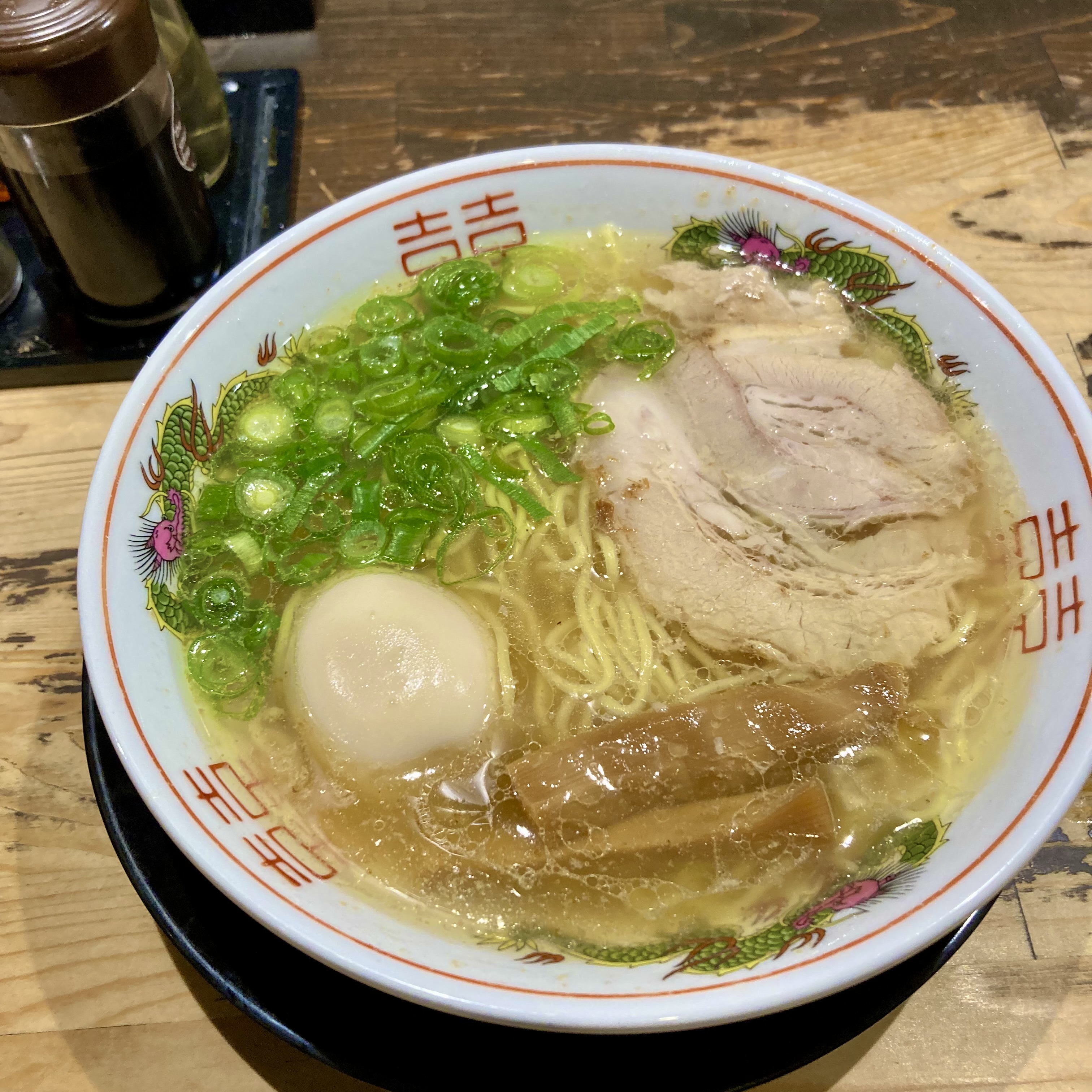 The broth is flavored with a light soy sauce but it wasn't bland. The noodles are springy as usual and the thin chashu was really tasty. It was my first time to try Shoyu Ramen and my first bowl did not disappoint.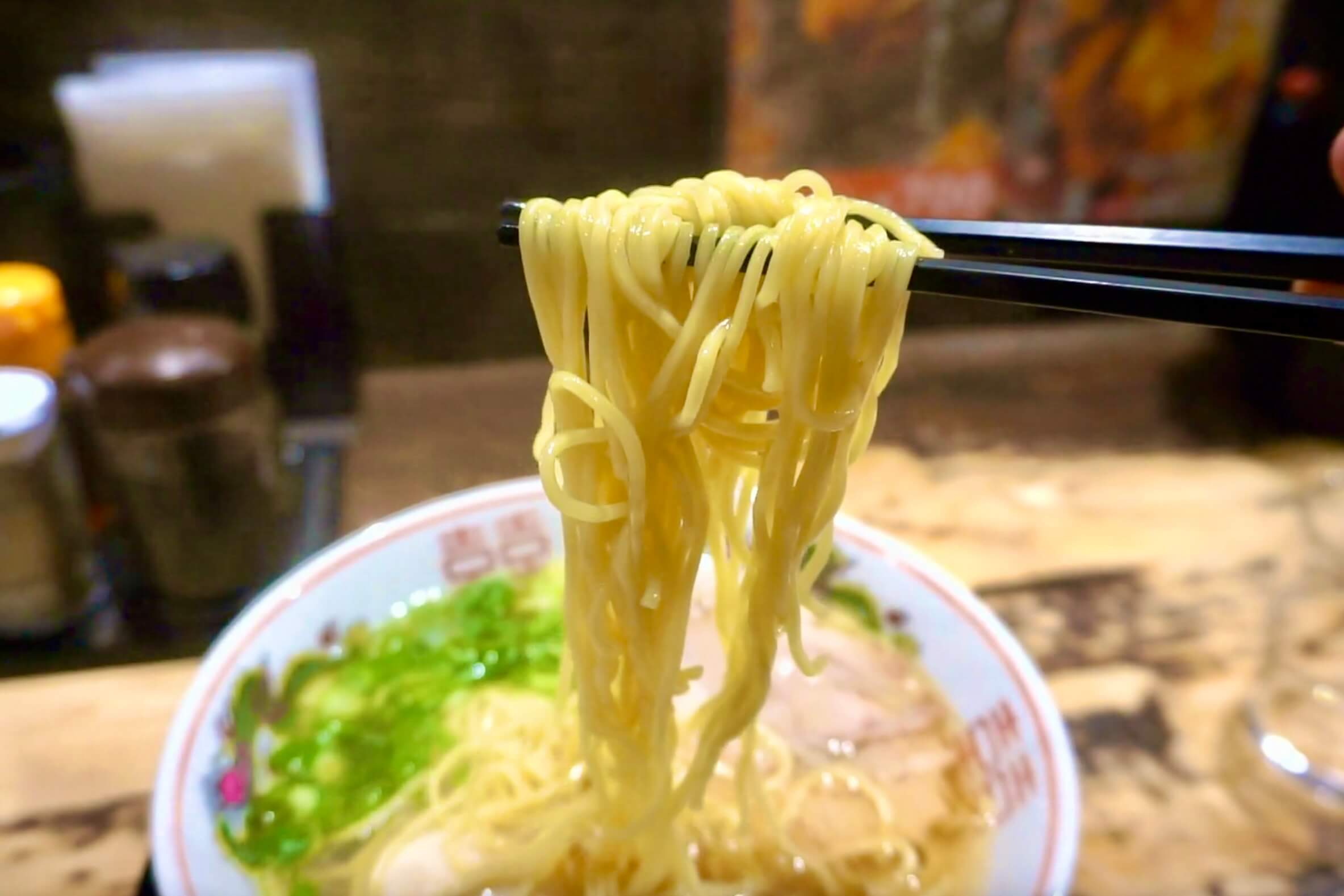 We ended the night by having some dangerously piping hot Takoyaki from Takoyaki Juhachiban for JPY 850.00 (8 pieces).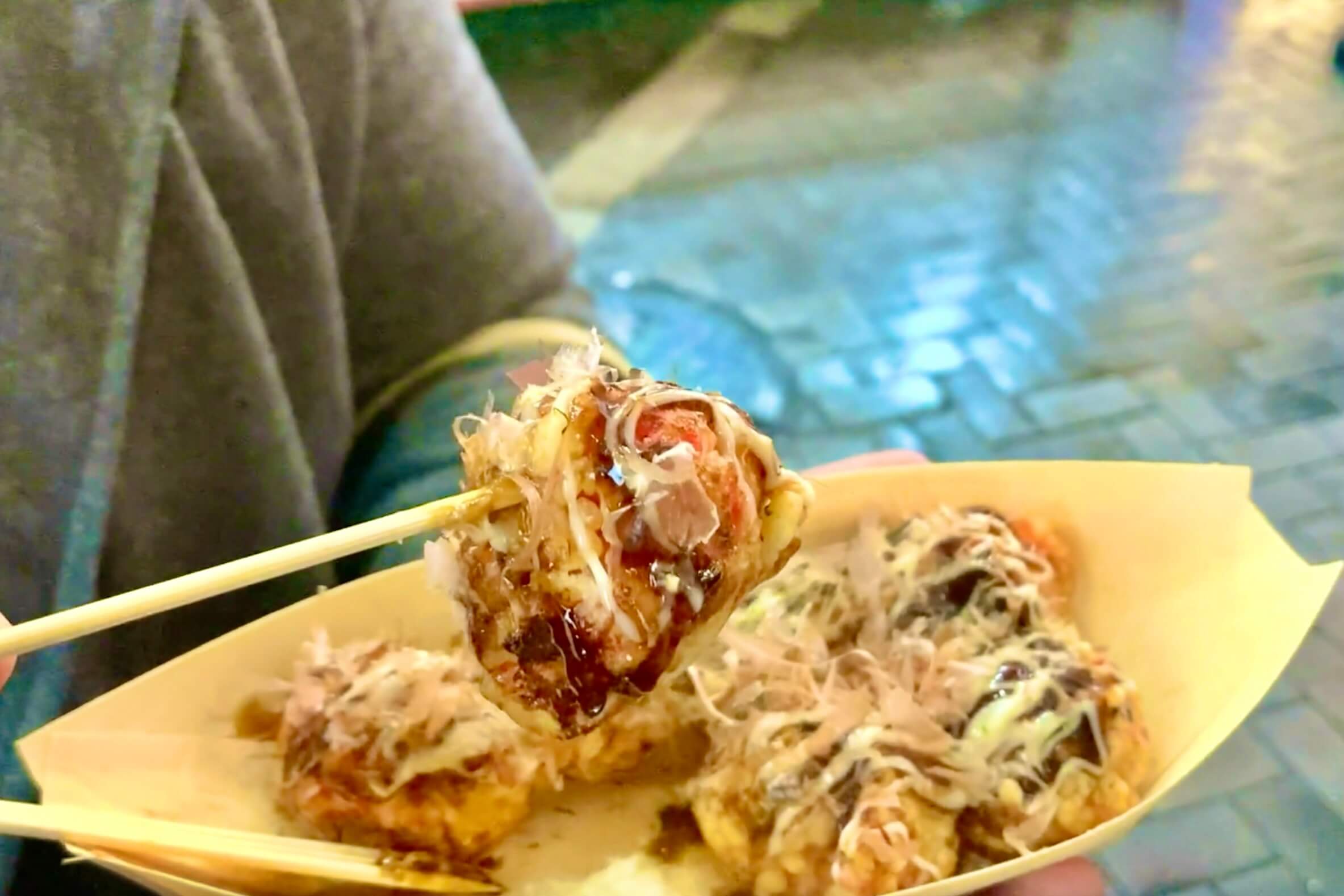 ---
Subscribe to The Daily Phil on YouTube for more Food and Travel videos.
Like us on Facebook to get real-time updates on where The Daily Phil is headed next.
This is The Daily Phil, conquering the world, one country at a time, using a Filipino passport.
Until next time, Travel Now, Bills Later!