I have mentioned numerous times in this blog that my ultimate favorite Japanese food is Ramen, specifically, Tonkotsu Ramen. It is made of pork bone soup that's been boiled for several hours making it super flavorful, rich and tasty. My love for Ramen started during our first trip to Japan. We landed in Fukuoka and from the airport, we went straight to a Ramen shop for dinner after learning that it was the prefecture's signature dish. My first sip of that creamy, milky soup was divine and set the tone for our unforgettable 7-day Japan expedition.
Today, I reminisce the Ramen experience we had in Fukuoka and introduce you to 2 excellent ramen shops that are under the radar with foreign travelers.
Hakata Issou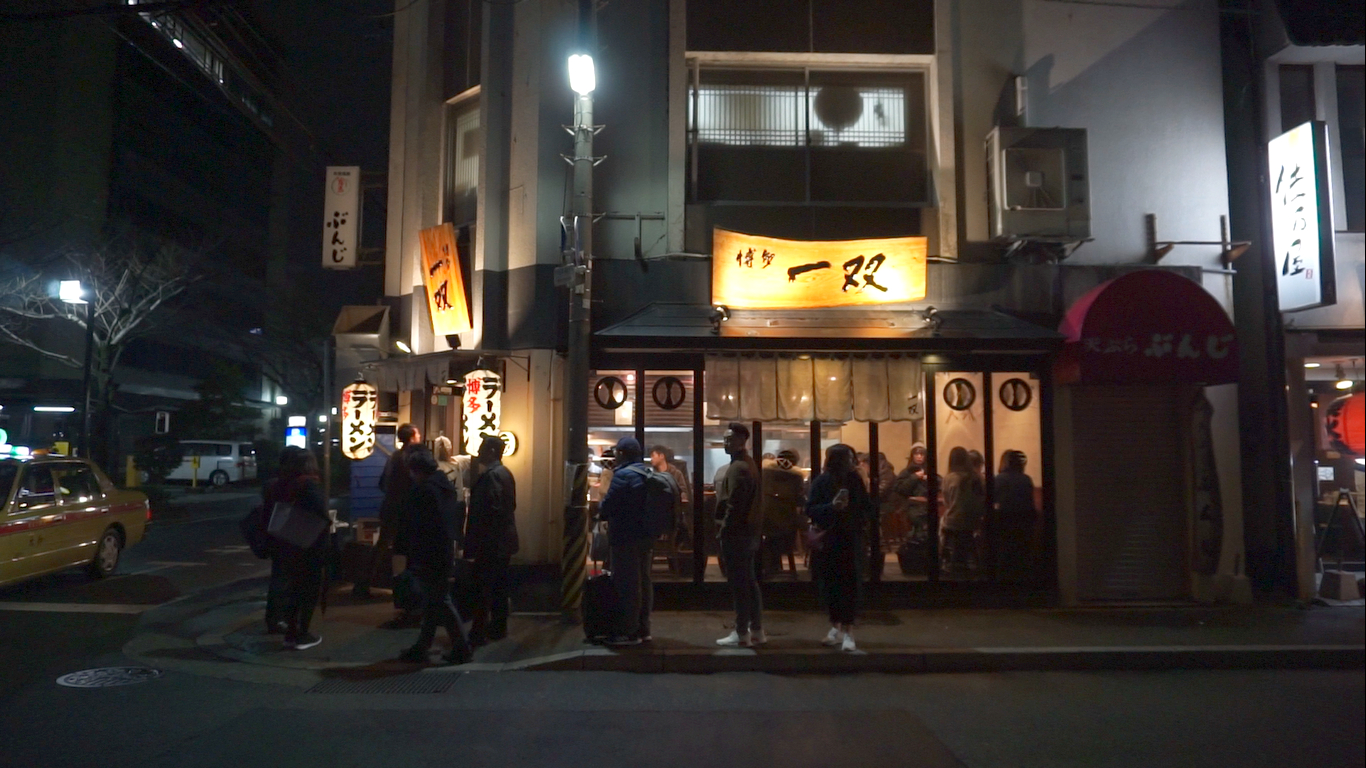 After our 4-hour flight from Manila, we dragged our heavy luggage and went straight to Hakata Issou in Hakata area. This ramen shop is popular among locals and the line of people waiting outside that evening proves it.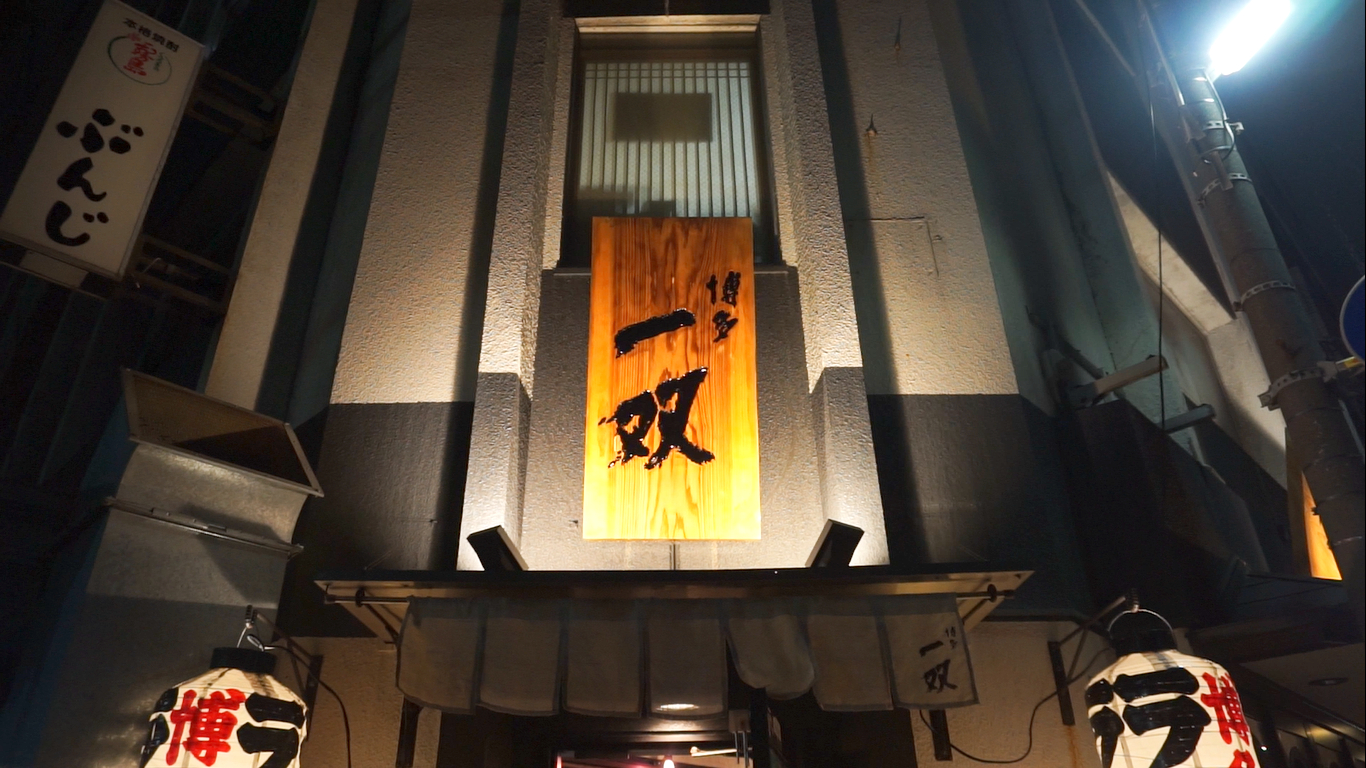 After waiting for about 10 minutes, we finally got in and placed our order in the vending machine. We got seated in the bar counter where we enjoyed observing the staff prepare the ramen bowls. The steam and smell coming from the big pots of tonkotsu broth boiling in the back creates a unique ambience.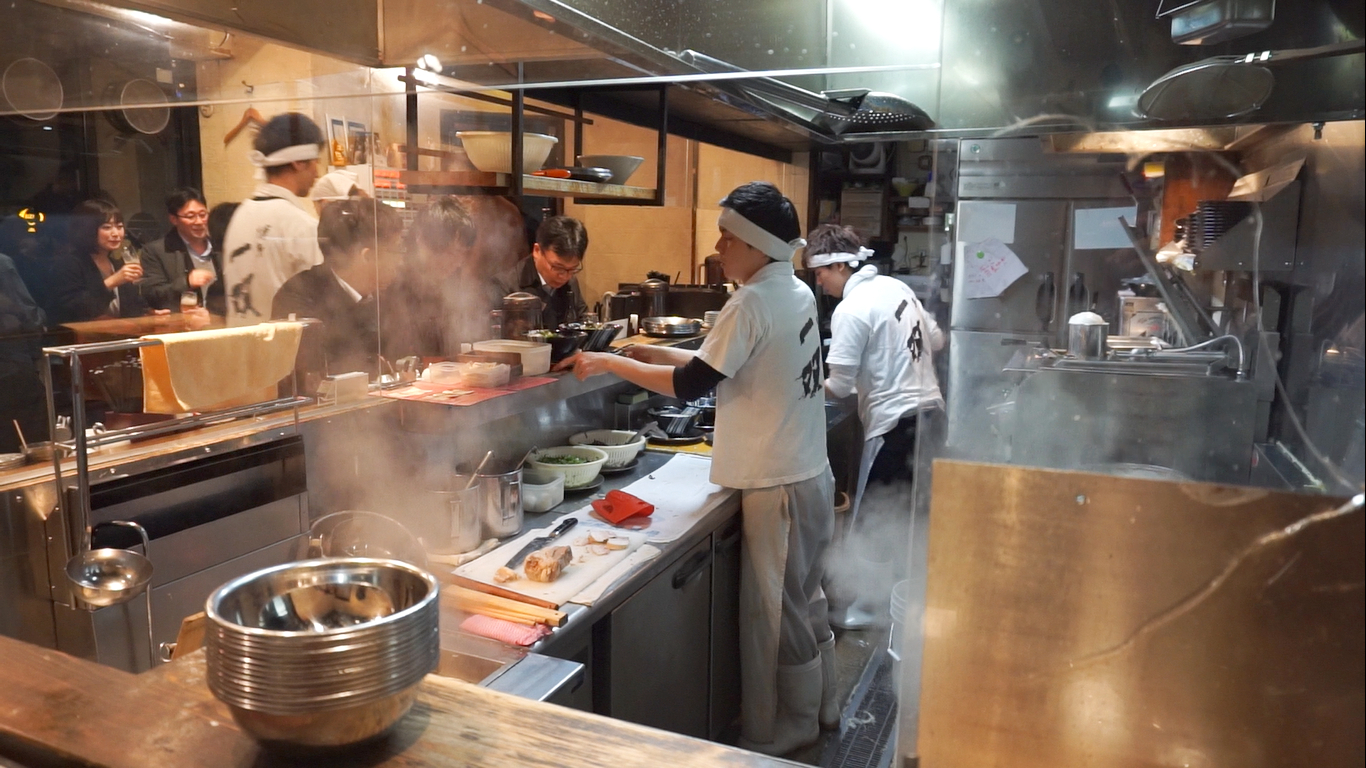 My bowl has arrived, and I was greeted by it's thick, frothy and smelly broth. Toppings include mushroom strips, a spoonful of spring onions, soft boiled eggs, and thin slices of chashu pork. I got that strong pork flavor on my first sip. It went down well though as it was super rich and creamy. It finishes with a slight sour-like aftertaste that comes with that signature smell.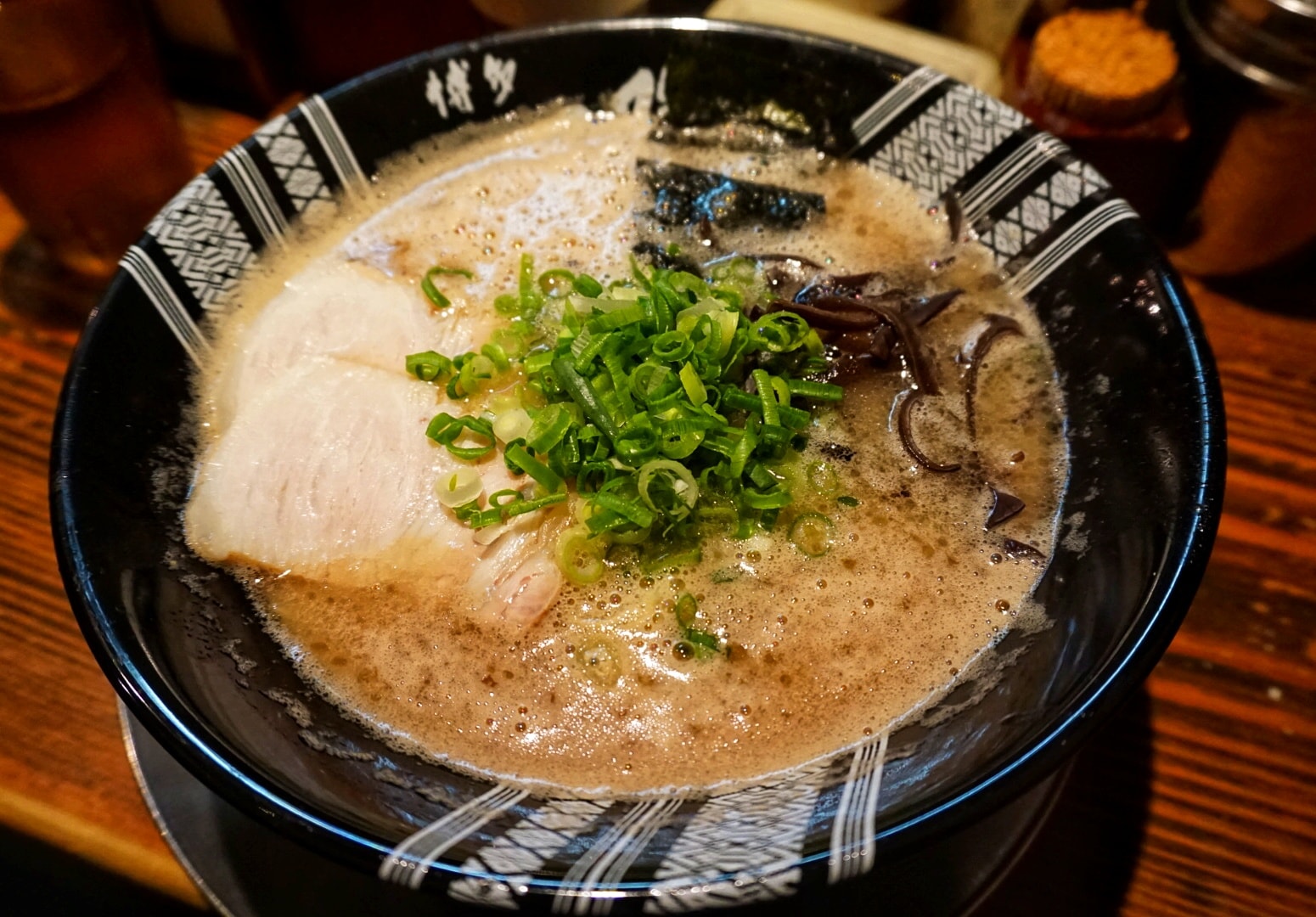 The noodles were thin but had that bite to it. It was hard on the center but absorbed the flavorful broth well.
I loved how thin the chashu pork was slices were. It was so soft, delicate, and tender. A bowl costs JPY 650.00.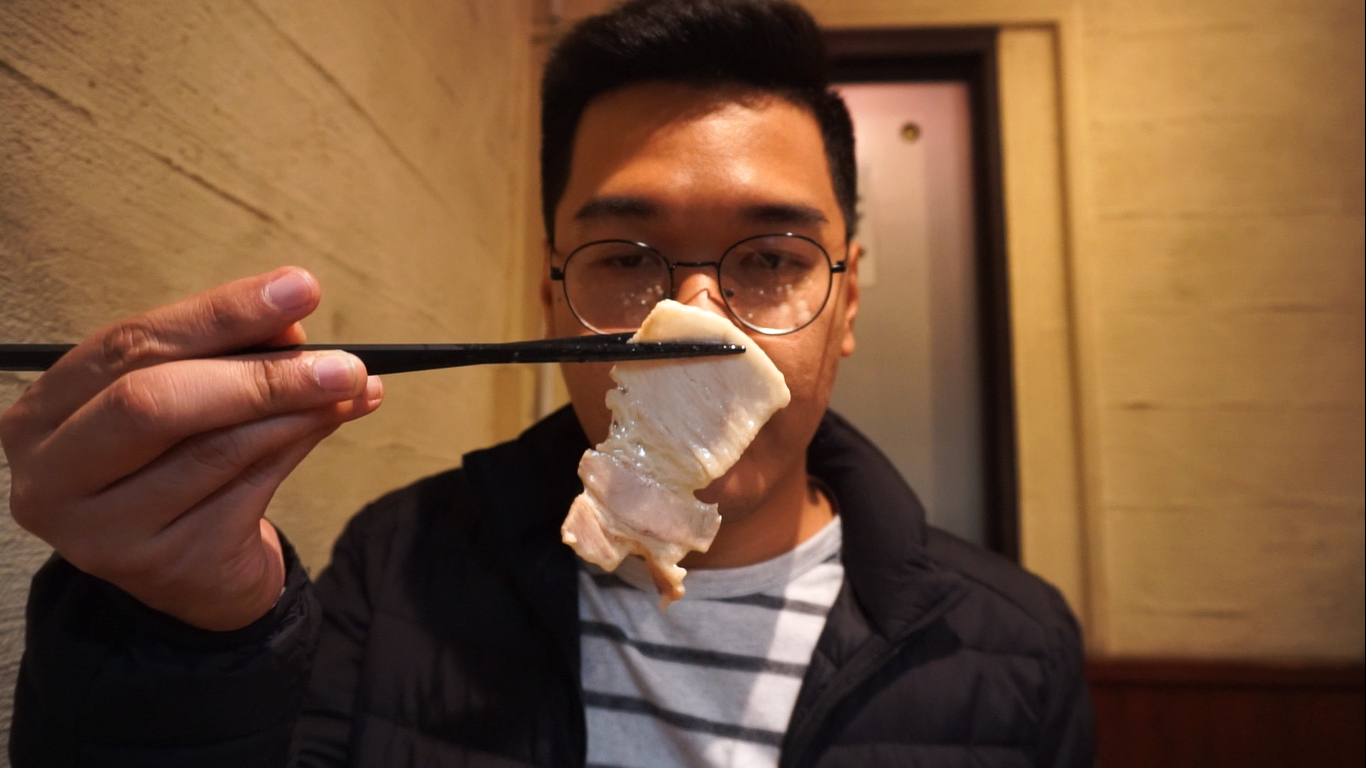 Hakata Issou was a great start to our trip to Japan and set the bar high that it got me so excited for the culinary experience we were about to have in the next few days.
The Verdict: 5.0 / 5.0
Address: 3 Chome-1-6 Hakataekihigashi, Hakata Ward, Fukuoka, 812-0013, Japan
Operating Hours: 11:00 AM – 12:00 AM
---
Genki Ippai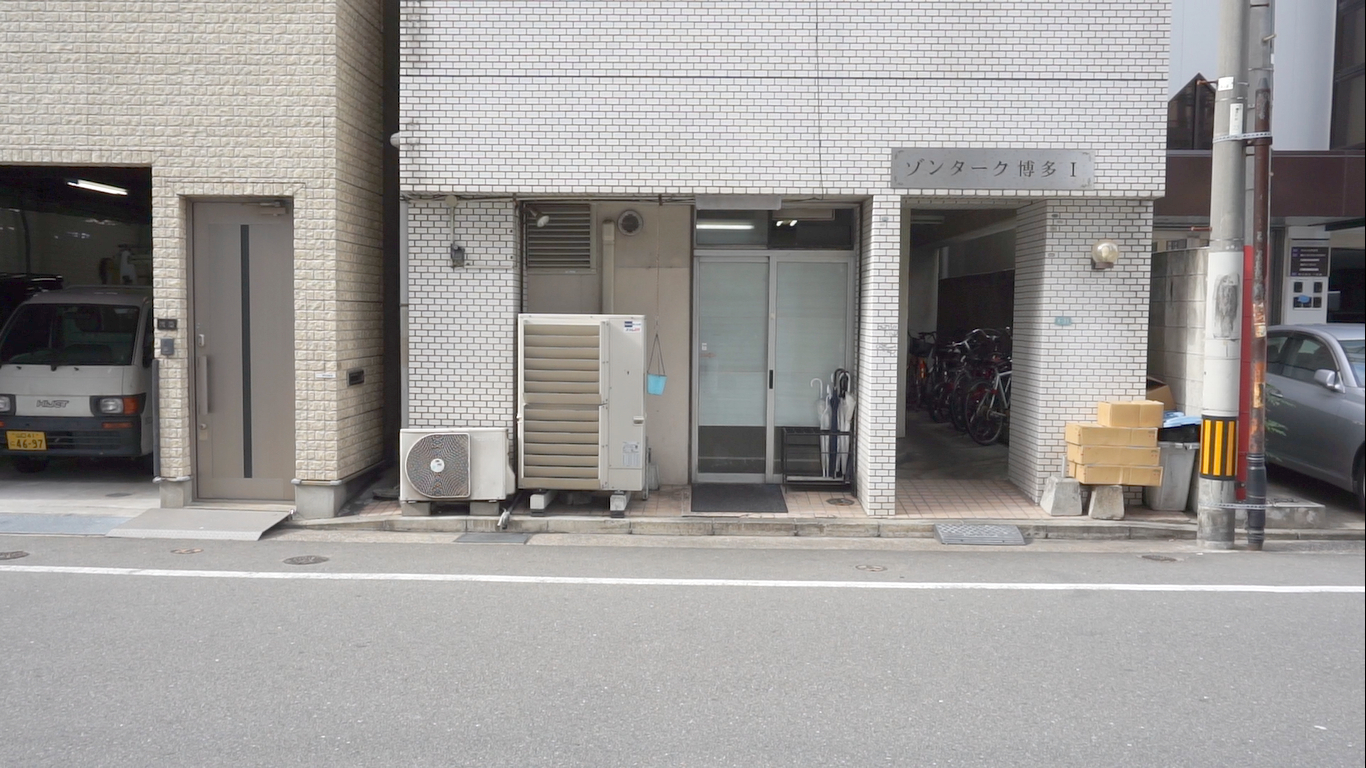 Next up, we head to Gofukumachi in search for a secret ramen shop, literally. Genki Ippai is a little bit hard to find as it has no signage or any other indication that it is a restaurant.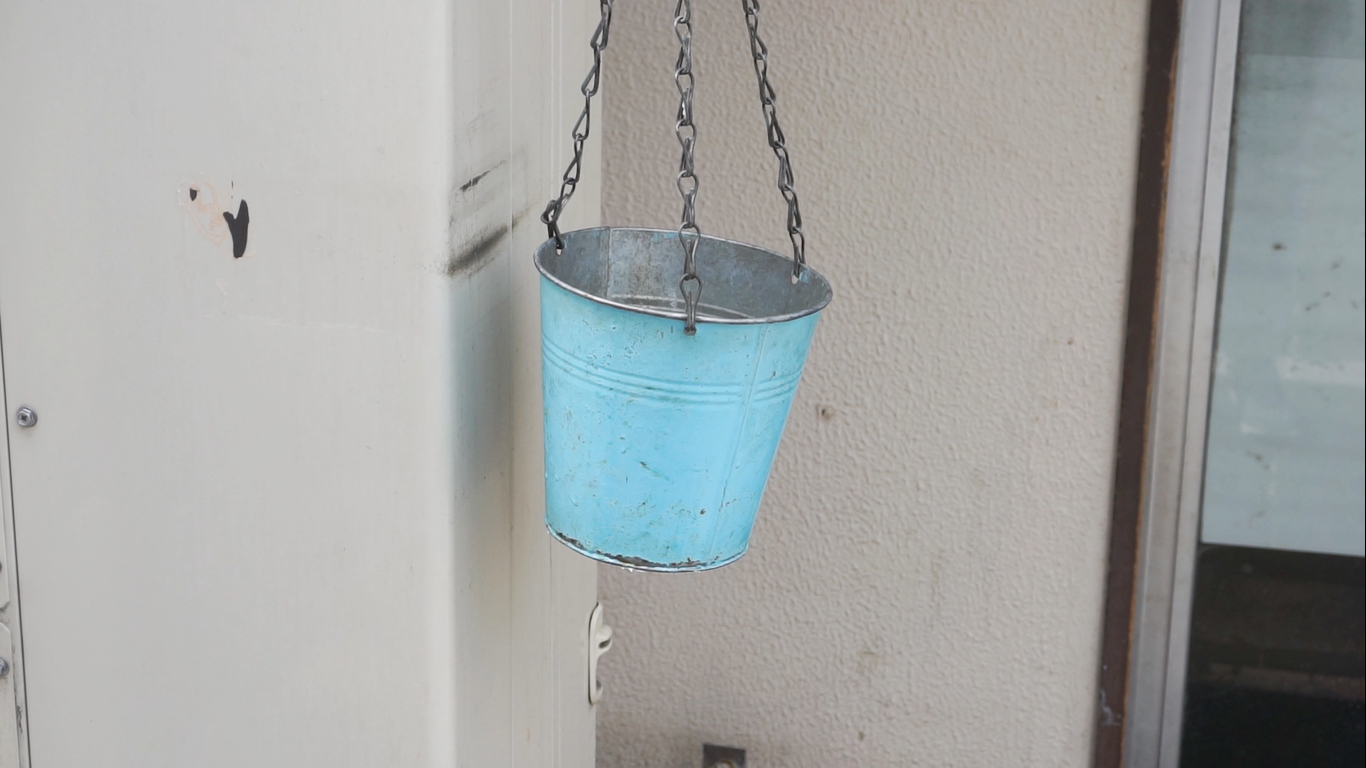 Instead, the staff would hang a blue bucket outside when they are open for business. I was so relieved to see it when we got there.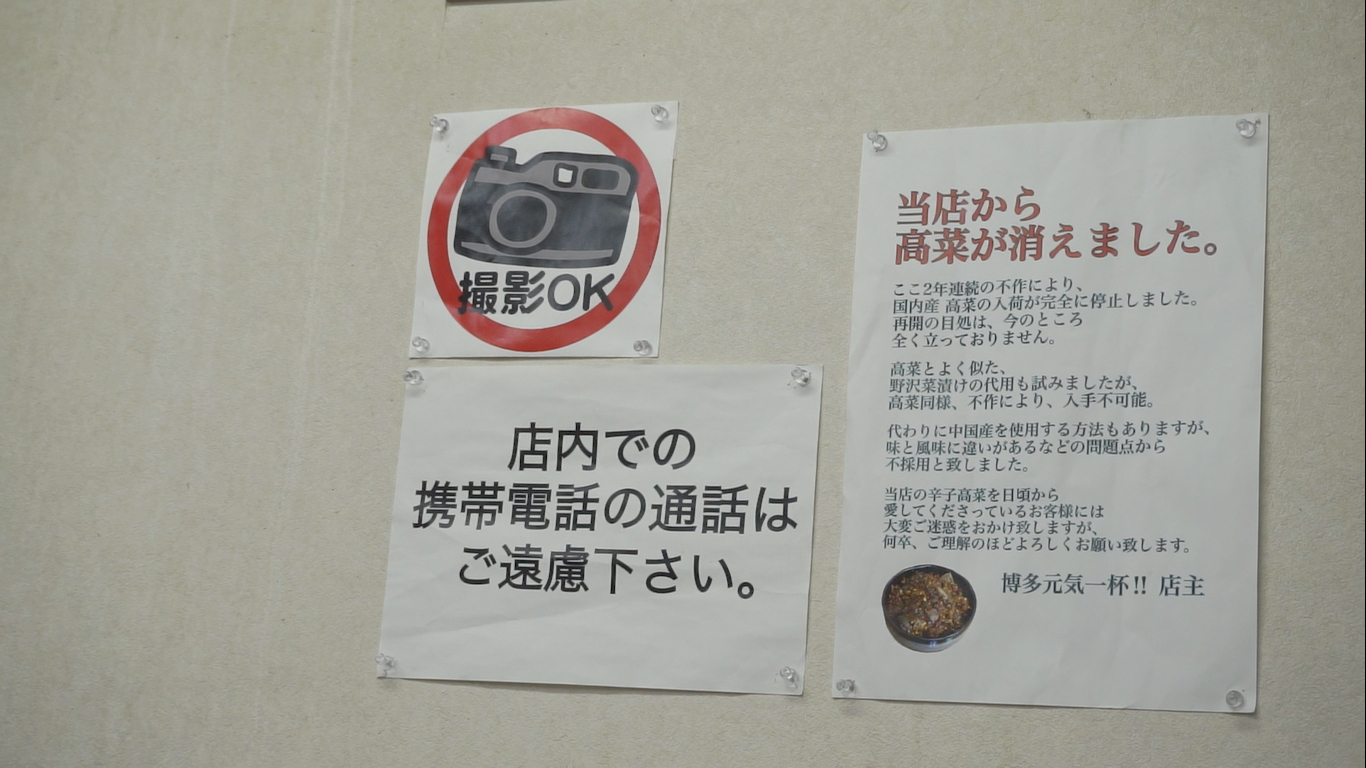 Genki Ippai used to implement strict rules as to how their customers would consume their ramen but they decided to loosen up and use a friendlier approach recently. The change was very evident in the way the staff welcomed us.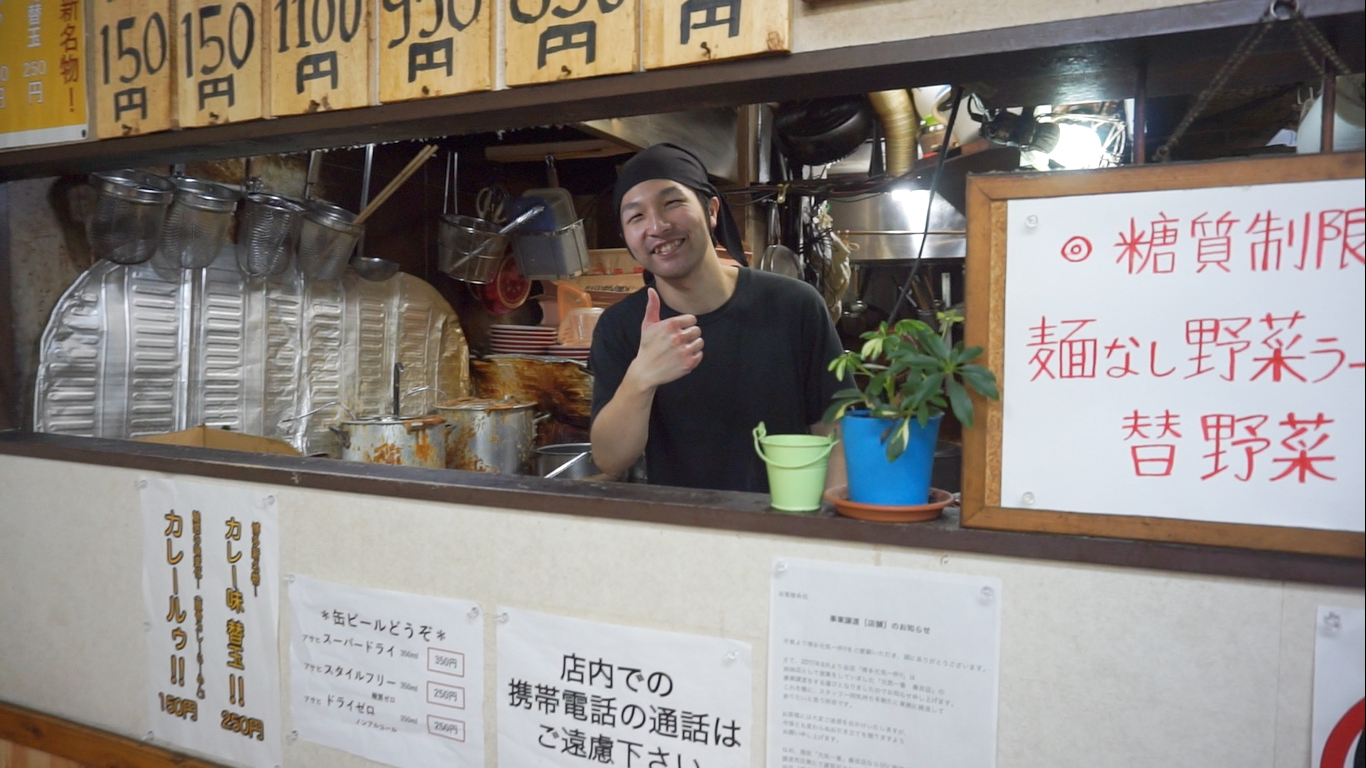 We ordered their signature Tonkotsu bowl for JPY 950.00. The first thing I noticed is how the soup glistened with so much fat and oil on the surface which for me is a good thing.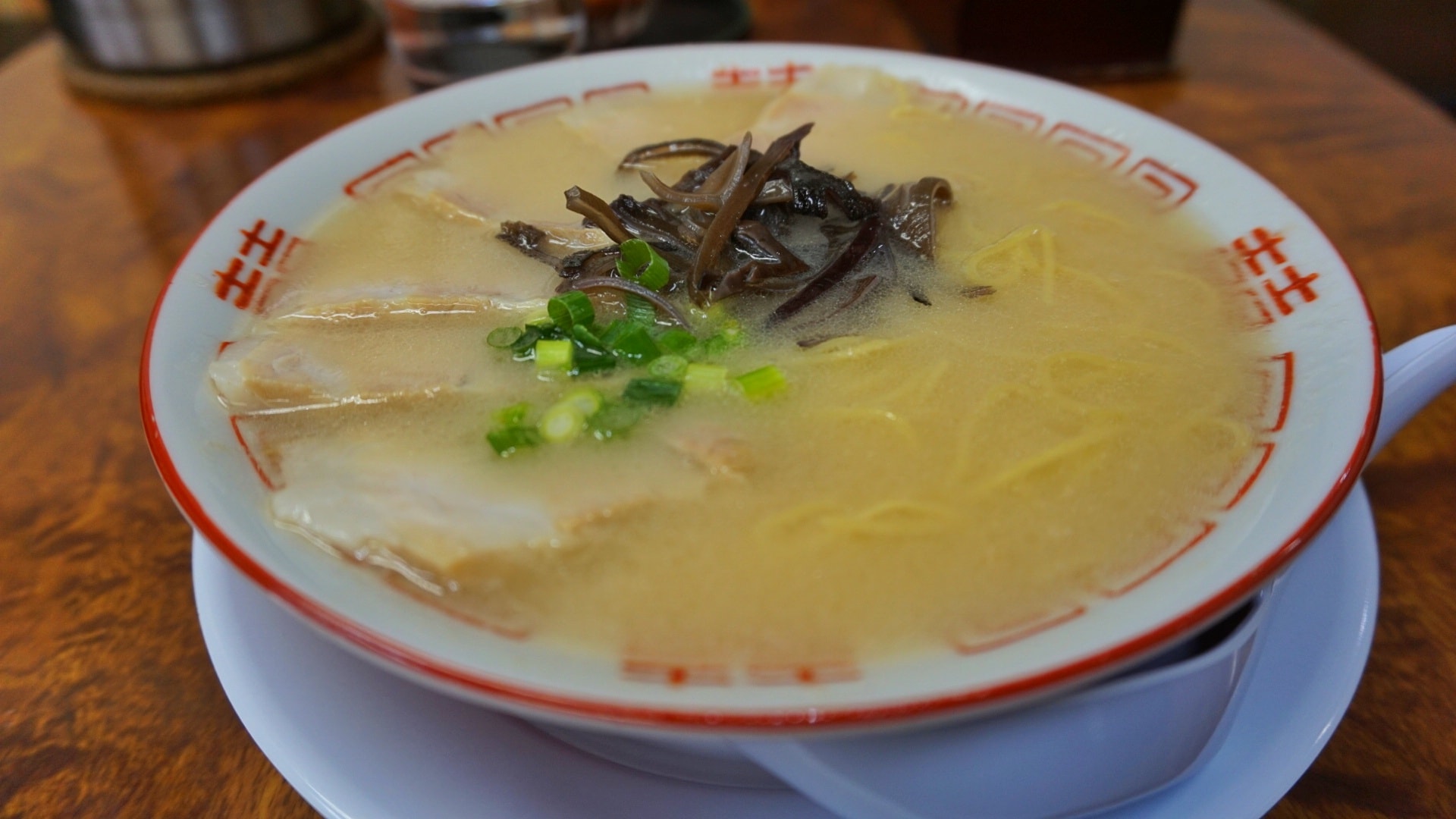 The soup is much richer than the one we had last night and had a more refined taste. There is less of that signature porky smell, but each sip came with a deep meaty flavor.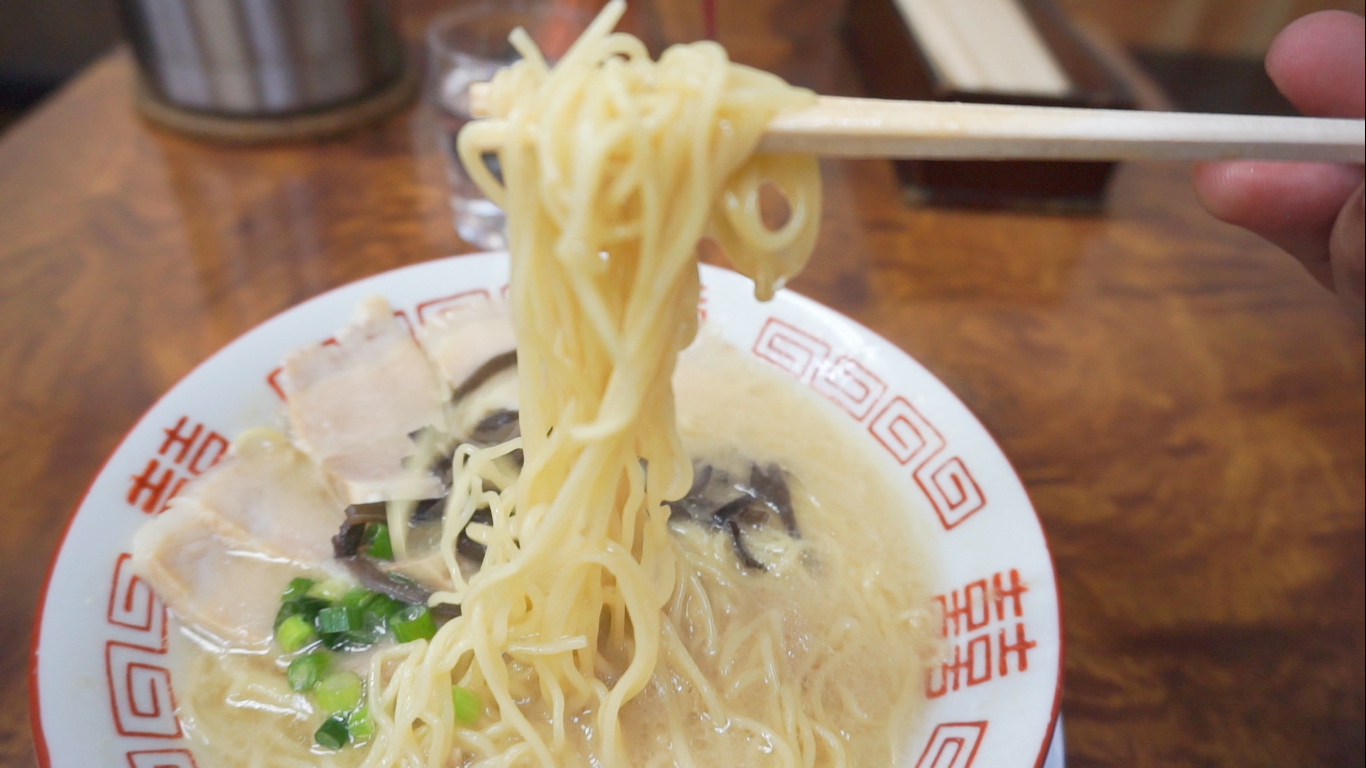 The noodles were a little bit firmer than Hakata Issou. The chashu pork is the best. It had the perfect thickness with each slice good for one bite. The pork slices were fattier than usual, and it immediately melts in your mouth. It was so satisfying and life changing, I kid you not.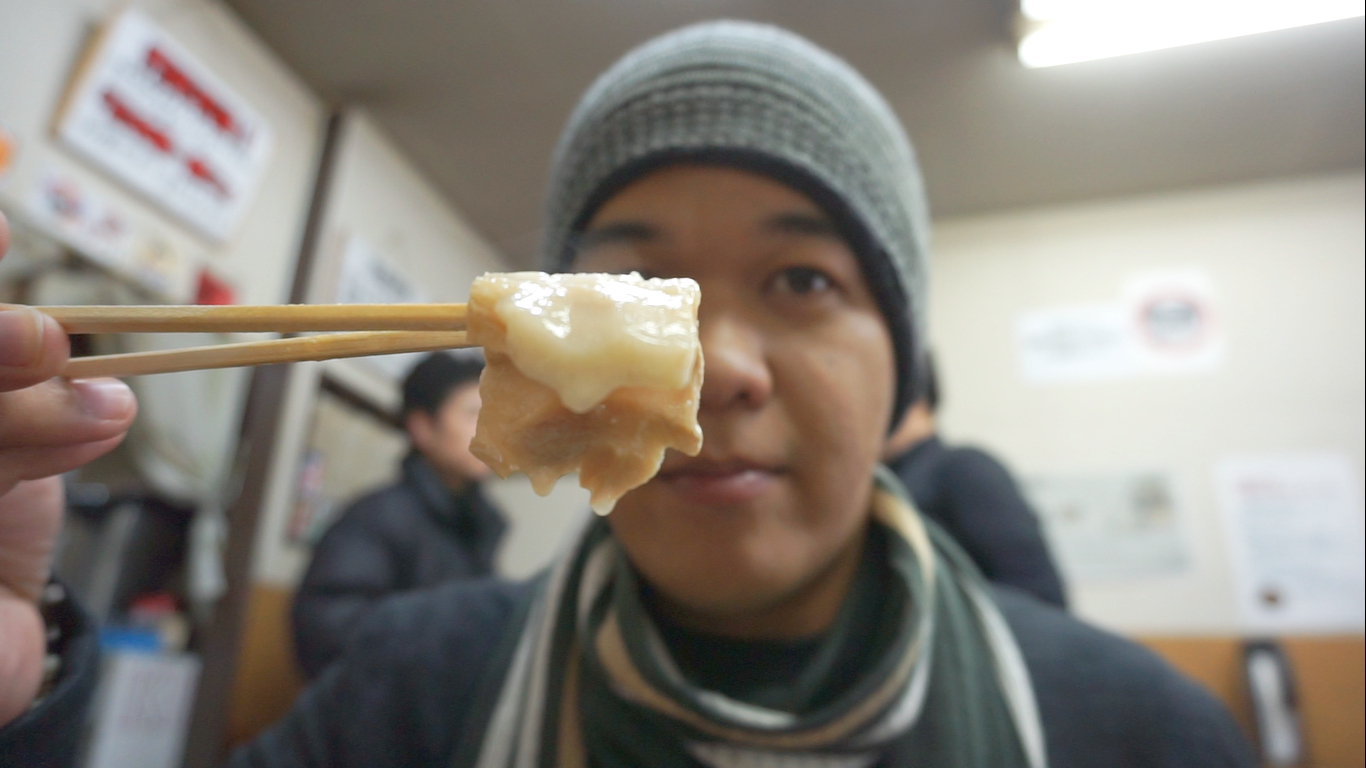 The Verdict: 5.0 / 5:0
Address: Shimogofukumachi Zontak Hakata I 1F, Hakata, Fukuoka 812-0034 Fukuoka, Japan
Operating Hours: 11:00 AM – 10:00 PM
Out of all the ramen bowls I have tried in Japan and Manila prior and after this trip, Genki Ippai's Tonkotsu Ramen remains number 1 in my book while Hakata Issou is a very close second place.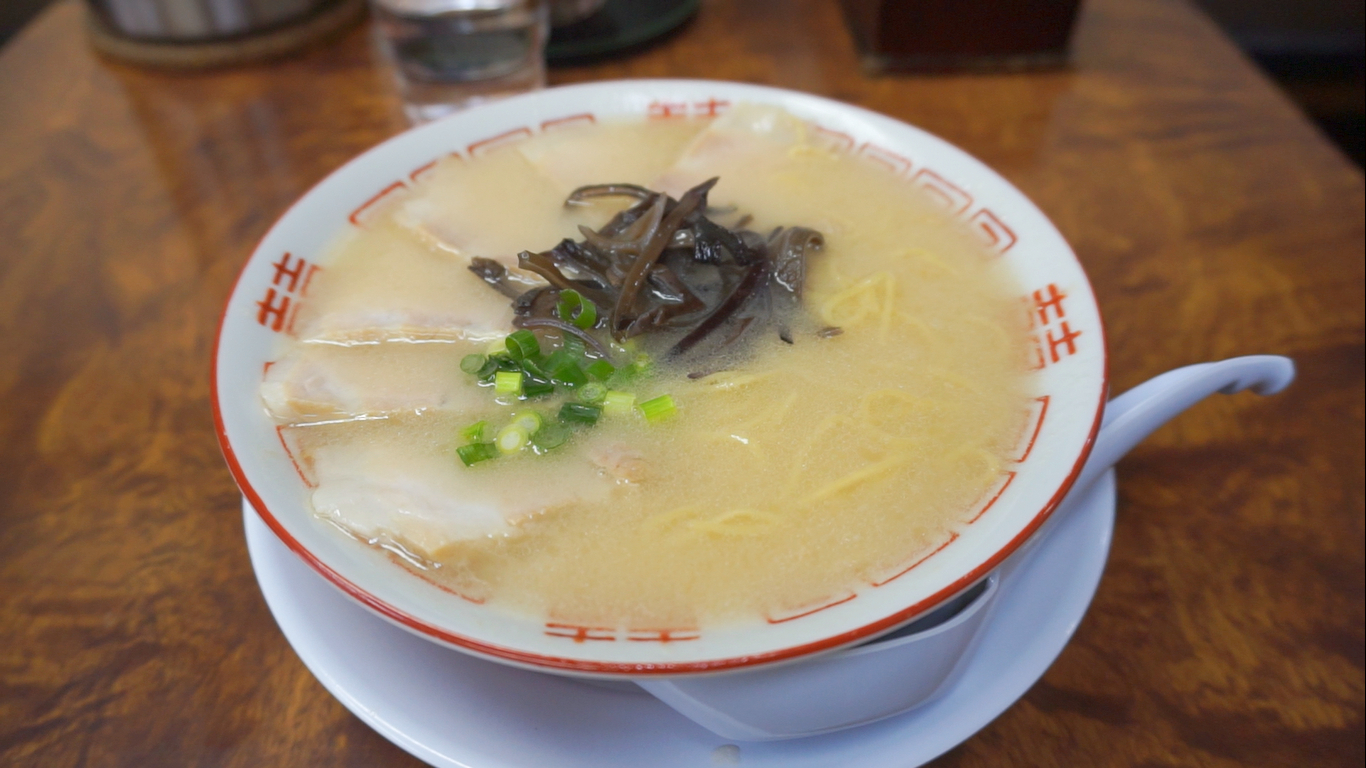 I believe that these two shops could easily beat those well-known ramen franchises in Fukuoka when it comes to taste. I highly recommend that you visit these restaurants the next time you land in Kyushu. I cannot wait to come back and savor the pork goodness all over again once this pandemic is over and international travel is allowed.
We made a Fukuoka Ramen Vlog on our YouTube channel, The Daily Phil. Make sure to check it out to see what our ramen experience was really like.
Subscribe to The Daily Phil on YouTube for more Food and Travel videos.
Like us on Facebook to get real time updates on where The Daily Phil is headed to next.
This is The Daily Phil, conquering the world, one country at a time, using a Filipino passport.
Until next time, Travel Now, Bills Later!