One thing that makes Korean cuisine unique is its communal way of eating. Most Korean dishes are prepared in large quantities and involve many varieties as it is meant to be shared. You might have a hard time dining out alone in Seoul since most restaurants cater to groups. On our latest trip to Korea, John and I were joined by Jan and Vina, making it possible for us to sample more Korean food that is usually served to families and groups. On this blog, The Daily Phil will show you some of the must-try dishes in Seoul that you can enjoy with your Barkada. Let's eat!
---
Bossam and Gamjatang
Bossam is a healthier alternative to Korean barbecue. Slices of tender pork belly boiled in a flavorful brine are wrapped in lettuce or perilla leaves. One can elevate the flavor by adding kimchi, soybean paste, chili, and garlic slices, among others. The kimchi lacked the fermented taste, but it is so much spicier than regular kimchi.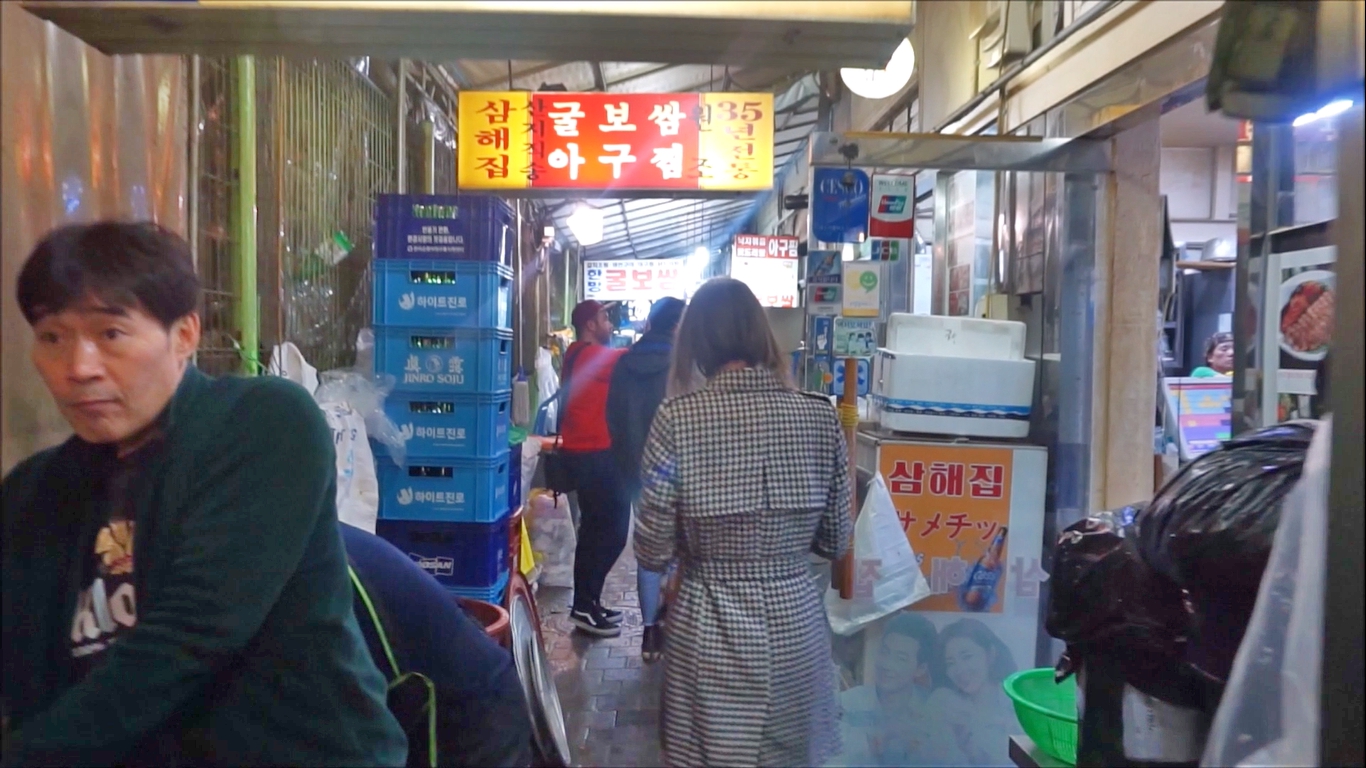 What makes the restaurants in this alley different from other bossam places are the fresh oysters they serve along with the dish. The juicy oysters provide relief from the heat of the kimchi and compliments the clean and natural flavor of the pork.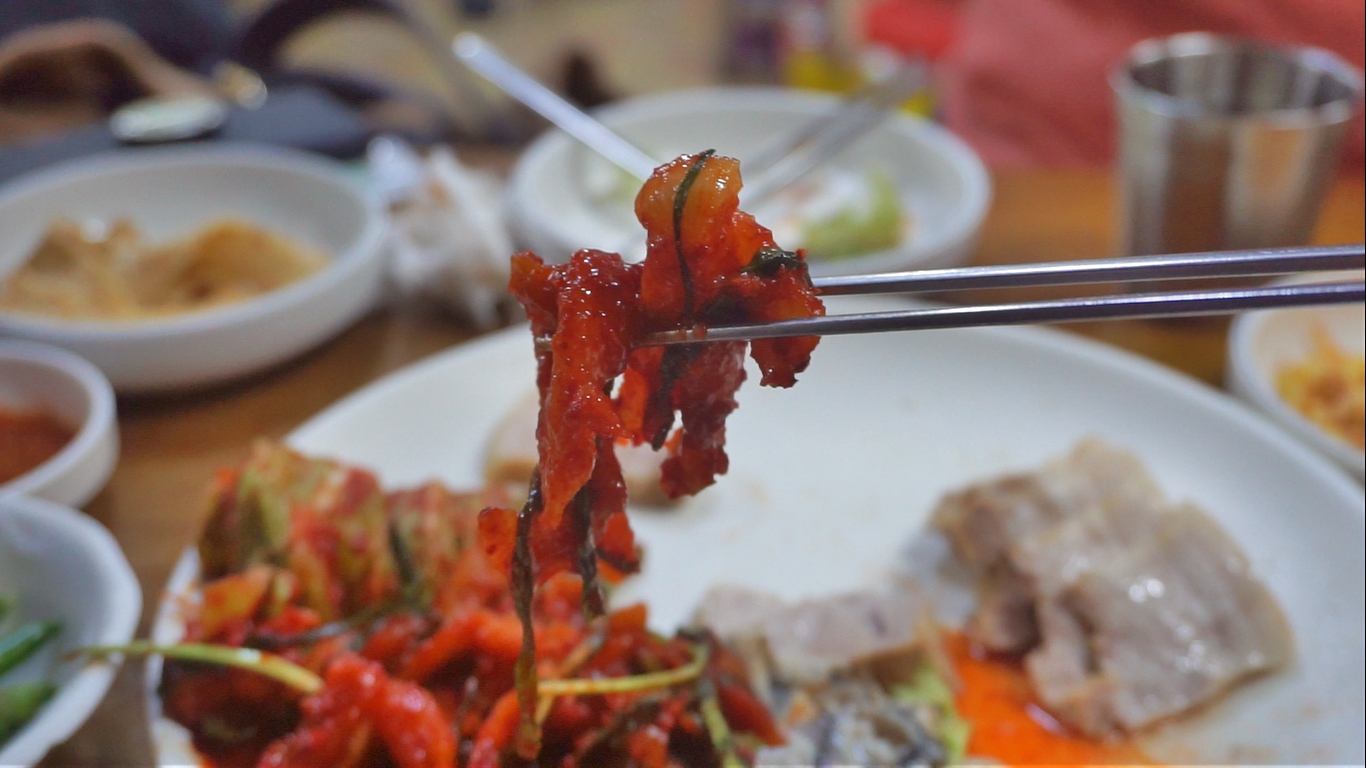 Get ready for an explosion of flavors with each wrap. A platter of Bossam with oysters costs between KRW 25,000 to KRW 38,000 depending on the size.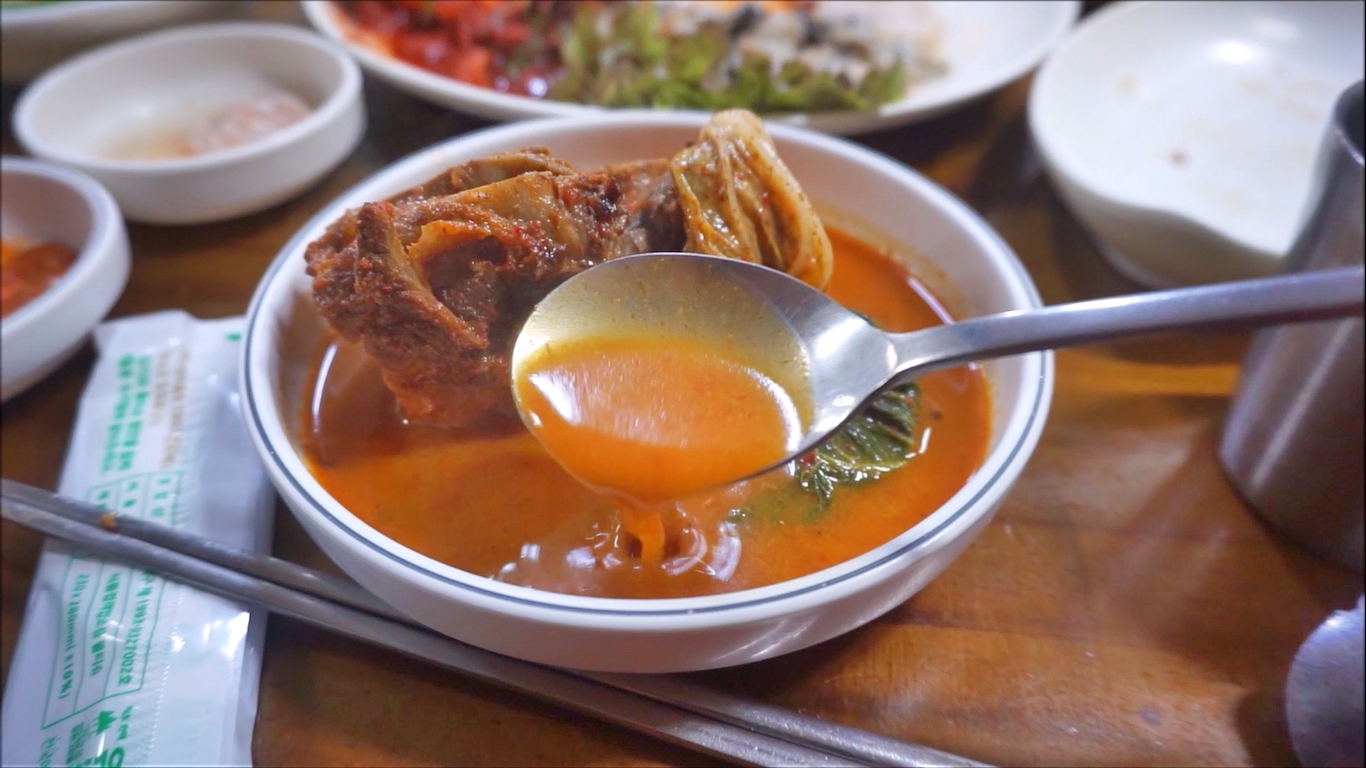 We also tried Gamjatang, a spicy pork spine stew made with slowly simmered pork broth, chili flakes, and chili paste. The soup is, as expected, very spicy and salty. It has a little bit of sourness to it that reminded me of "Sinigang".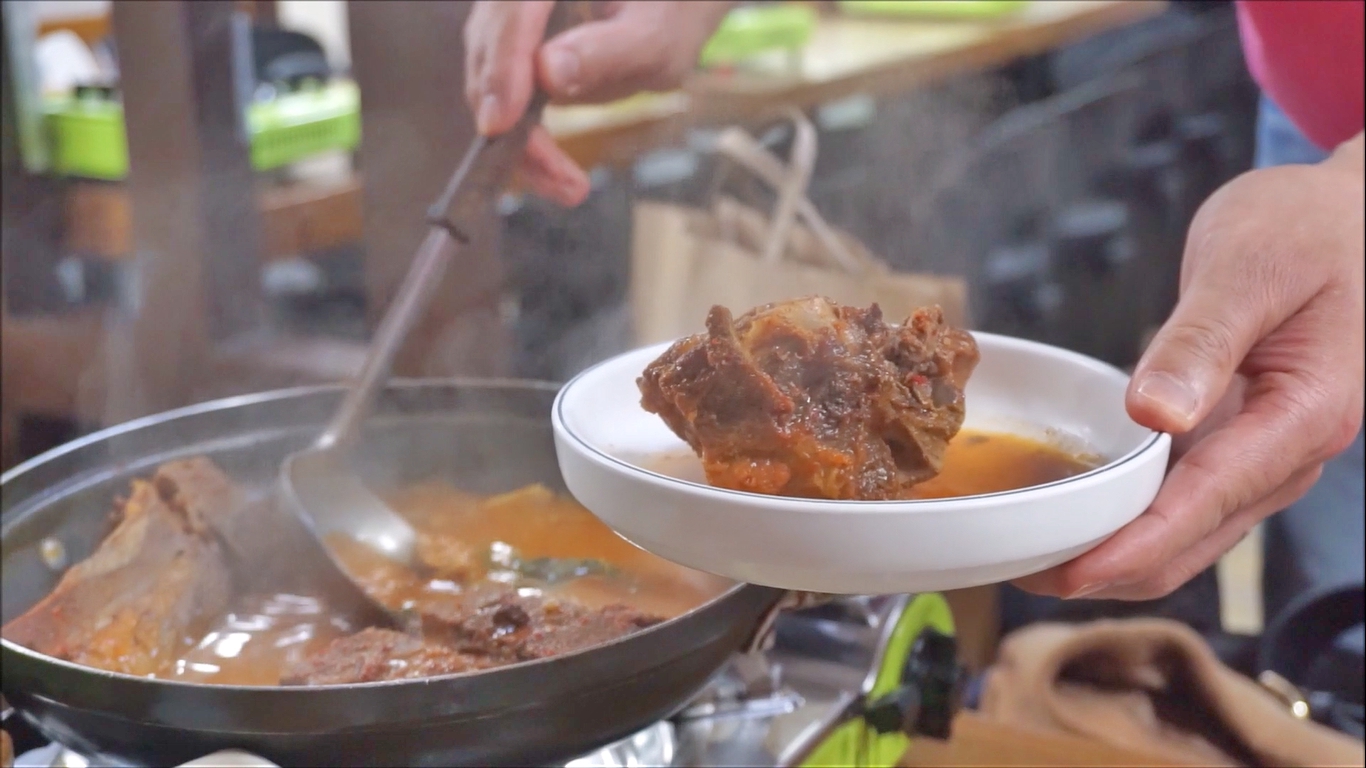 The meat from the bones can be scraped off easily as it is very tender. Chase every sip of the soup with a spoonful of rice to balance it all out. Paul said that this is one of his most favorite Korean food and I can see why as it is so delicious and comforting especially on a cold winter's night. Koreans usually eat Gamjatang to recover from a hangover after a drinking session.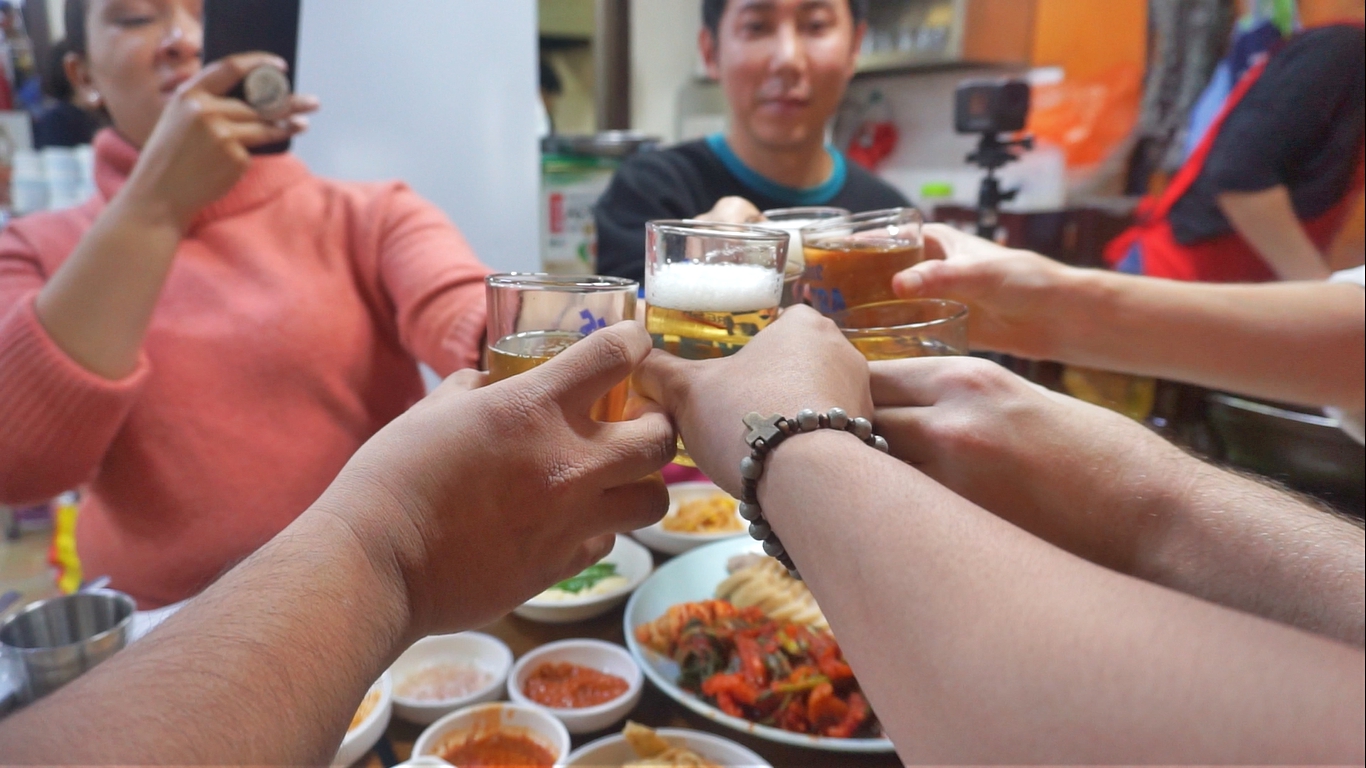 Thank you so much to Paul from Tastes Seoul Good for welcoming us and bringing us to this local and authentic restaurant that we would never discover on our own. It was also nice to meet the rest of the gang: Tasha, Yumin, and Suzanne. You made our first night in Seoul such a blast.
The Verdict: 5.0 / 5.0
Address: Gwansu-dong, Jongno-gu, Seoul
---
Korean Barbecue at Dwaeji Sanghoe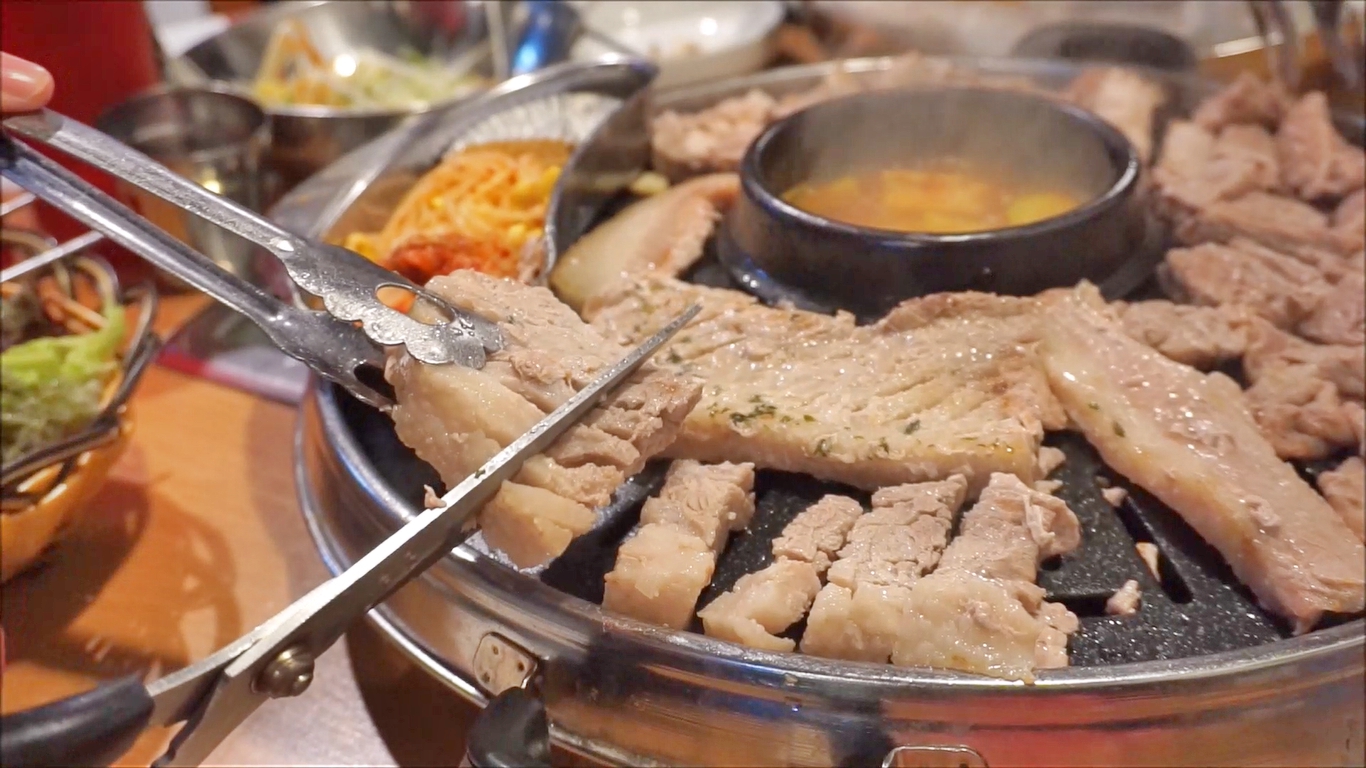 After a long day of traveling and sightseeing, we decided to cap off Day 2 by having Korean Barbecue at Dwaeji Sanghoe in Gangnam. This restaurant serves one of the cheapest unlimited Korean Barbecue in Seoul.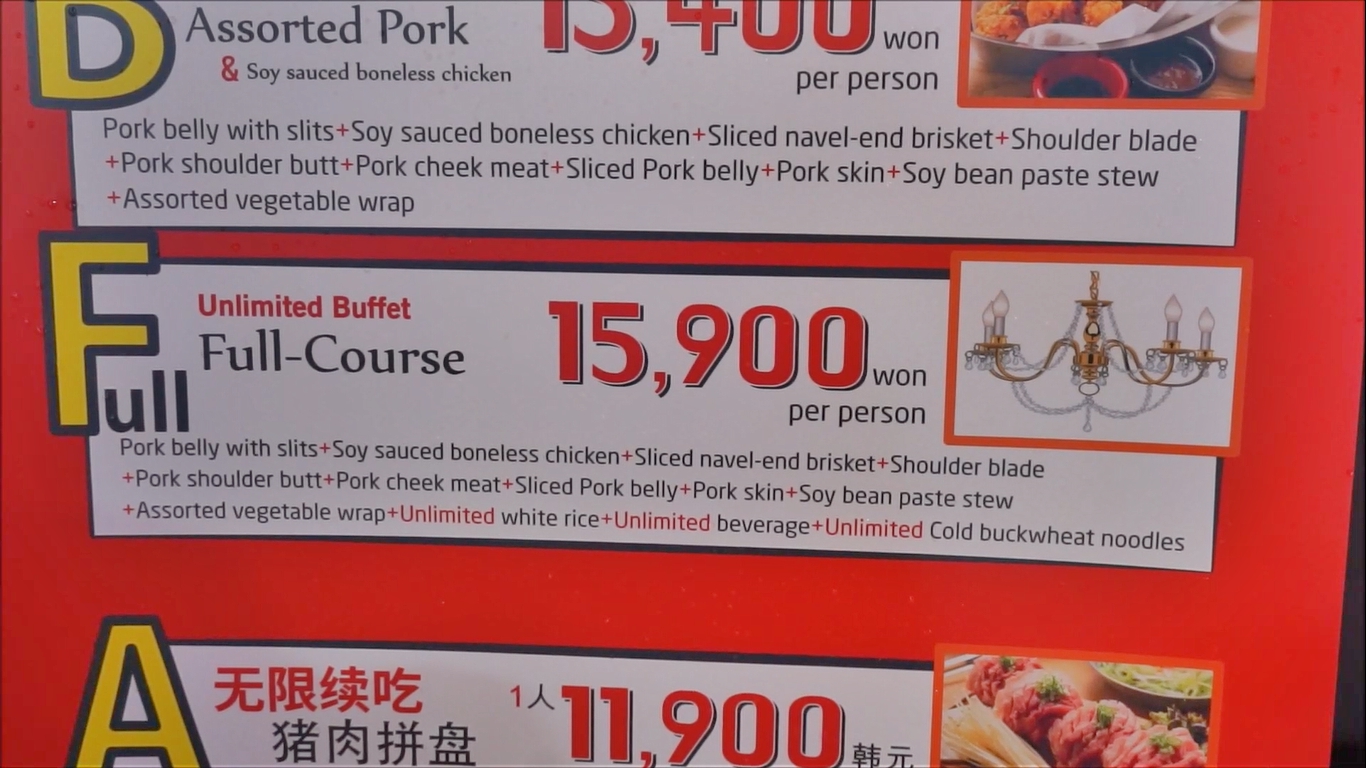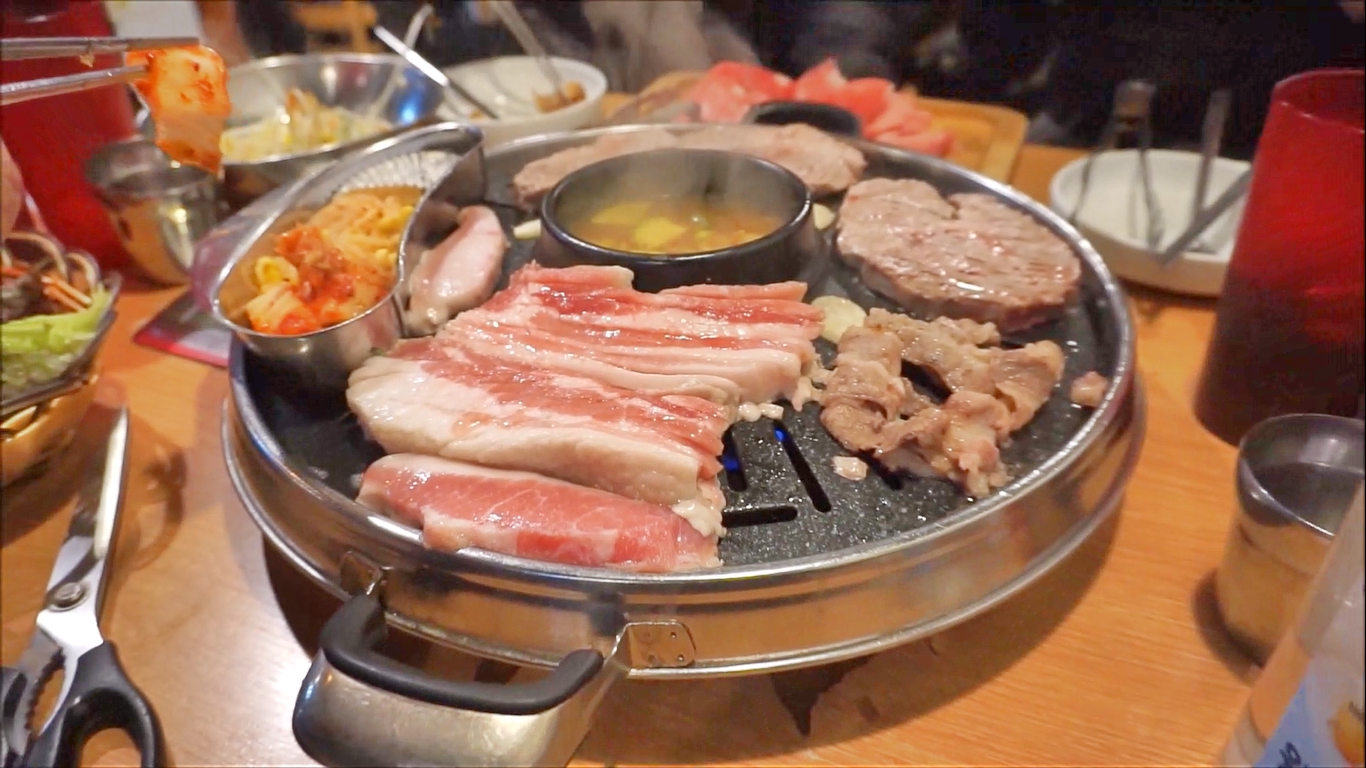 We got Set F from the menu which includes unlimited pork and beef, soy fried chicken, cold noodles, side dishes, and soda for only KRW 15,900.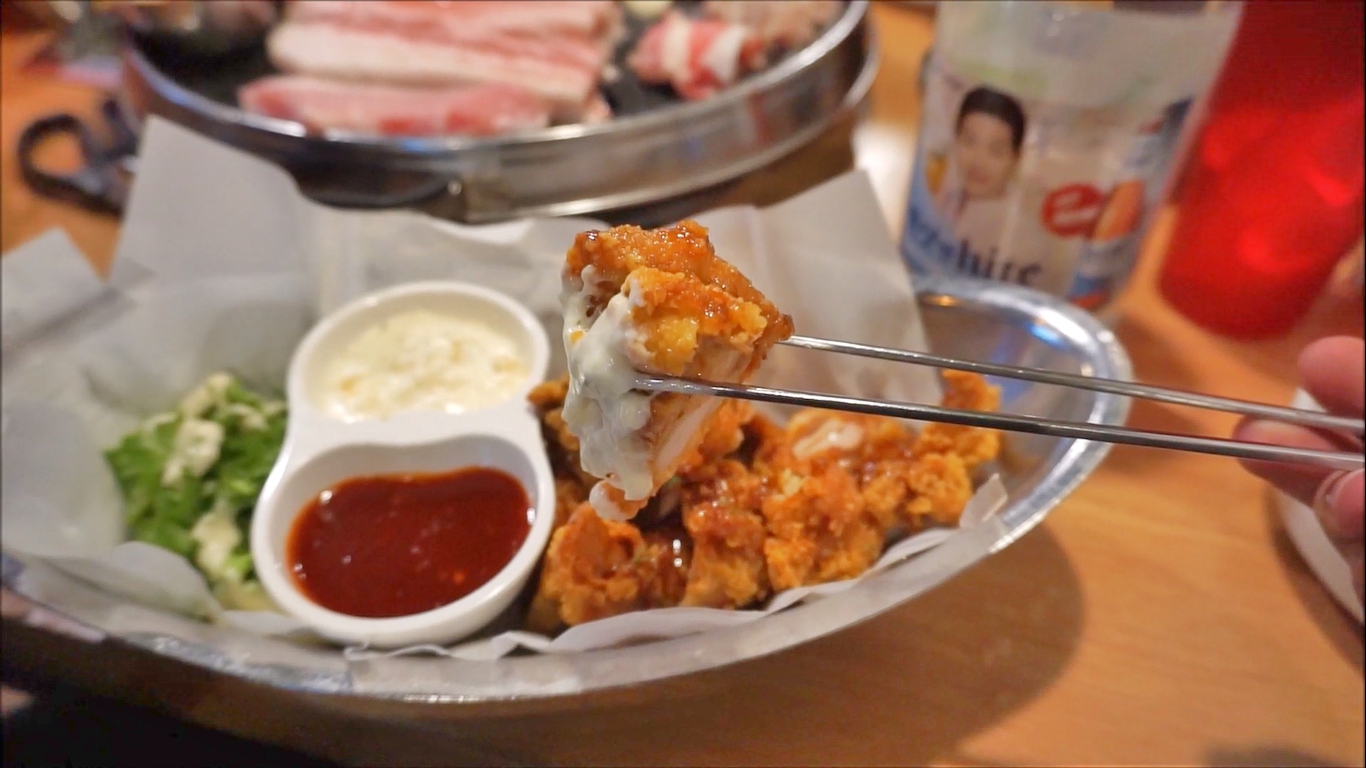 Their soy fried chicken is a must-try. Crispy chicken tenders glazed with a sweet sauce that goes well with the sour cream dip. I bet if they serve this as a separate item on the menu, people will still order it and will not mind paying extra.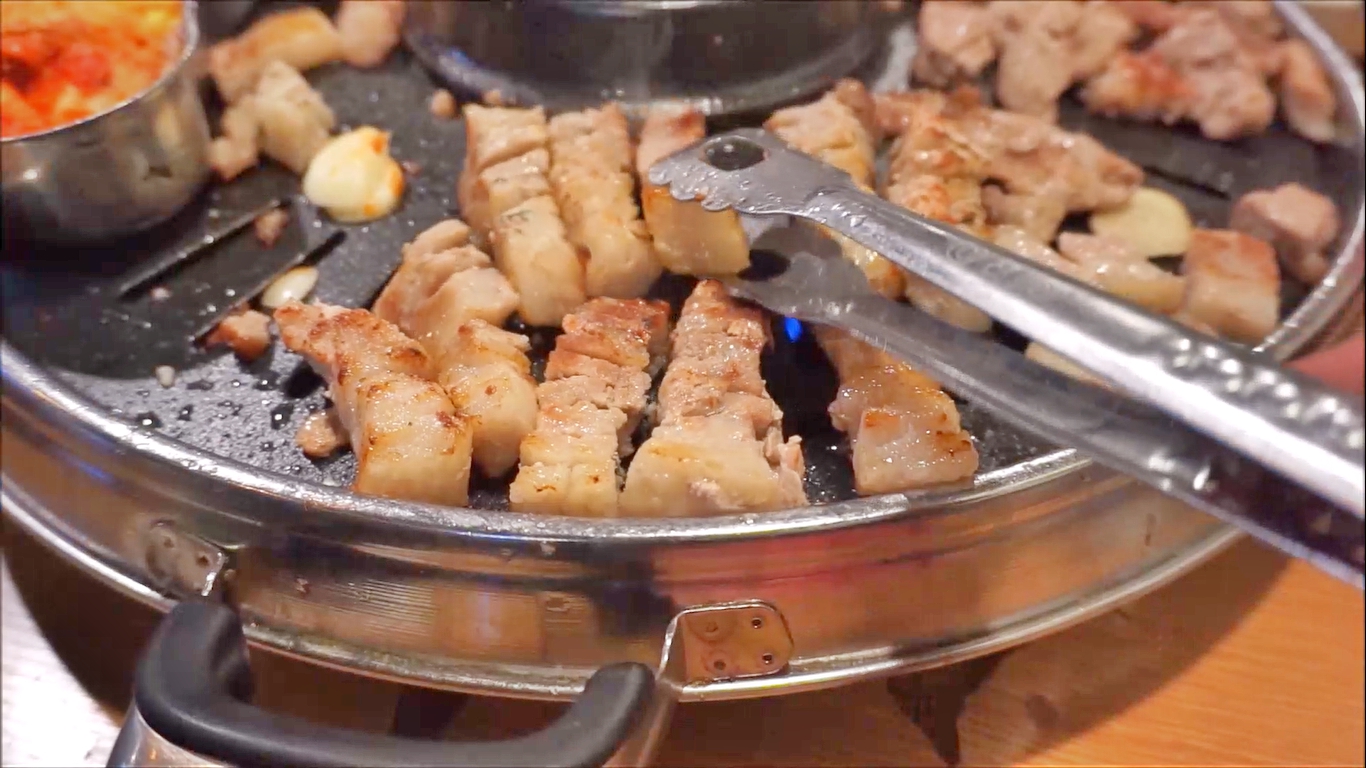 The barbecue experience itself is not very far from the Samgyupsal places in the Philippines. However, this restaurant is more generous when it comes to the quality and the quantity of meat. We are talking about the thick slabs of meat. Also, their self-service buffet allows you to pick the cuts you want and get some more side dishes whenever you feel like it.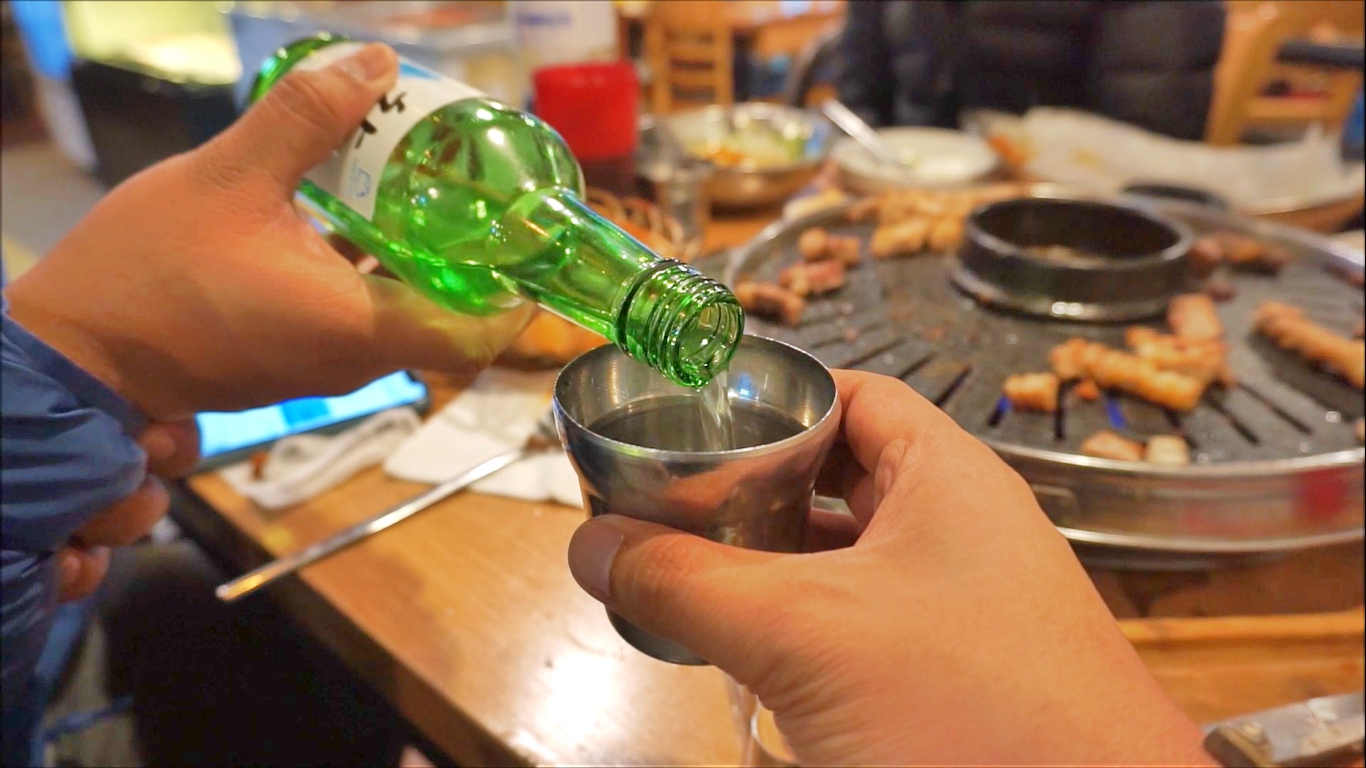 Even though it was in a tourist area, the restaurant was filled with lots of locals when we visited. I highly recommend this place for its affordable price, food variety, and very local atmosphere.
The Verdict: 4.0 / 5.0
Address: 11, Gangnam-daero 98-gil, Gangnam-gu, Seoul
Operating Hours: 11:30 AM – 11:30 PM
---
Korean Fried Chicken at BHC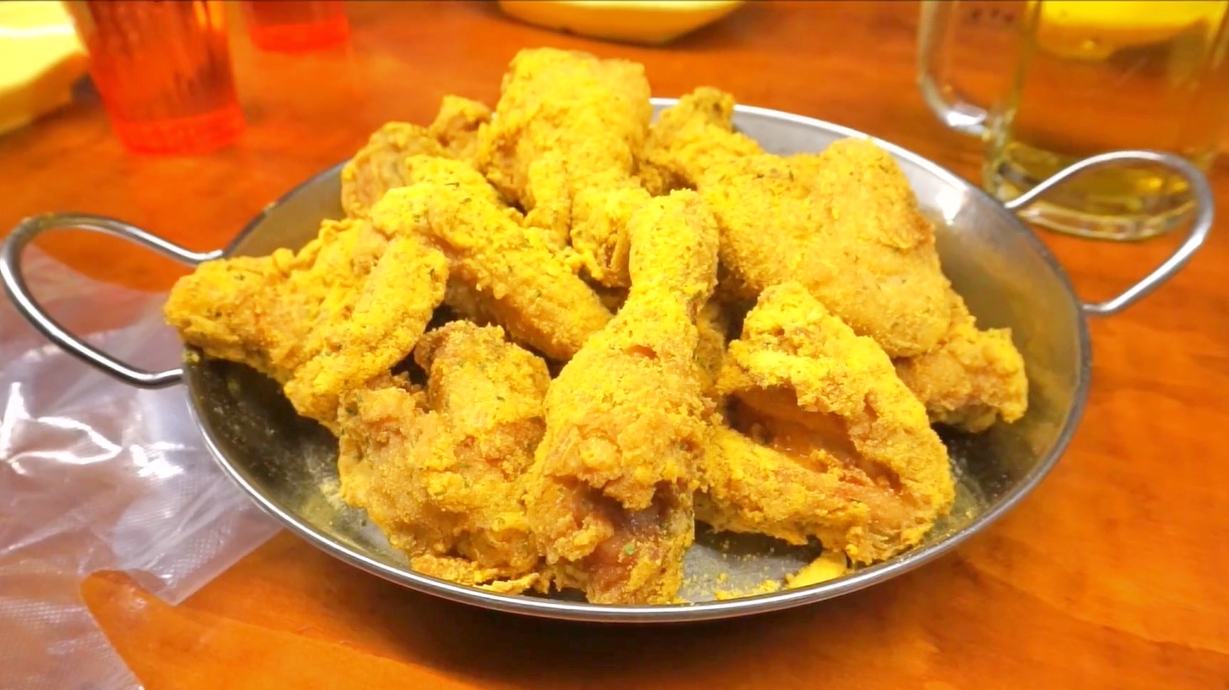 Our next stop is BHC (Better & Happier Choice) in Myeongdong which is known for KFC and no, I am not talking about the fast-food restaurant. In Seoul, KFC stands for Korean Fried Chicken. What makes KFC special is that it is fried two times making it extra crispy. They also come in many different flavors ranging from classic soy garlic to spicy bulgogi. Koreans love to drink beer late at night and fried chicken is their favorite "pulutan". This combo is known locally as "Chimaek".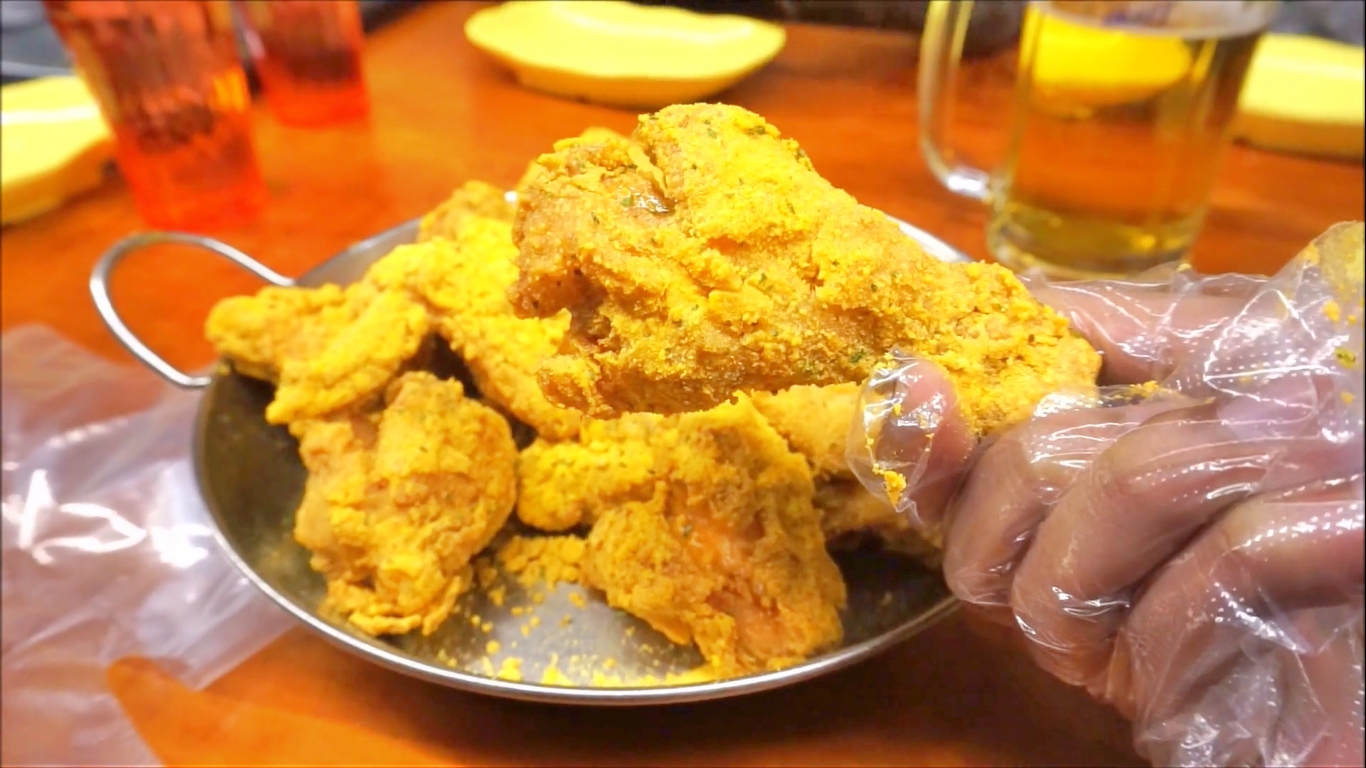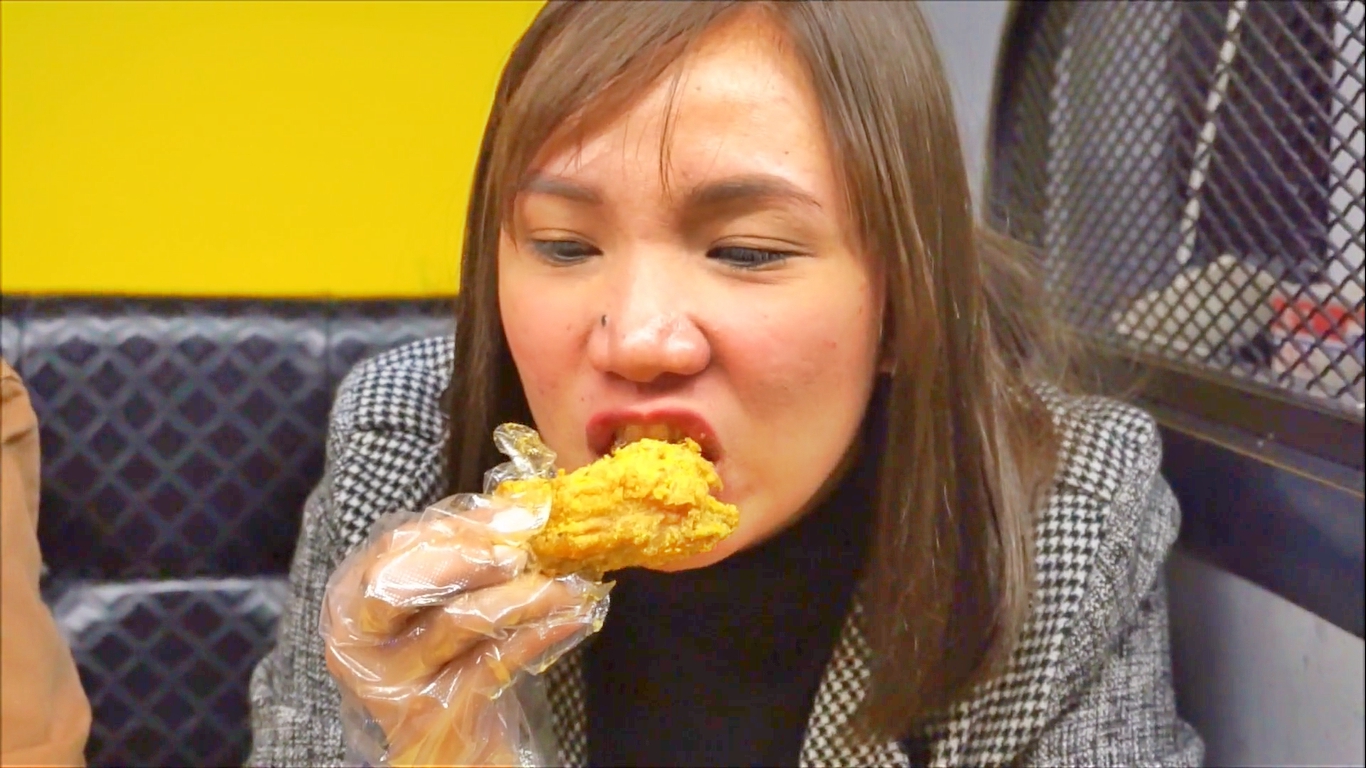 We ordered one of their bestsellers, a huge platter of BHC's Bburrinkle Chicken for KRW 19,000. The chicken is sprinkled with cheddar, onion, and garlic powder making it sweet and savory. The light batter gives it airy crispiness which is very different from the crunch that you would get from Jollibee's Chickenjoy. I guess that texture is the result of deep-frying the chicken twice. The meat is tender and juicy too.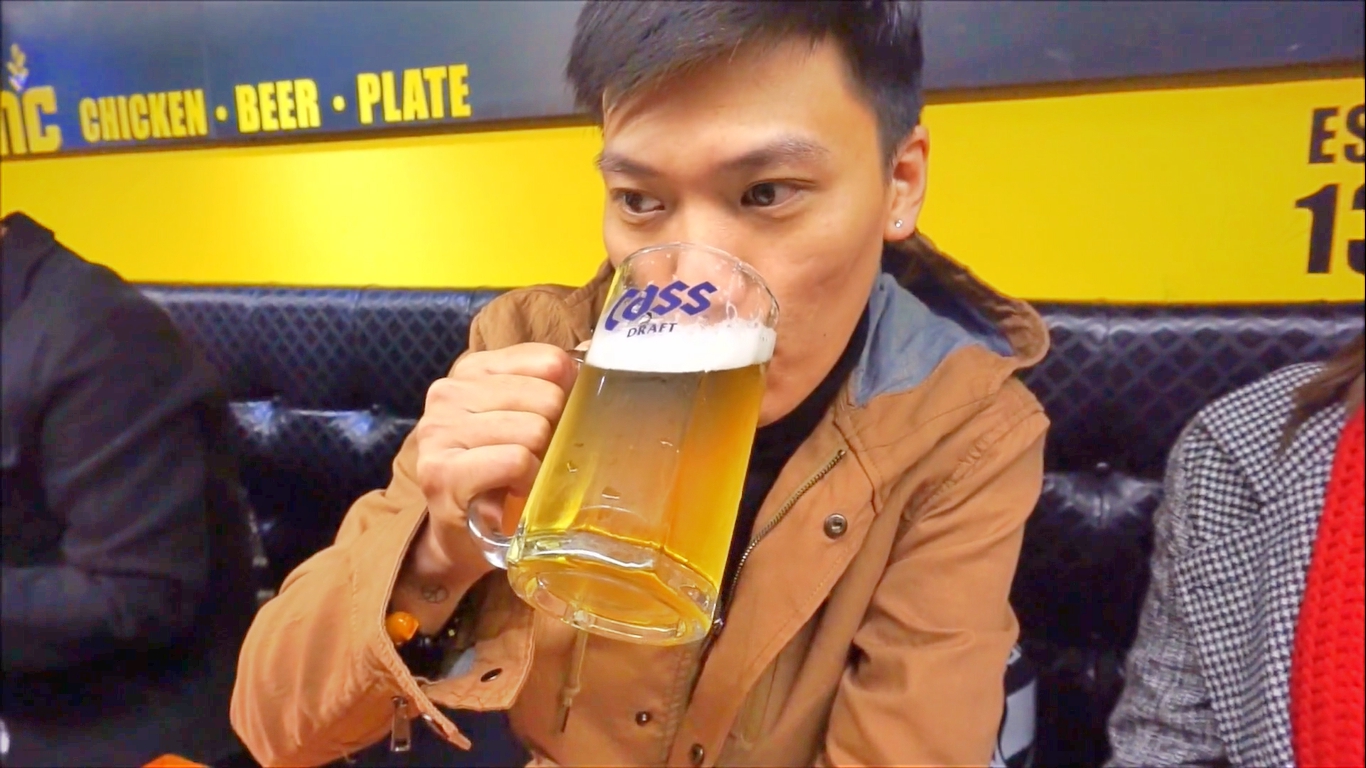 I feel like we would have enjoyed the spicy variant better as this one lacks that kick that makes you crave for more. It has that buttery flavor though that makes it unique from the rest. Nonetheless, Korean Fried Chicken is a pleasant discovery and a must-try when hanging out late at night in Seoul.
The Verdict: 4.0 / 5.0
Address: 21 Myeongdong 7-gil, Myeong-dong, Jung-gu, Seoul
Operating Hours: 1:00 PM – 1:00 AM
---
Dak Galbi Fried Rice at Yoogane Dak Galbi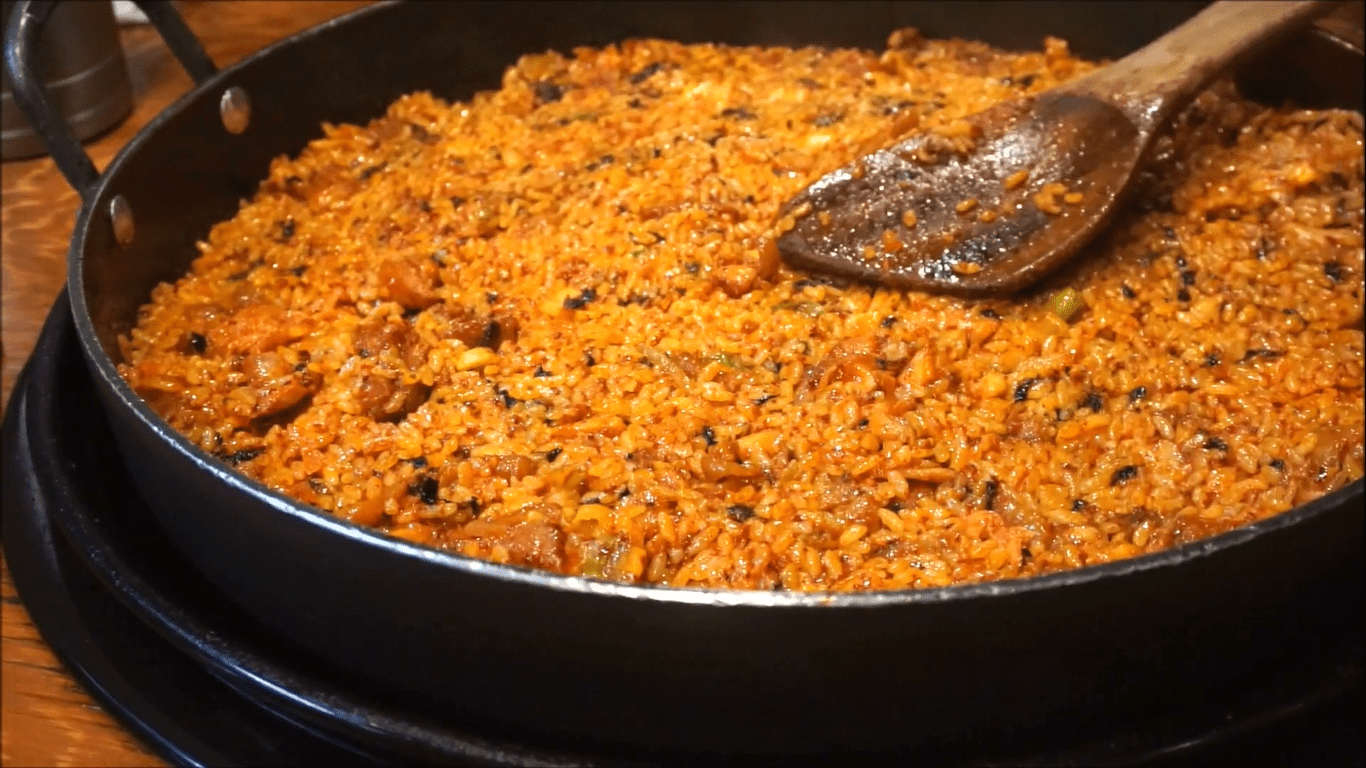 Our last day in Seoul takes us back to Myeongdong as we search for Dak Galbi, marinated chicken sauteed in gochujang, kimchi, and some vegetables.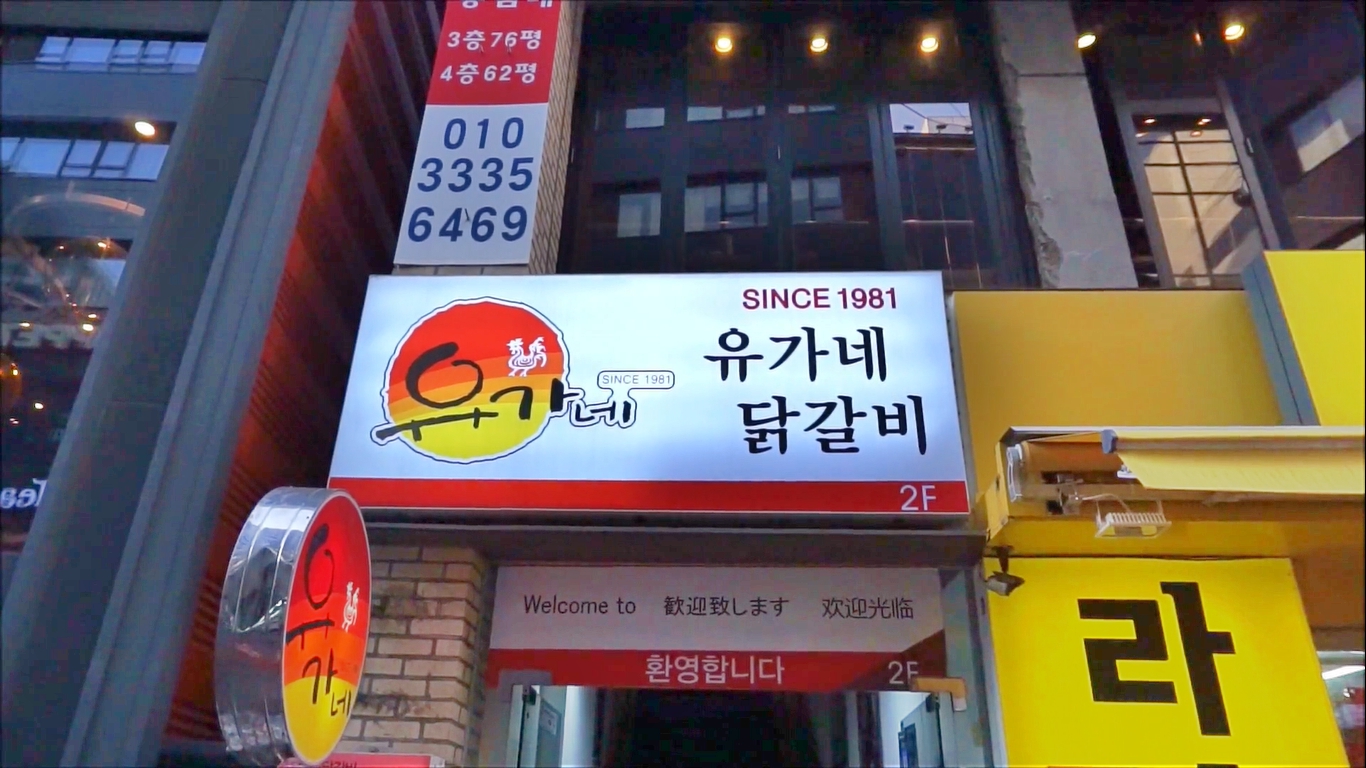 We were supposed to go to Jangin Dak Galbi but the restaurant is closed permanently. A quick Google search pointed us to Yoogane Kitchen which serves Dak Galbi in different ways. We ordered "Dak Galbi Fried Rice" which costs KRW 6,500 per person and requires a minimum of 3 heads.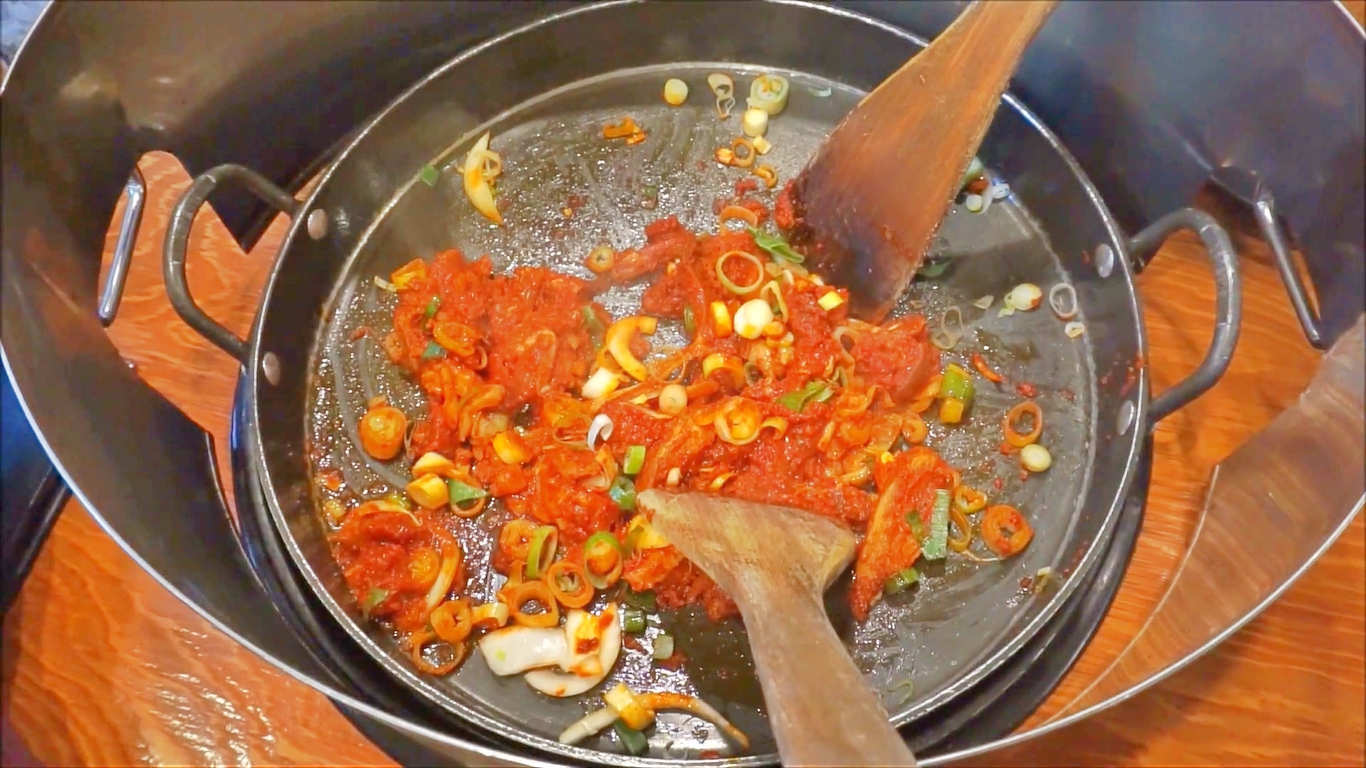 Just like with most Dak Galbi restaurants, Yoogane cooks your food right at your table and allows the customers to participate in the process.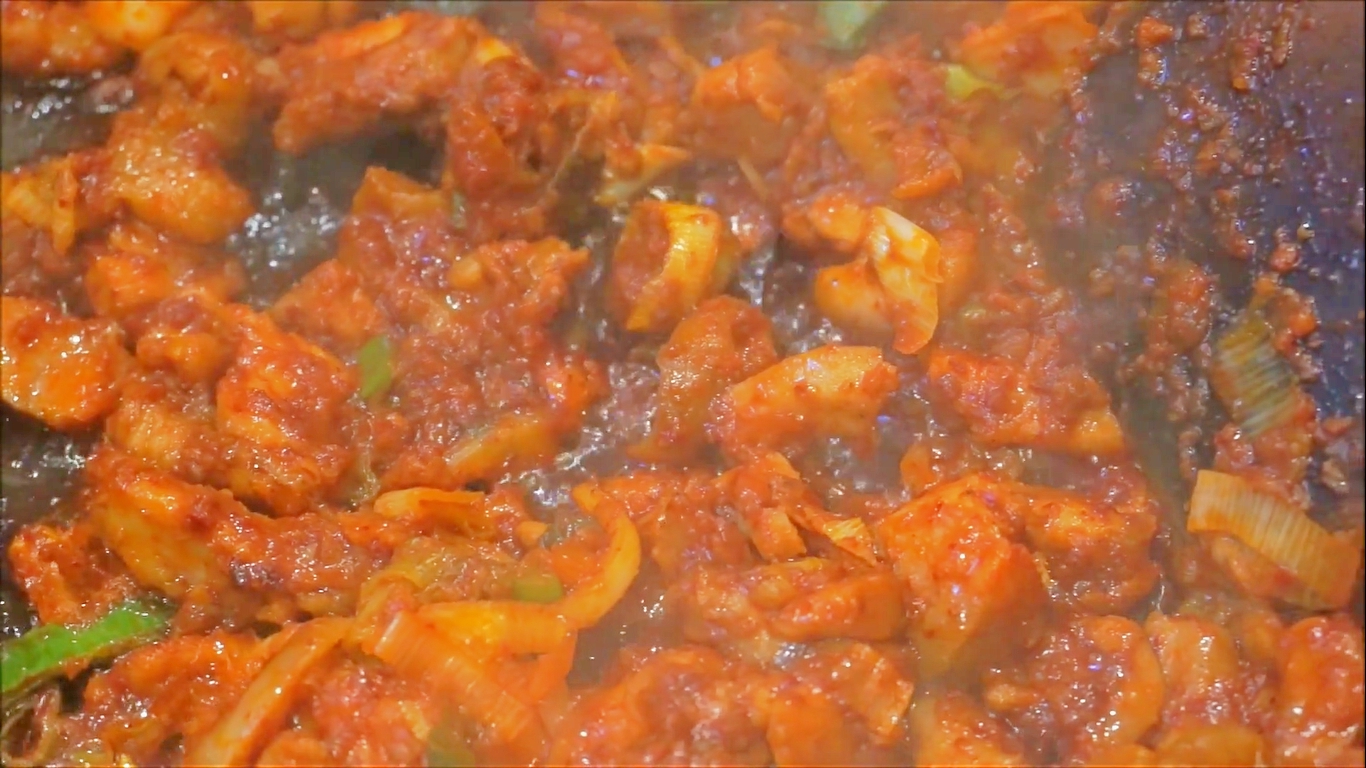 The sound of the sizzling pan and the smell of the chicken, gochujang, and scallions make me so excited to dig in. The fried rice is piping hot not only because it was cooked on the spot but because of the spicy chili paste that has turned every grain of rice red in color.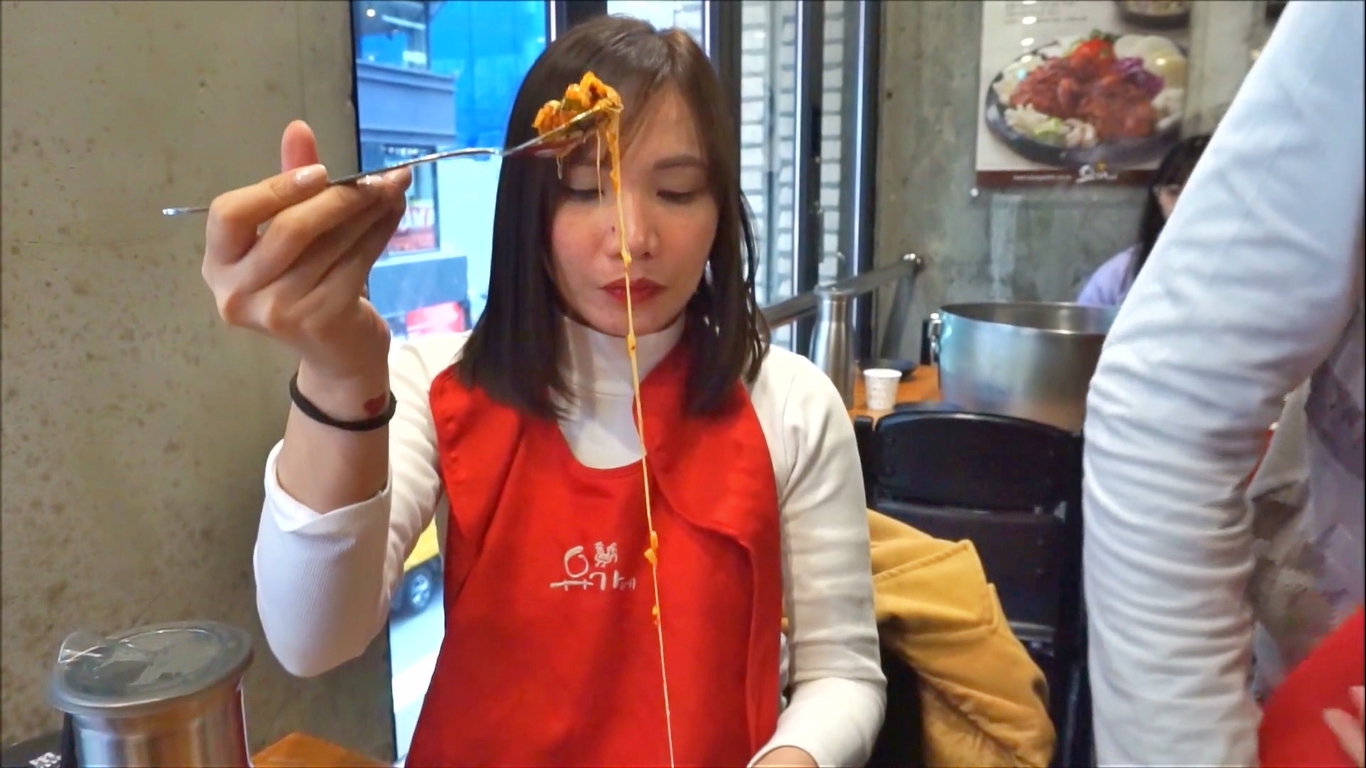 The stringy mozzarella cheese that was buried in the middle of the rice made the dish rich and provided relief from the spiciness. The chicken is tender, and the flavor of the scallions gives another dimension to the dish.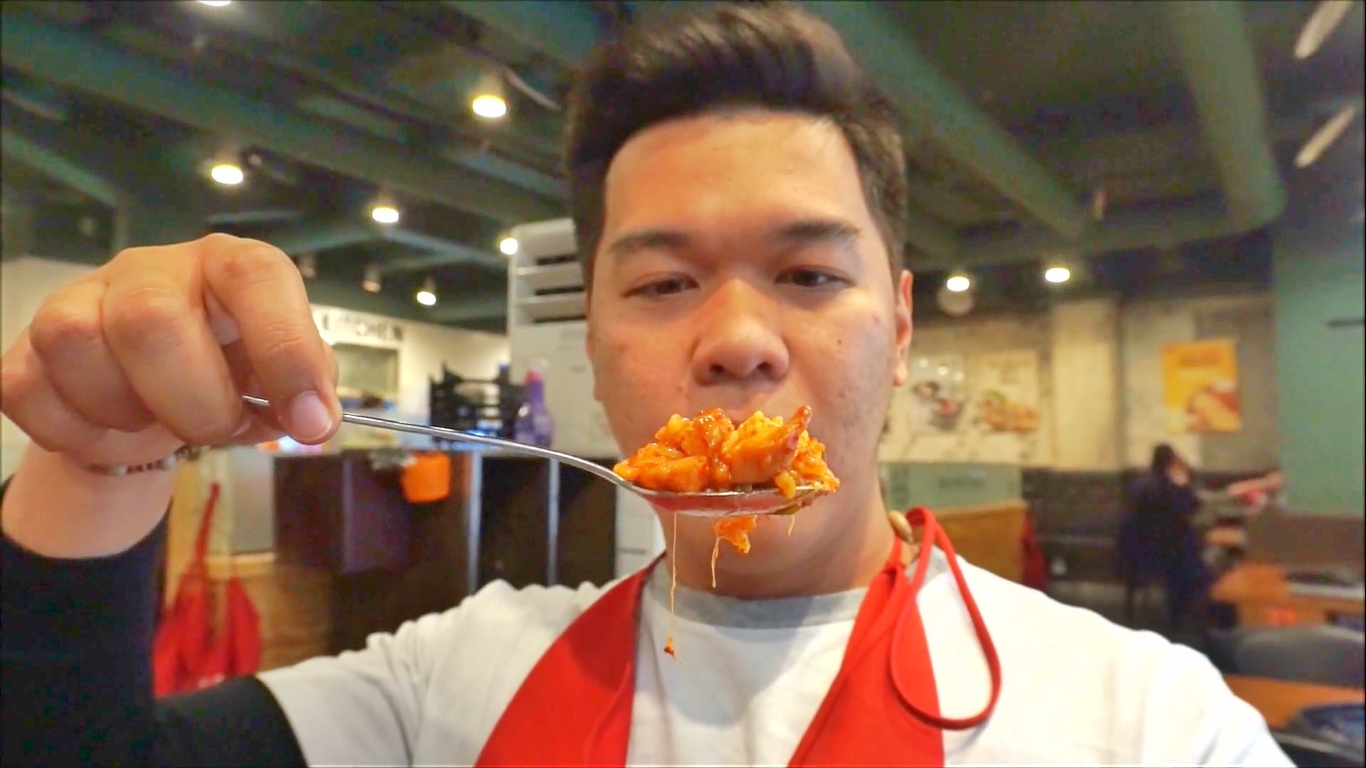 The best part is scraping the remaining grains of rice off the pan that has been toasted a little bit. It is so fun to share this big pan of goodness with family and friends.
The Verdict: 5.0 / 5.0
Address: 8 Myeongdong 4-gil, Myeongdong 2(i)-ga, Jung-gu, Seoul, South Korea
Operating Hours: 10:00 AM – 1:00 AM
---
We had a great time trying out some more Korean food on our latest trip to Seoul. My favorite would have to be the Dak Galbi Fried Rice. It was so spicy yet very addicting. Watching the staff skillfully prepare the dish right at our table was so entertaining. It was such a great food experience.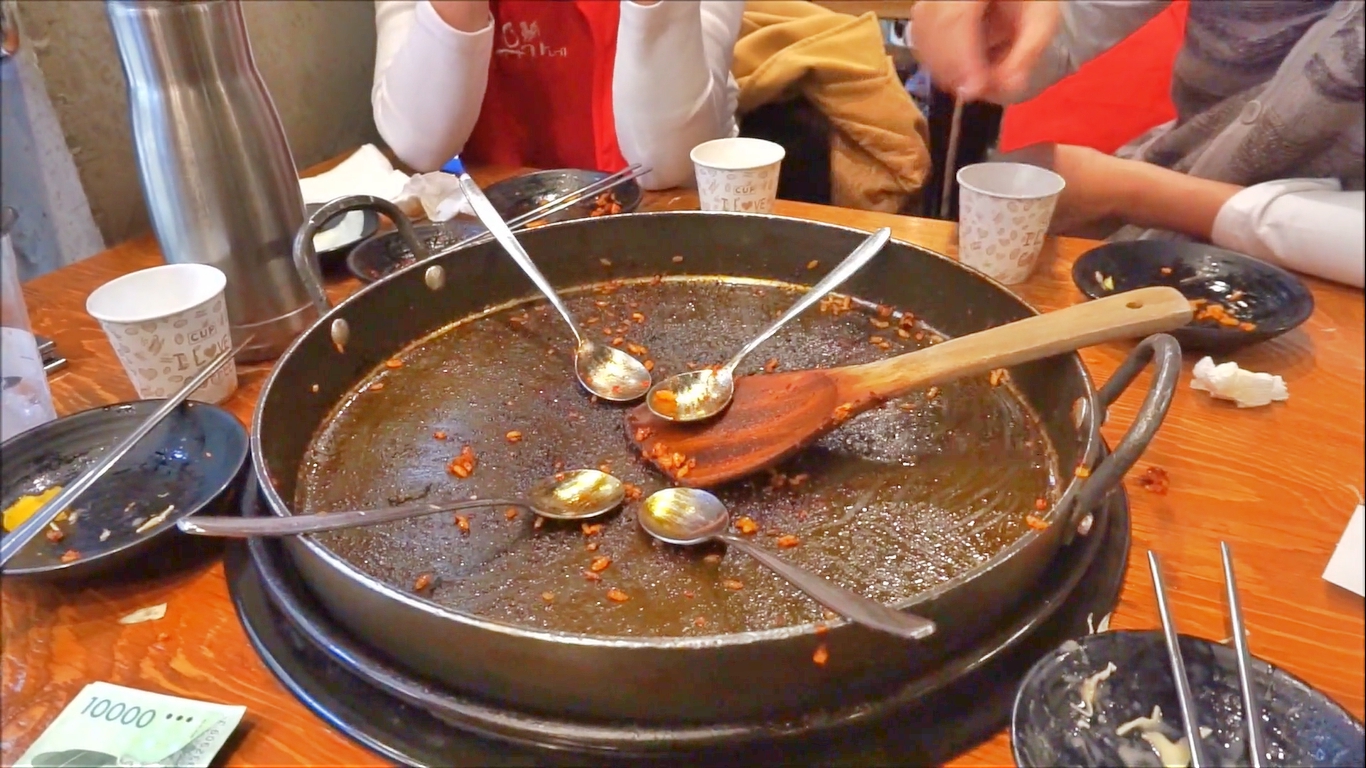 Korean Barbeque restaurant chains are popping left and right in the Philippines and Filipinos are embracing Korean food more than ever. However, Korean food goes beyond Samgyupsal, and hopefully, this list gave you an idea of what to try on your next trip. I would love to check out more of Korea's less popular and traditional food if given the chance to come back.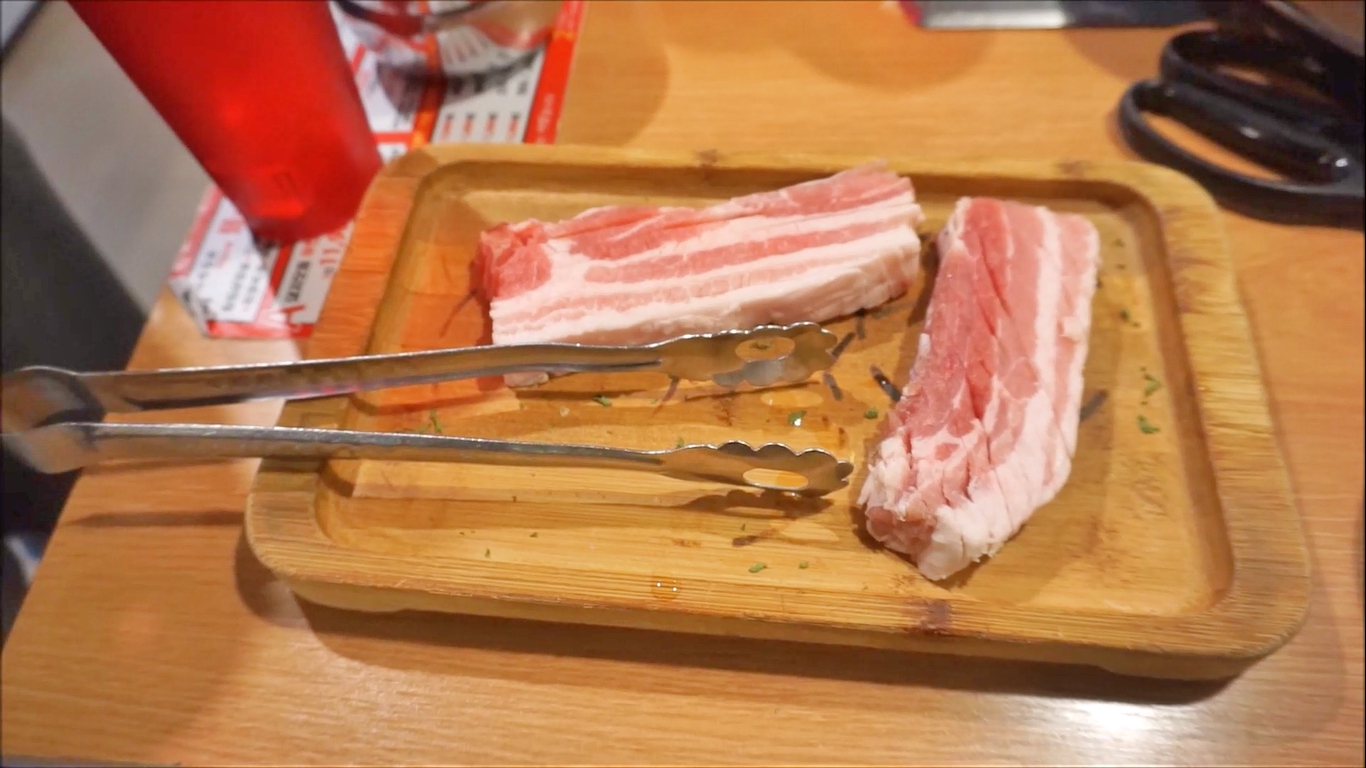 We made a Seoul Food Vlog on our YouTube channel, The Daily Phil. Make sure to check it out to see what our food trip experience was really like.
Subscribe to The Daily Phil on YouTube for more Food and Travel videos.
Like us on Facebook to get real time updates on where The Daily Phil is headed to next.
This is The Daily Phil, conquering the world, one country at a time, using a Filipino passport.
Until next time, Travel Now, Bills Later!