"Hallyu" or The Korean Wave has taken the world by storm more than ever in the last 10 years or so, thanks to romantic K-Dramas and talented K-Pop idols. Fans' obsession to everything Korean has driven them to visit the country and made Seoul one of the top tourist destinations in Asia. Even though I haven't binge-watched any K-Drama nor stanned any K-Pop idols these days, I always had the desire to go to Korea to experience their culture and try the local cuisine.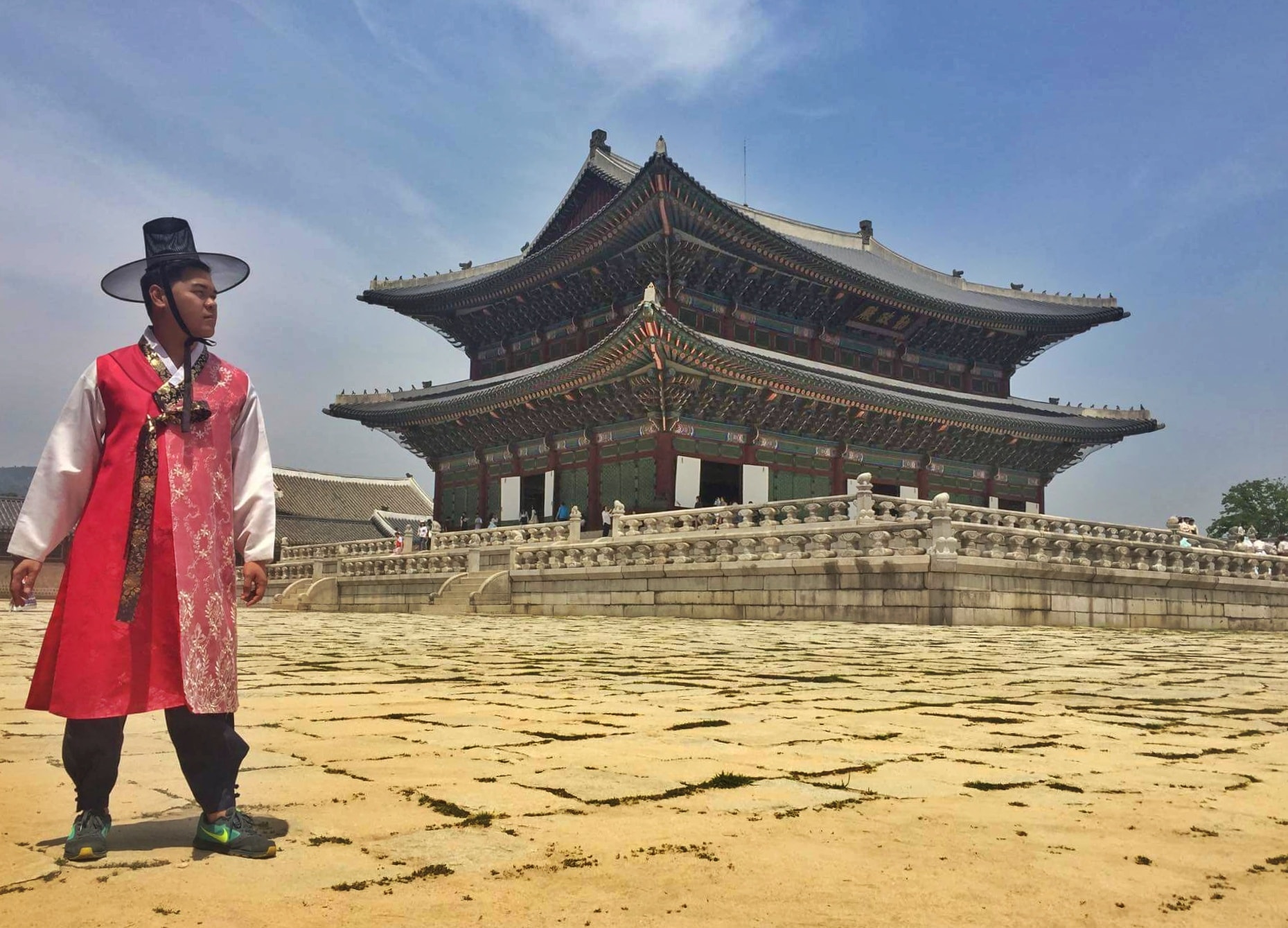 John and I came to Seoul for the first time last May 2018 for a 7-day vacation and we had a great time trying all sorts of Korean food. We were fortunate enough to come back last year for a short trip (this time with Jan and Vina). We made the most out of it by trying more Korean food, visiting some sights we missed the last time and even meeting up with some local friends.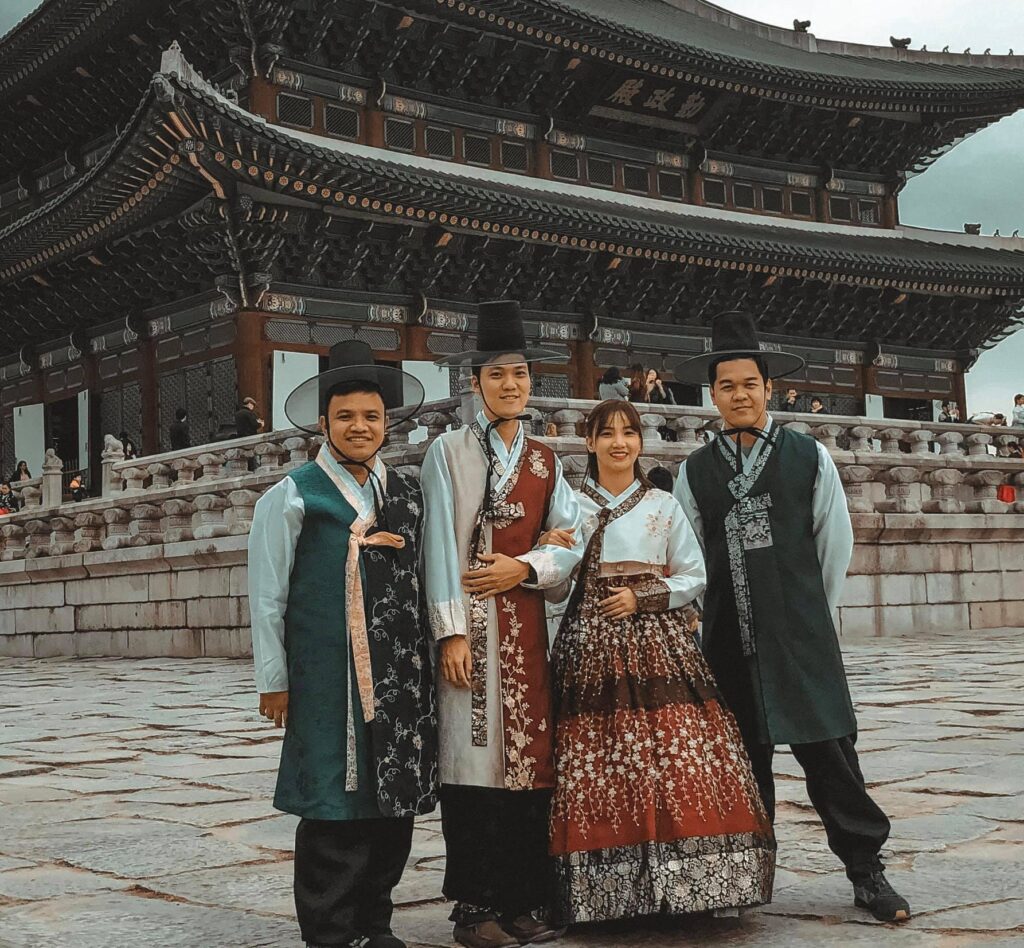 On this blog, The Daily Phil will give you some useful tips in planning your trip to Seoul plus a detailed 3-day itinerary. Annyeong Haseyo!
Table of Contents
Visa
Airfare
Connectivity
Transportation
Accommodation
Itinerary

Day 1

Gyeongbokgung Palace
Bukchon Hanok Village
Starfield Library
House of BTS

Day 2

Nami Island
Myeongdong Shopping Street

Day 3

Ewha Womans University
Sinchon Graffiti Tunnel
Pasalubong Shopping

Final Thoughts
The Daily Phil on Youtube
Visa
Luckily, we did not have to apply for a tourist visa anymore as we were already granted a 5-year multiple entry visa last May 2018 for our first trip. Back then, the embassy was still accepting walk in applications. John and I camped outside of the embassy as early as 2:00 AM to be one of the first 200 applicants that will be entertained.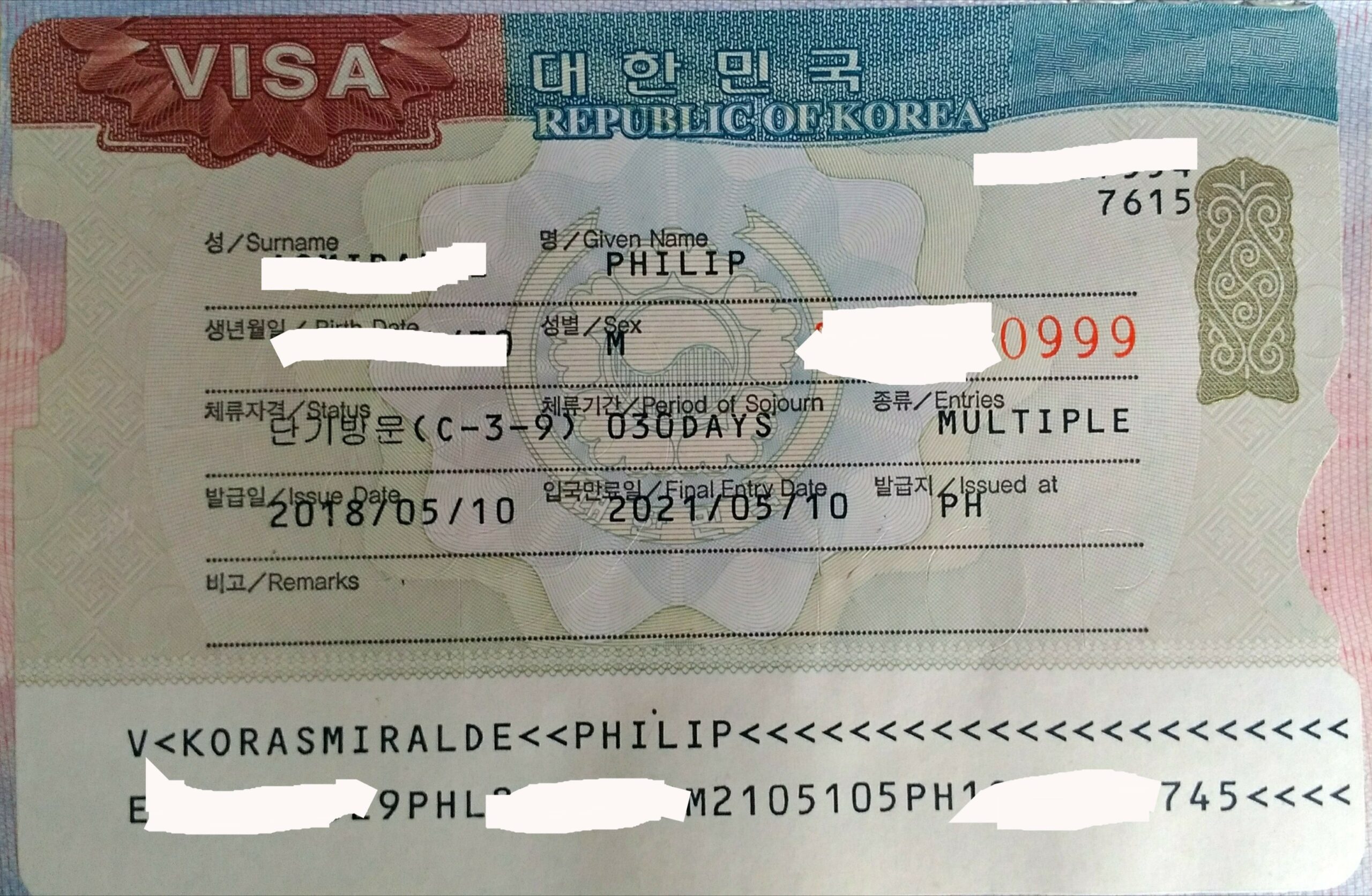 Since July 2018, applications must be coursed through an authorized travel agency such as RELI Tours and Travel where Jan and Vina sought assistance from. Visa fee (59 days or less) is free but they paid the agency PHP 700.00 for the handling fee. Documents that would establish your purpose of visit and roots with the Philippines such as itinerary, hotel reservations, certificate of employment, bank statements and others would be required just like with any other visa applications.
Airfare
Jan and Vina booked Manila – Seoul roundtrip tickets via Cebu Pacific for PHP 7,548.50 each last 04/01/2019, 7 months before their date of travel. Obviously, you can get lower fares if you book during promotions.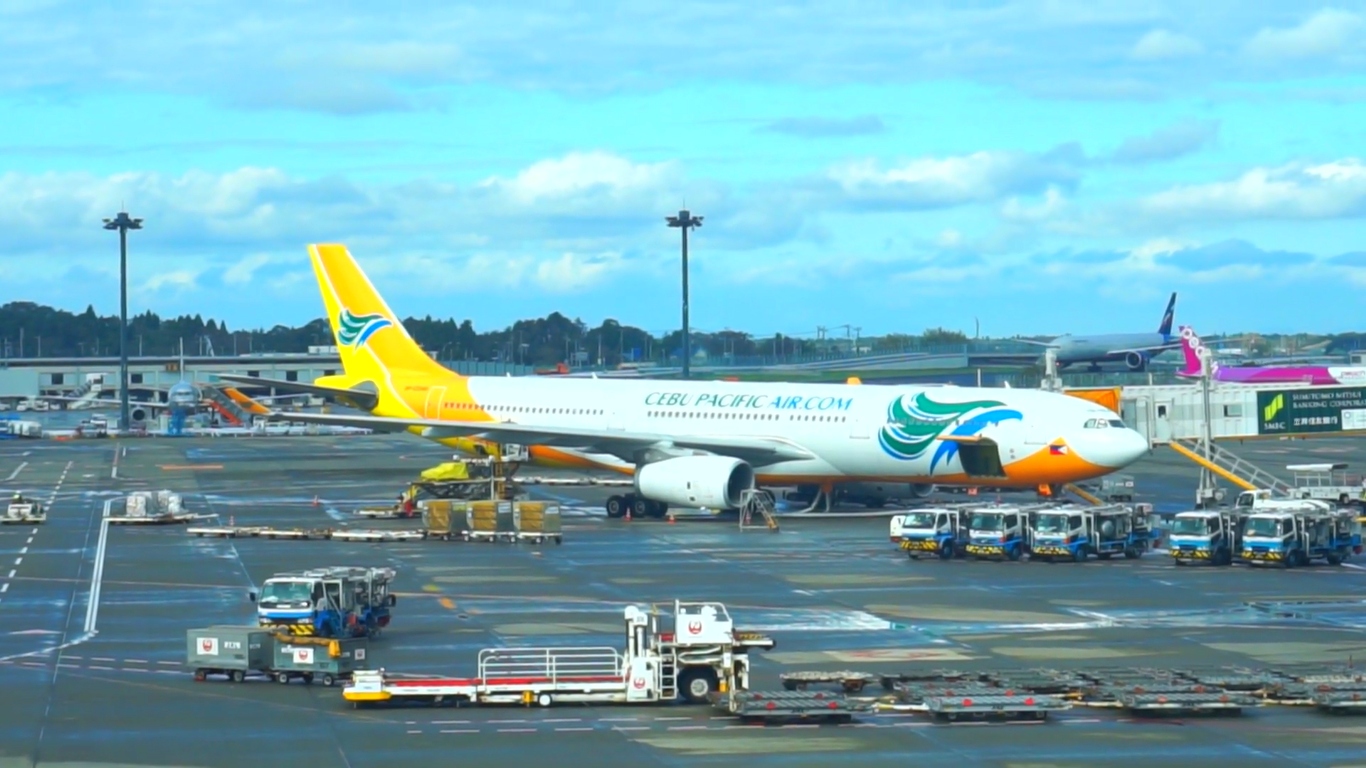 John and I scored two Seoul – Manila one-way tickets for only PHP 3,700. Korean Air, Philippine Airlines, AirAsia and Jetstar also fly nonstop between Manila and Seoul.
Connectivity
We purchased a 4G SIM card with 1 GB of data valid for 6 days via Klook for only PHP 500.00. The data is shared between 2 devices via mobile tethering and was primarily used outdoors for Google maps and updating our social media accounts.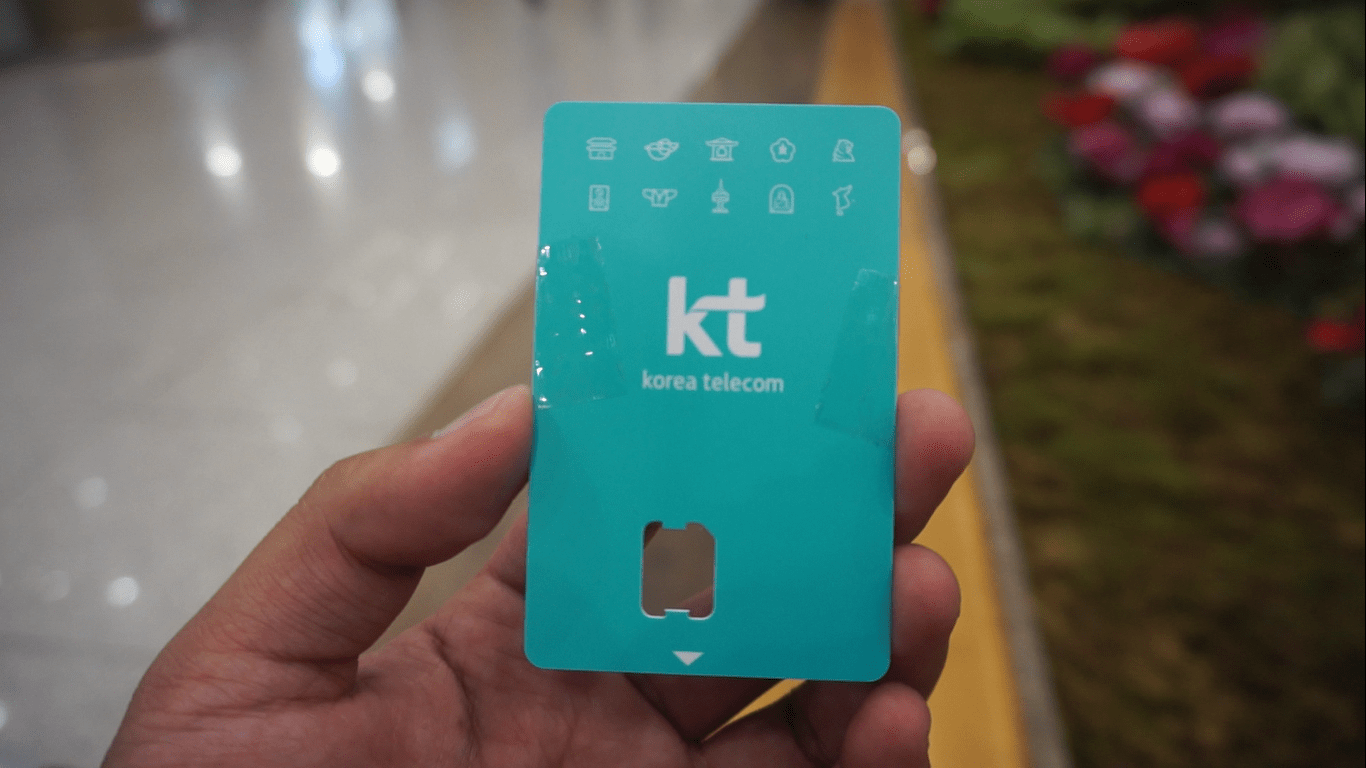 1 GB was more than enough for our 3 day stay in Seoul since we would connect to the hotel's wifi when indoors. Most public places in Seoul like parks, malls and train stations provide free wifi.
Get your Seoul 4G SIM Card via Klook right here!
Transportation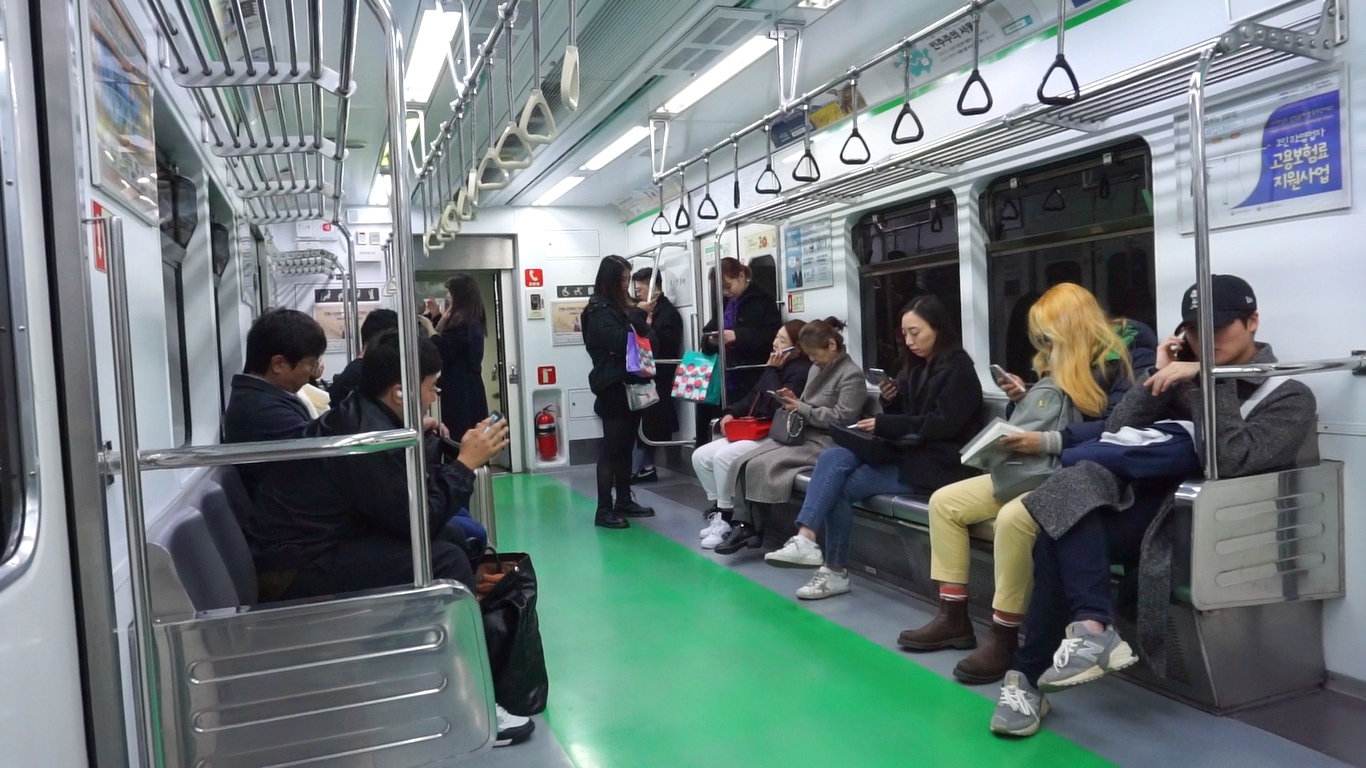 We went around the city by hopping in and out of the subway. Seoul's train system is fast, reliable, and super convenient as most of its stations are strategically placed within walking distance from places of interest. Purchasing a reloadable stored value card is always the way to go for ease of payment and seamless transfers.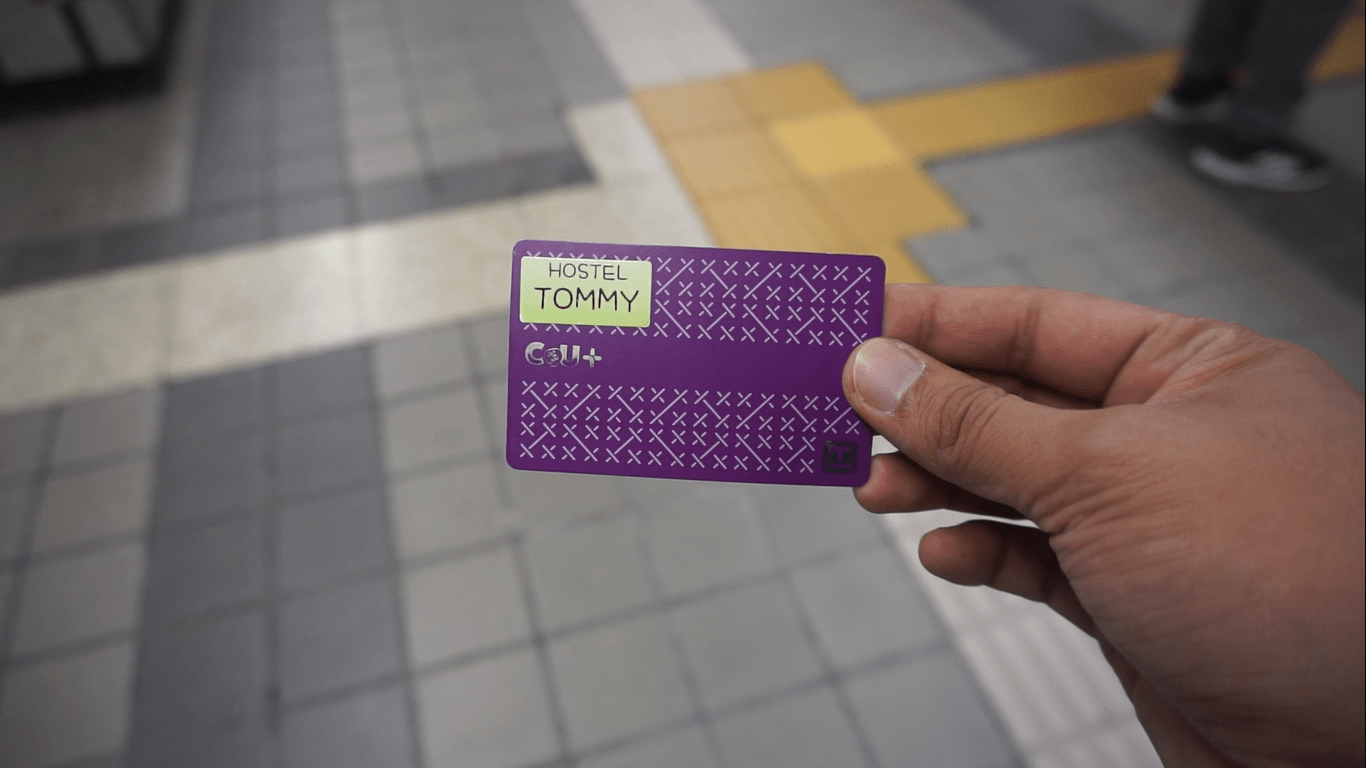 Seoul's version of it is the T-Money card which can be purchased for KRW 2,500. Top up can be done at ticket vending machines and convenience stores. Luckily, our accommodation (Hostel Tommy) let us borrow T-Money cards during our stay in exchange of a refundable deposit.
Get your T-Money Card via Klook right here!
Accommodation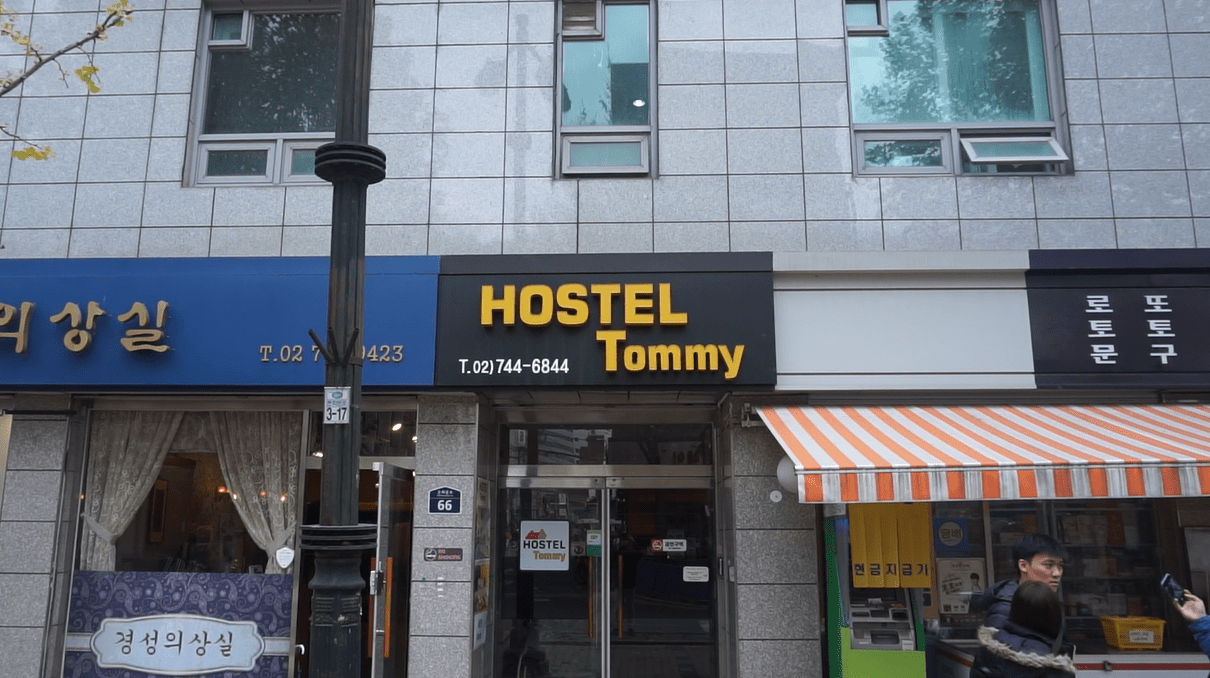 We booked a twin room at Hostel Tommy for only PHP 2,100.00 a night via Agoda. The room is equipped with cable television, wifi, hair dryer and a standard toilet and bathroom. Take advantage of the free, all-you-can-eat, make it yourself breakfast every morning that includes eggs, cereals, milk, breads, and spreads.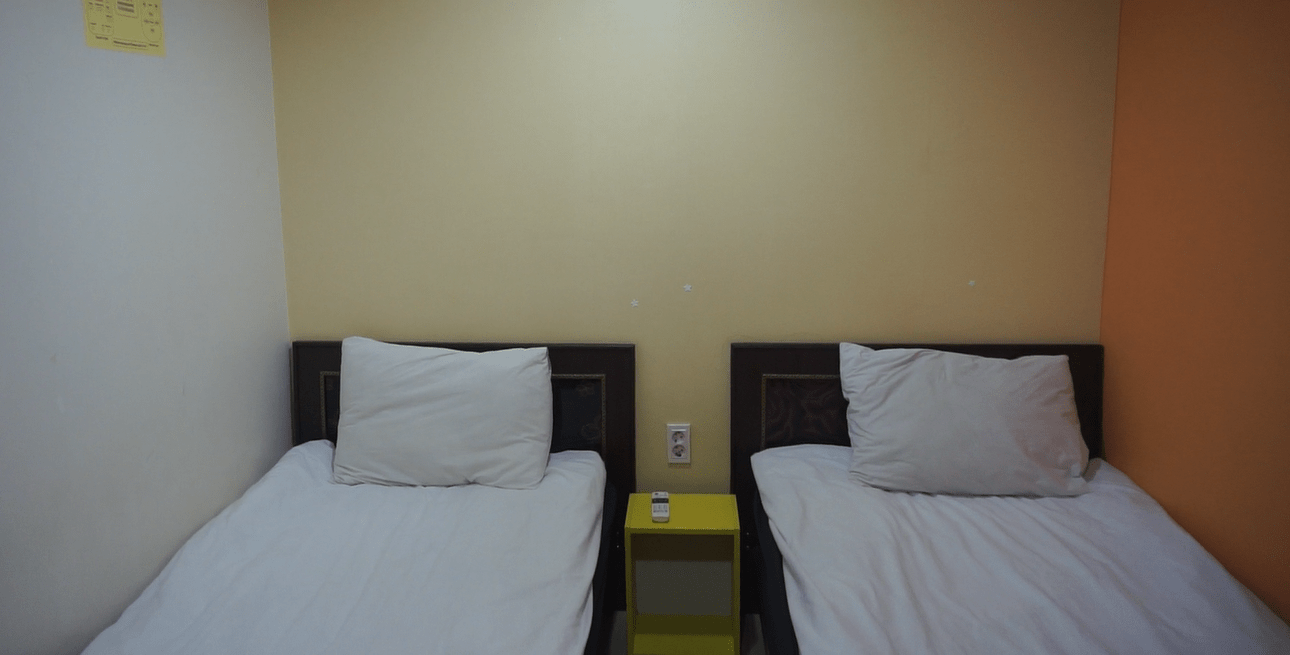 Hostel Tommy claims to be the Number 1 Hostel in Seoul not only because of their great location (400 m away from Jongno 3-ga Station) and well-maintained facilities but most of all, due to the staff's exceptional customer service. Their friendly staff is always ready to answer your questions, suggest places of interest and offer other services that you might need.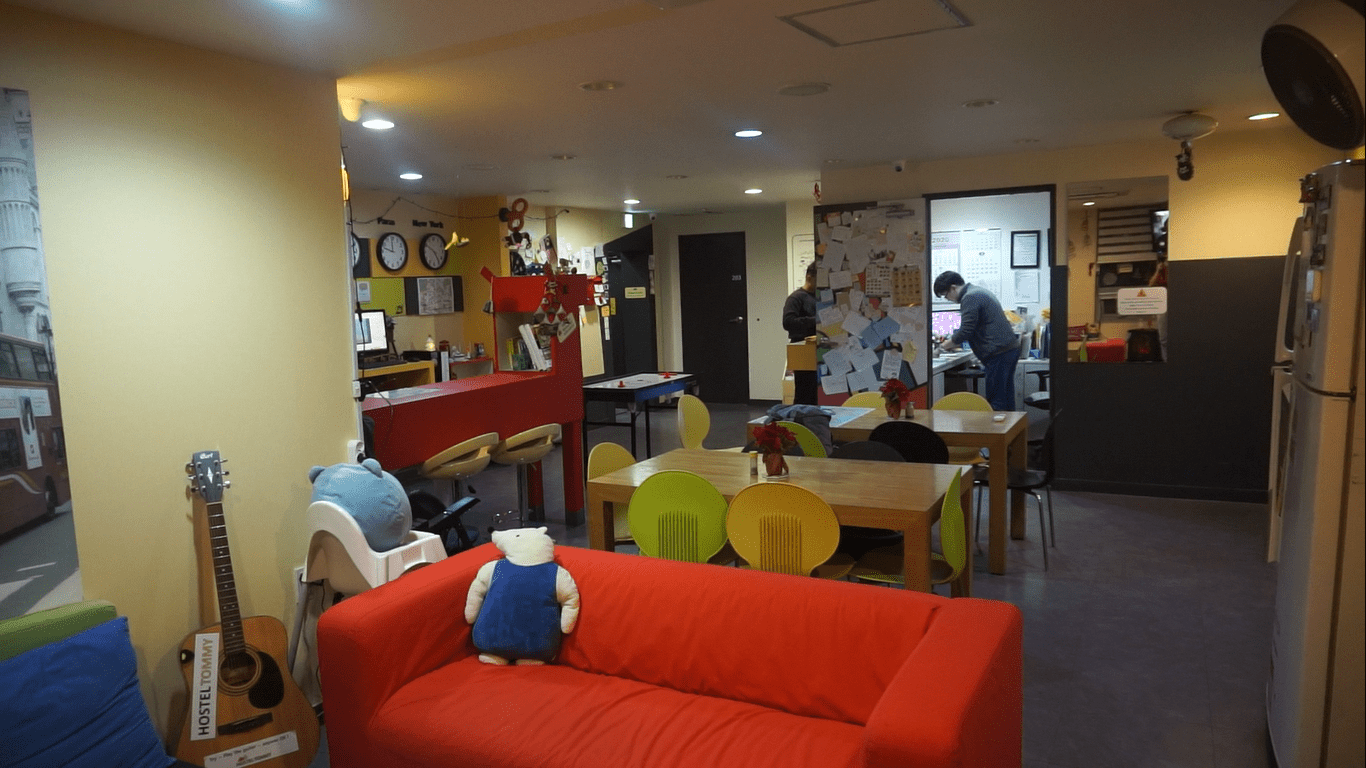 After touring Seoul all day, it's so nice to just hang out in the lobby and chat with the staff, Tommy (the owner) and fellow guests who generously shared some snacks and travel stories. This is our second time staying at Hostel Tommy and we highly recommend it.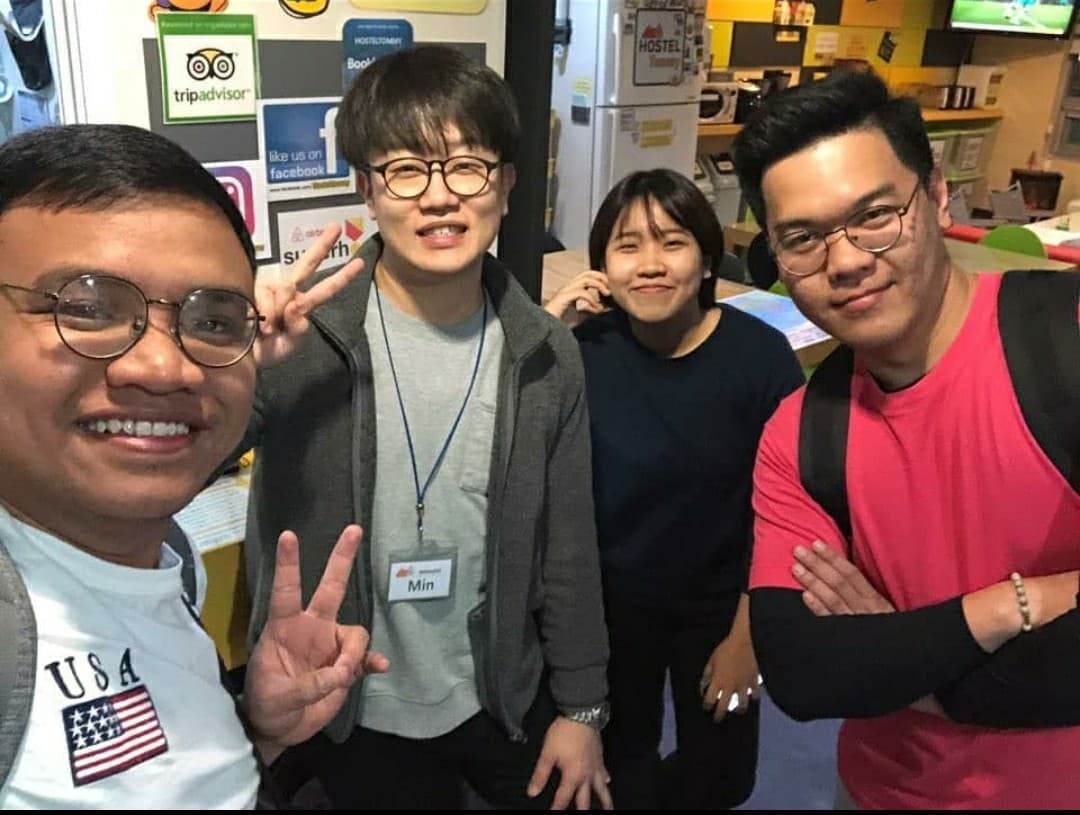 Reserve a room with Hostel Tommy via Agoda right here!
Itinerary
Day 1
Gyeongbokgung Palace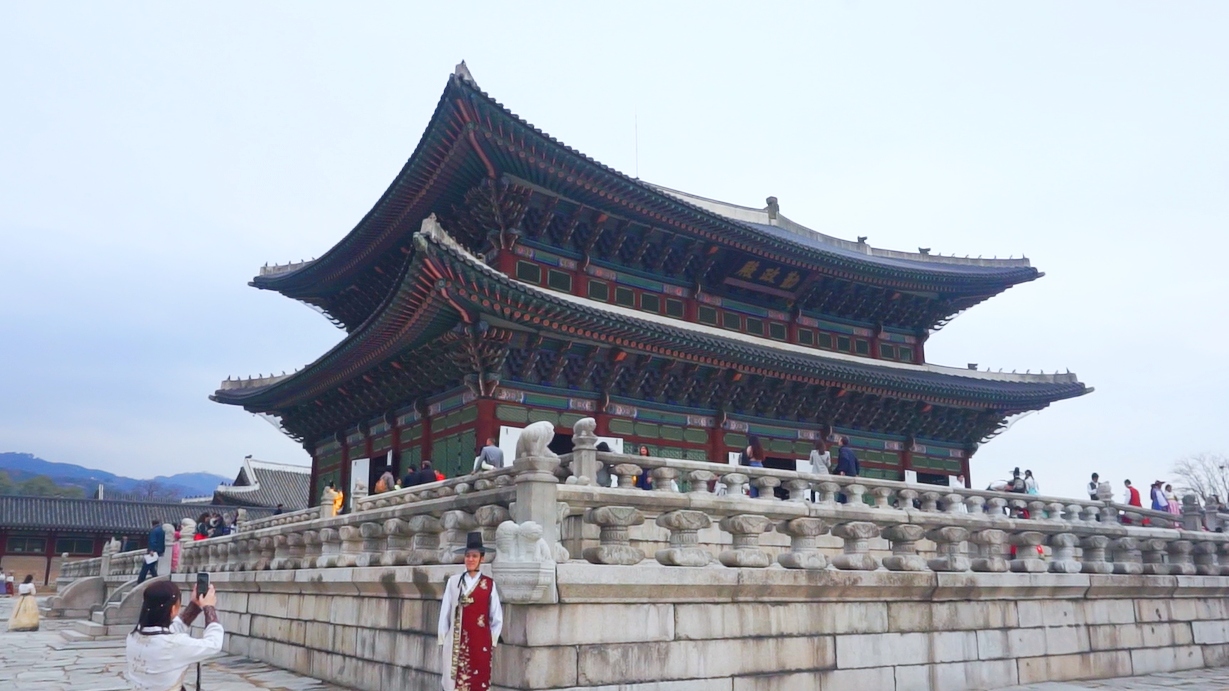 The first thing we did on our first full day is perhaps the most touristy activity a visitor can do in Seoul: Dress up in "Hanbok" and roam around Gyeongbokgung Palace. John and I have done this before, but we did it again to show support for the couple.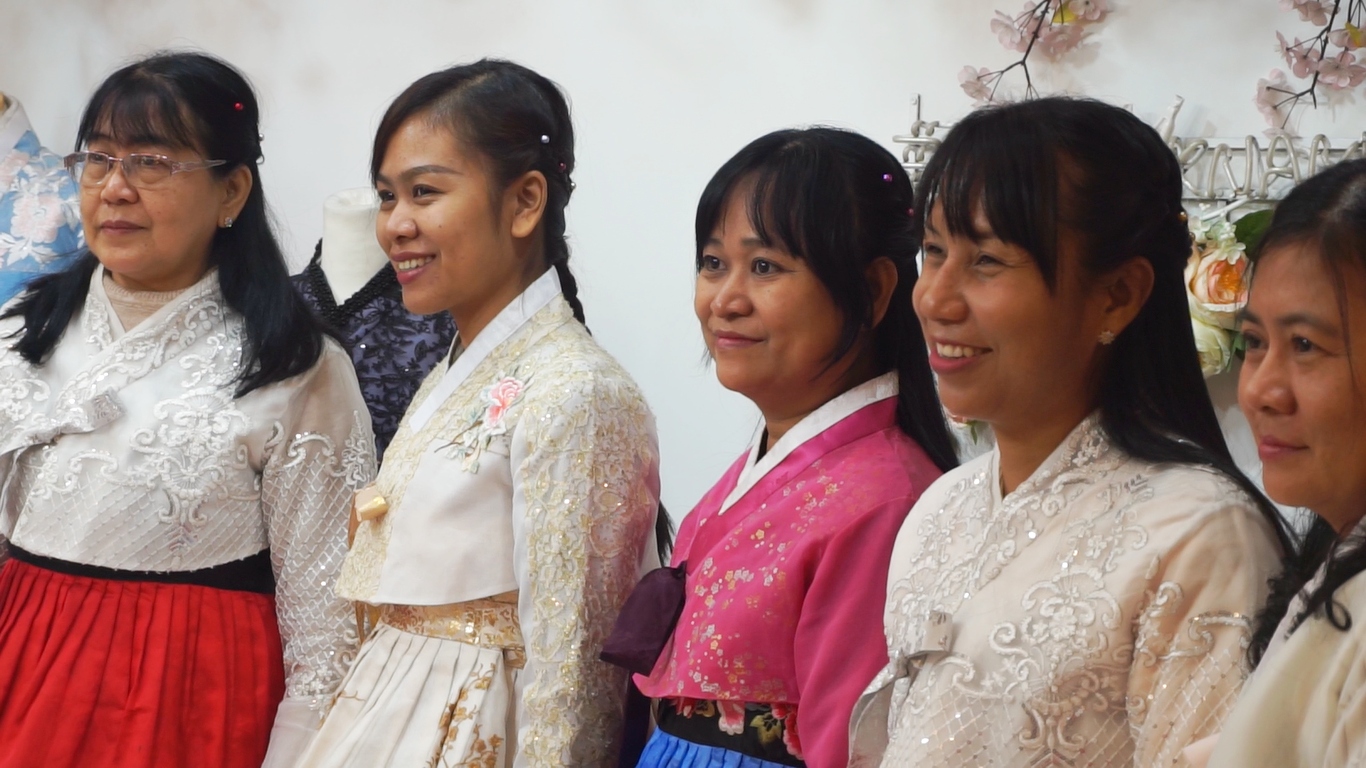 To get to the palace, we rode the subway and got off at Anguk Station in Line 3. We dropped by Hanboknam where we rented our Hanboks for only PHP 740.00 each (4 hours) via Klook.
Rent a Hanbok via Klook right here!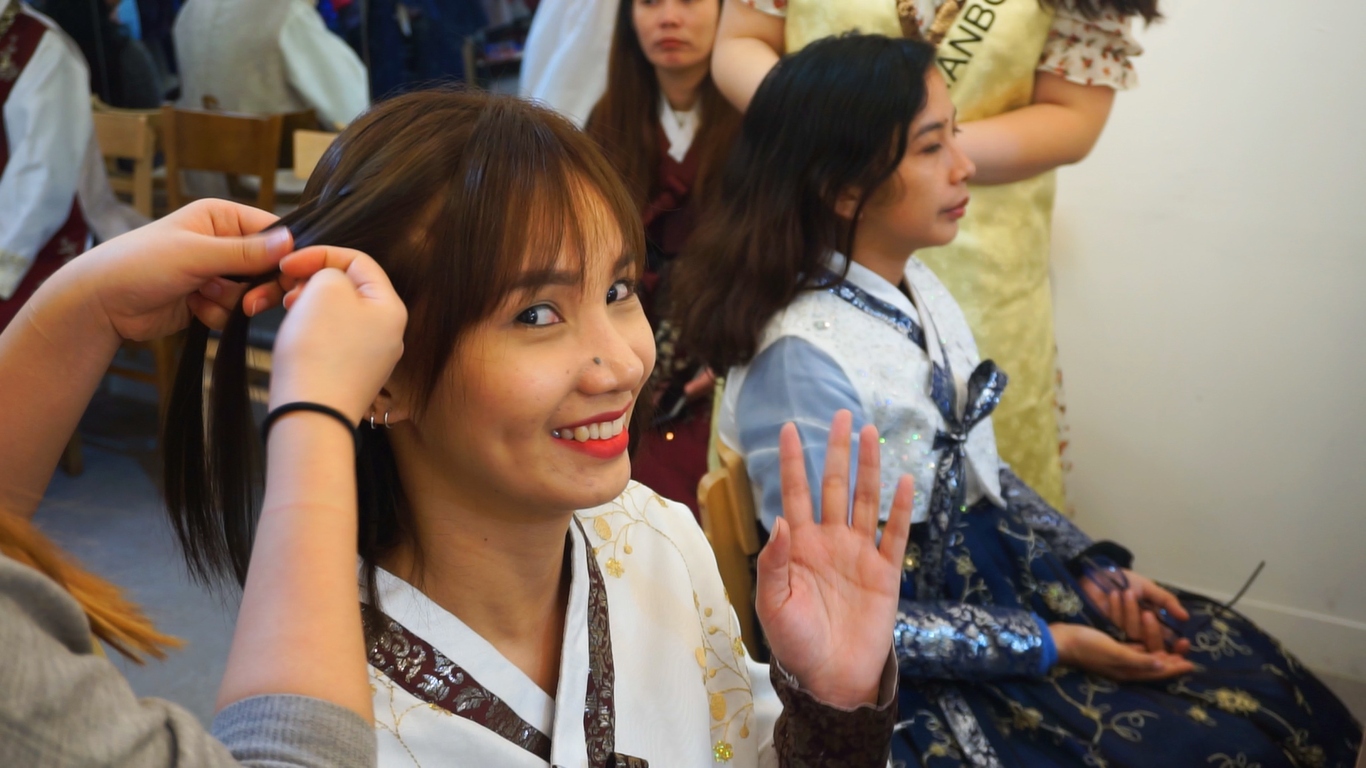 A Hanbok is Korea's traditional clothing worn during special occasions such as festivals and ceremonies. The men's hanbok was easy to put on and very comfortable. The shop didn't have a lot of styles to choose from when it comes to the men's, but the women's section was stocked with extravagant patterns and colors. Vina looked pretty in her Maroon dress with make-up and accessories courtesy of the boutique.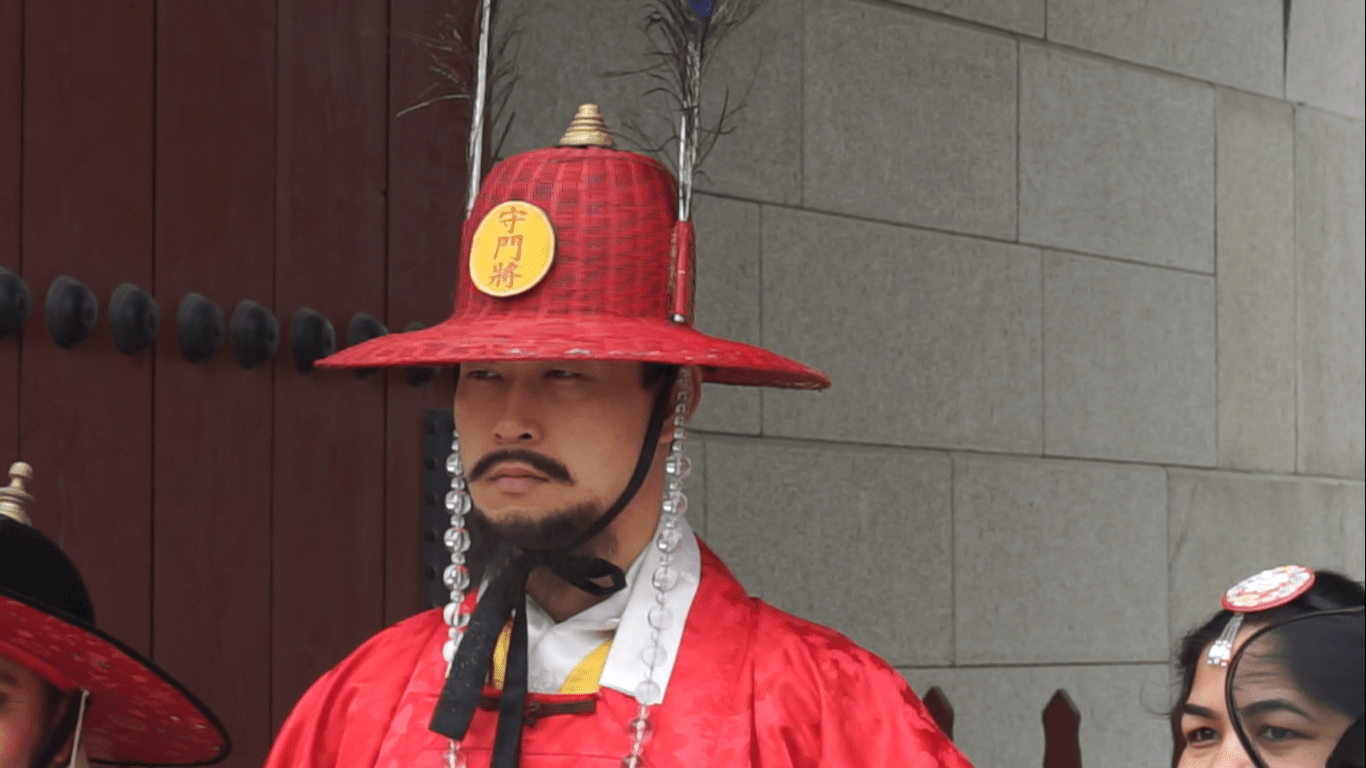 Gyeongbokgung Palace was built in 1935 and served as the main palace of the Joseon Dynasty. It is the largest and considered as the most beautiful among the 5 palaces found in Seoul.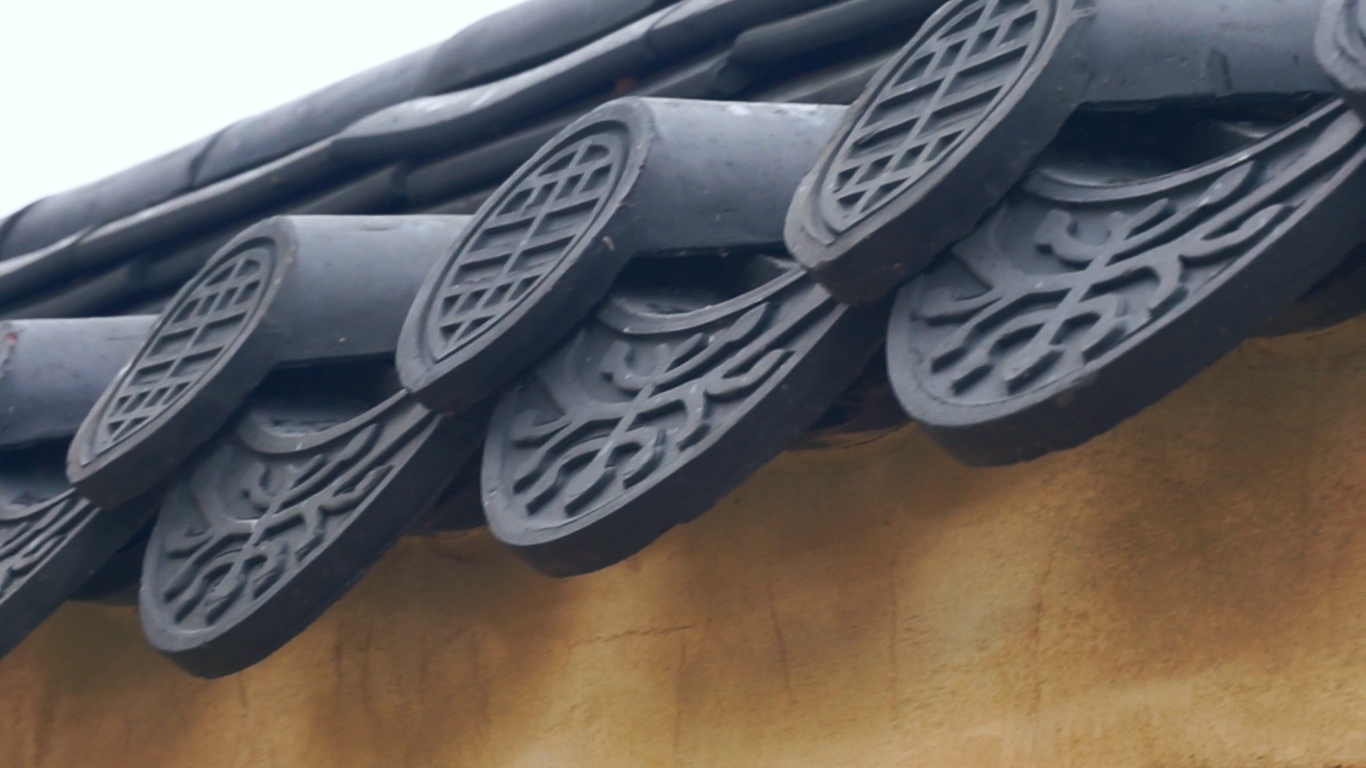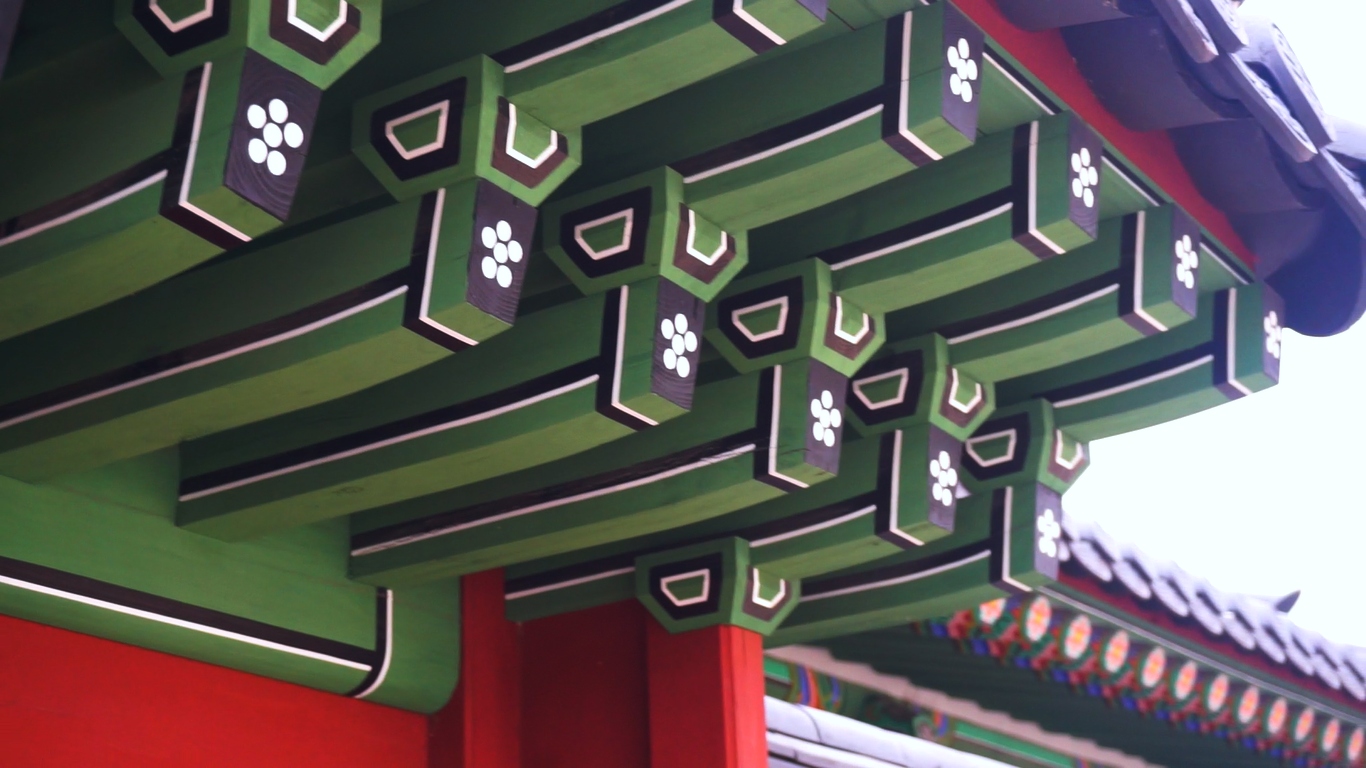 The complex was filled with interesting structures such as gates, walls, pavilions, and halls highlighting the intricate details and design of traditional Korean architecture.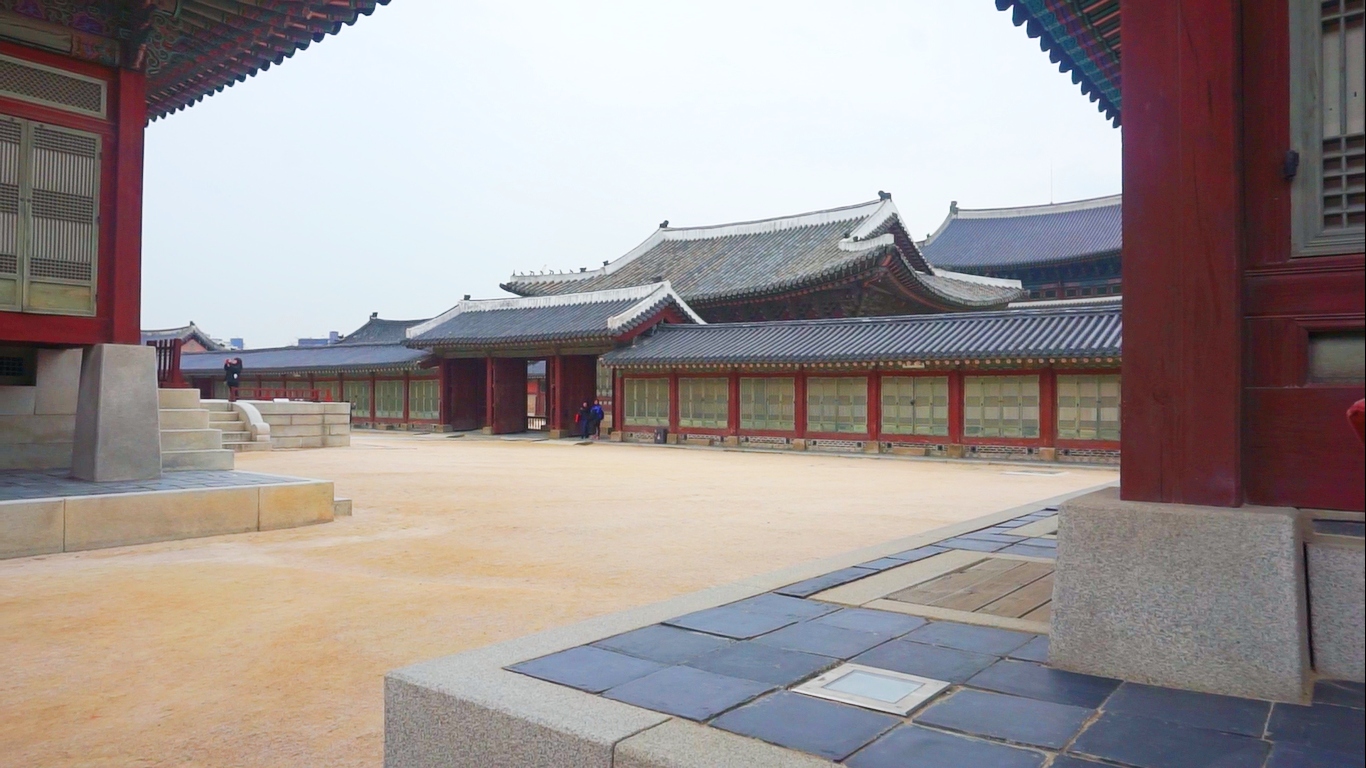 We did not have a hard time finding a perfect back drop for our Instagram photos. The gorgeous setting and traditional costumes helped Jan and Vina bring out the models within them and posed effortlessly for pictures.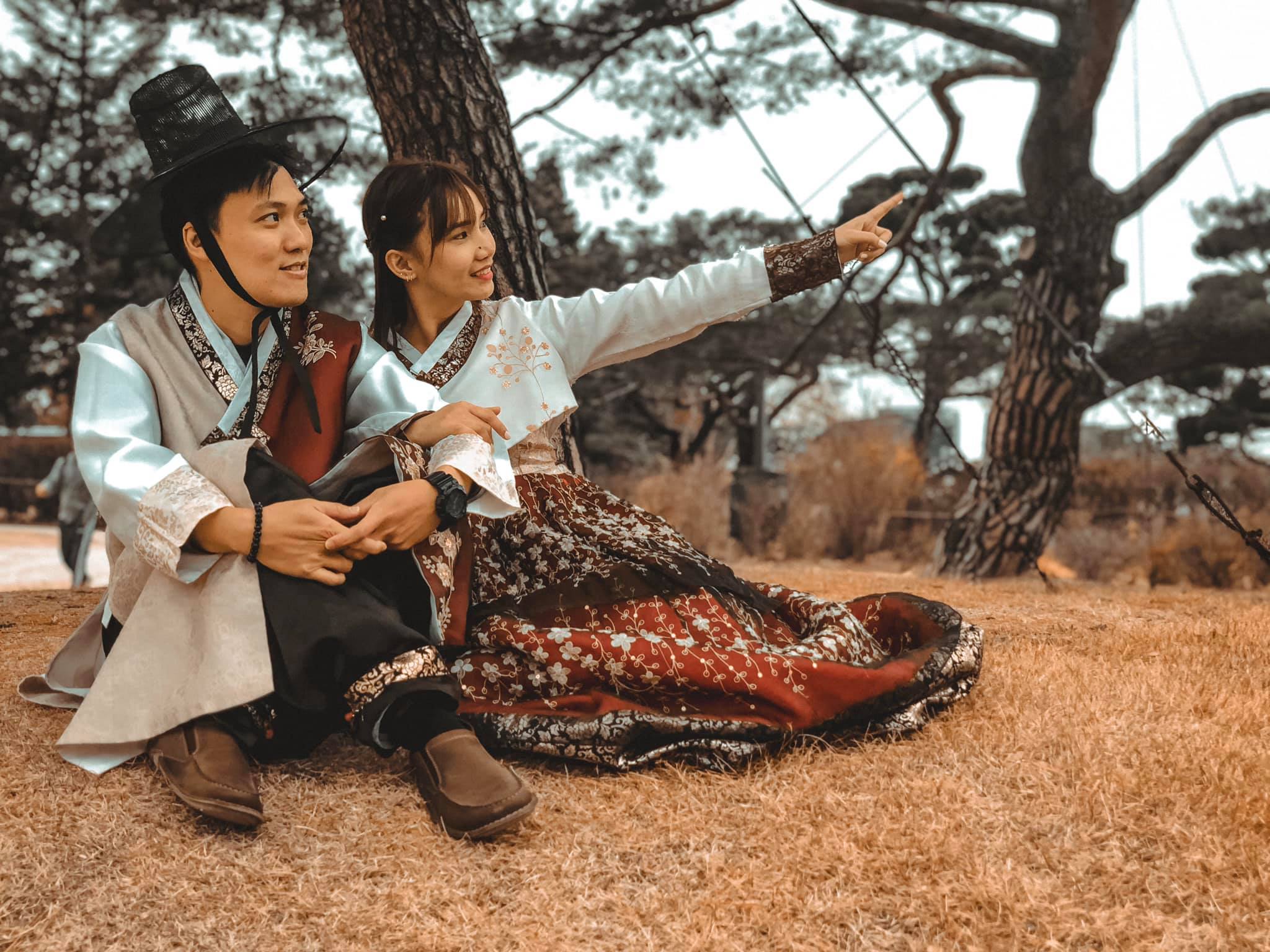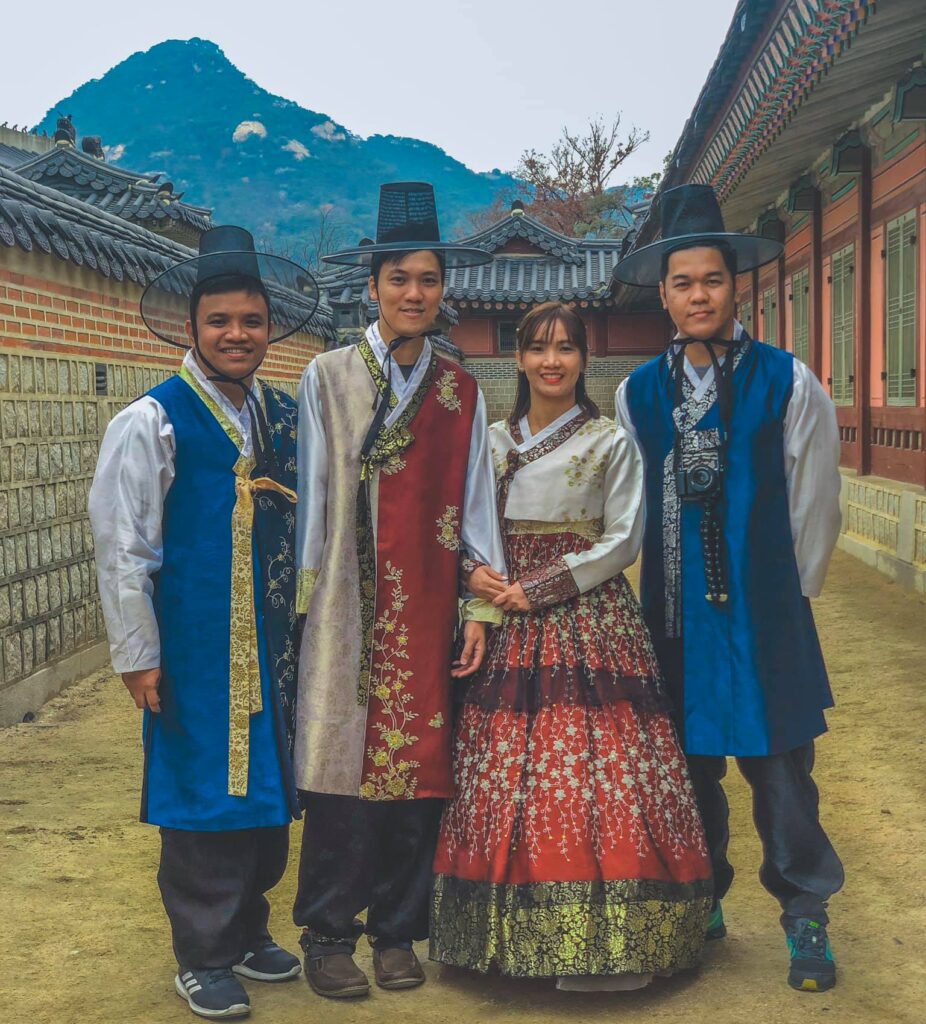 The place reminded me of the K-Drama, "Jewel in the Palace" as its story was also set during the Joseon dynasty with lots of scenes shot in a similar palace. The show gained huge popularity in Philippine primetime TV back in 2006.
Book a guided tour of Gyeongbokgung Palace via Klook right here!
Bukchon Hanok Village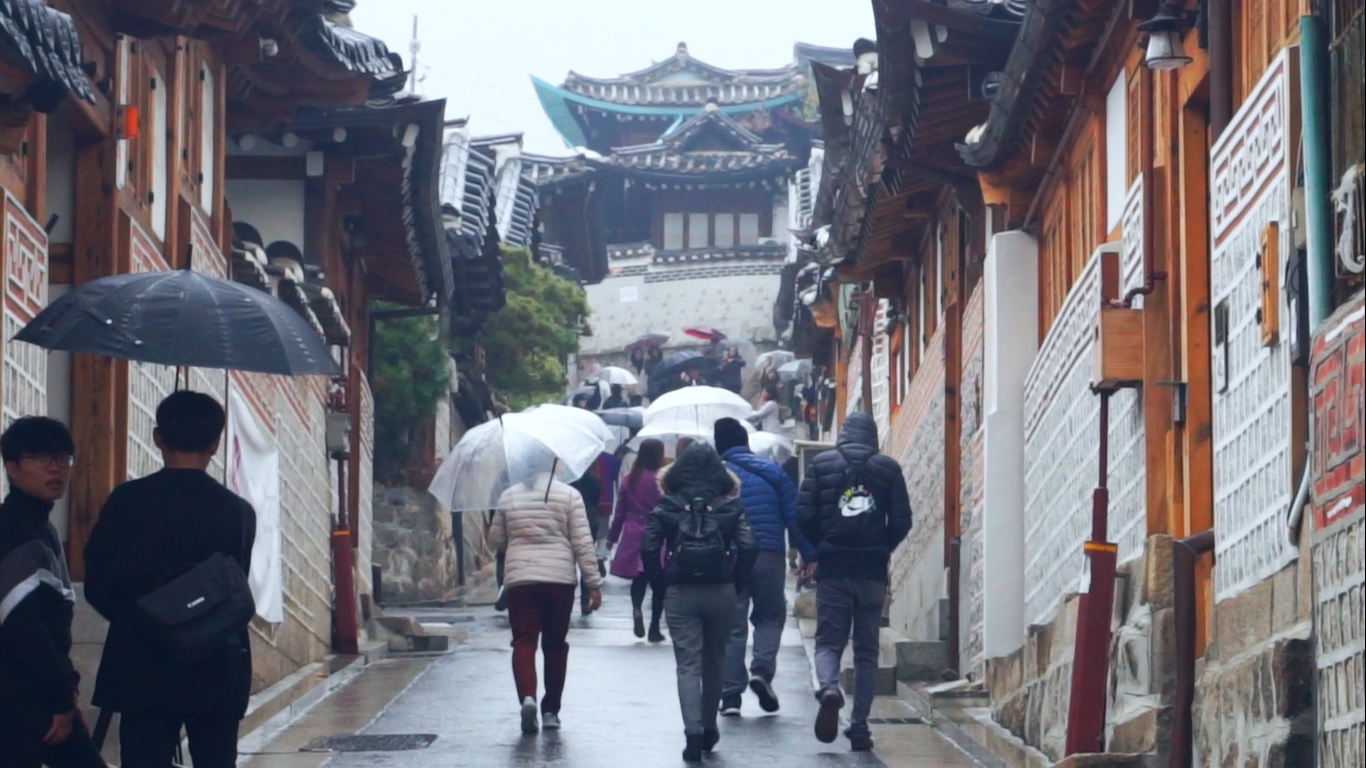 Bukchon Hanok Village is another area in the city that highlights Korean architecture. This uphill alley is lined with numerous traditional houses called "Hanok". The detail and craftsmanship can be seen up close in the walls, gates, and roofs.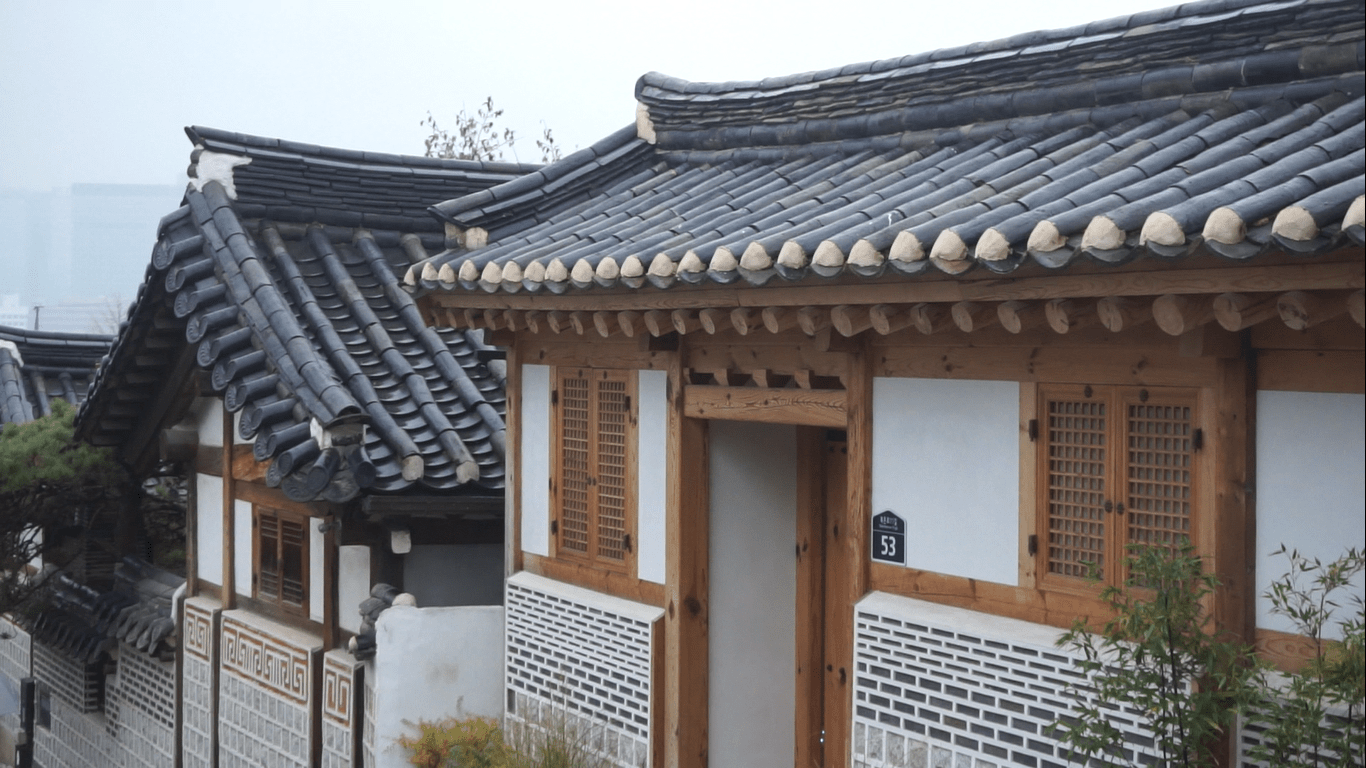 Many of these houses function as cultural centers, inns, restaurants and cafes allowing tourists to learn and experience Korean culture.
You must be very quiet though when roaming around as the village remains to be a residential area. Bukchon Hanok Village is just walking distance from Gyeongbokgung Palace, but we decided to take the bus as it was drizzling that afternoon.
Starfield Library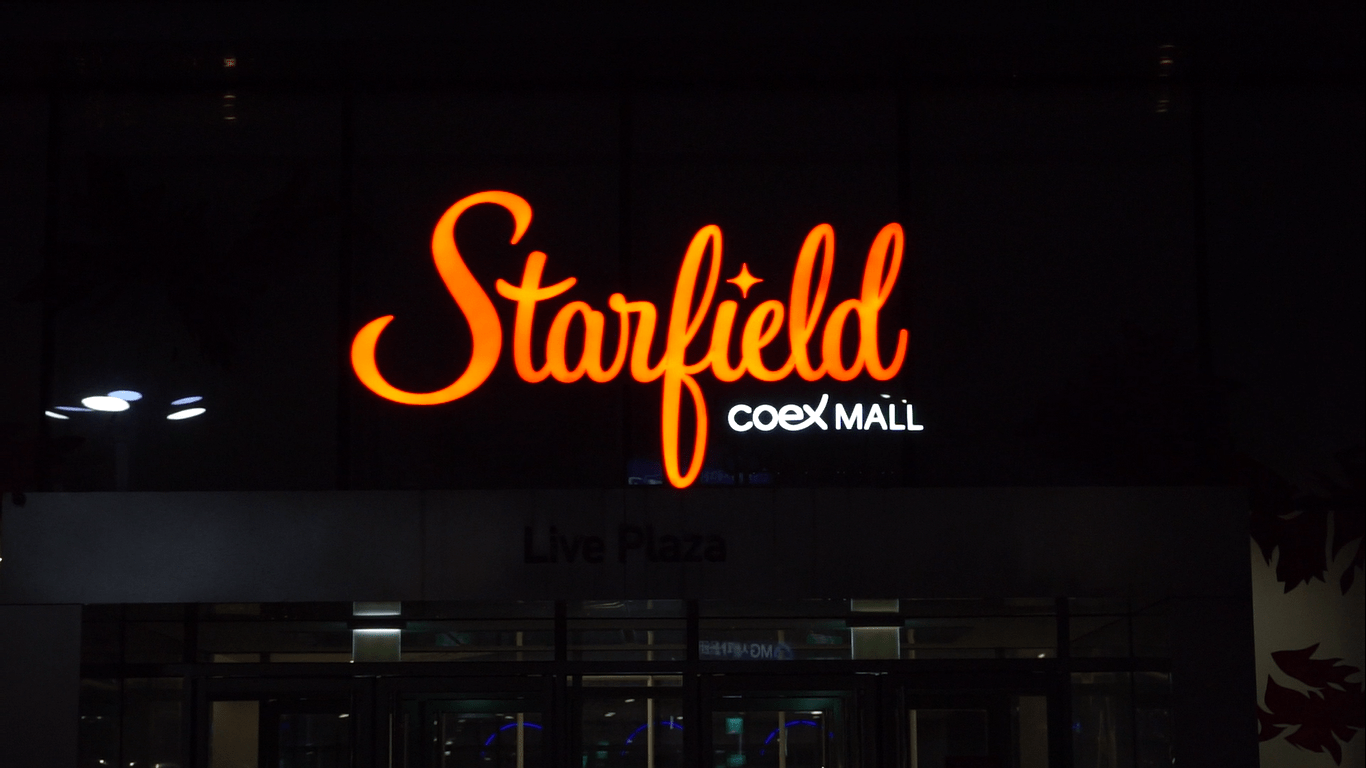 Our next stop was supposed to be Samcheong-Dong Stone Wall, also around Anguk, one of the shooting locations of the K-Drama "Goblin" which Vinna is a big fan of. After an hour of going around in circles in the rain, we decided to do it on another day as we were losing daylight.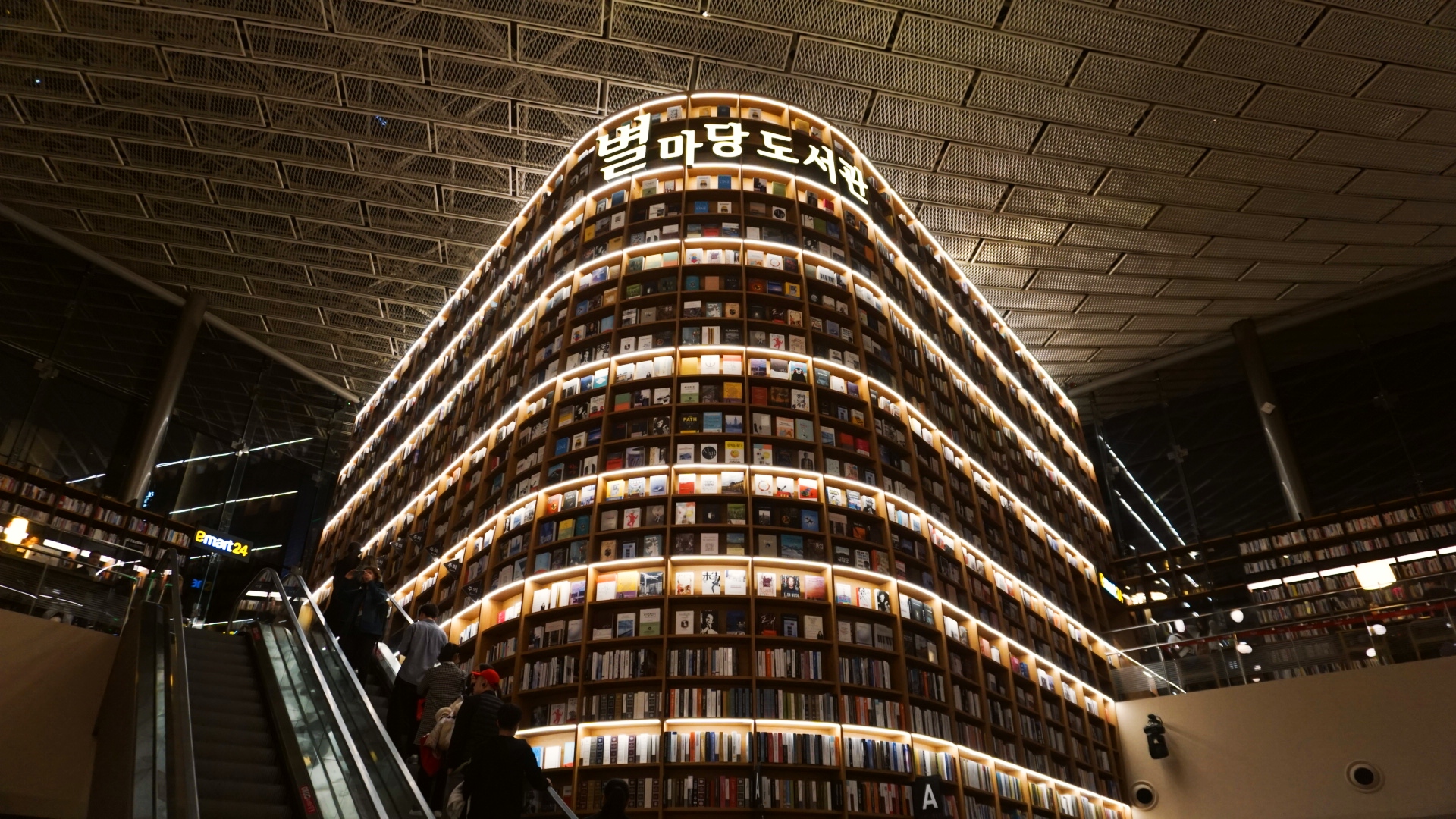 We hopped on the bus to get to Starfield Library, an open public space conveniently located inside the COEX Mall. After shopping, people can sit down, relax and read through over 50,000 books and magazines.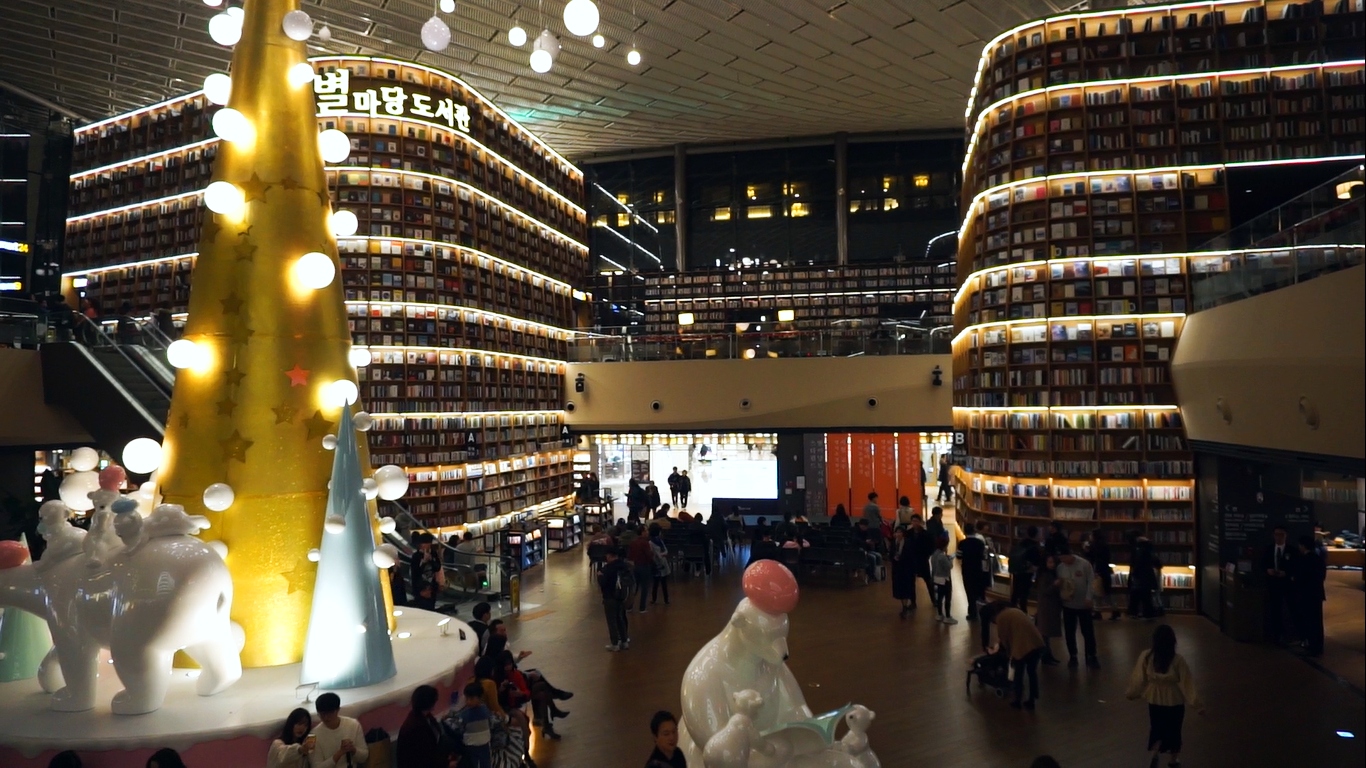 Most of the books are written in Korean but there are also some international titles in the mix.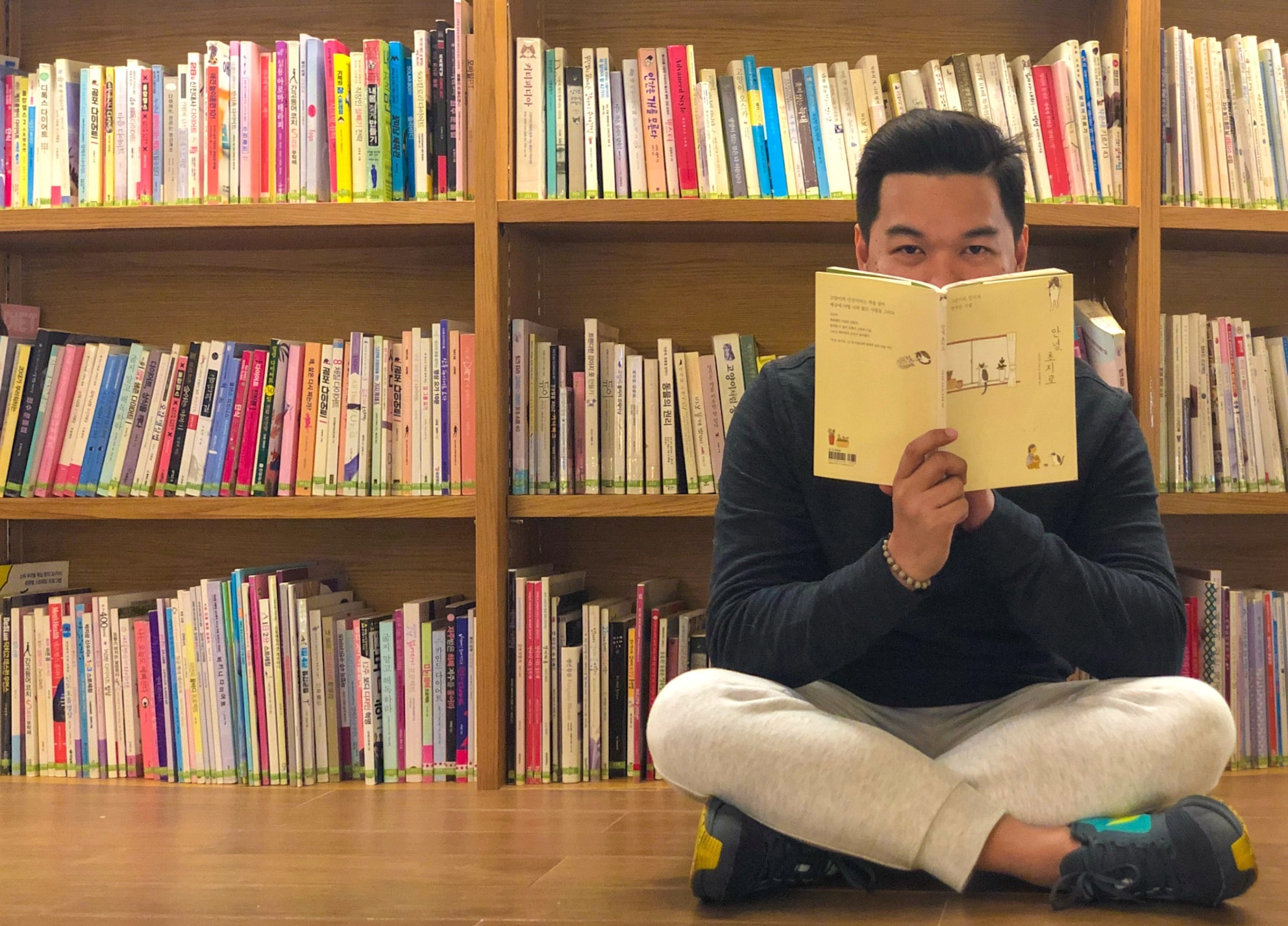 Tourists come here to take selfies and I must admit, I am one of them. I am not into reading books. The natural light beaming through the glass windows in the day and the glowing neon lights in their 13m-tall bookshelves at night make Starfield the hottest Instagram spot in Seoul.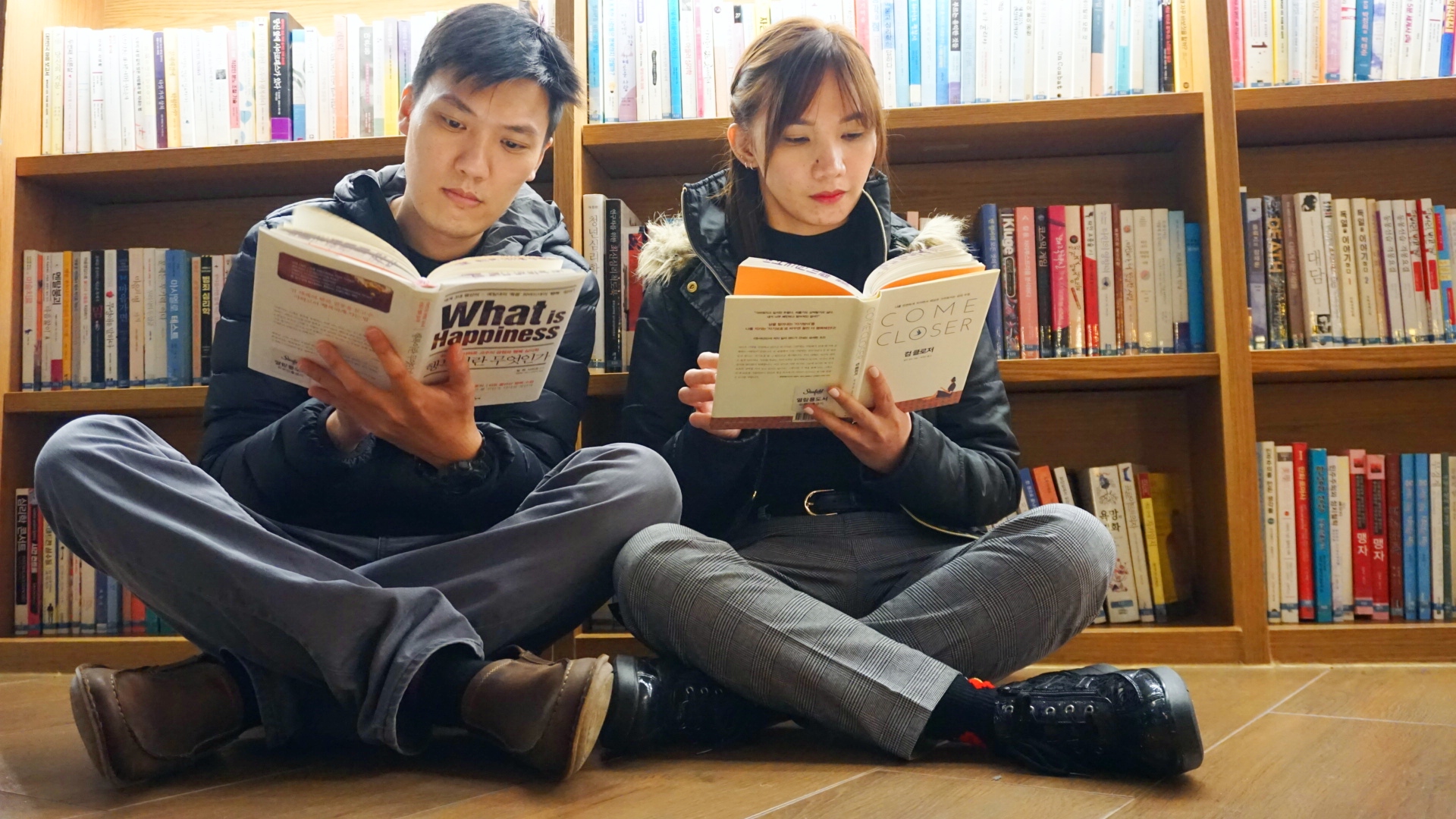 To get here, you can also take Subway Line 2 and alight at Samseong Station, Exit 6.
House of BTS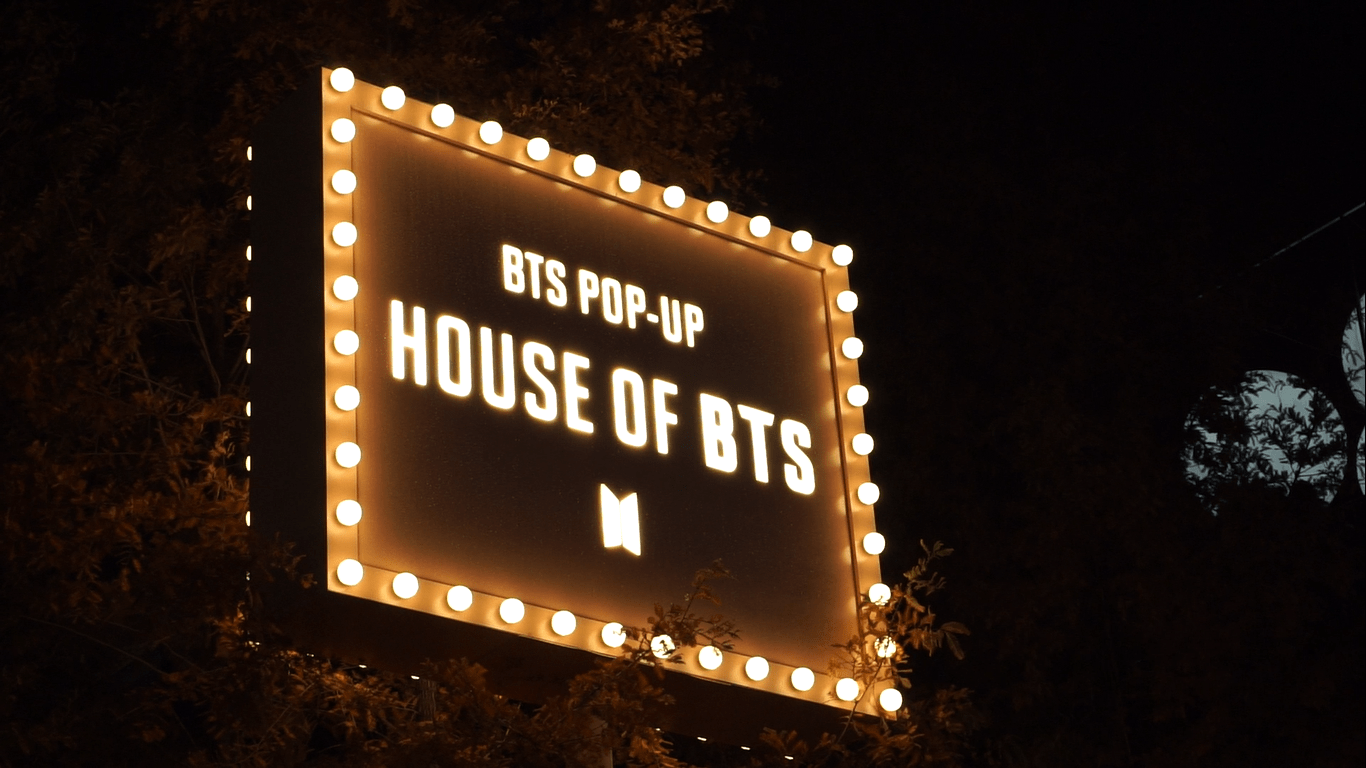 Korea's tourism industry continues to thrive, thanks to The Korean Wave that has taken over the world through the popularity of K-Pop. In recent years, K-Pop has been synonymous with BTS, Korea's best-selling boyband of all-time, breaking chart records left and right, thanks to their massive international fanbase.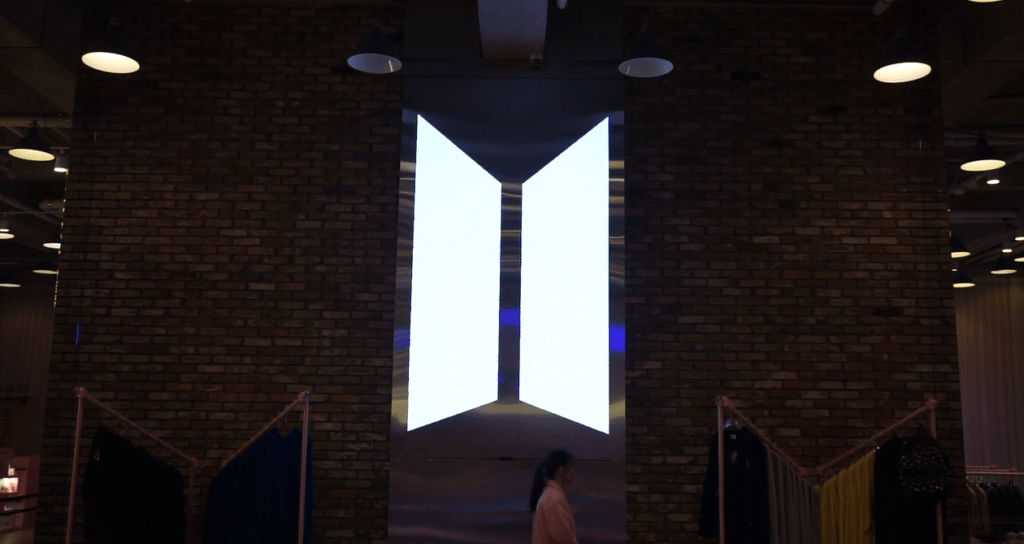 We were so lucky to be in city during the run of House of BTS Pop Up Store from October 18 to January 5, 2020. Fans from across the globe flock here to "enjoy BTS contents in a variety of forms".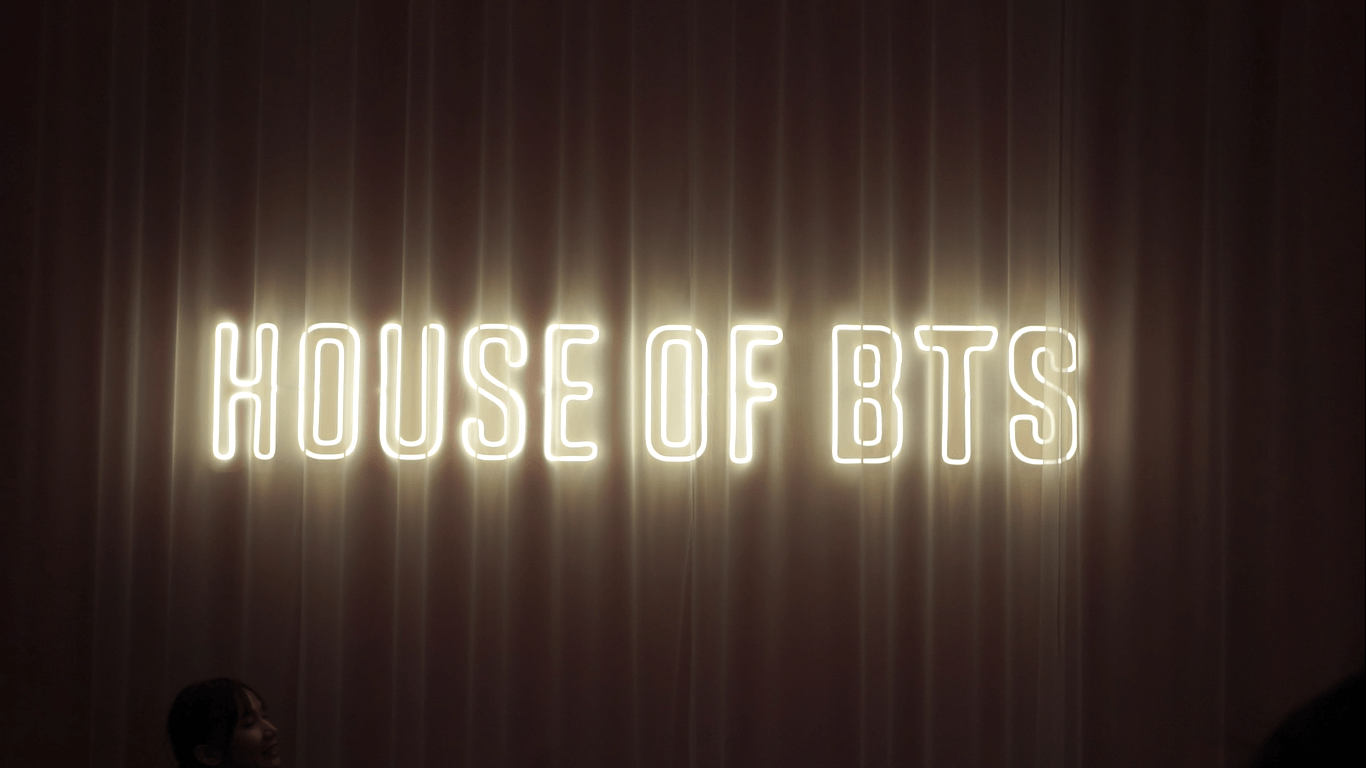 The basement showroom features hundreds of BTS merchandise ranging from stationery, novelty items to apparel and everything in between.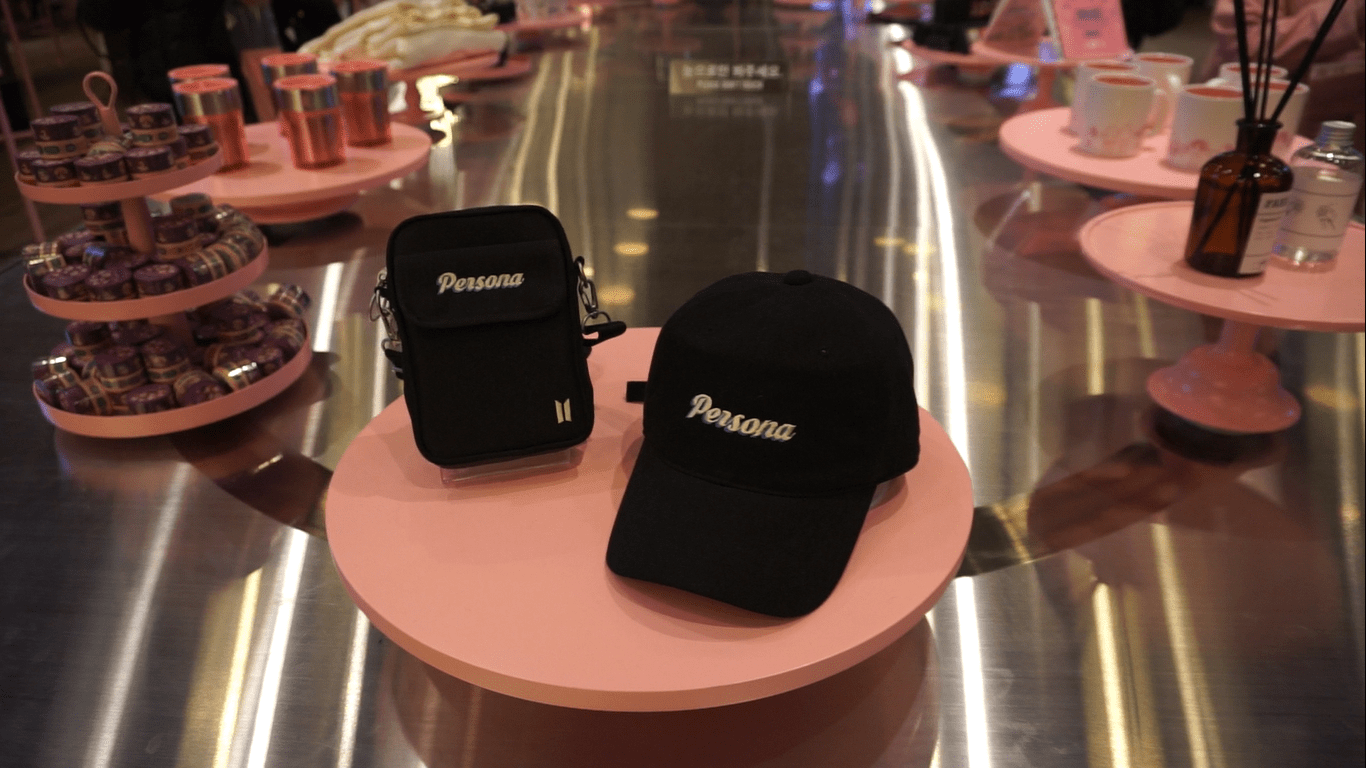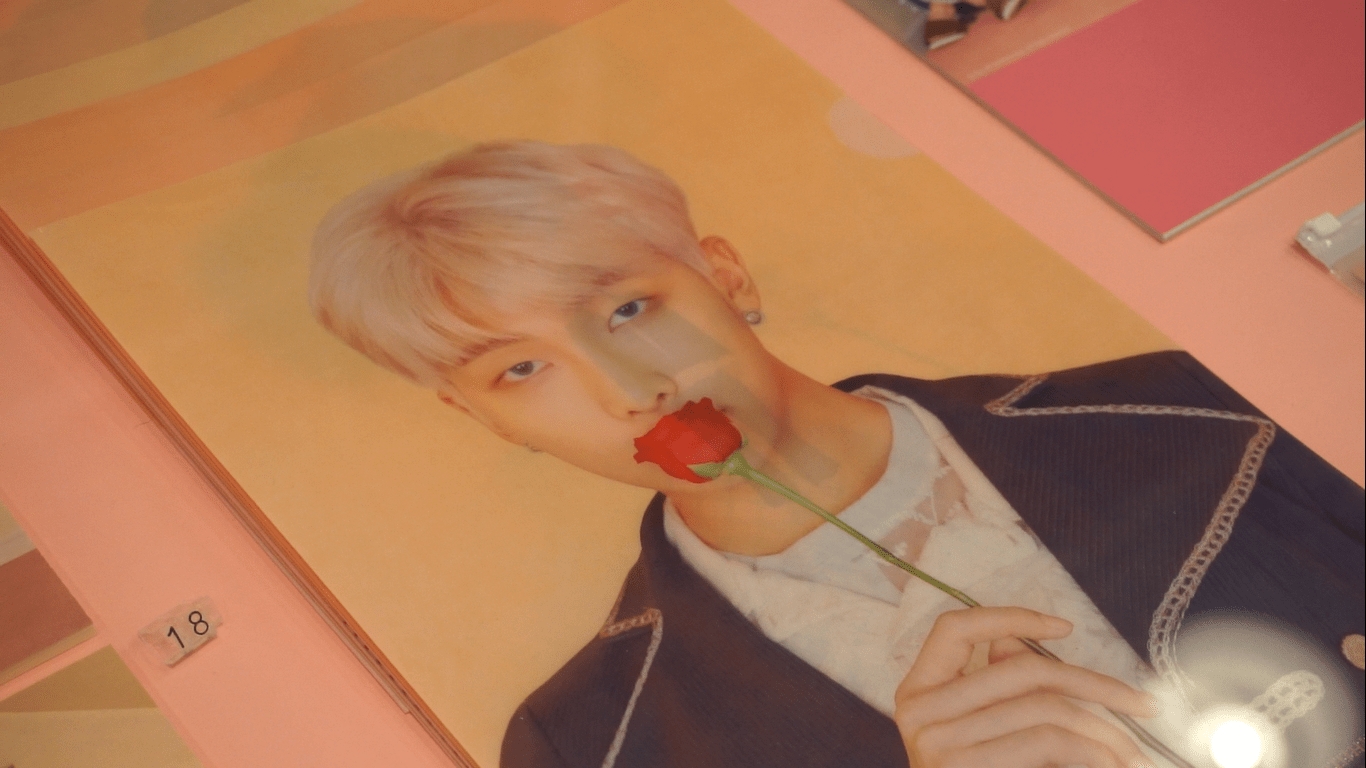 Some of their iconic music video sets were recreated in the upper floors along with life-sized standees and mascots that fans can take pictures with.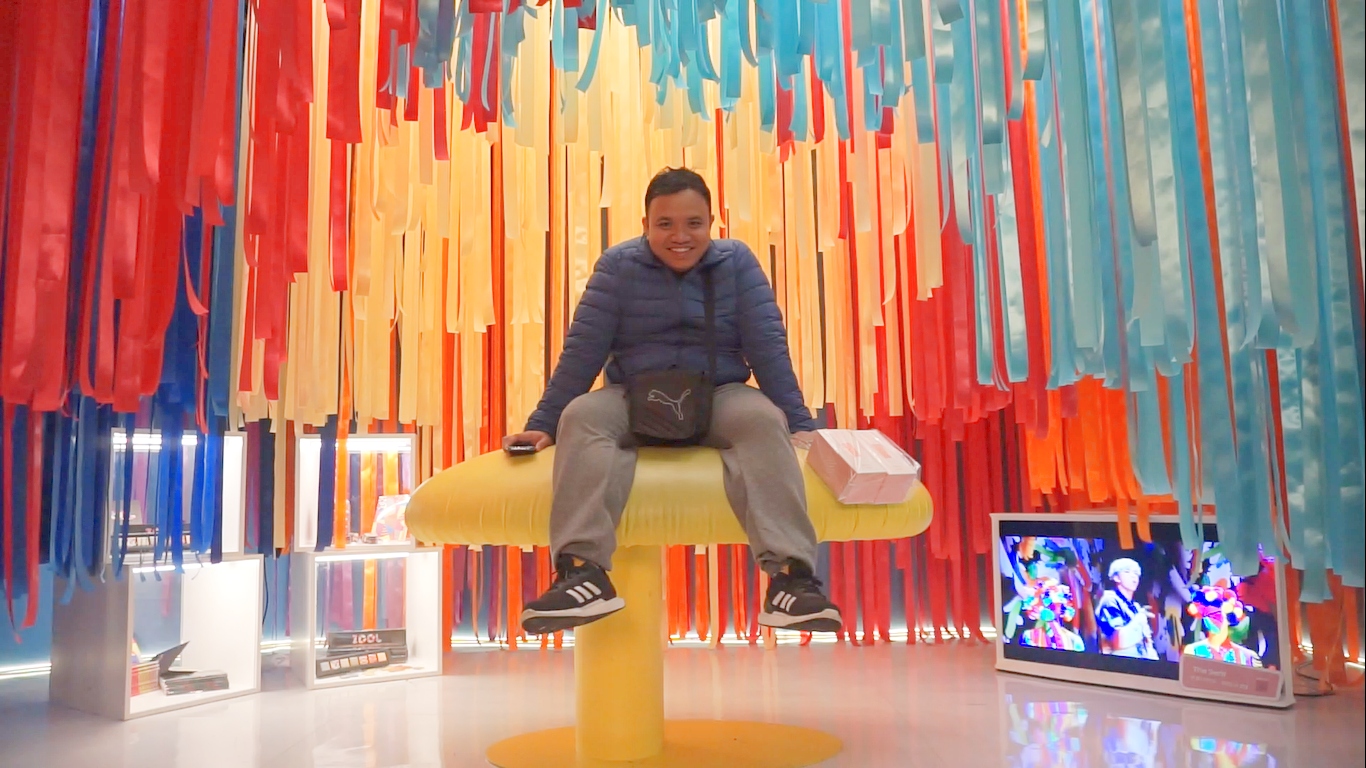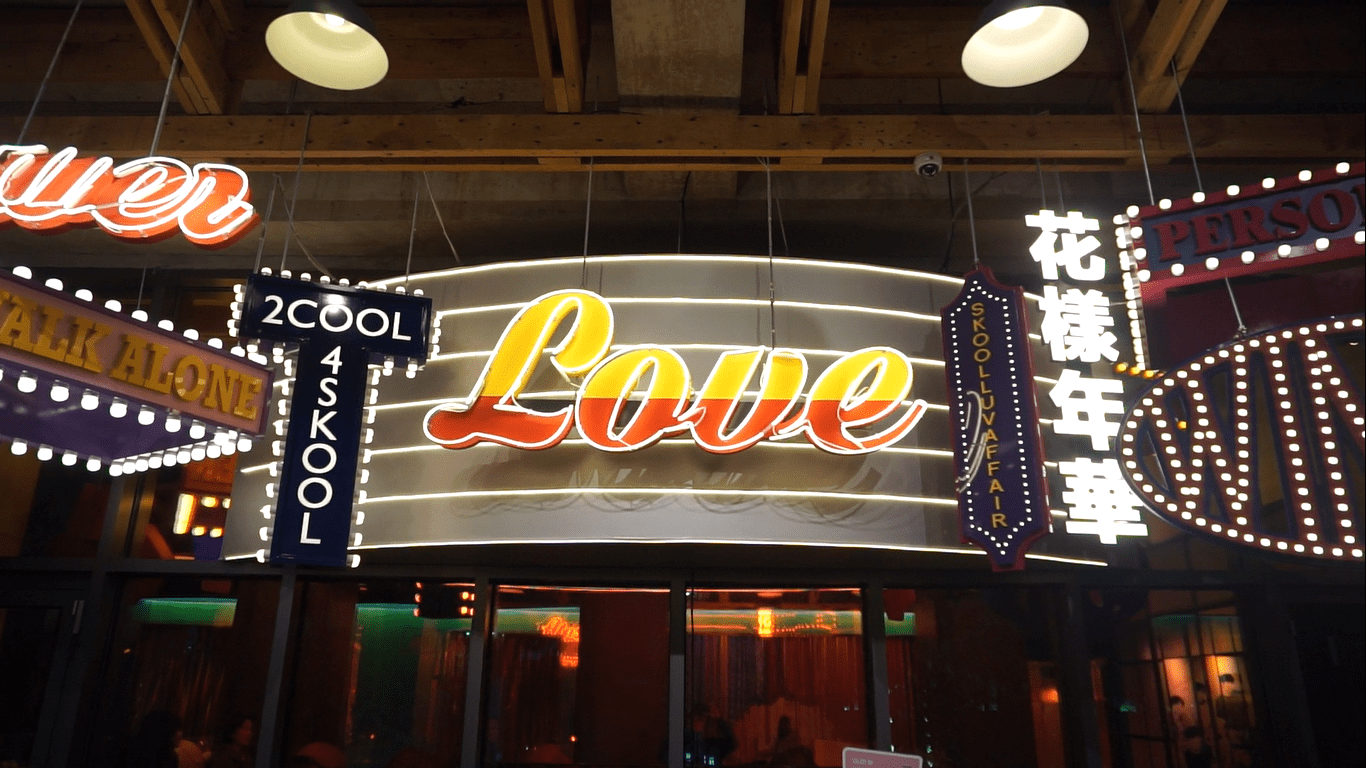 A die-hard BTS ARMY herself, Vina was like a kid in a candy store, overwhelmed with all the BTS goodness around her causing intense feelings of "Euphoria".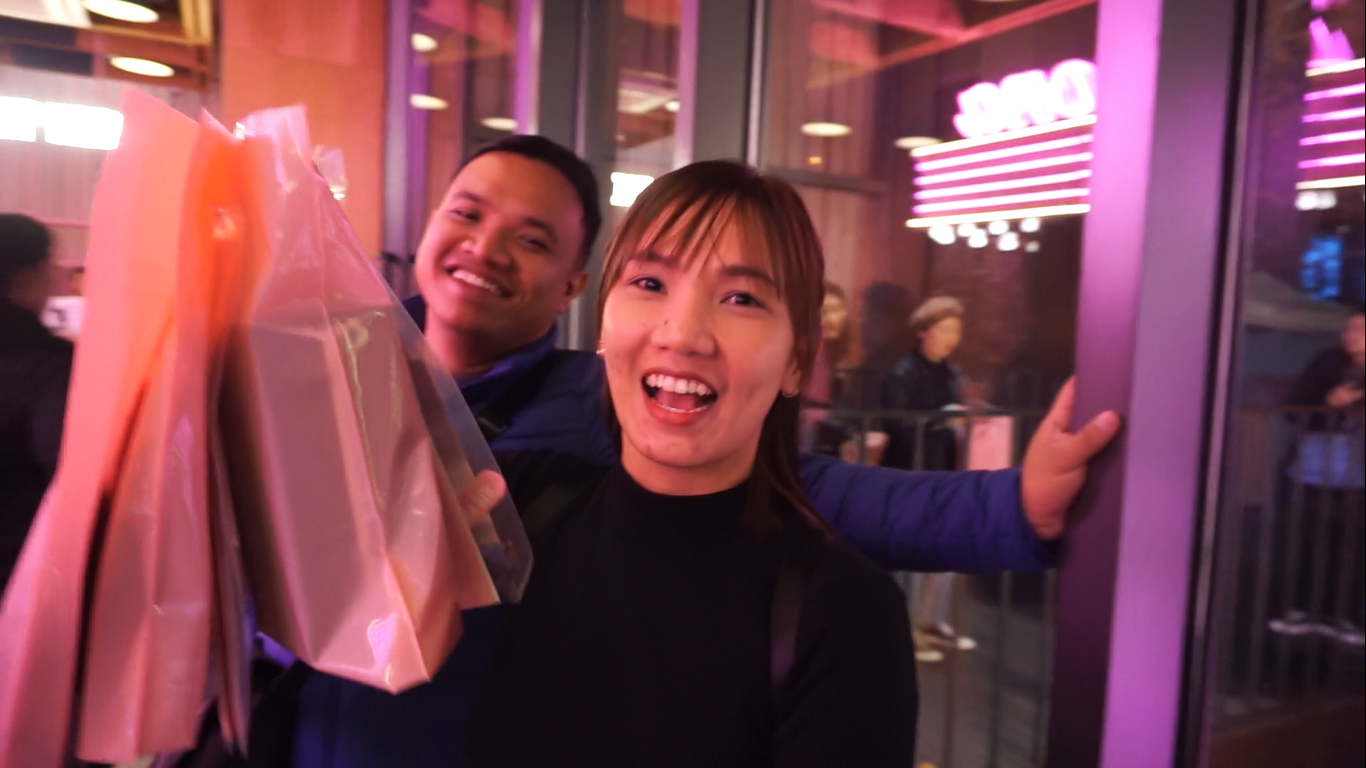 Day 2
Nami Island
Nami Island is famous for its romantic tree lanes, riverside walks and other natural attractions. Its name was derived from General Nami who led victory against rebels during the Joseon dynasty and whose grave can also be found in the island.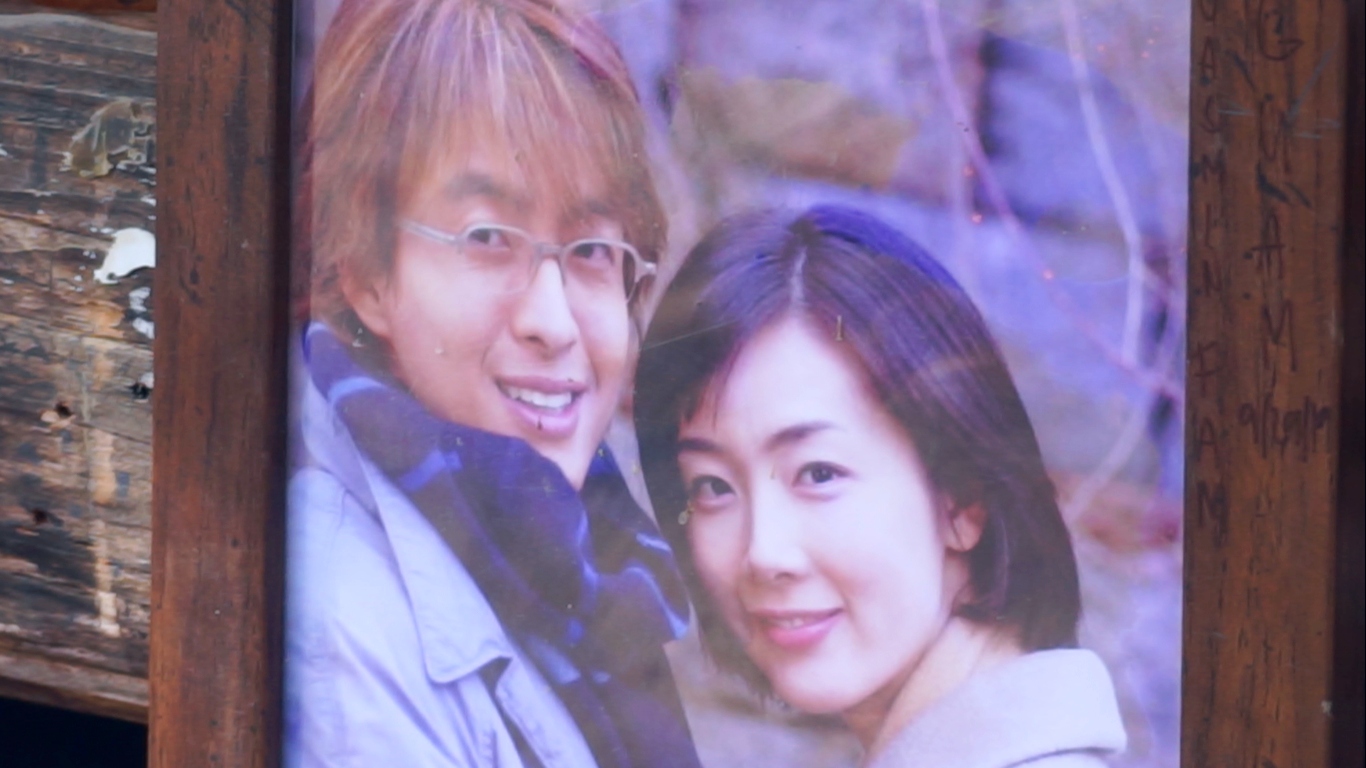 It was only after being featured on the hit K-Drama "Winter Sonata" that the island became a major tourist attraction in the country. Providing a picture-perfect scenery all year round, Nami is exceptionally beautiful in the Fall season because of the warm colors of Autumn foliage.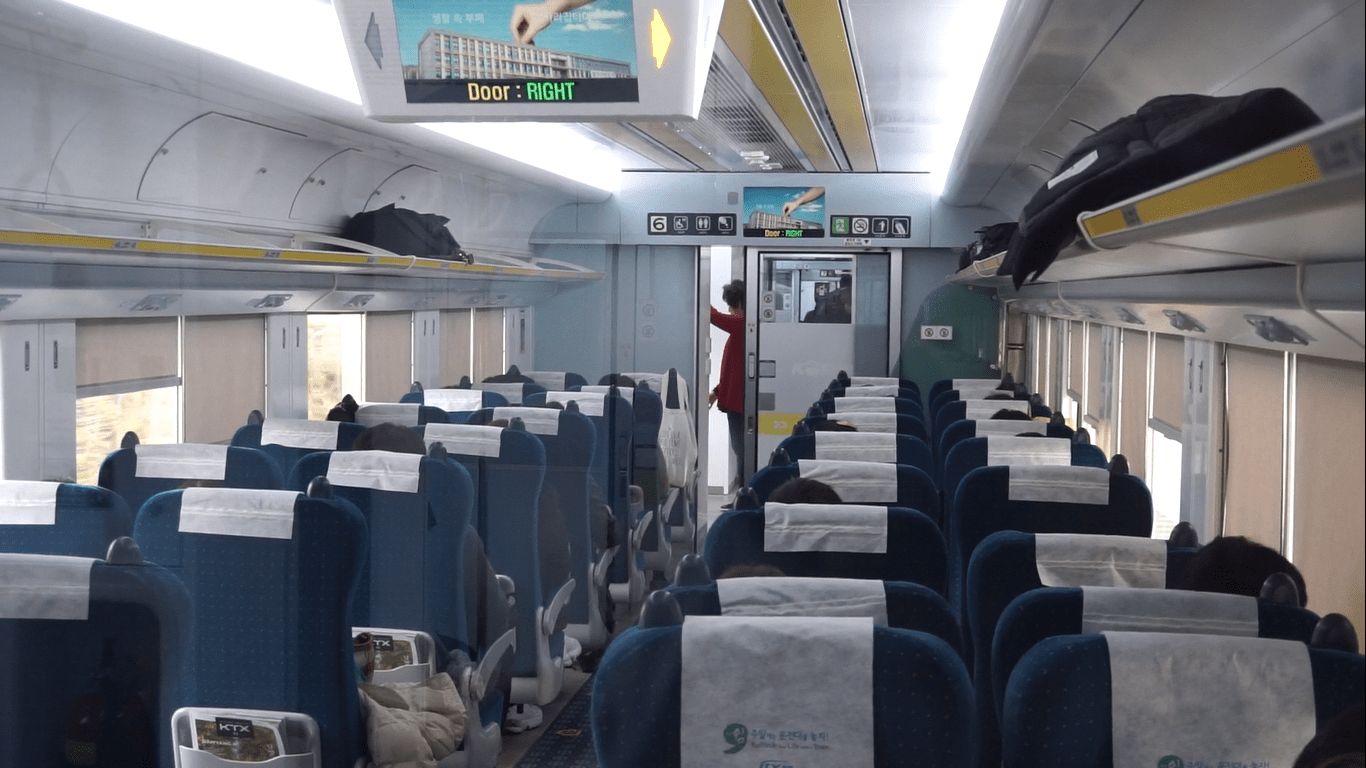 To get to Nami Island, we travelled via ITX to Gapyeong Station for 1 hour and 30 mins. Next, we hopped on the City Tour Bus and alighted at the ferry wharf after 2 stops.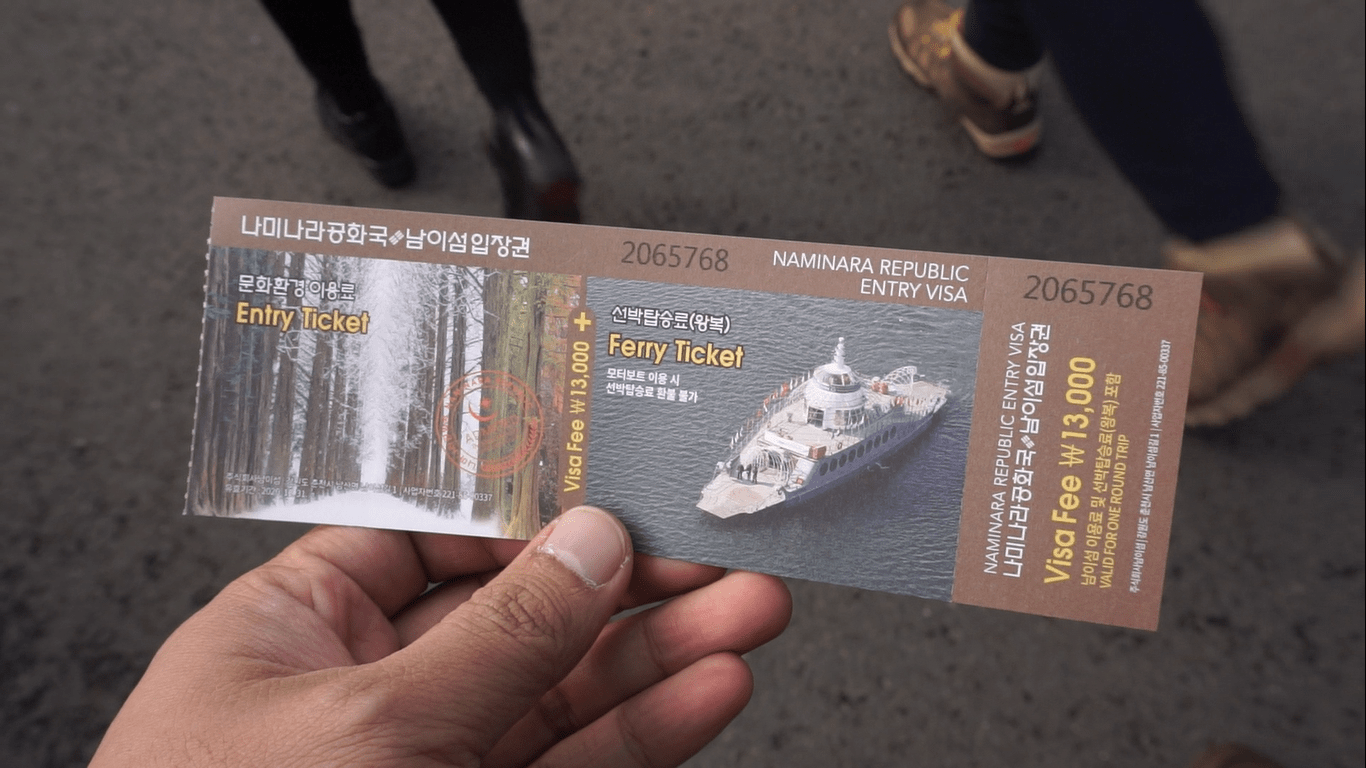 Entrance to the island costs KRW 13,000 and includes the roundtrip fare for the ferry. The ferry ride lasted for about 5 min.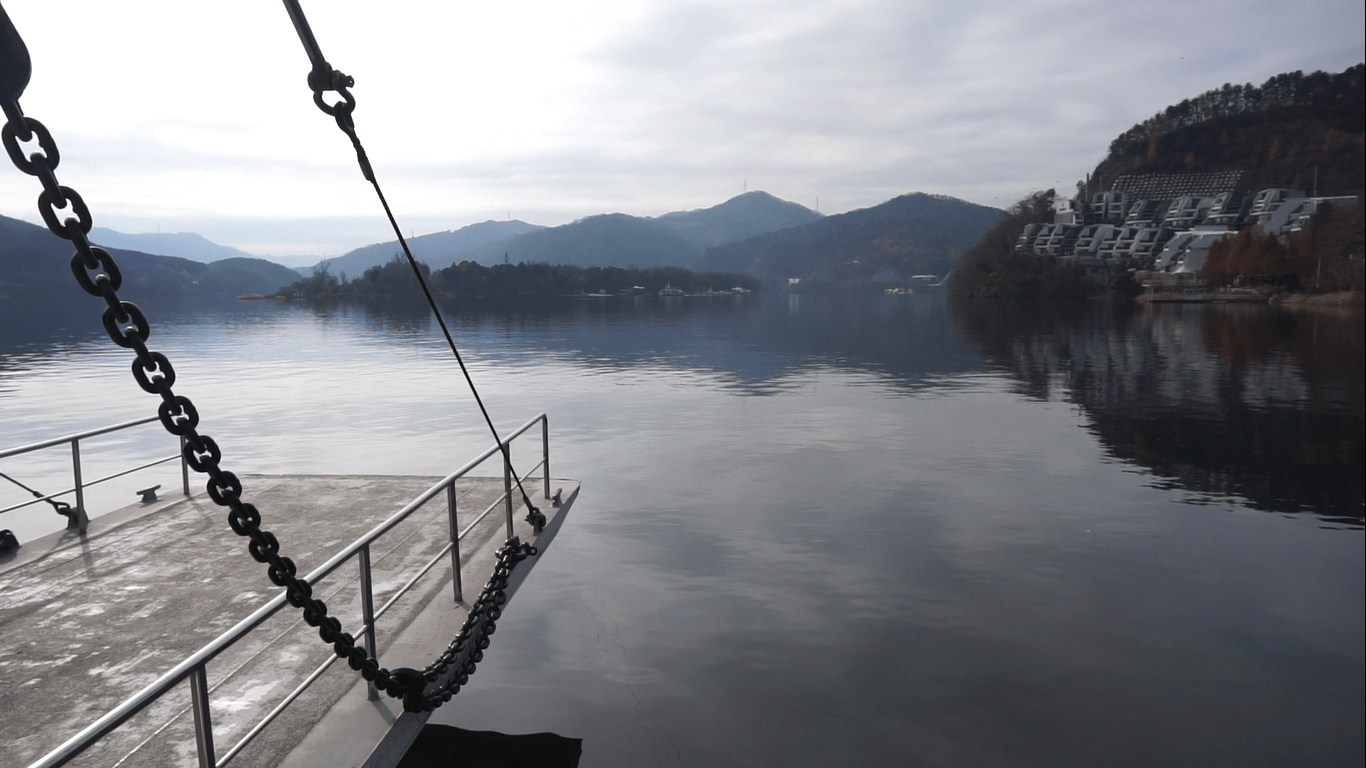 Upon arrival, we immediately walked along the famous Metasequoia Lane, where most of the iconic scenes from "Winter Sonata" were shot.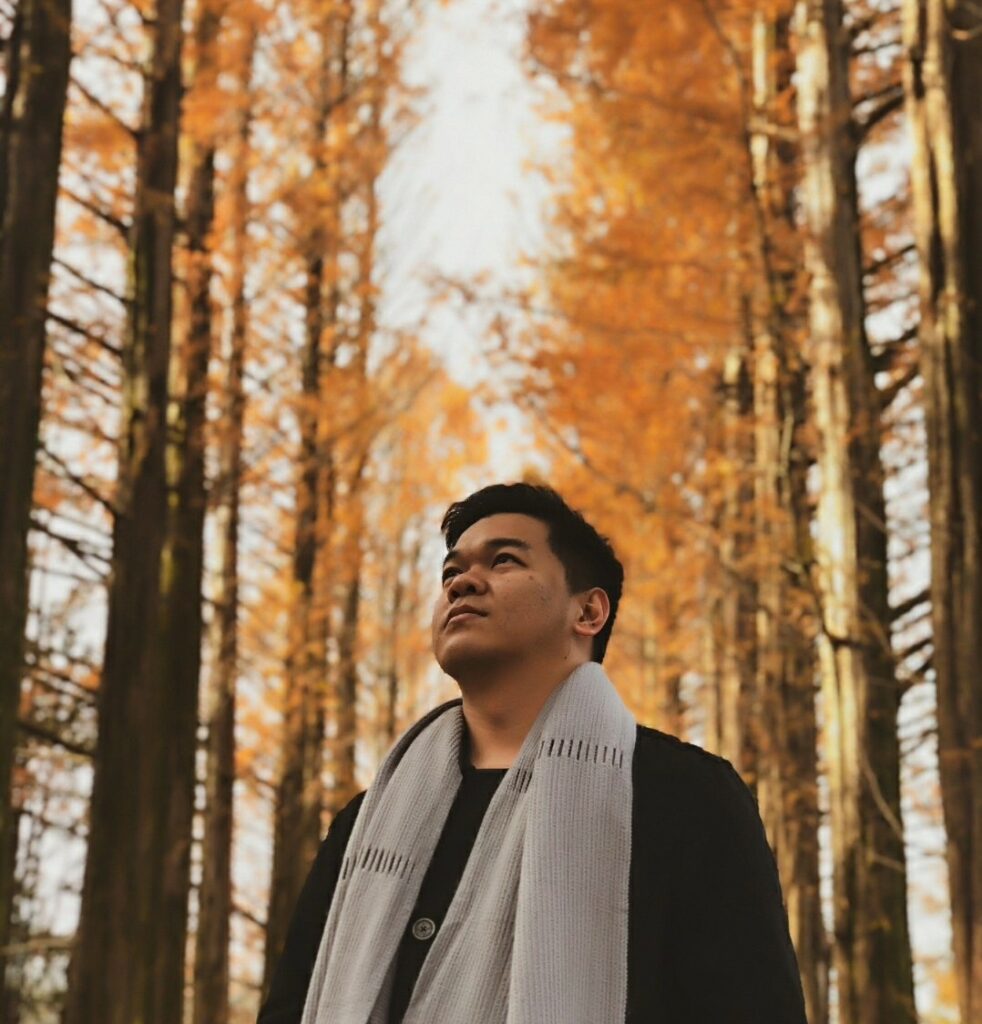 Hundreds of towering Dawn Redwood elegantly line a path that leads to the water at the end. Its leaves that have all turned to red, gold and orange create a warm and romantic ambience.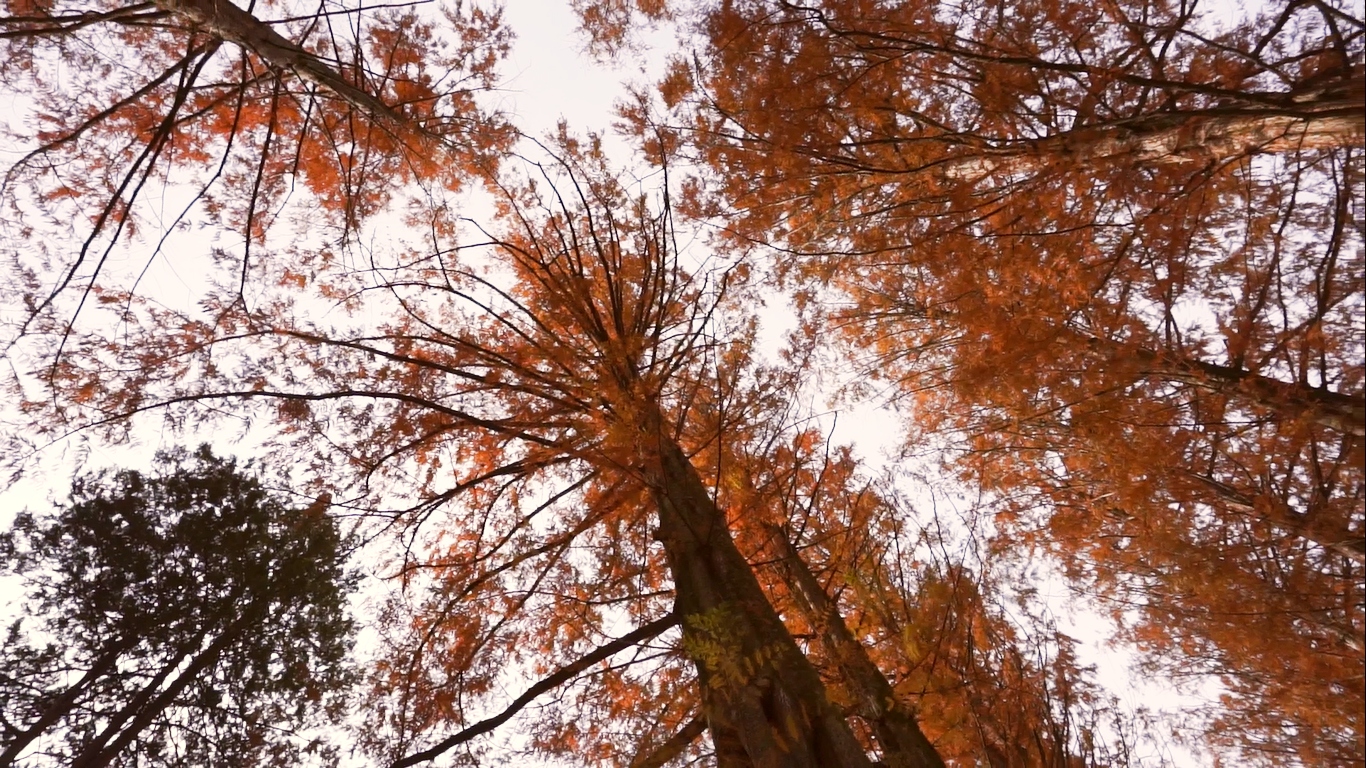 The best way to explore the island is by riding a bicycle. We rented 2 tandem bikes (KRW 4,000 for 30 min) and strolled along the riverside just like what Jun and Janice did in one of the episodes of "Winter Sonata".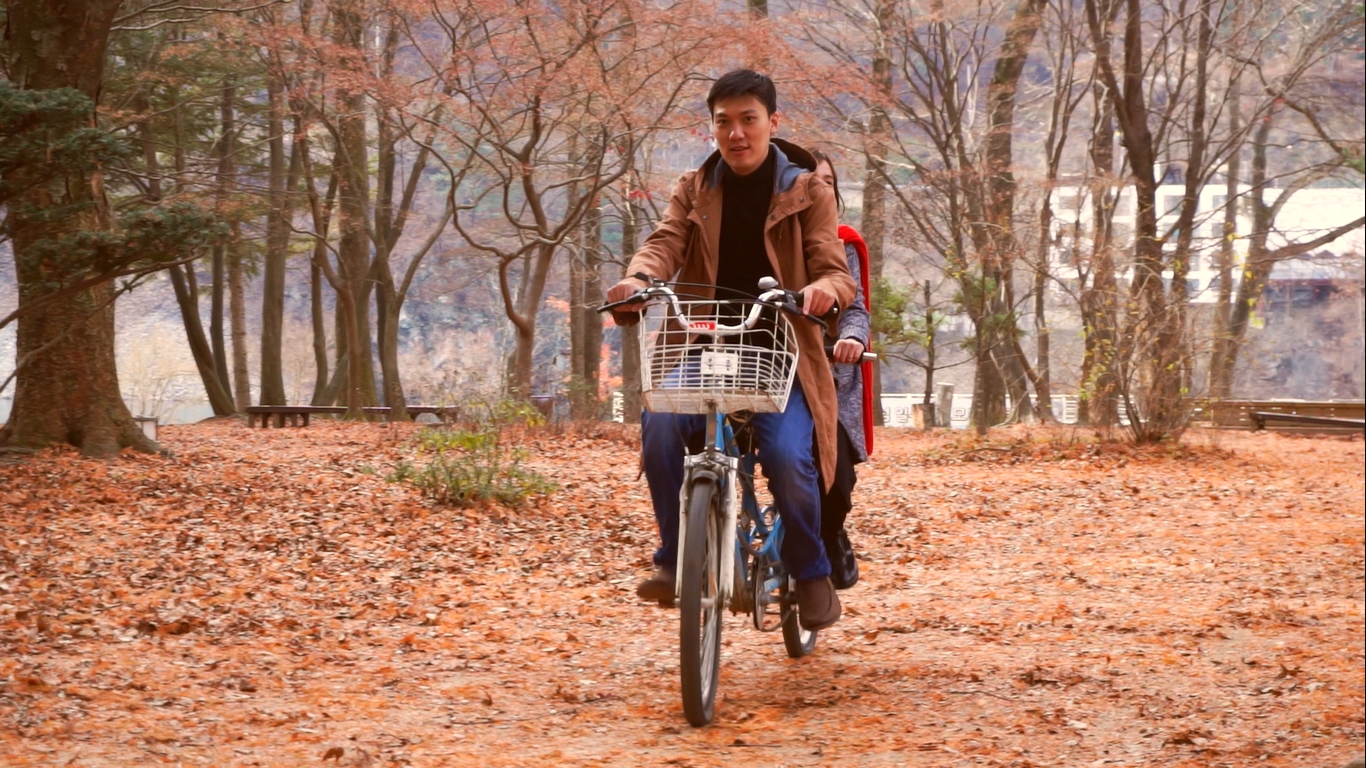 Biking allowed us to explore remote parts of the island that are seldom visited by tourists such as the Reed Woods Lane where you can appreciate Nami's scenic river view in peace.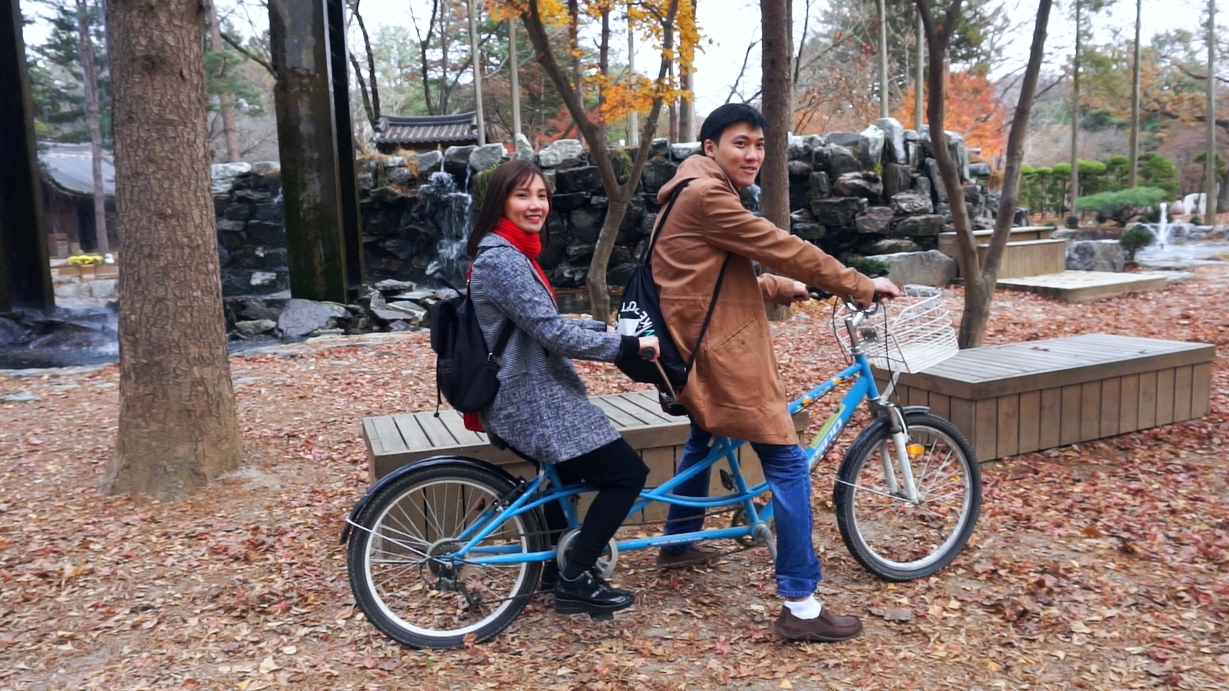 We rested for a while and snacked on some Odeng and steamed buns, perfect for the chilly weather.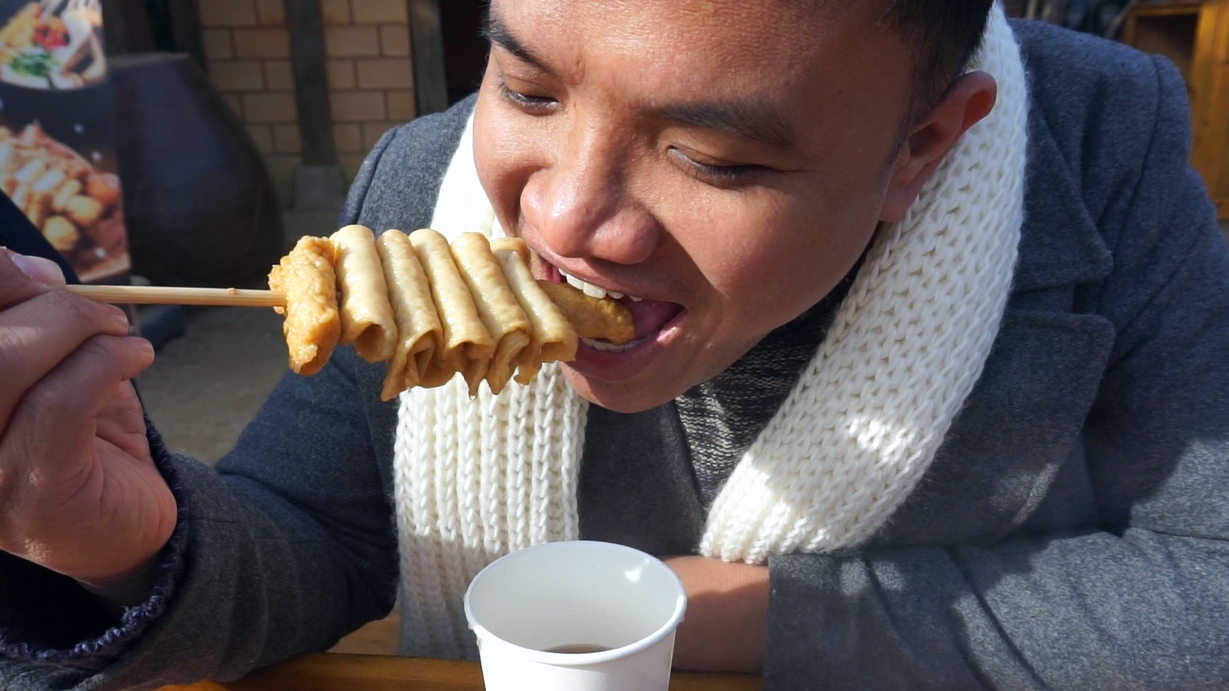 Our final stop was Songpa Gingko Tree Lane, beautifully covered in yellow Gingko leaves.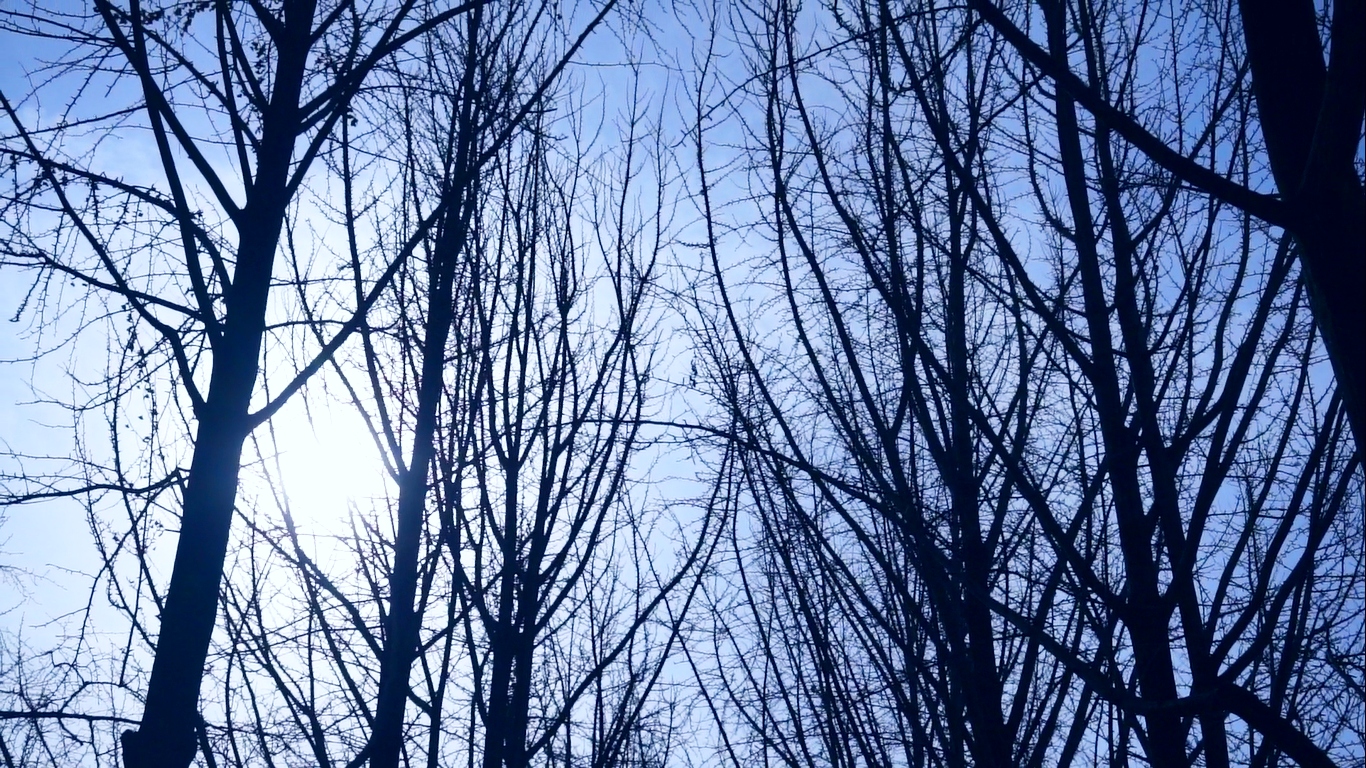 Although most of the leaves have already withered from the branches, the lane still looks breathtaking. It is one of the most photographed areas on the island where you will see couples taking advantage of the romantic backdrop.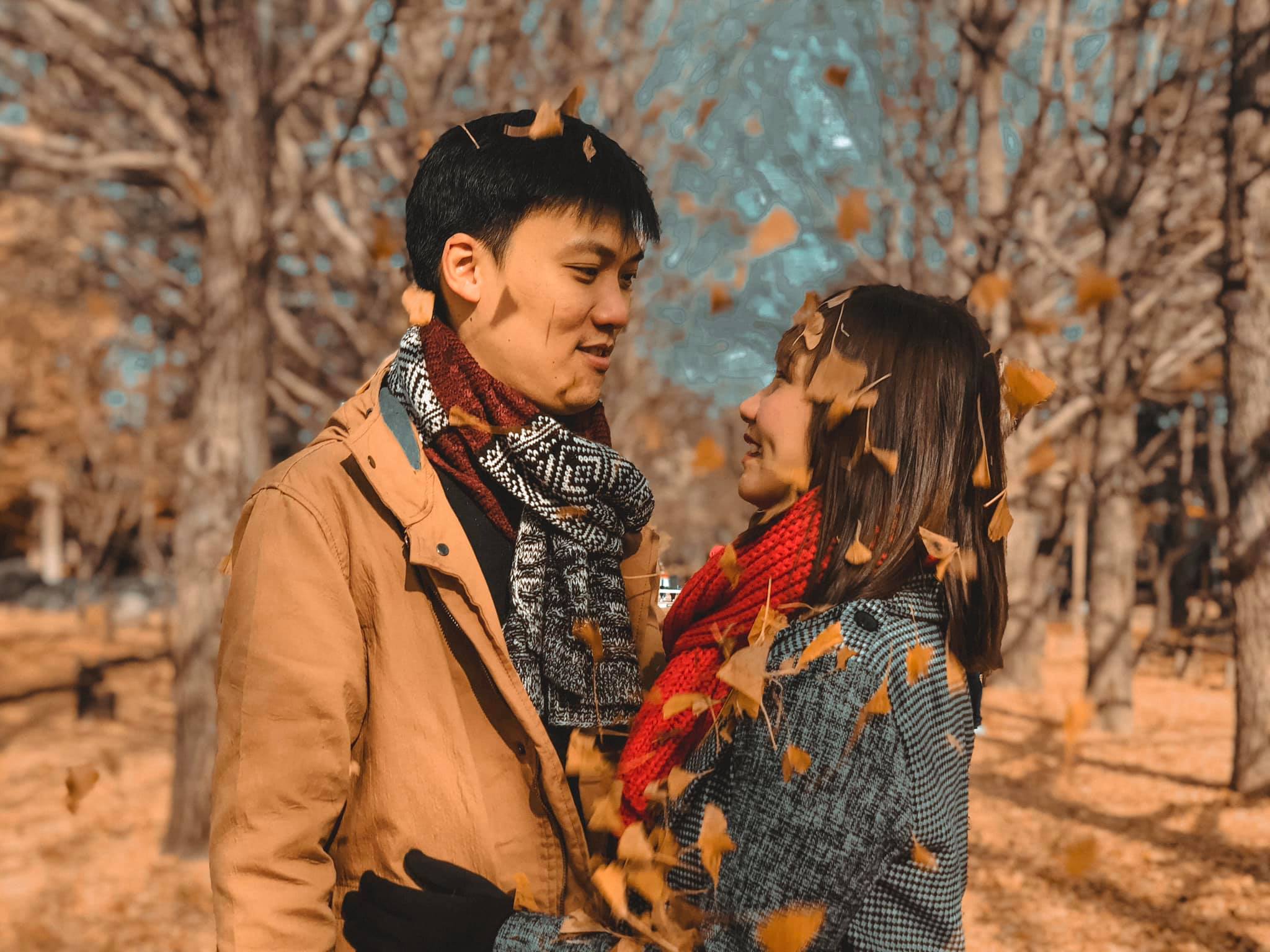 Prior to our arrival in Seoul, Jan has been planning on proposing to Vinna who has been his girlfriend for 10 years. Vinna's Korean obsession makes Nami the perfect place for a wedding proposal as her K-Drama fantasies would literally come true. Jan has alerted us that morning that "today is the big day".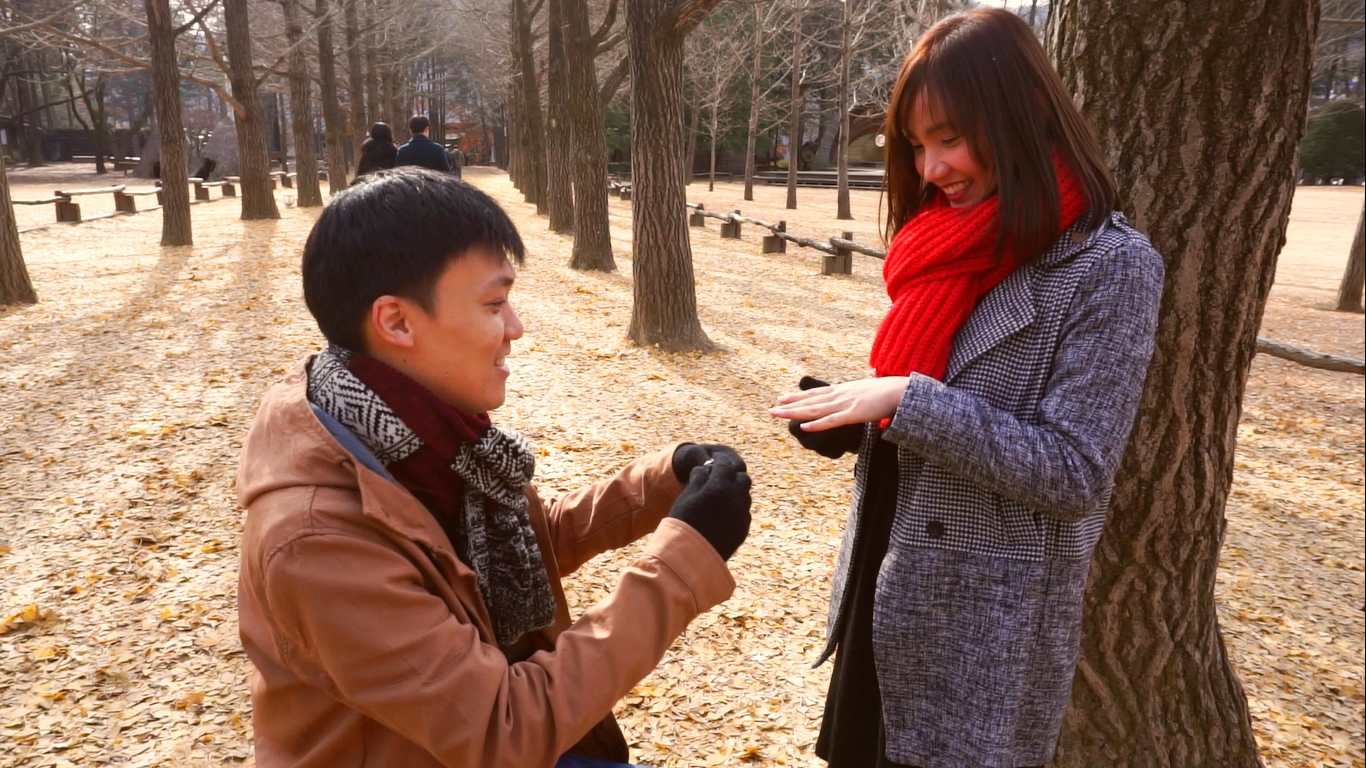 After the crowds had died down and while Vinna is still distracted by our cameras, Jan went down on his knees, pulled out a fancy box with a ring and popped the question.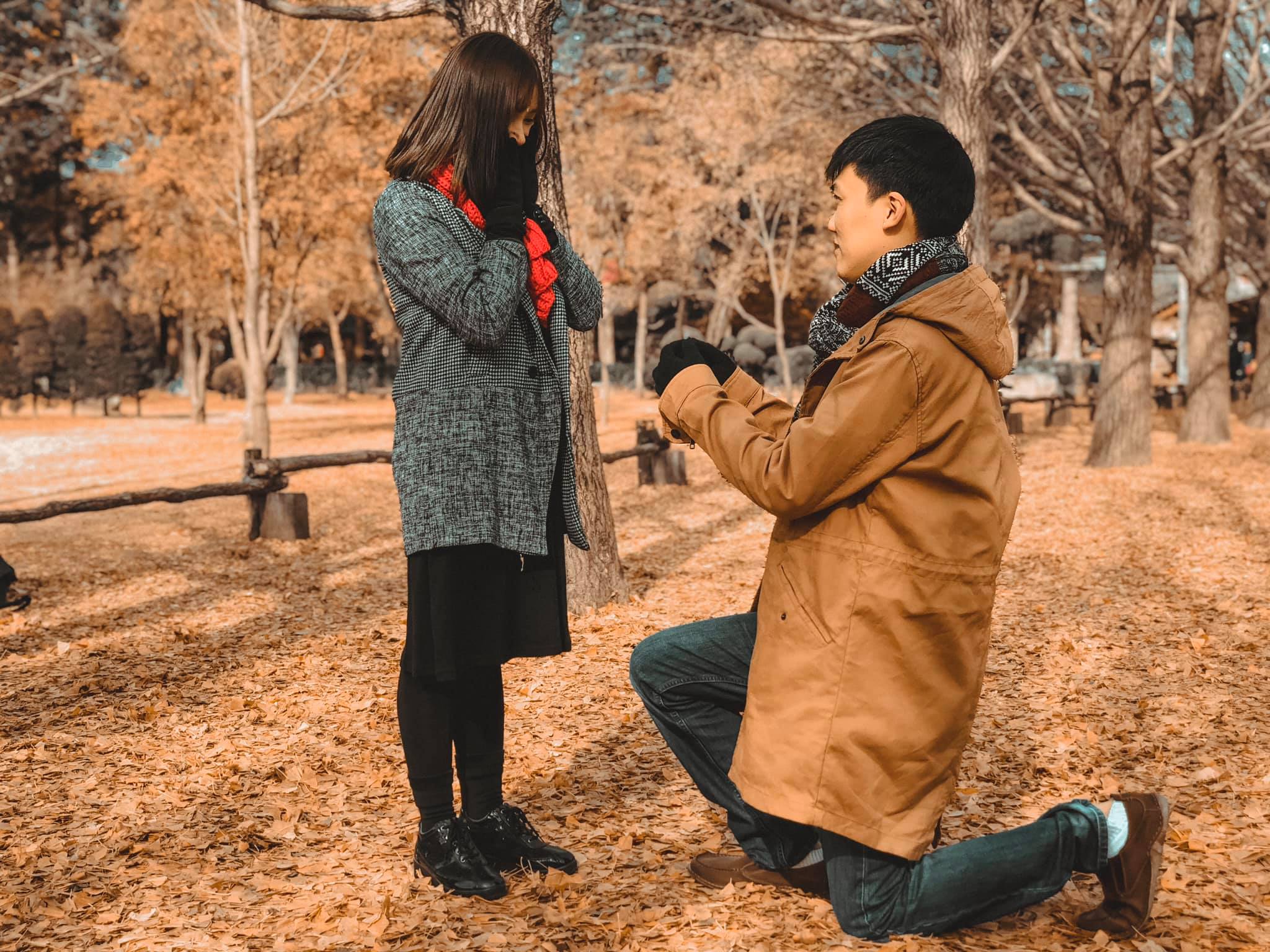 Understandably shocked, nervously giggling and a little bit teary-eyed, Vina answered with "I Love You" (instead of "I do") after realizing what was going on.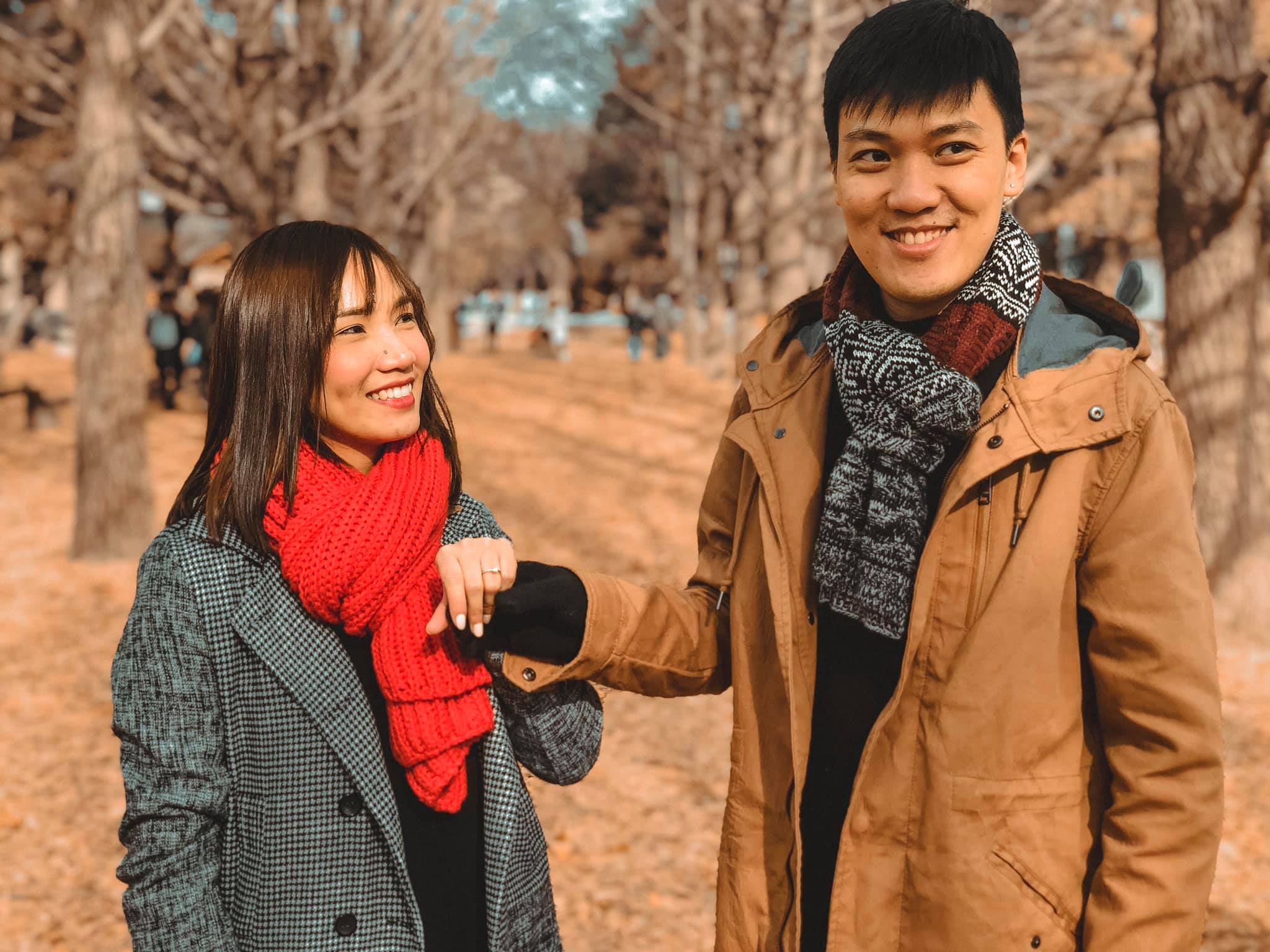 The two hugged each other tight and they lived happily ever after. Nami Island was filled with lots of romance and kilig that day.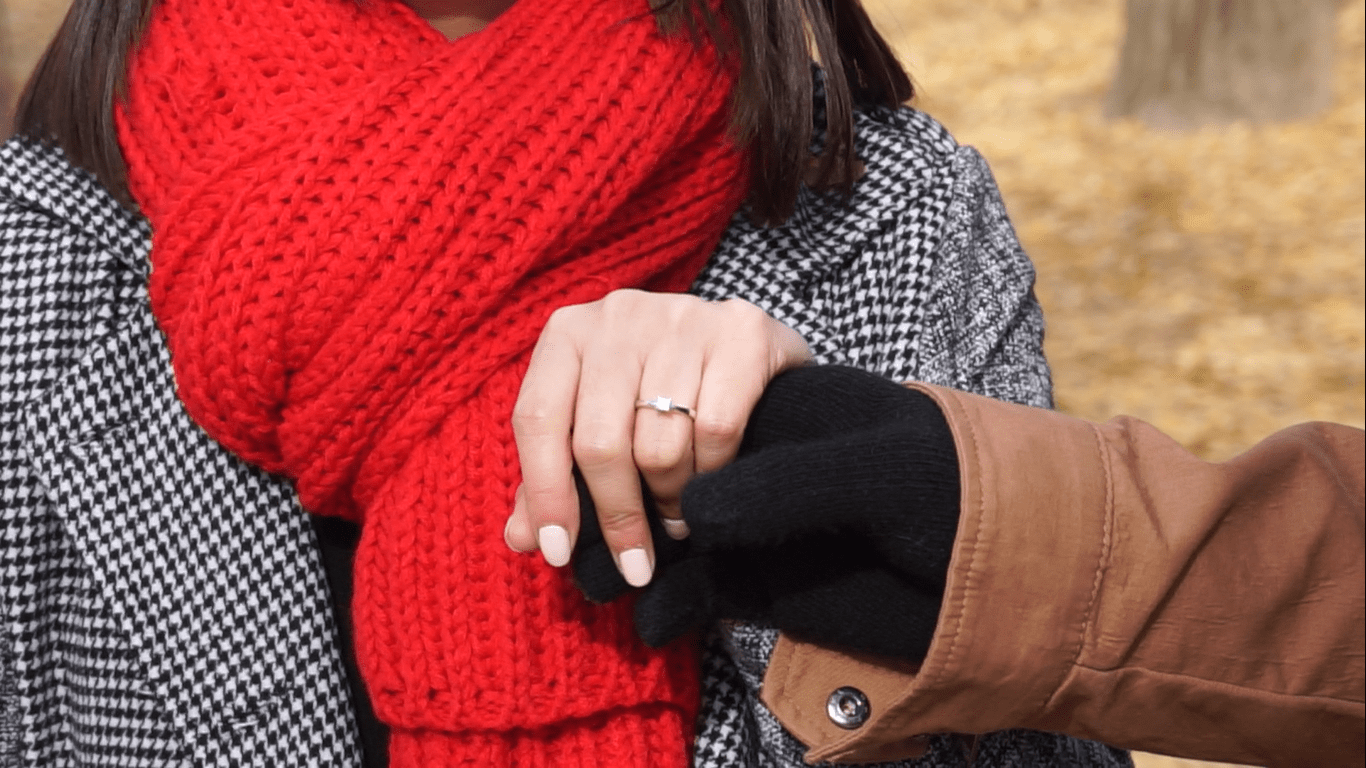 Book your Nami Island Day Tour via Klook right here!
Myeongdong Shopping Street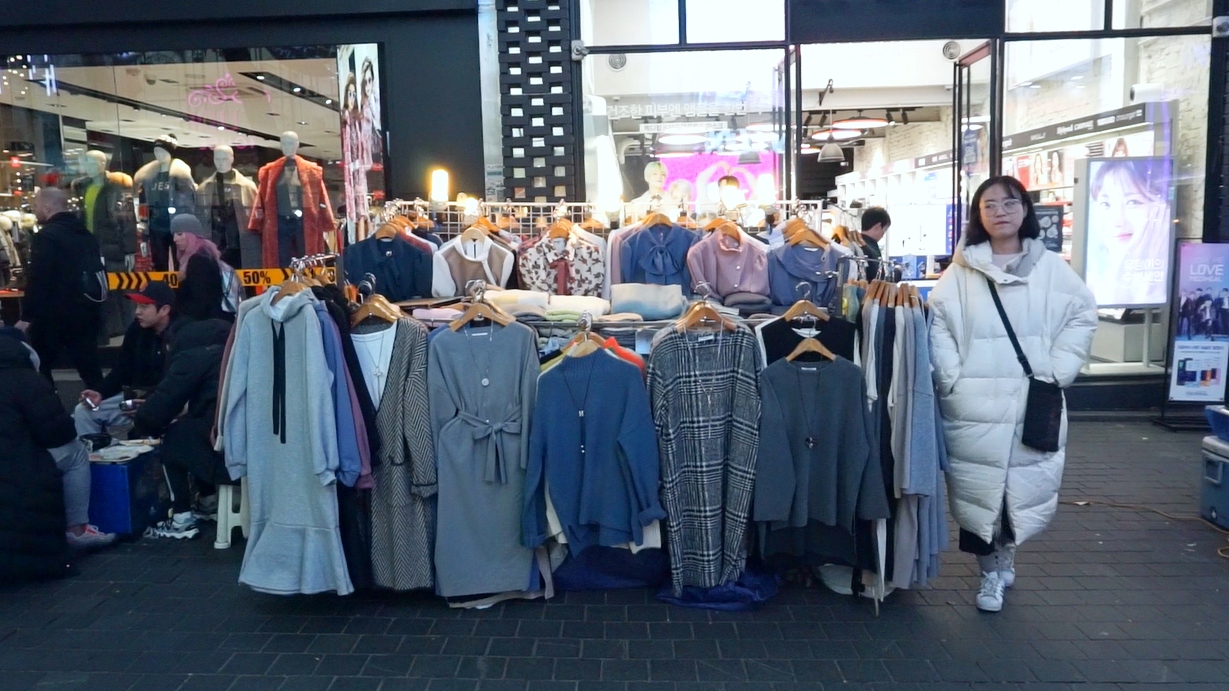 We wrapped up Day 2 by having dinner at Myeongdong, Seoul's famous shopping district. While deciding on where to eat, we checked out the endless streets of shops selling cosmetics, apparel, accessories and everything in between.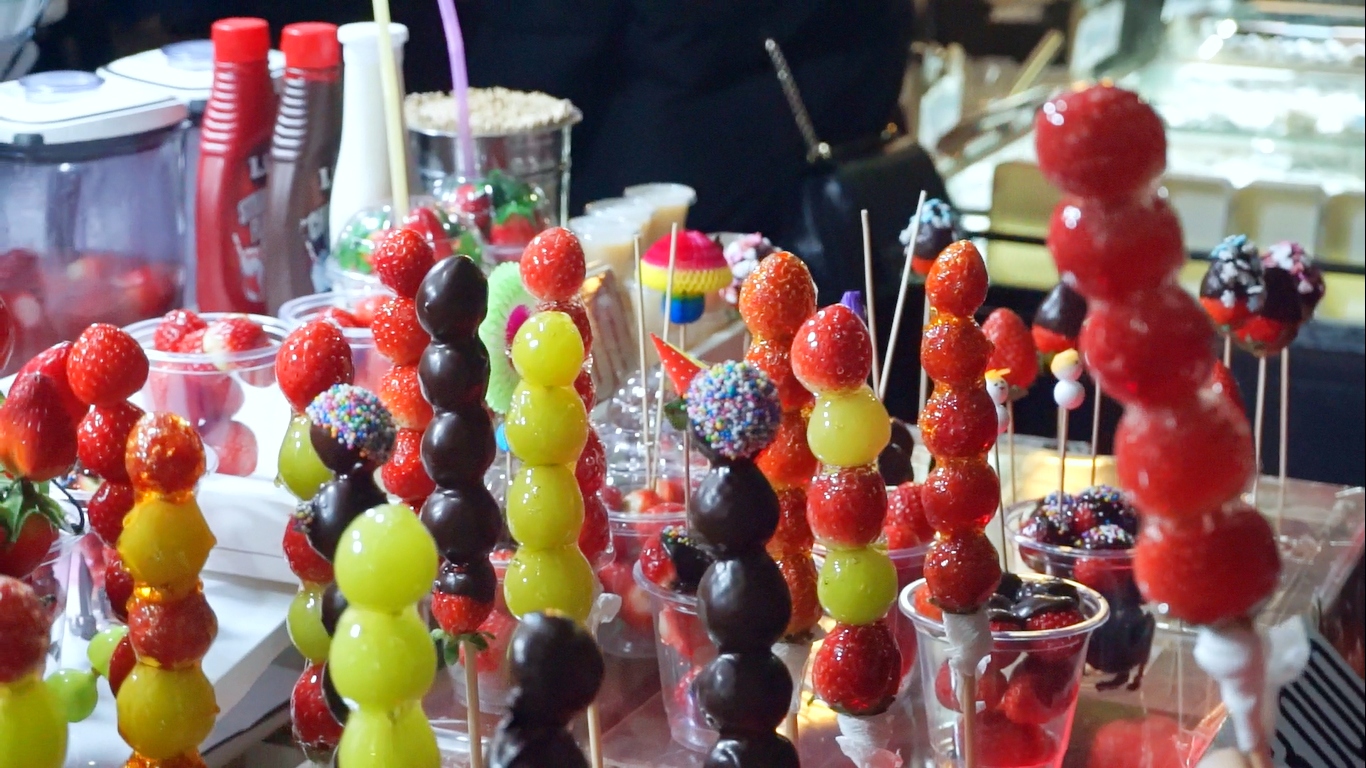 When the night falls, the food carts line up in the middle of the road ready to feed hungry tourists with traditional Korean street food as well as trending snacks of the season.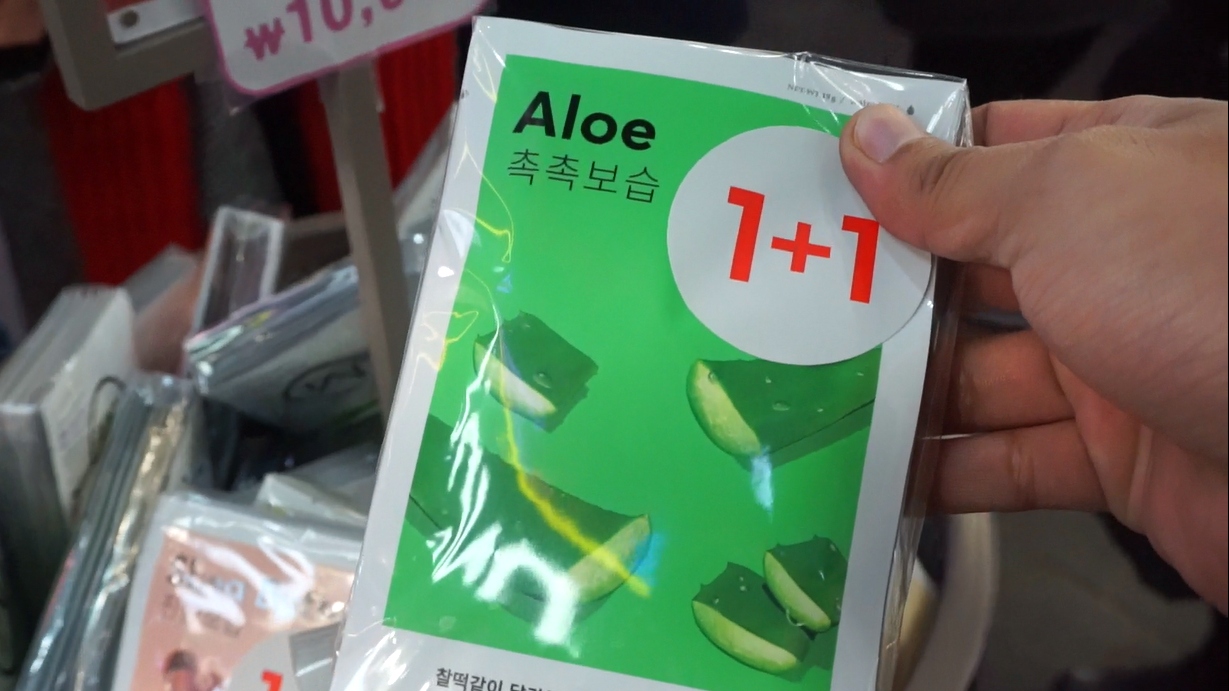 We bought a lot of face masks as requested by our friends as pasalubong. We didn't try much of the street food as most of it are overpriced as expected.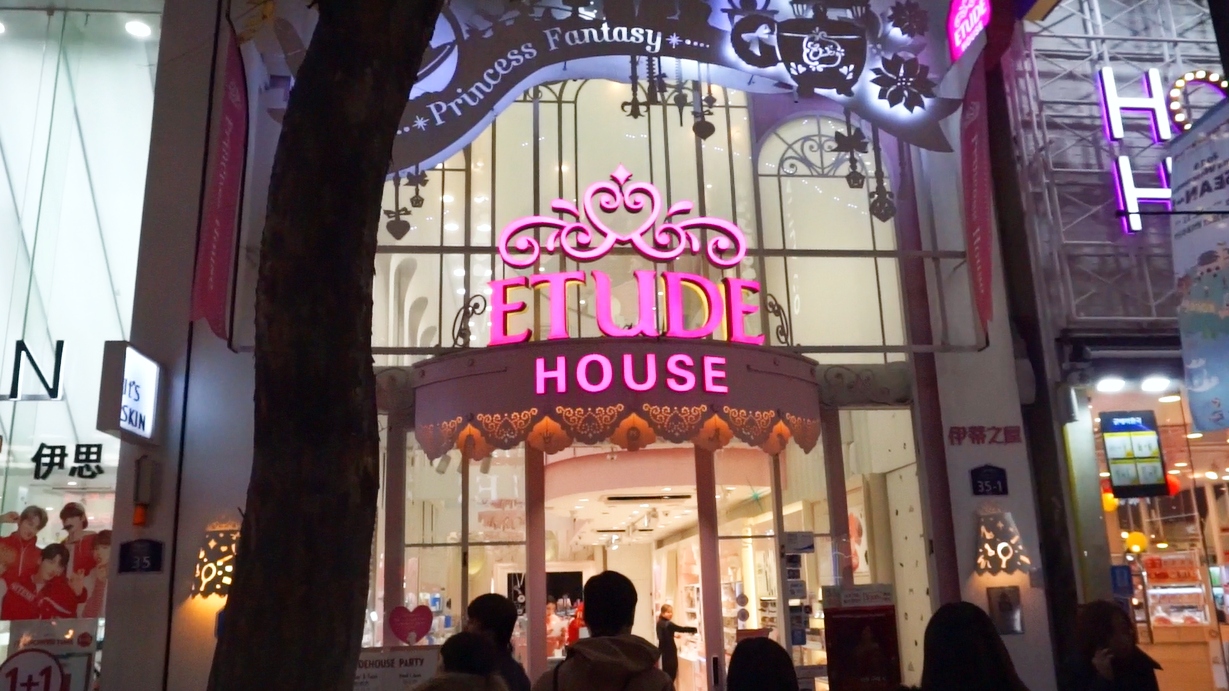 Korean brands have conquered the global market when it comes to cosmetics and all of them are right here so girls, shop till you drop. To get here, take subway Line 4, alight at Myeongdong Station then go out at Exit 6,7.
Day 3
Ewha Womans University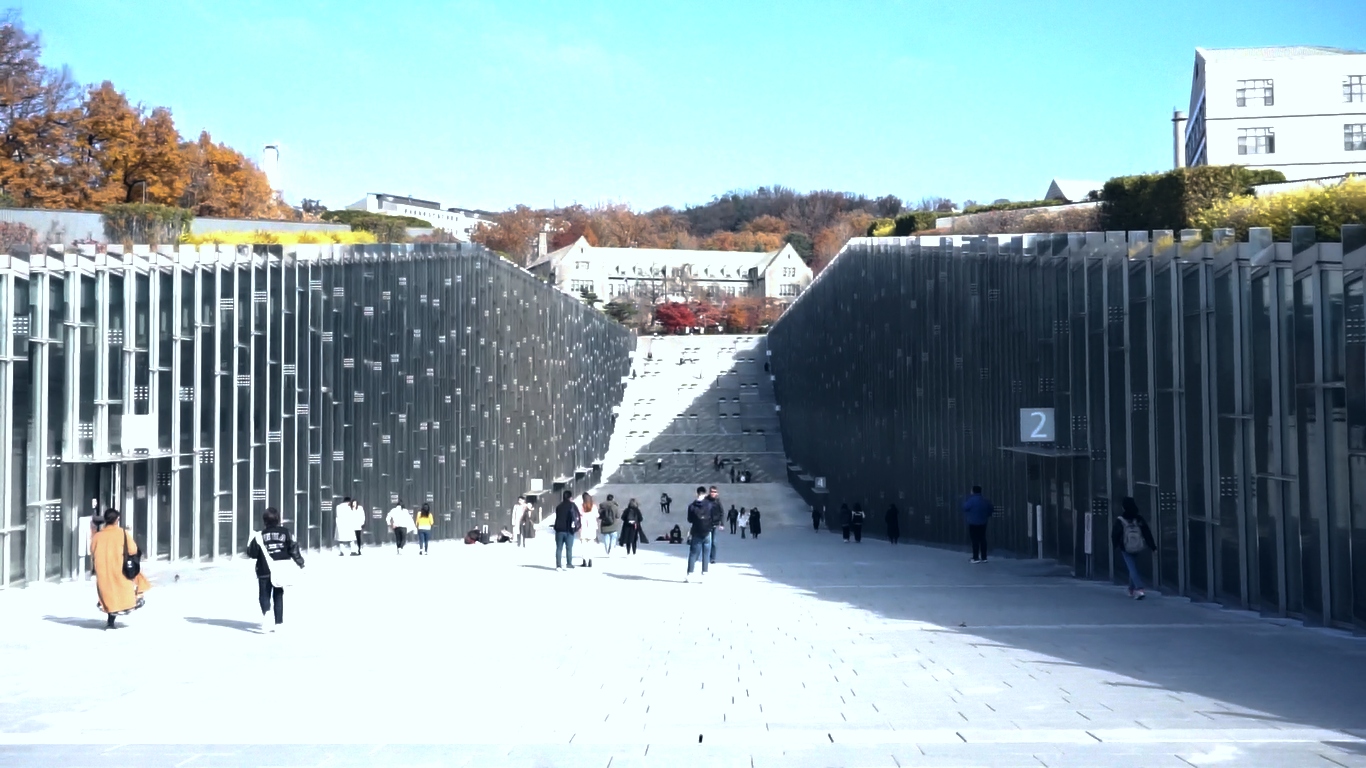 Ewha Womans University is the first founded university in South Korea, established in 1886. Tourists come here to see the beautiful landscape of its garden and the unique architecture of its buildings. There is also a shopping street nearby filled with stores selling cosmetics, clothes and accessories.
The most popular spot is the Ewha Campus Complex, an underground campus that is 6 floors deep and features a modern façade, perfect for photos.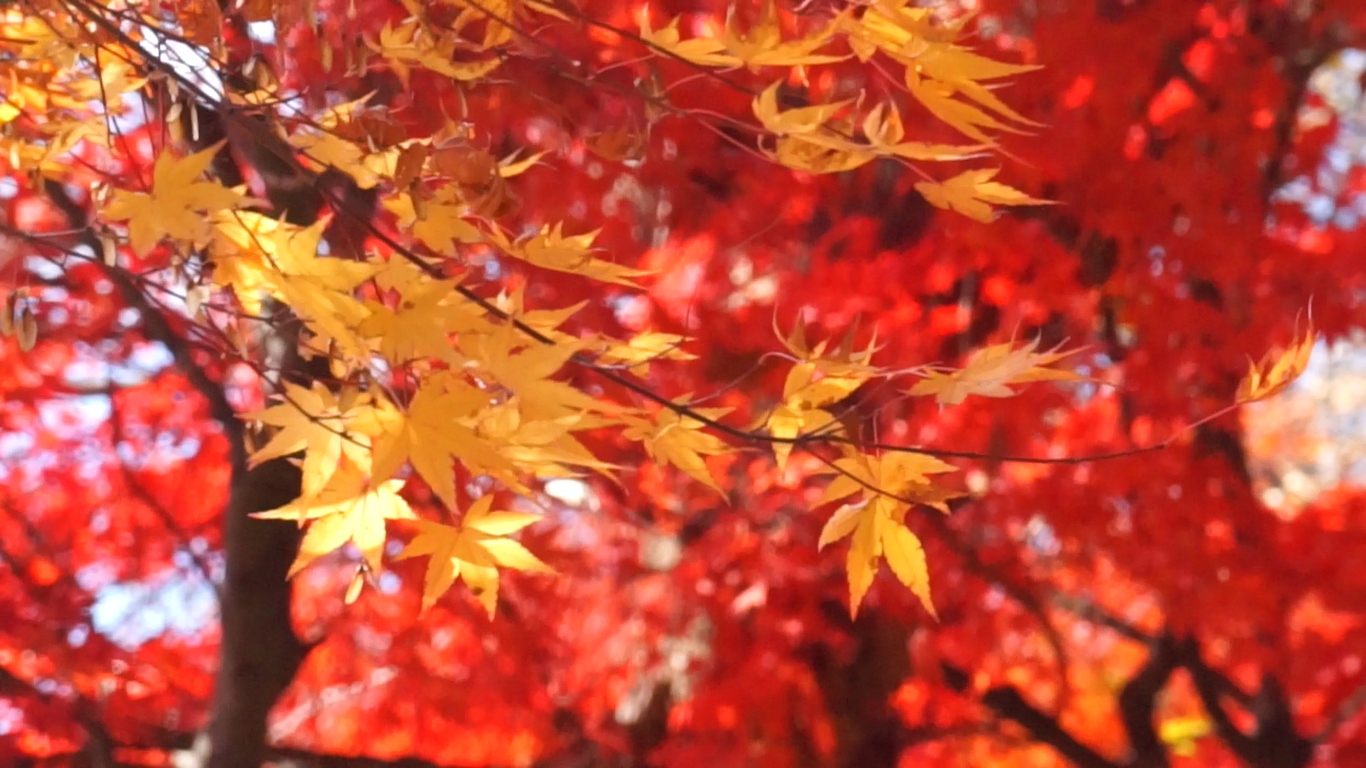 The school grounds also have a lovely scenery during Autumn with numerous red maple trees and golden gingko trees creating a warm and romantic ambience.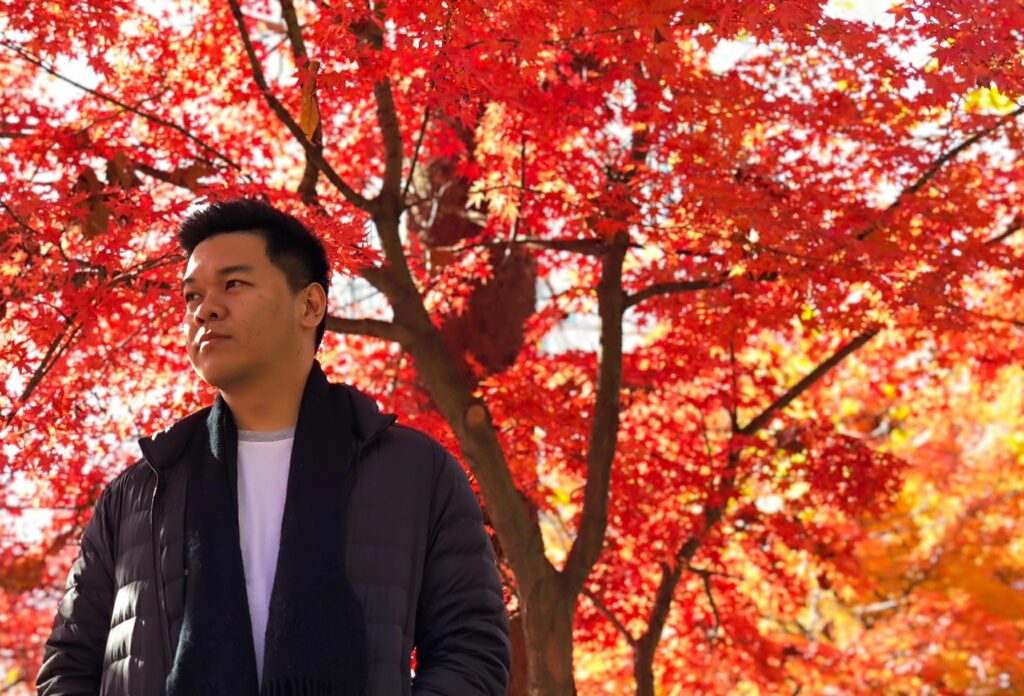 To get here, take subway Line 2, alight at Ewha Womans University Station then go out at Exit 3.
Sinchon Graffiti Tunnel
Only a couple of blocks away from the university is the Sinchon Graffiti Tunnel, a railway underpass located right next to Sinchon Station. The tunnel is a favorite shooting location of some K-Dramas including one of the most iconic scenes of "The Goblin".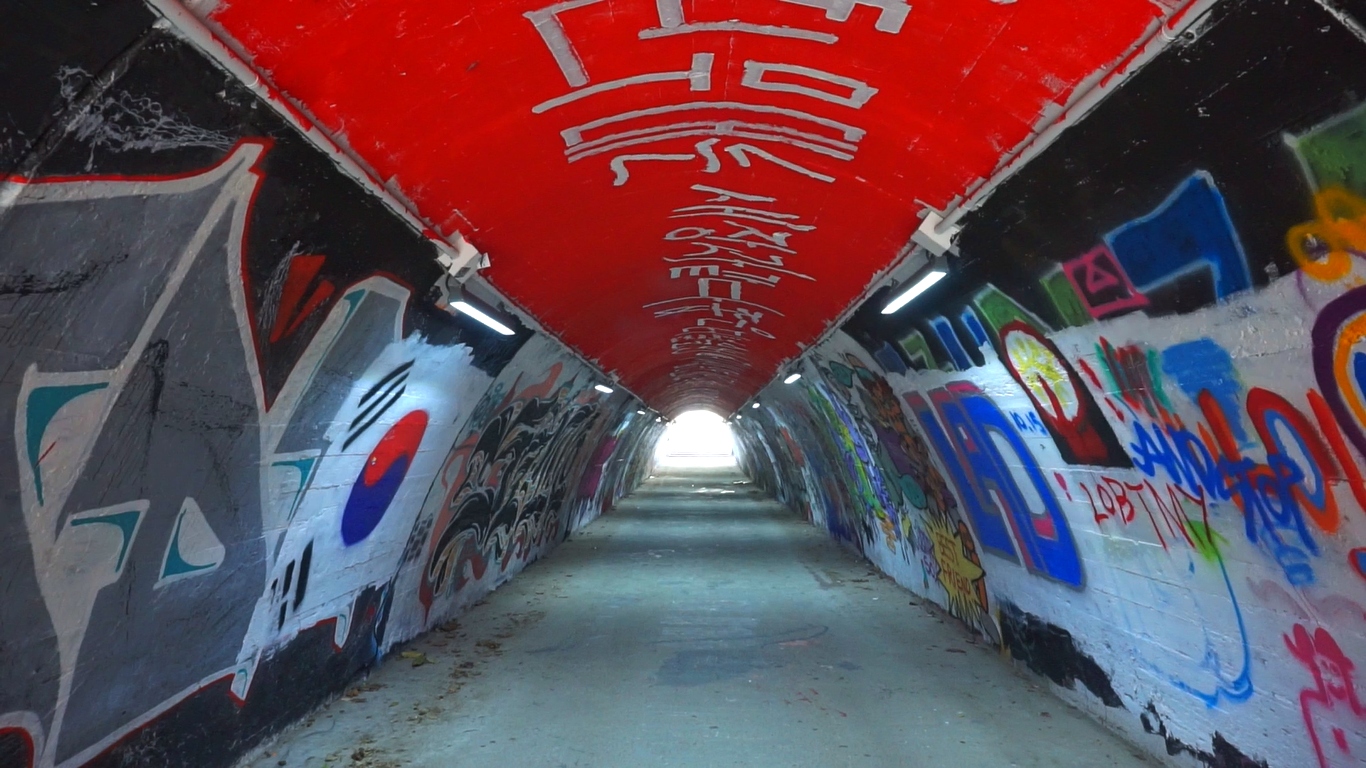 According to our resident K-Drama expert, Vina, this is where Gong Yoo and Lee Dong Wook did a dramatic runway walk only to be interrupted by a motorcycle towards the end.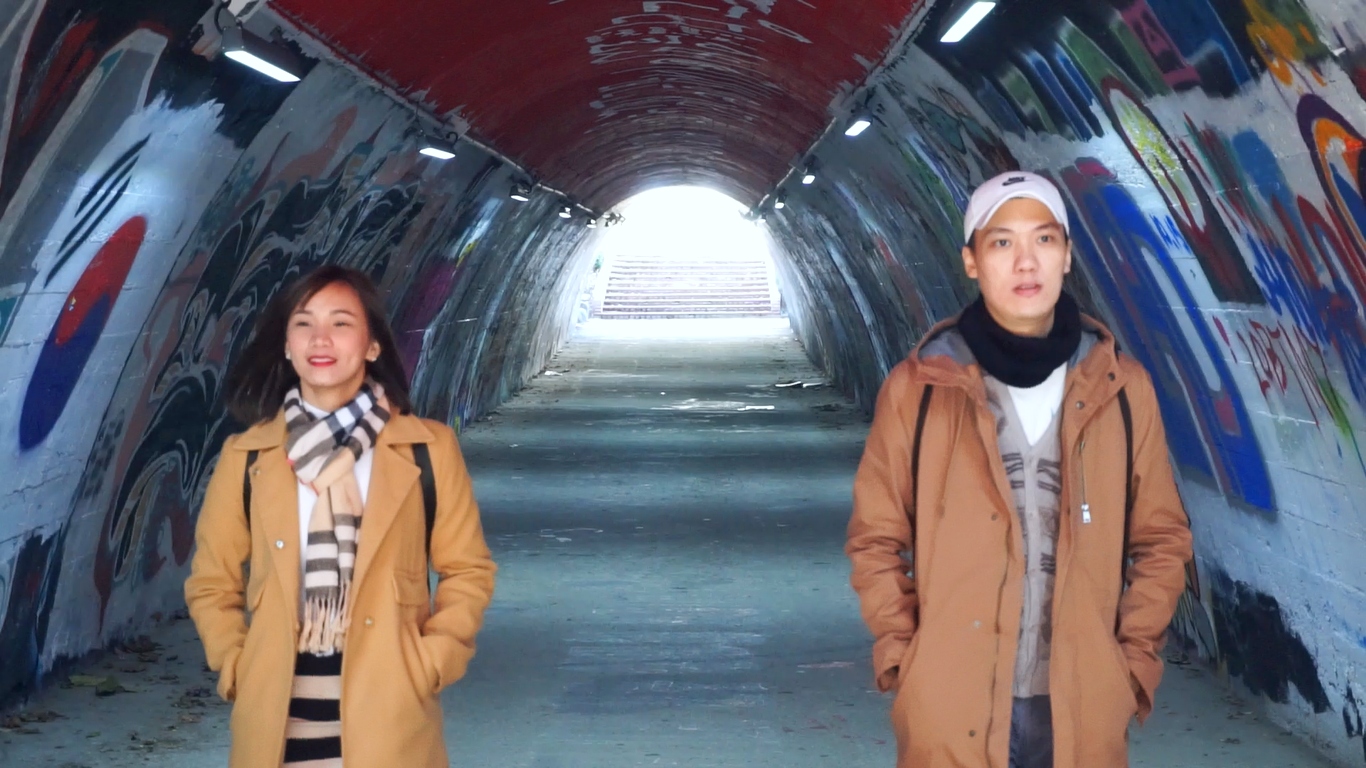 Jan and Vinna did not miss the chance to recreate this scene. The walls of the tunnel are filled with cool street artworks that has probably been painted over numerous times.
Pasalubong Shopping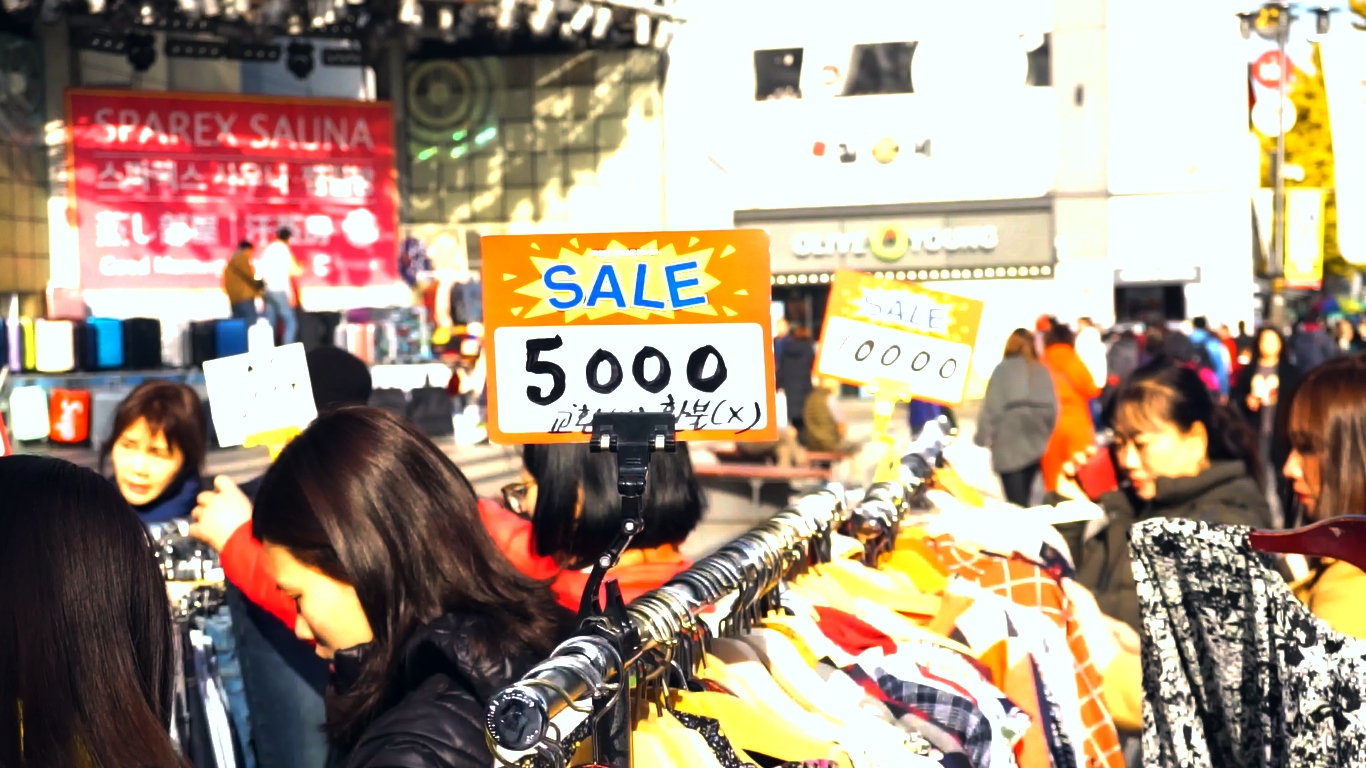 Before our flight back home, we visited Dongdaemun Market for some souvenir shopping. Dongdaemun is a commercial district in Seoul filled with shopping malls and traditional markets. It is the place to go if you are looking for fabrics, silk and clothes sold in wholesale price.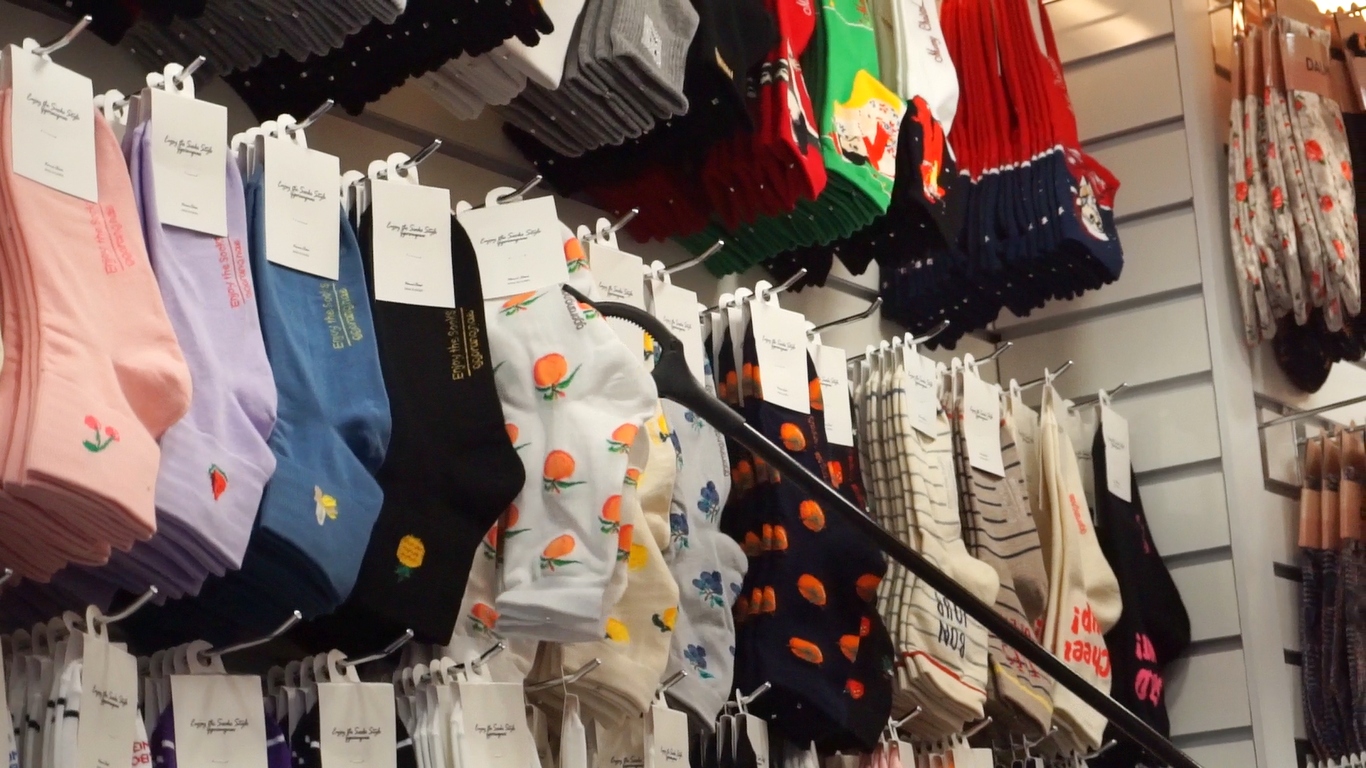 We checked out the outer section and got stuck in shops selling cute and affordable socks. There are also lots of sidewalk stalls selling the usual souvenirs like magnets, keychains and T-shirts. To get here, take Line 2, 4 or 5 and alight at Dongdaemun History & Culture Park Station, Exit 1.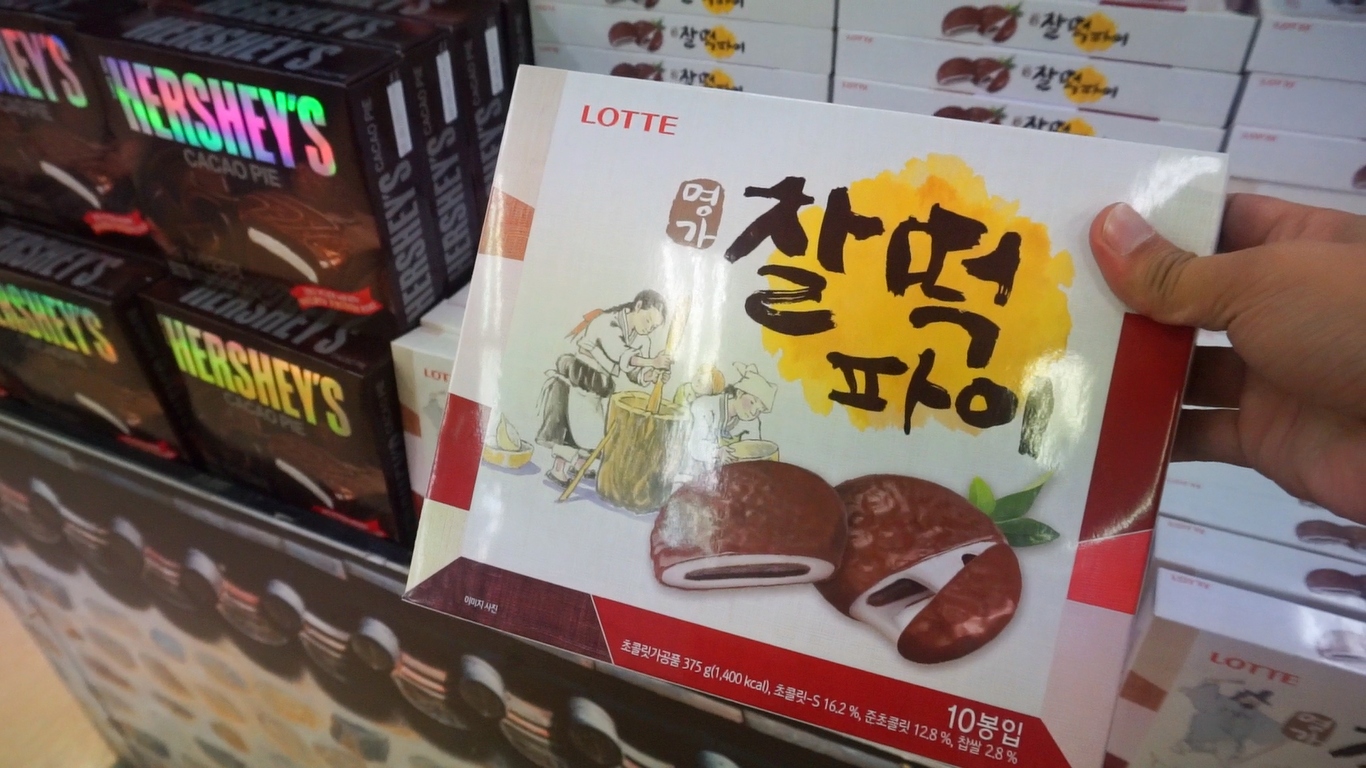 Food sold in supermarket is a good souvenir to bring back home as it is cheap, conveniently packaged and approved by the locals. Lotte Mart is one of South Korea's biggest supermarket that sells mainly grocery and household items. We wanted to go crazy in here and buy all the Korean goodies, but baggage fees prevented us from doing so.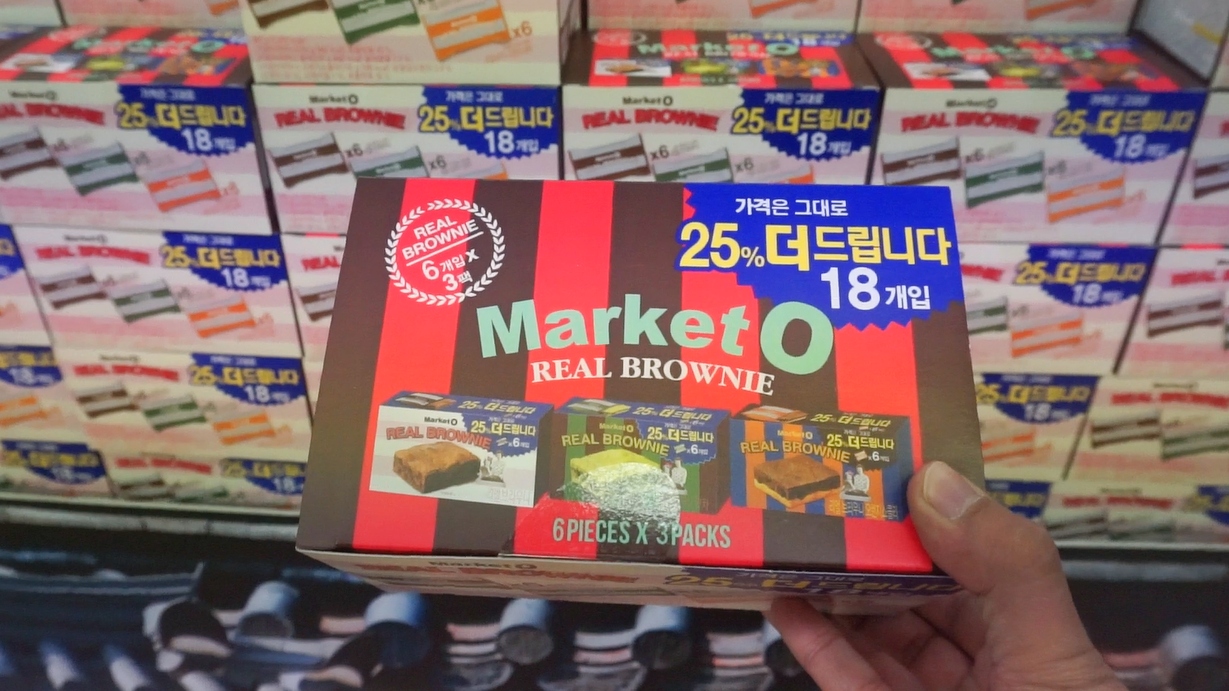 Some of the must try snacks we recommend are Market-O Real Brownies, Honey Butter Almonds, Real Cheese Noodles, Korean Spam, Ghana Chocolate, Choco Pie and Banana Milk among others. I also bought a set Korean chopsticks and spoons as souvenir.
Final Thoughts
Our second trip to Seoul was a success and one of the most memorable trips abroad so far. The first time I visited Korea was in summer and the hot weather similar back home made me feel like I wasn't in a foreign place. This time, the cold breeze of November changed the atmosphere and gave me the Korean feels. It was fun to experience The Korean Wave when we recreated scenes of popular K-Dramas in their shooting locations and when I became an ARMY for a night at House of BTS.
But the highlight of this trip is our visit to Nami. The warm colors of Autumn revealed the island's enchanting beauty and romantic charm. It was so romantic that it witnessed Jan and Vina make a promise of love to each other, forever. I would love to visit Korea again in the future and discover other places like Busan and Jeju Island.
The Daily Phil on YouTube
We made a Seoul Travel Vlog on our YouTube channel, The Daily Phil. Make sure to check it out to see what our Seoul experience was really like.
Subscribe to The Daily Phil on YouTube for more Food and Travel videos.
Like us on Facebook to get real time updates on where The Daily Phil is headed to next.
This is The Daily Phil, conquering the world, one country at a time, using a Filipino passport.
Until next time, Travel Now, Bills Later!