Today, we are having lunch at BGC for yet another Taiwanese Food Trip. Din Tai Fung is a popular Taiwanese restaurant chain that's known for its noodles and most especially, Xiao Long Bao or Soup Dumplings.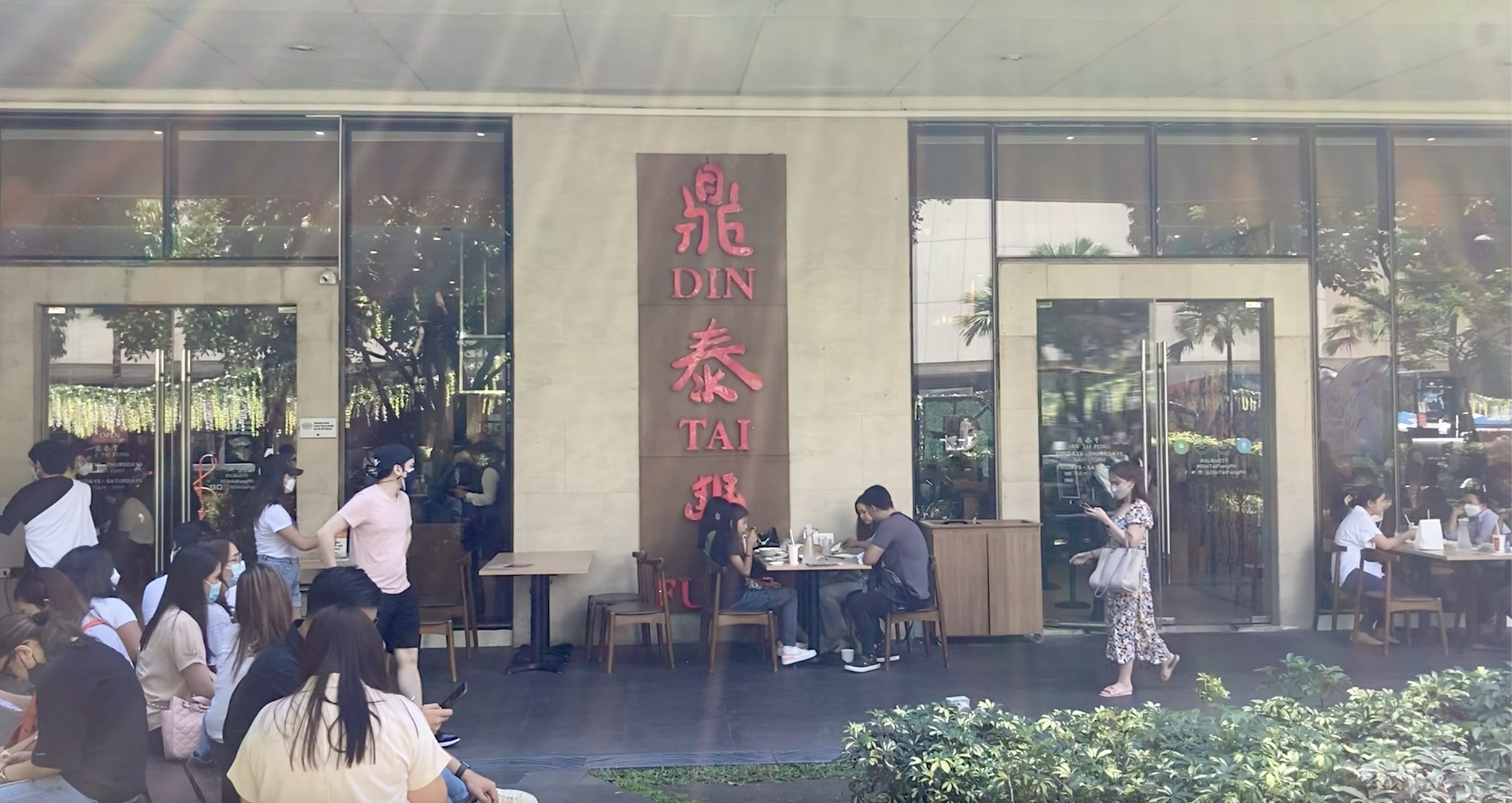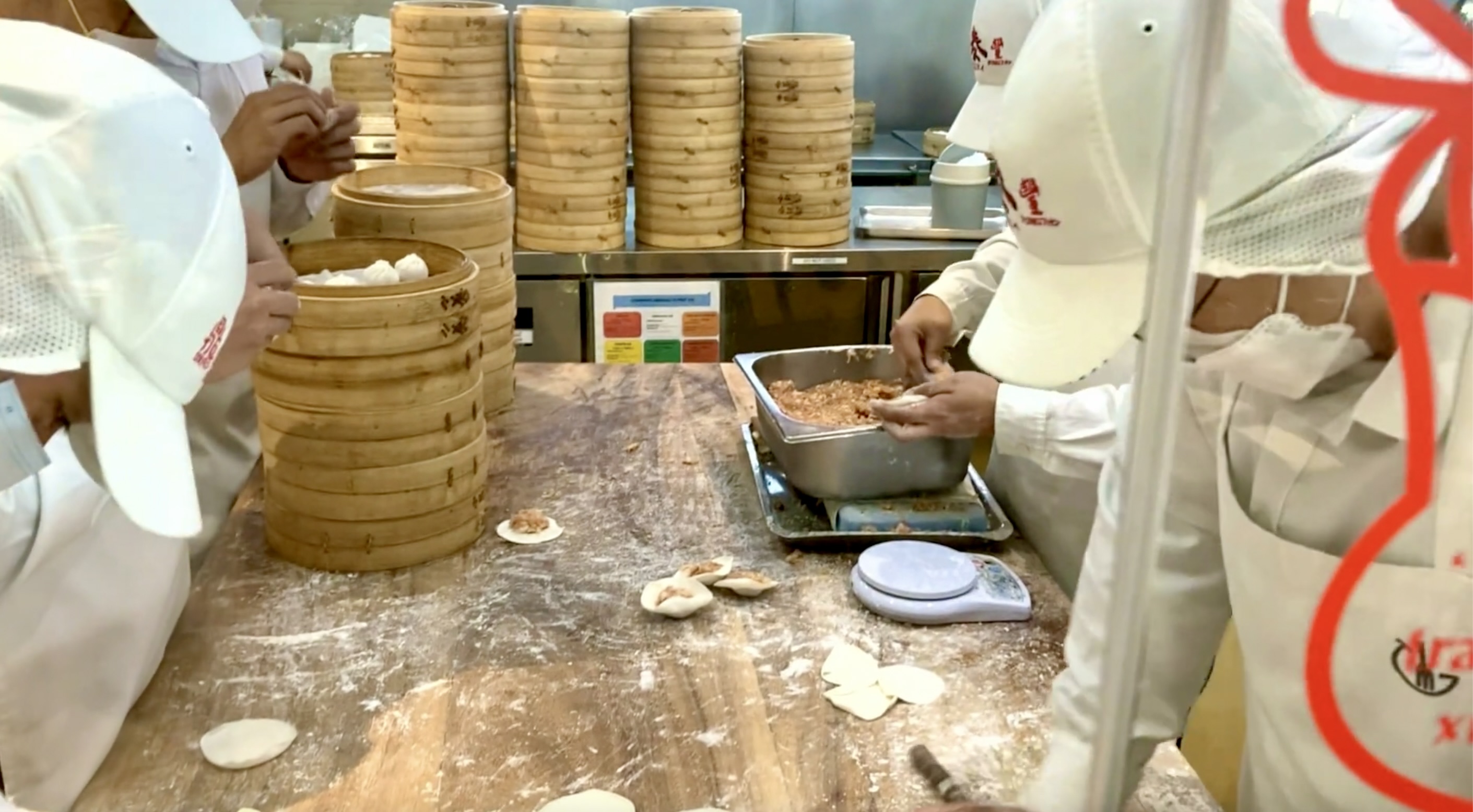 We were fortunate enough to dine in at their original location in Xinyi Road in Taipei so we are really thrilled to devour their dumpling masterpiece once again.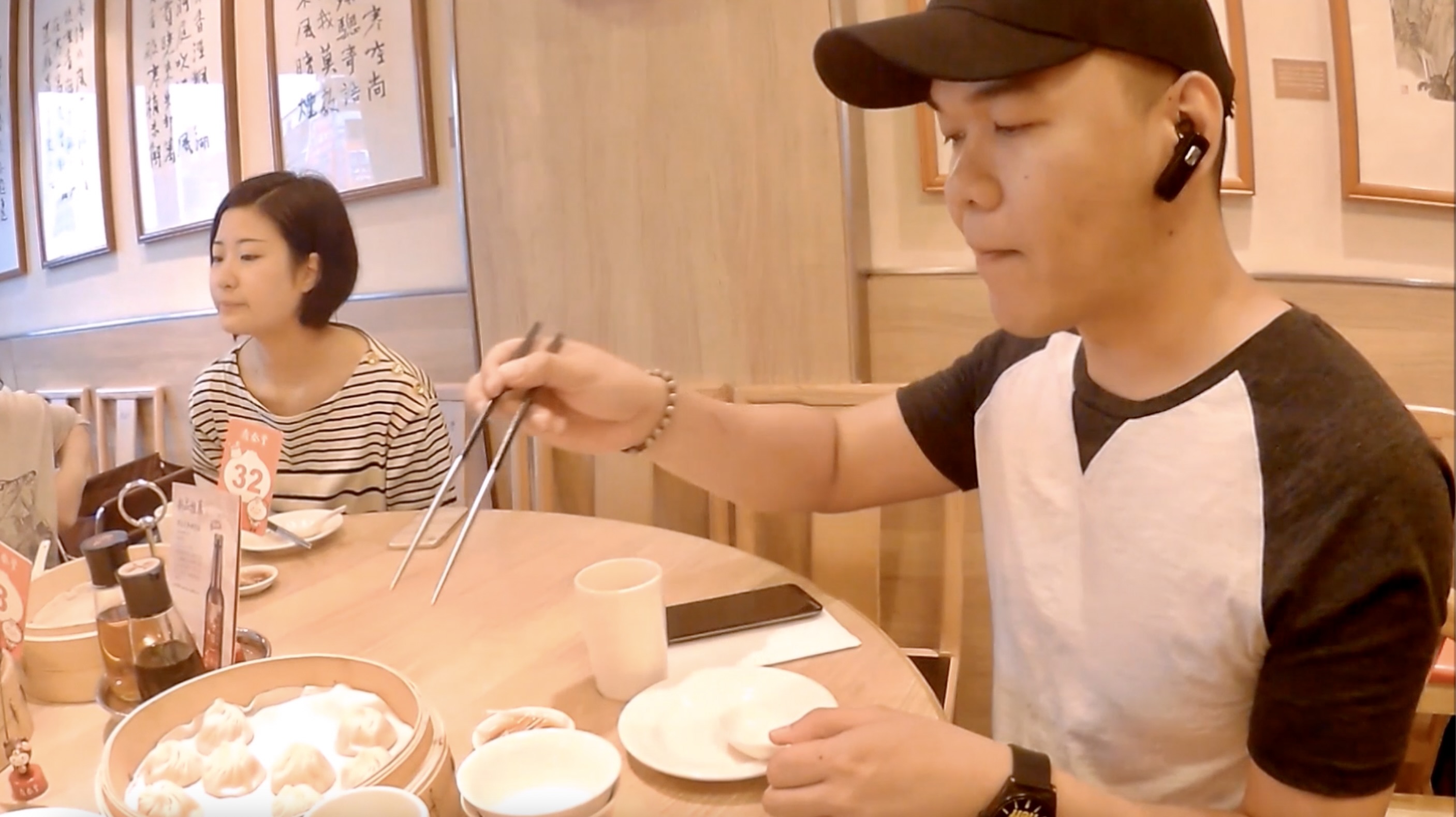 We immediately chowed down on their signature dumplings. Their Xiao Long Bao (PHP 355.00 for 10 pcs.) is one of the most delicate dim sums I have ever tried with its paper-thin skin with beautiful pleats.
The dumplings are really delectable with a little bit of sweetness from the pork that goes perfectly with their dark vinegar and ginger dip.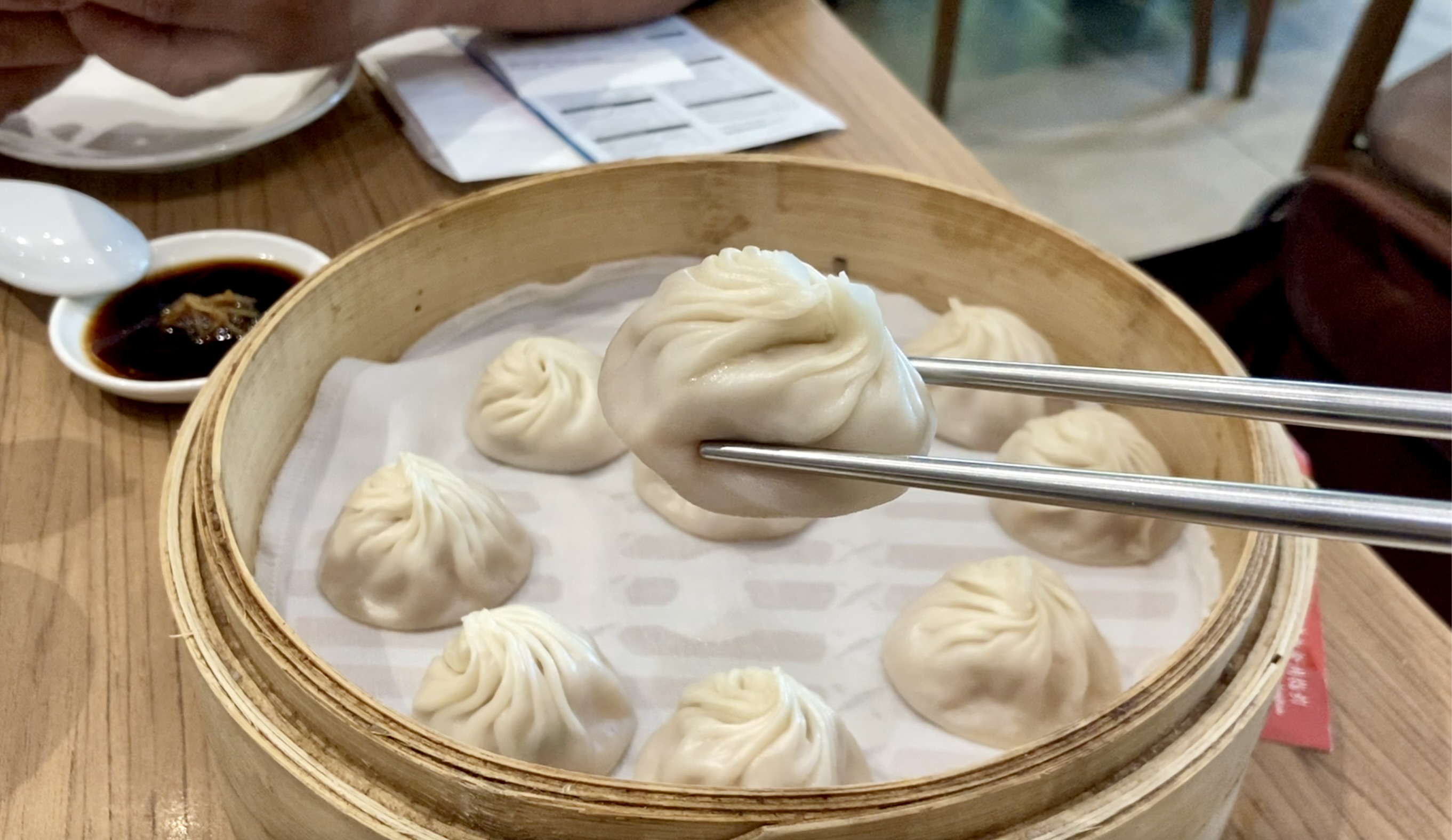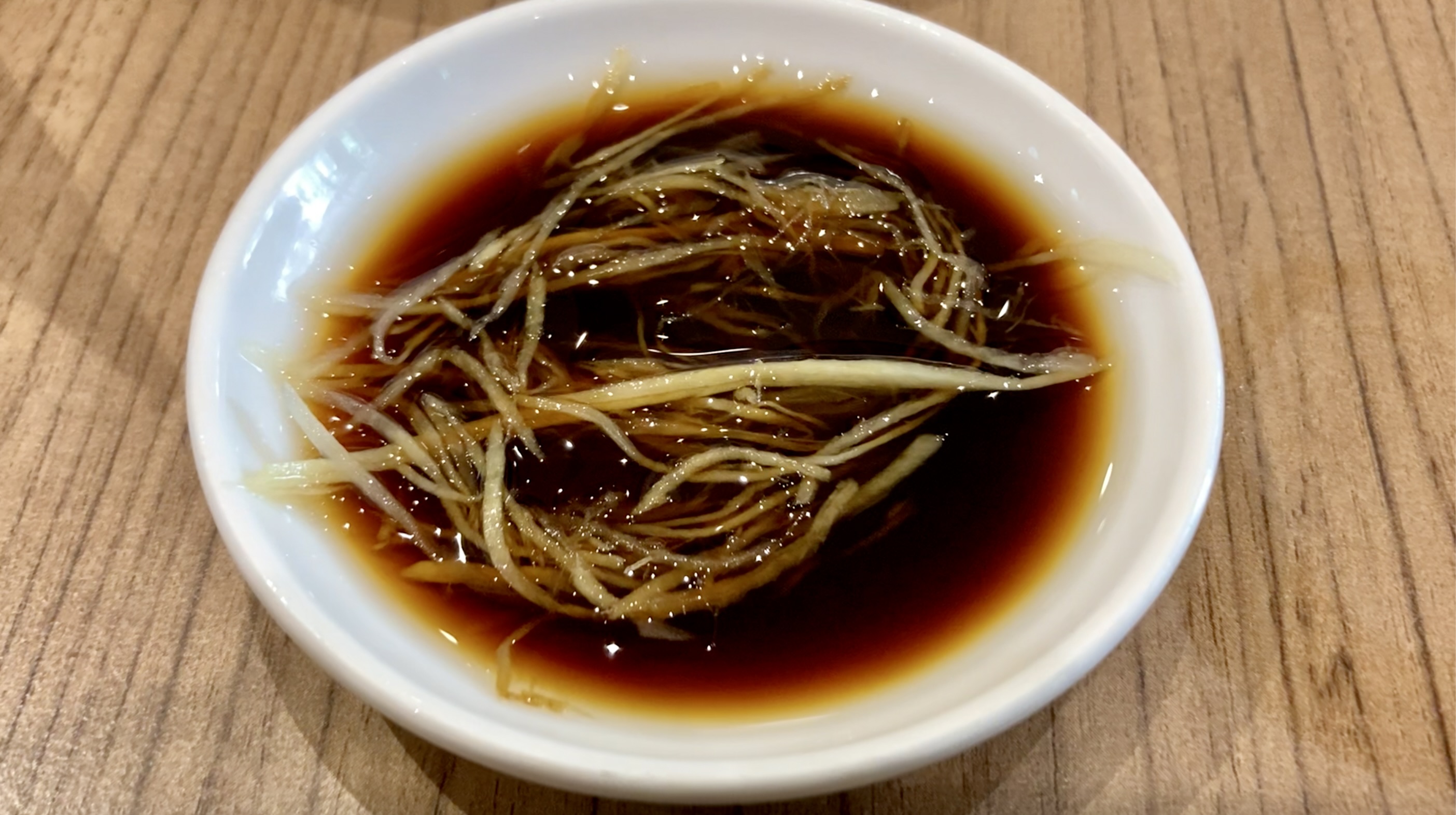 The contrasting textures of the ground pork filling, piping hot soup, and very thin wrapper create the perfect mouthful of goodness. I can totally finish stacks upon stacks of these if only it wasn't that expensive.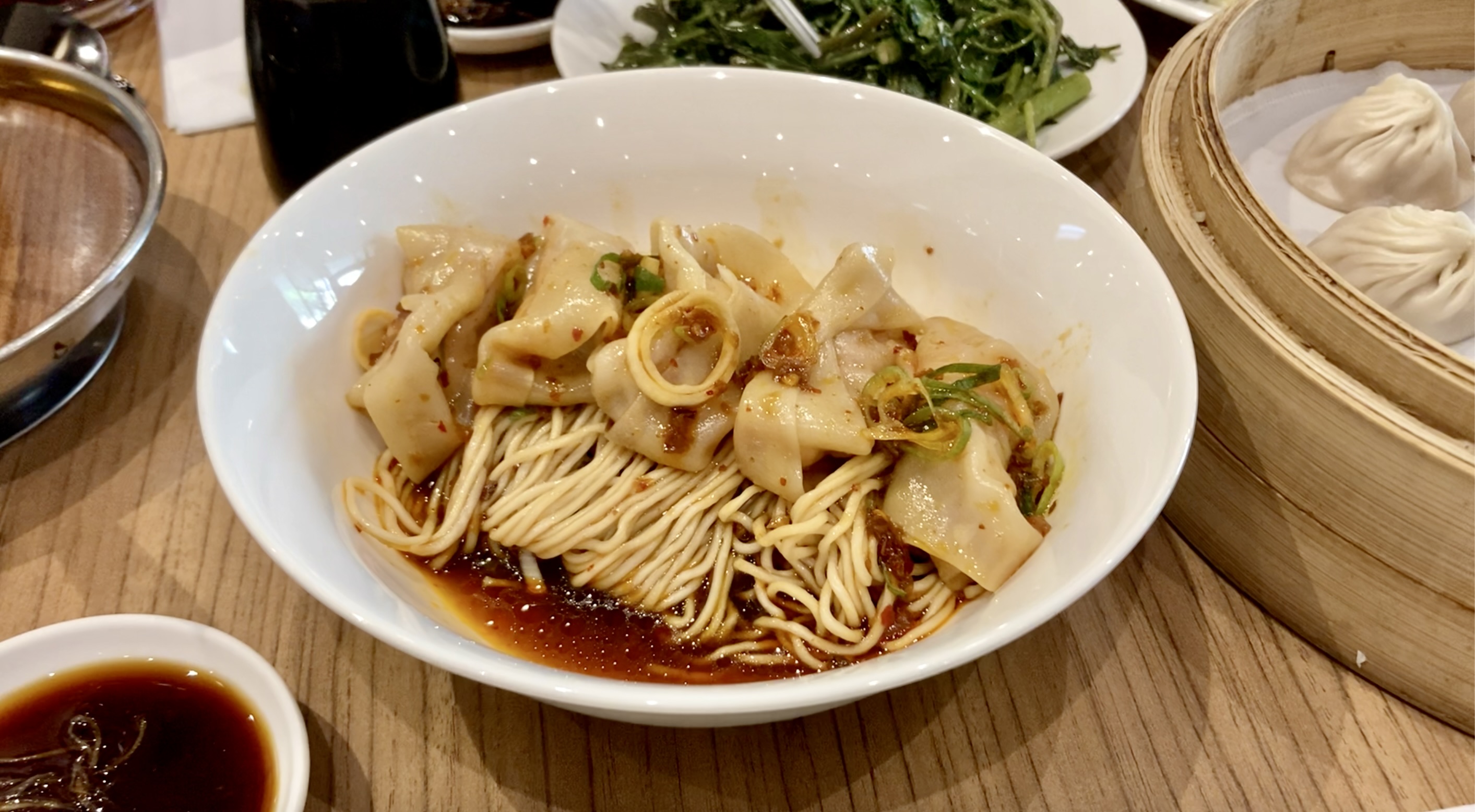 Another item on their menu that's been getting positive reviews from their customers is their Dry Noodles with Spicy Shrimp and Pork Wontons (PHP 255.00).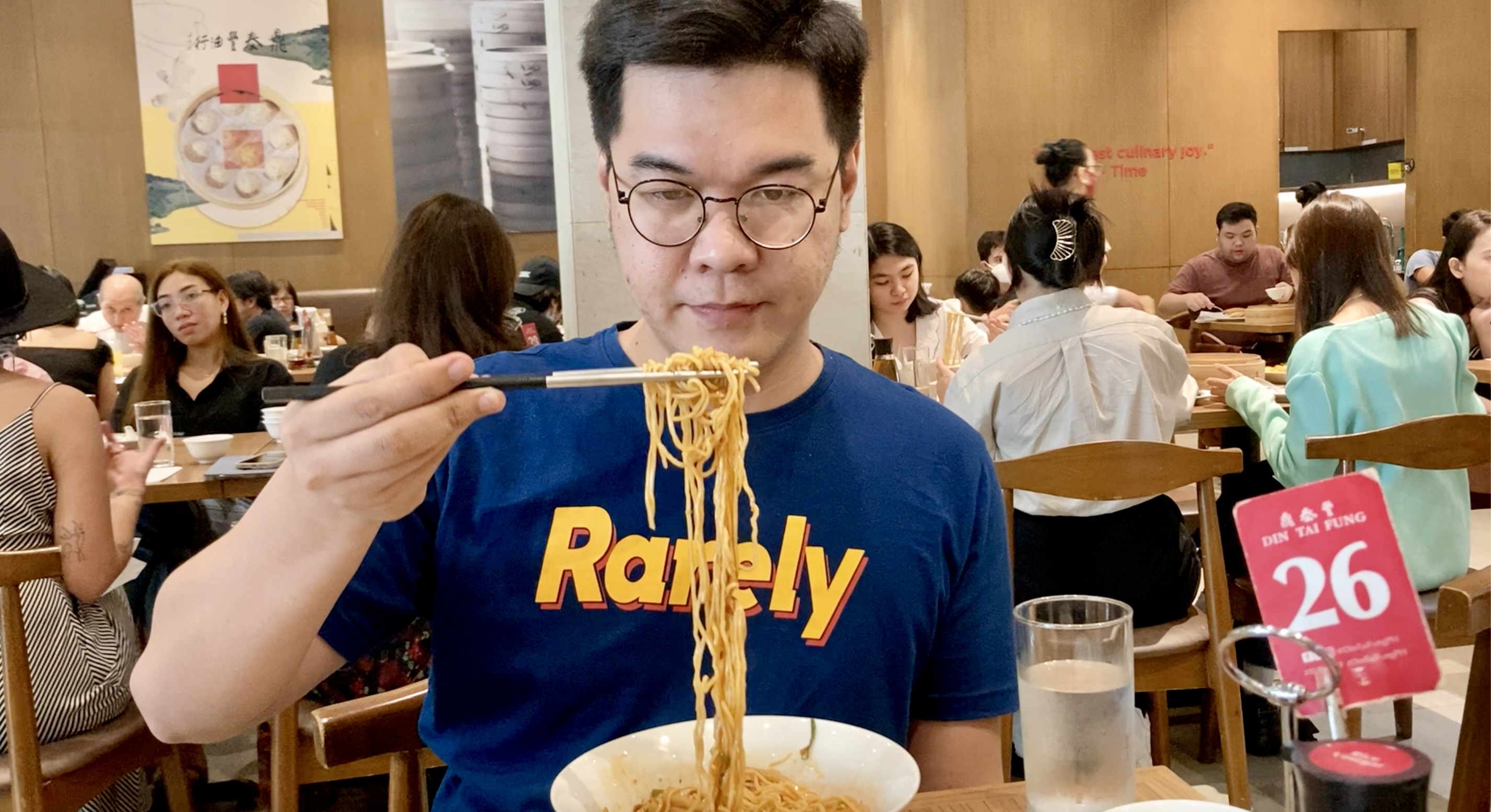 Their noodles are tender and springy while the wontons are juicy and tasty. Its mouthwatering sauce is bursting with flavor. The sauce makes the dish what it is. Its mild spiciness keeps you coming back for more.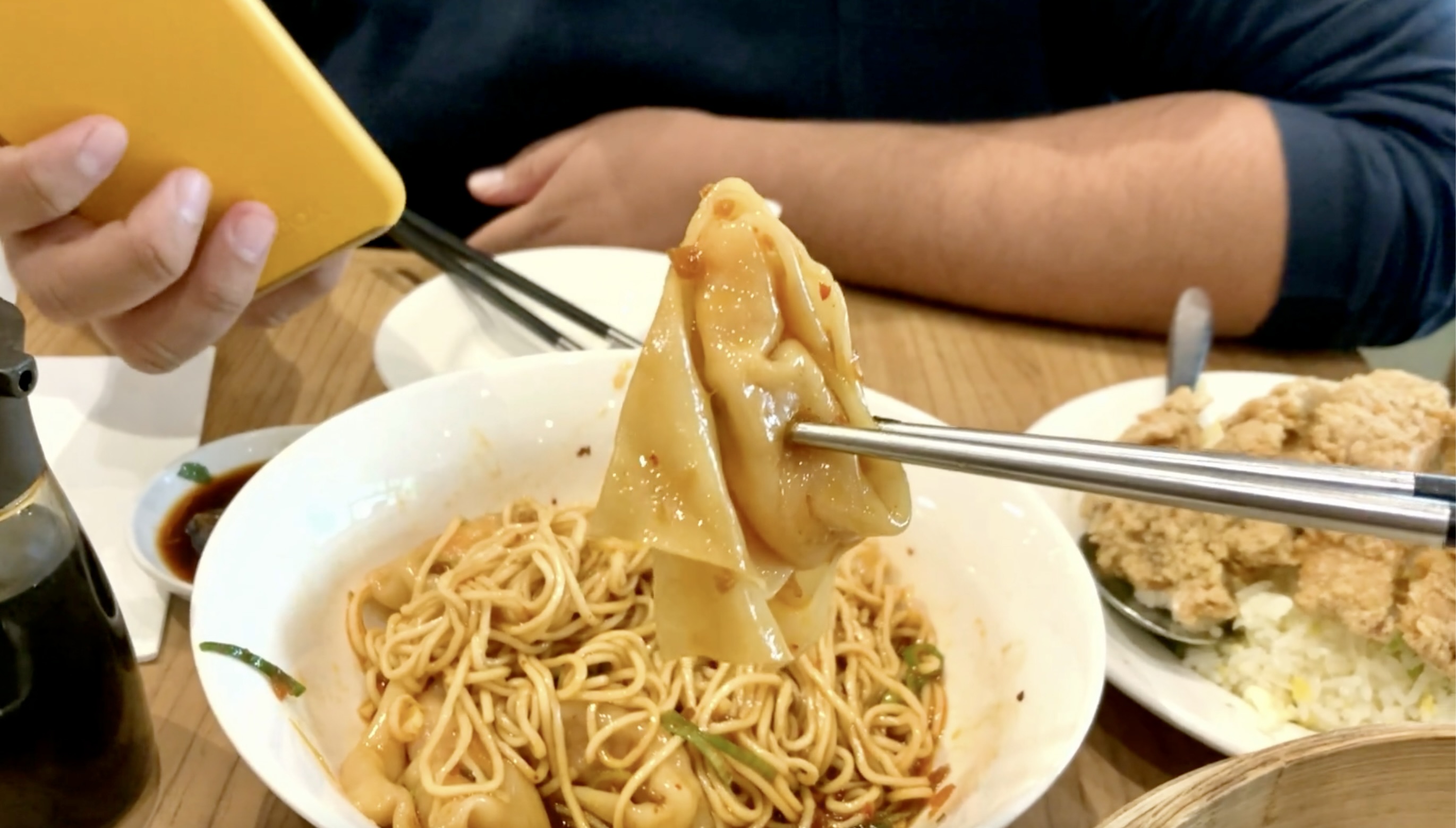 Up next is their Chicken Chop Fried Rice (PHP 310.00), tender and juicy chicken breast coated with a spicy and savory breading. It's fried to perfection and placed on top of their signature egg fried rice.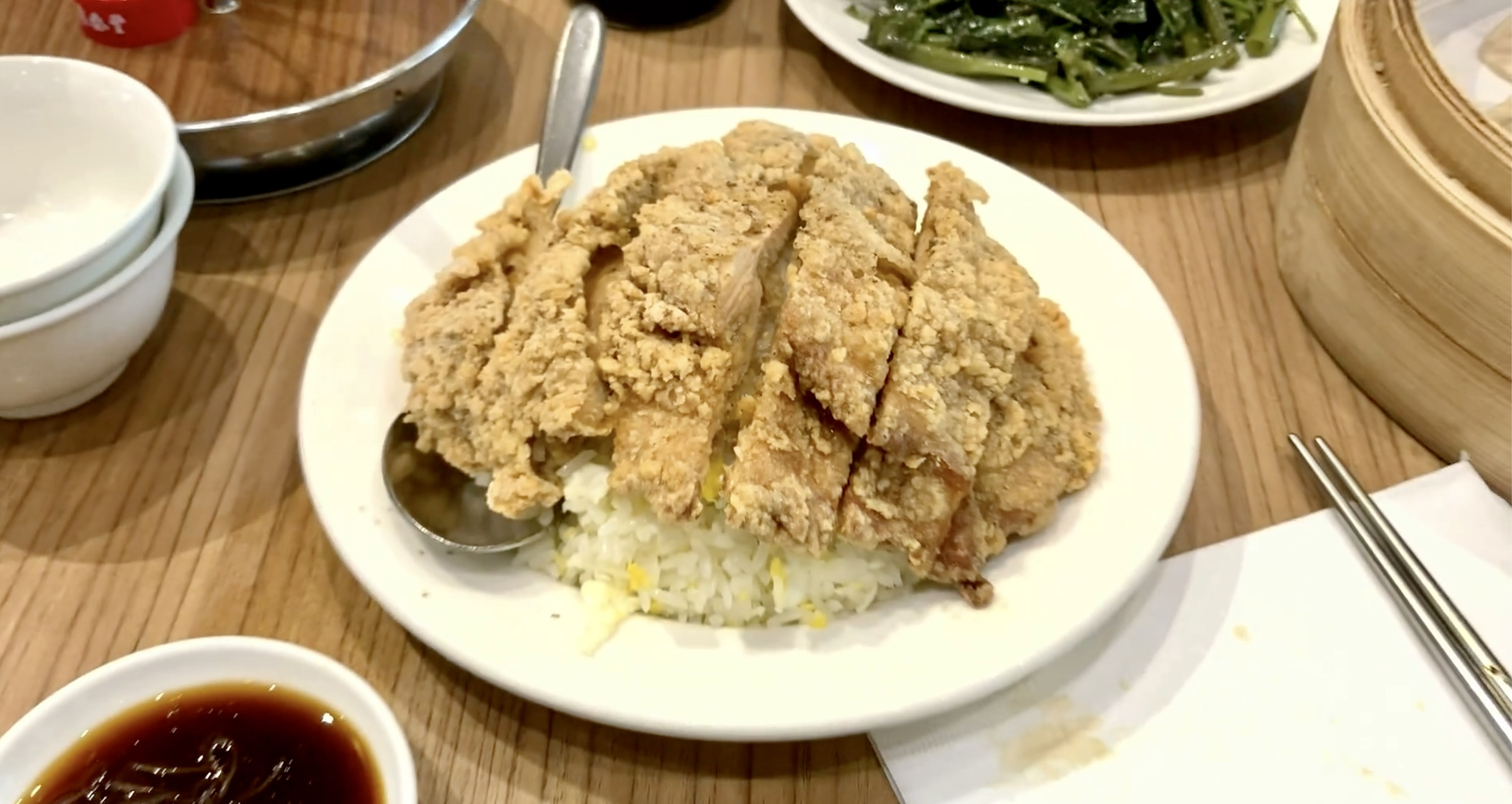 This dish reminds me again of Hot Star's gigantic fried chicken but this one tastes a lot better and doesn't have that greasy smell and aftertaste. Their huge serving is more than enough to make two people full so it also gives you value for money.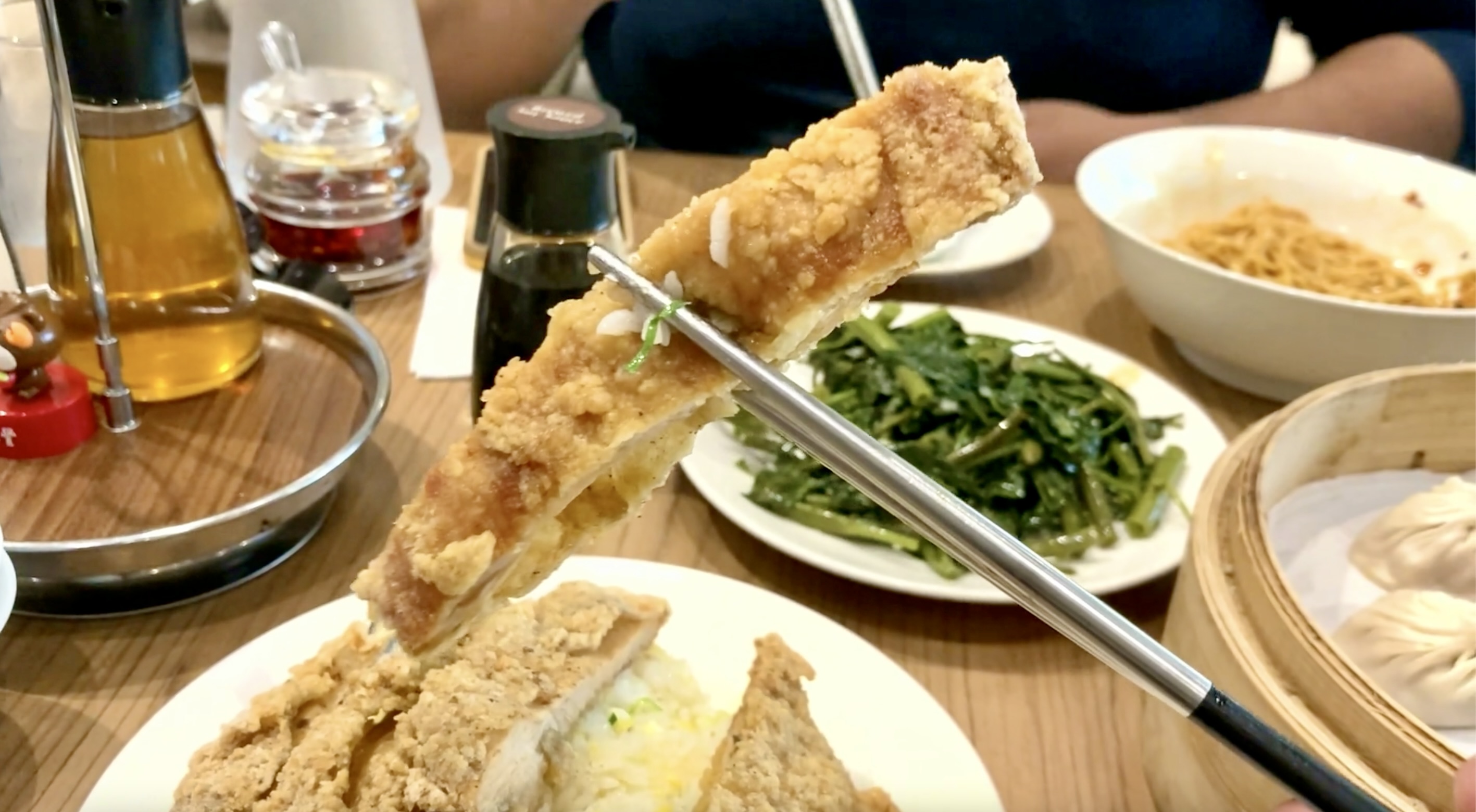 We also ordered a serving of their Stir-Fried Chinese Kang Kong (PHP 160.00) for a much-needed dose of "healthy" greens.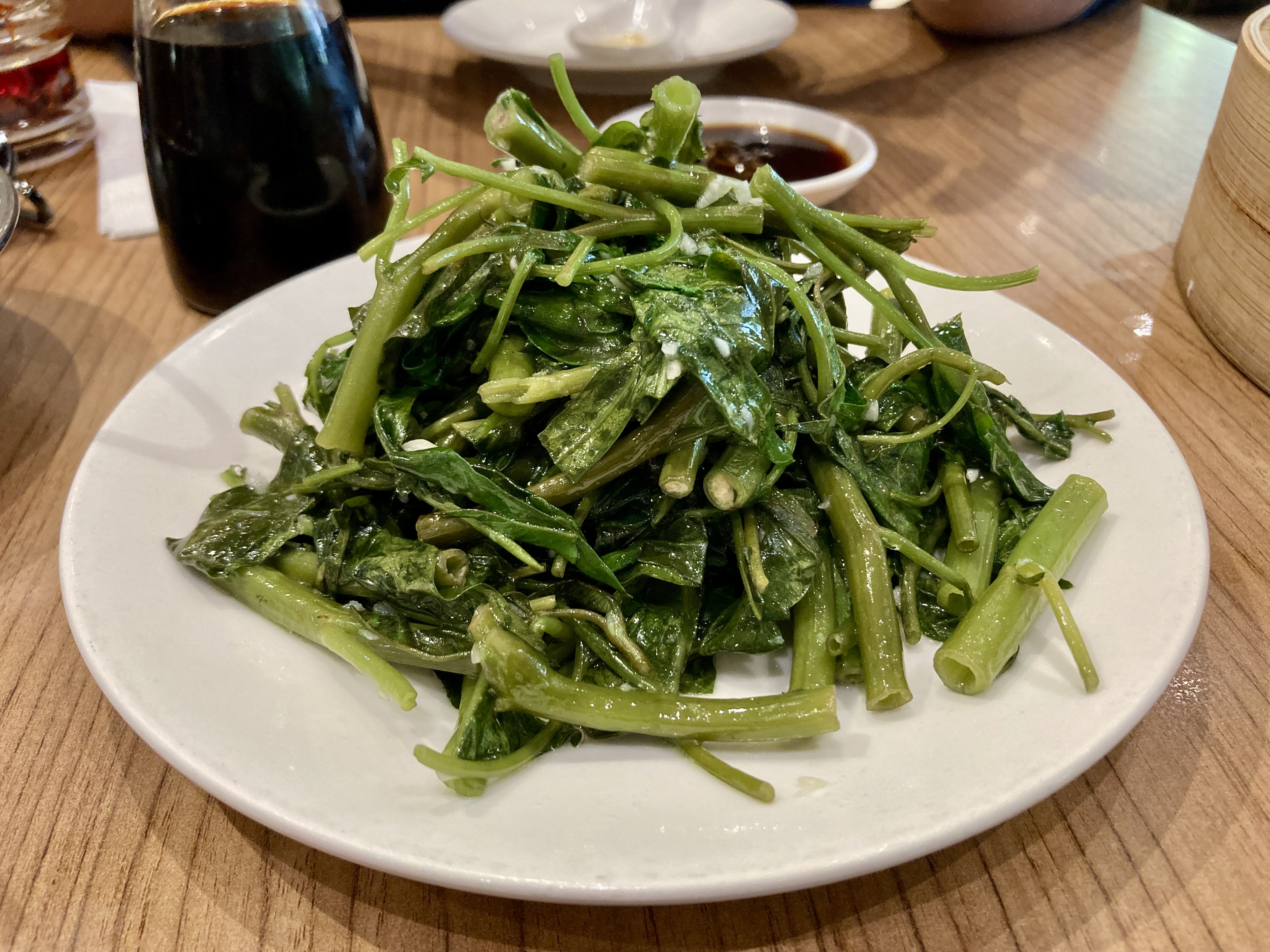 In conclusion, the quality of the food we ate at Din Tai Fung BGC is very consistent with what we experienced in their original location in Taiwan.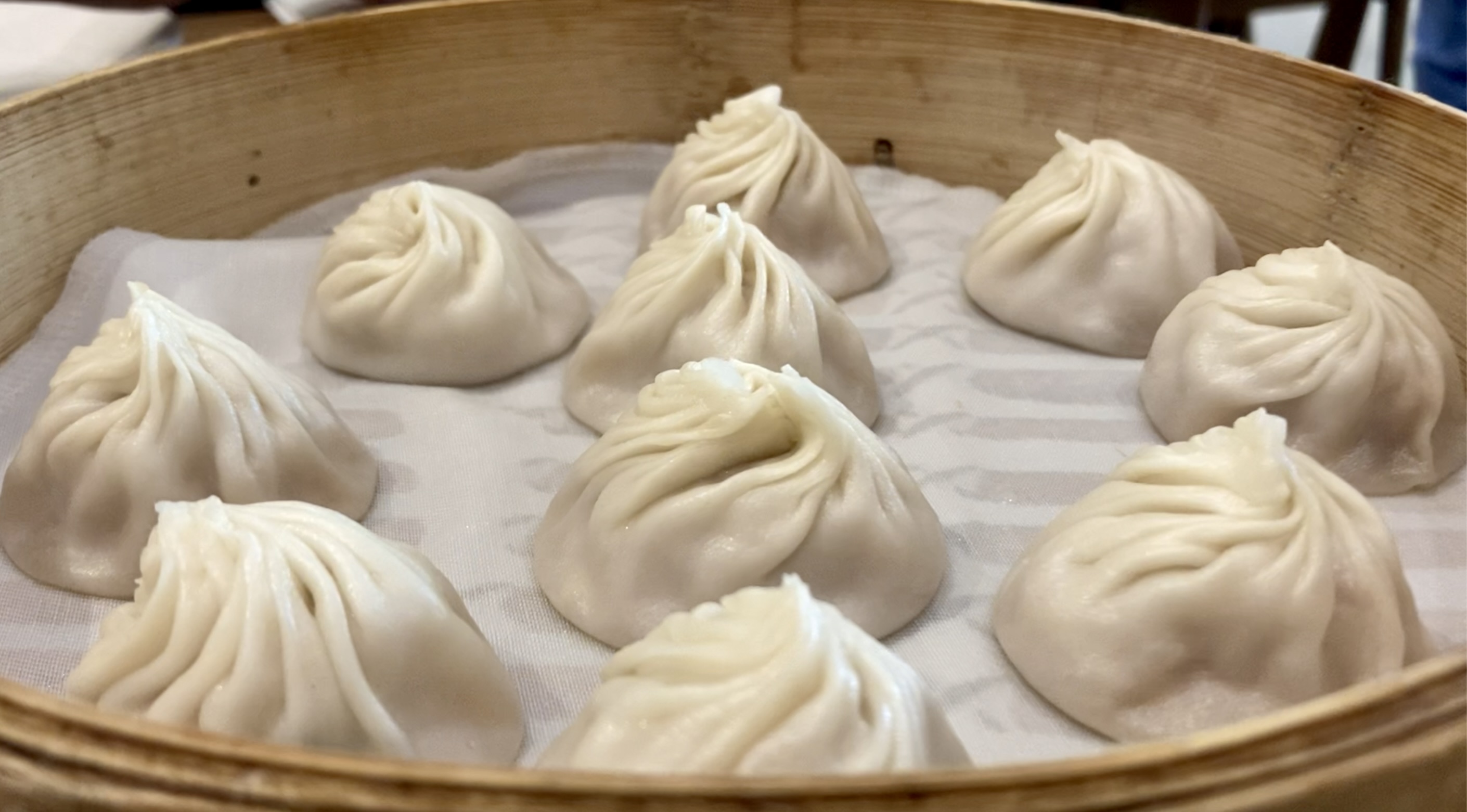 Their soup dumplings took me back to the busy yet charming streets of Taipei. I highly recommend you to try their Wonton Noodles and I am sure that you will fall in love with them too.
---
The Verdict: 5.0 / 5.0
Address: BONIFACIO GLOBAL CITY L/G C1, Bonifacio High Street Central, Taguig, Metro Manila
Operating Hours: 10:00 AM – 10:00 PM
Subscribe to The Daily Phil on YouTube for more Food and Travel videos.
Like us on Facebook to get real-time updates on where The Daily Phil is headed next.
This is The Daily Phil, conquering the world, one country at a time, using a Filipino passport.
Until next time, Travel Now, Bills Later!