Today, we are traveling back to Taiwan to enjoy some of our favorite Taiwanese dishes. Luckily, there are several restaurants in Banawe, Quezon City that will satisfy your craving for Taiwanese food without leaving the Philippines.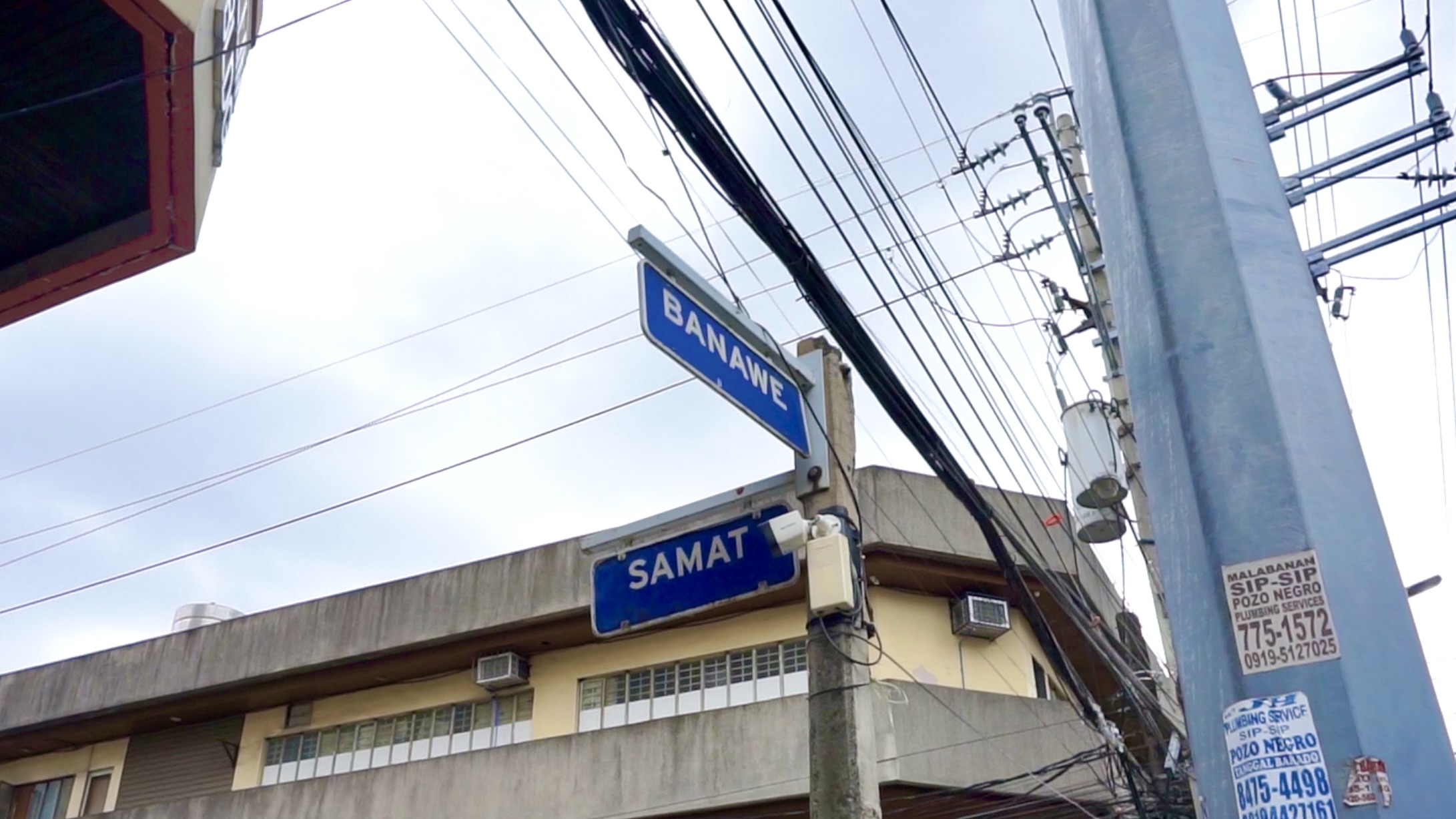 One of them is Fong Wei Wu, a humble eatery serving authentic and fusion Taiwanese street food and restaurant staples.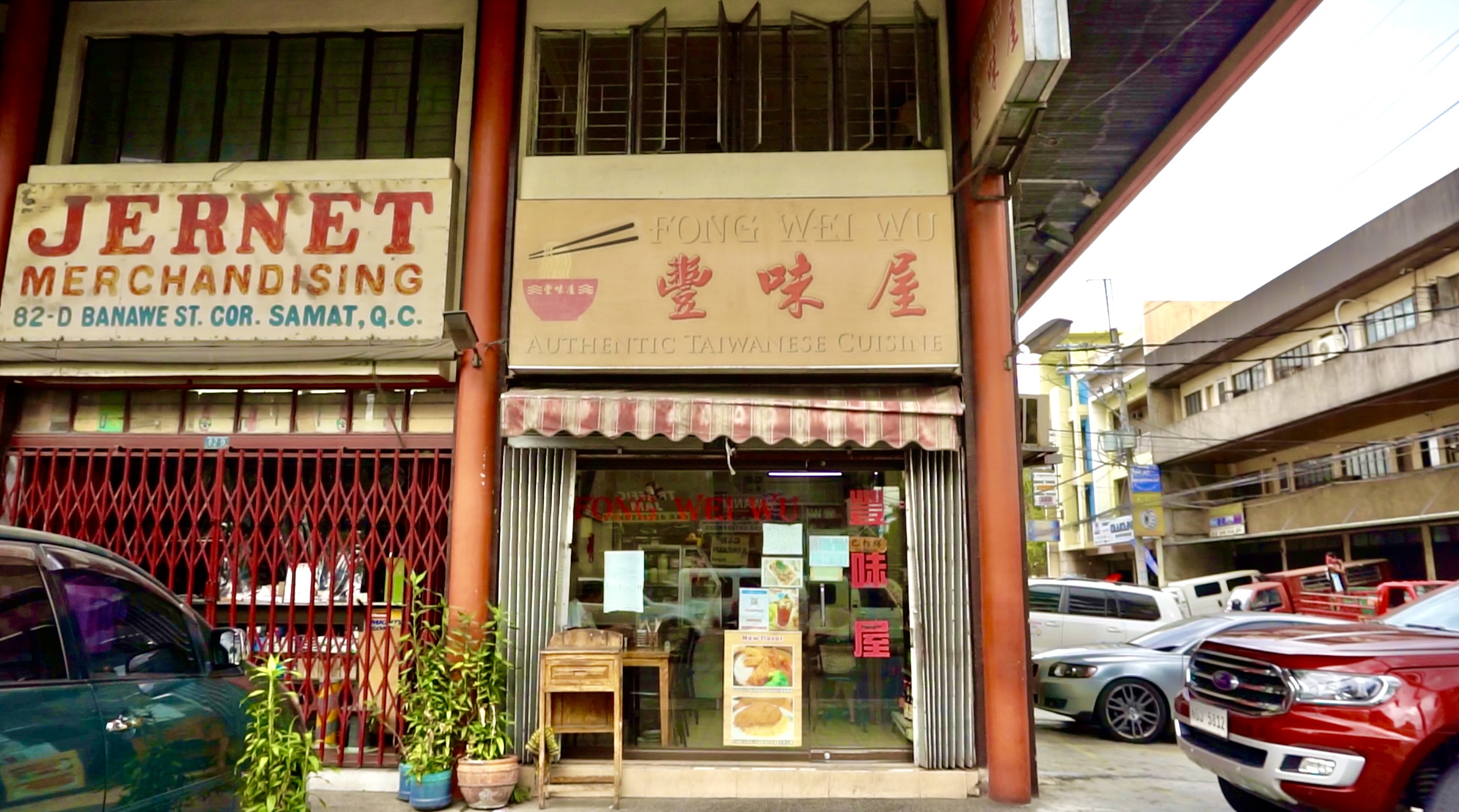 Customers can pick from the specials of the day that are shown on their glass counter display.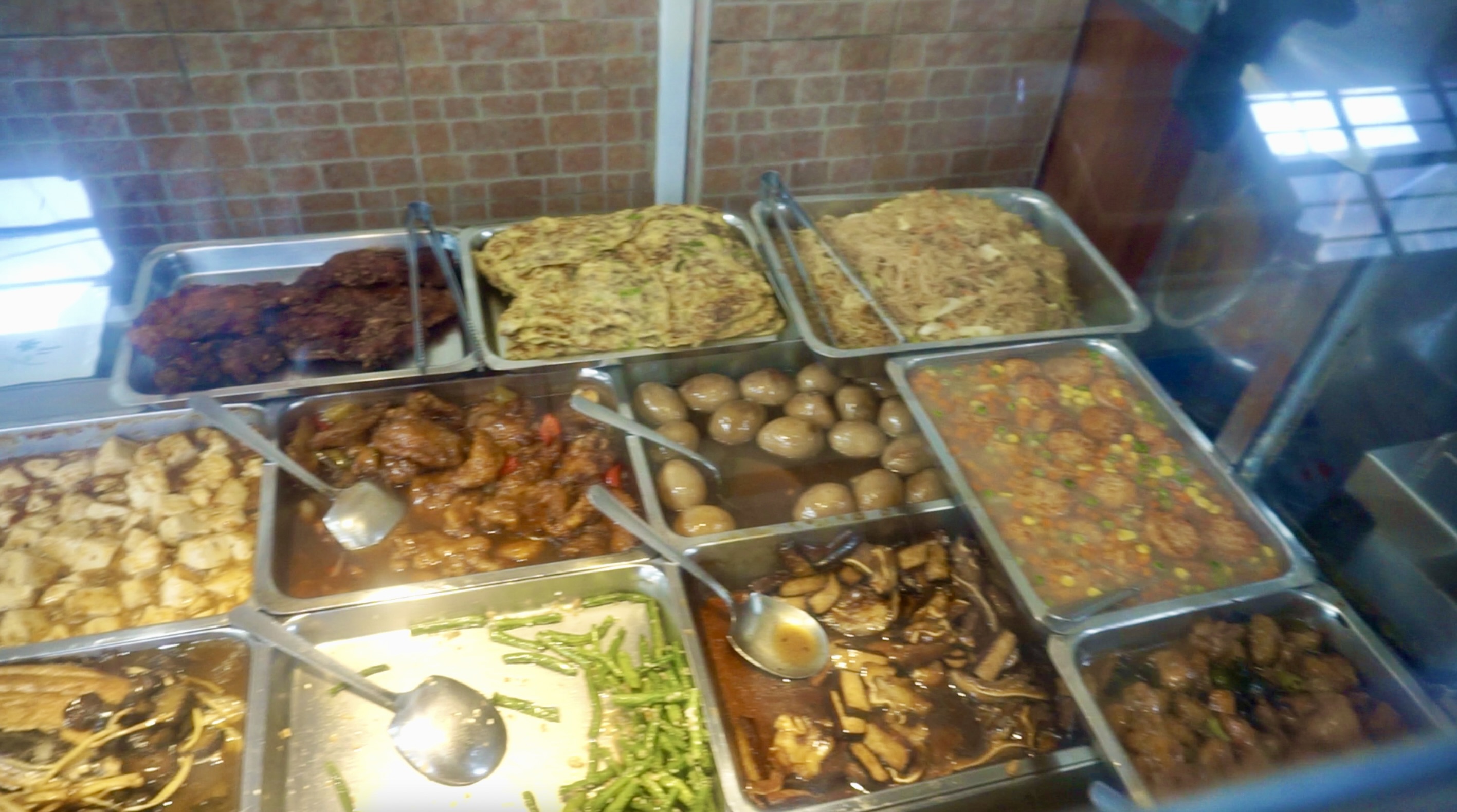 The first thing on the menu is Braised Pork Rice. It tasted similar to Jin Feng's Lu Ruo Fan in Taiwan.
You get the saltiness from the soy sauce and a little bit of sweetness too. It is very greasy, in a good way, just like how it's done in Taiwan. I also got a lot of the flavor from the star anise. However, this one is paired with an Adobo egg instead of the usual tea egg.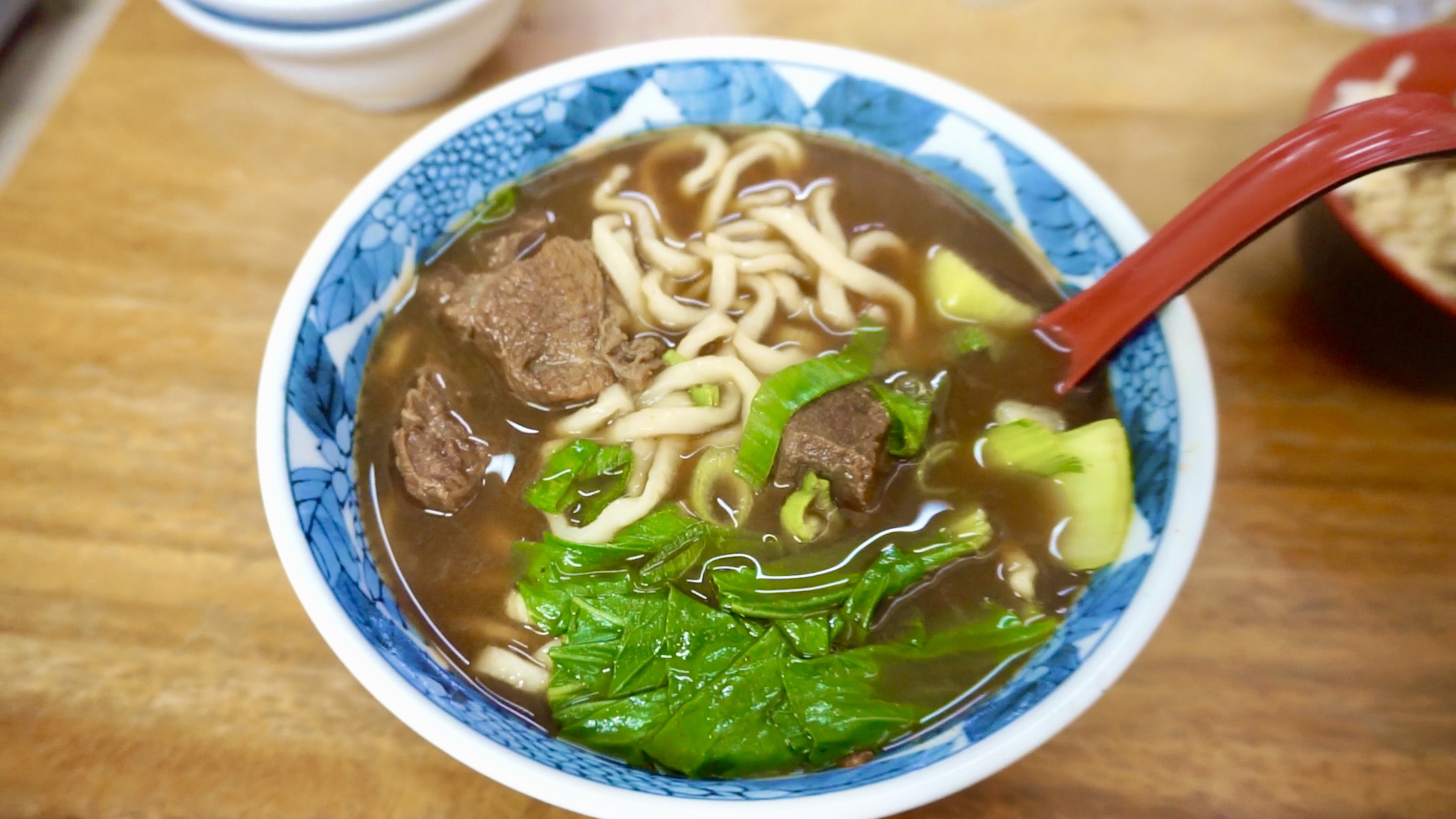 Next up is their Beef Noodle Soup which is also considered one of Taiwan's national dishes. The broth is really delicious. You get that deep, rich beef flavor, a hint of Chinese herbs and spices, and a citrus sourness with every sip.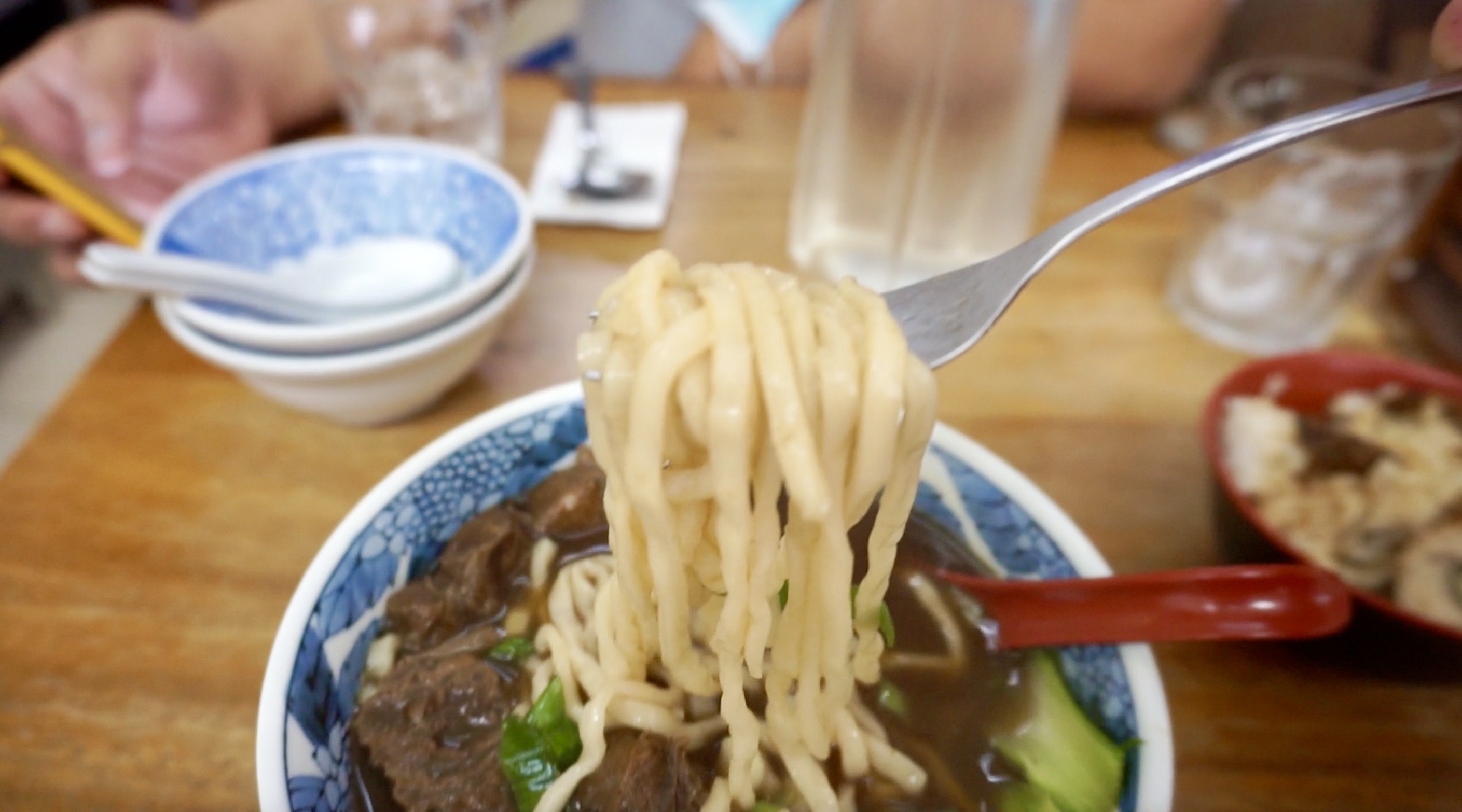 The noodles are thick and springy and the beef chunks are tender and flavorful. The one that we had in Lin Dong Fang in Taipei tasted very close to this one.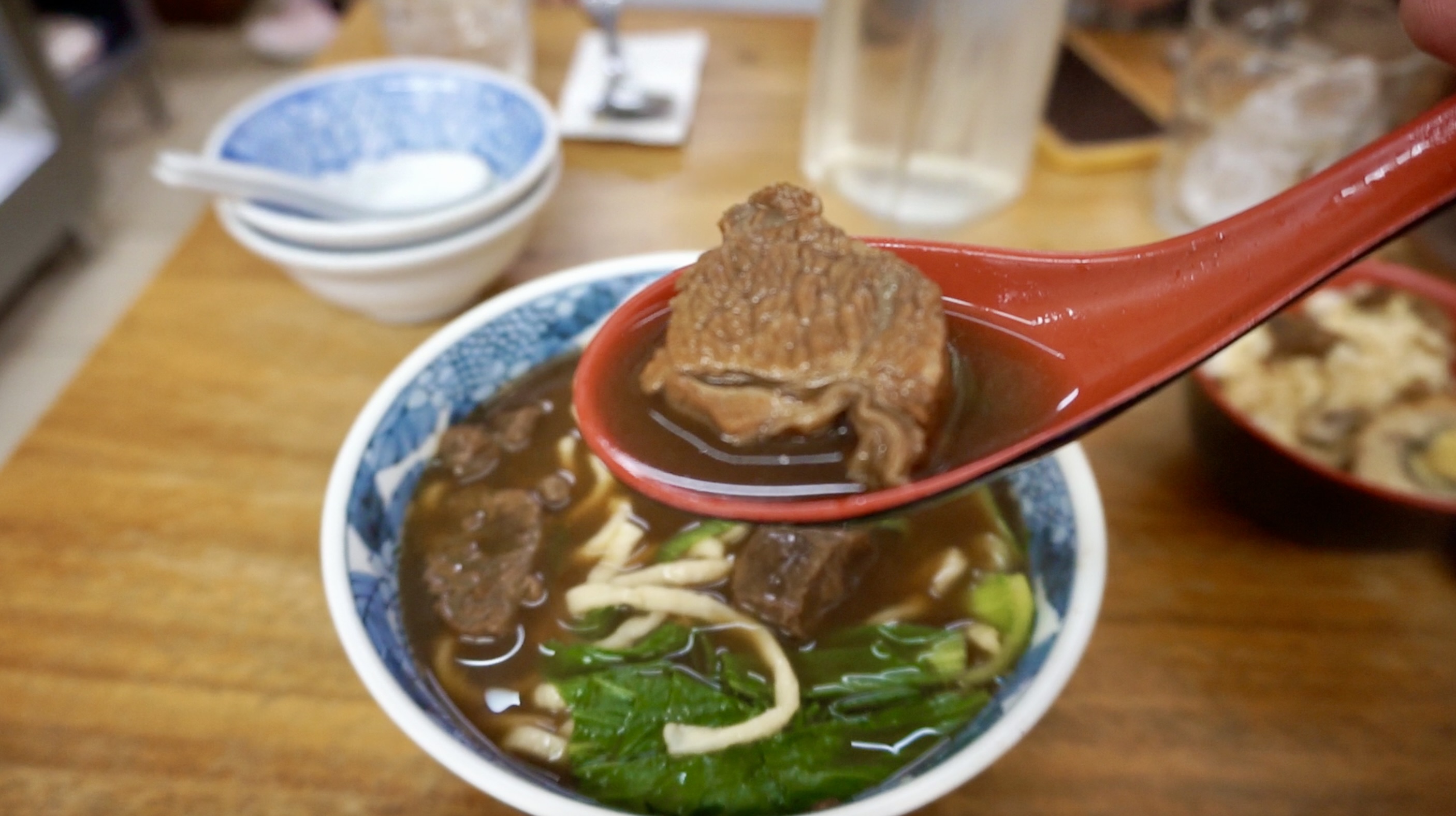 Round 3 features Cua Pao (Gua Bao) or the Taiwanese hamburger made of bao stuffed with pork belly, mustard leaves, peanuts, and cilantro.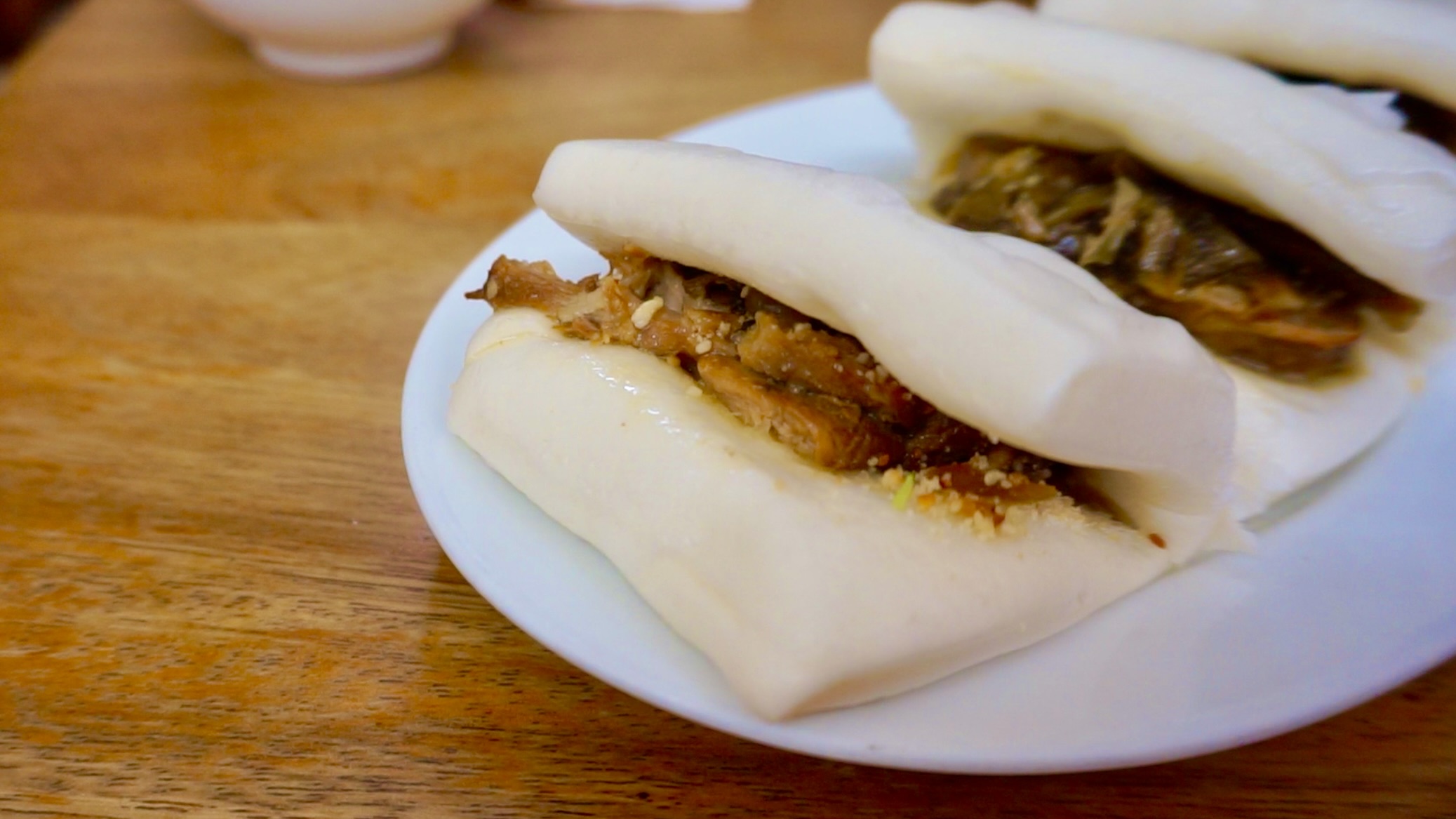 Lan Jia Gua Bao is one of my favorites among the several street foods we tried in Taiwan. However, their version is a little bit lacking when it comes to the filling.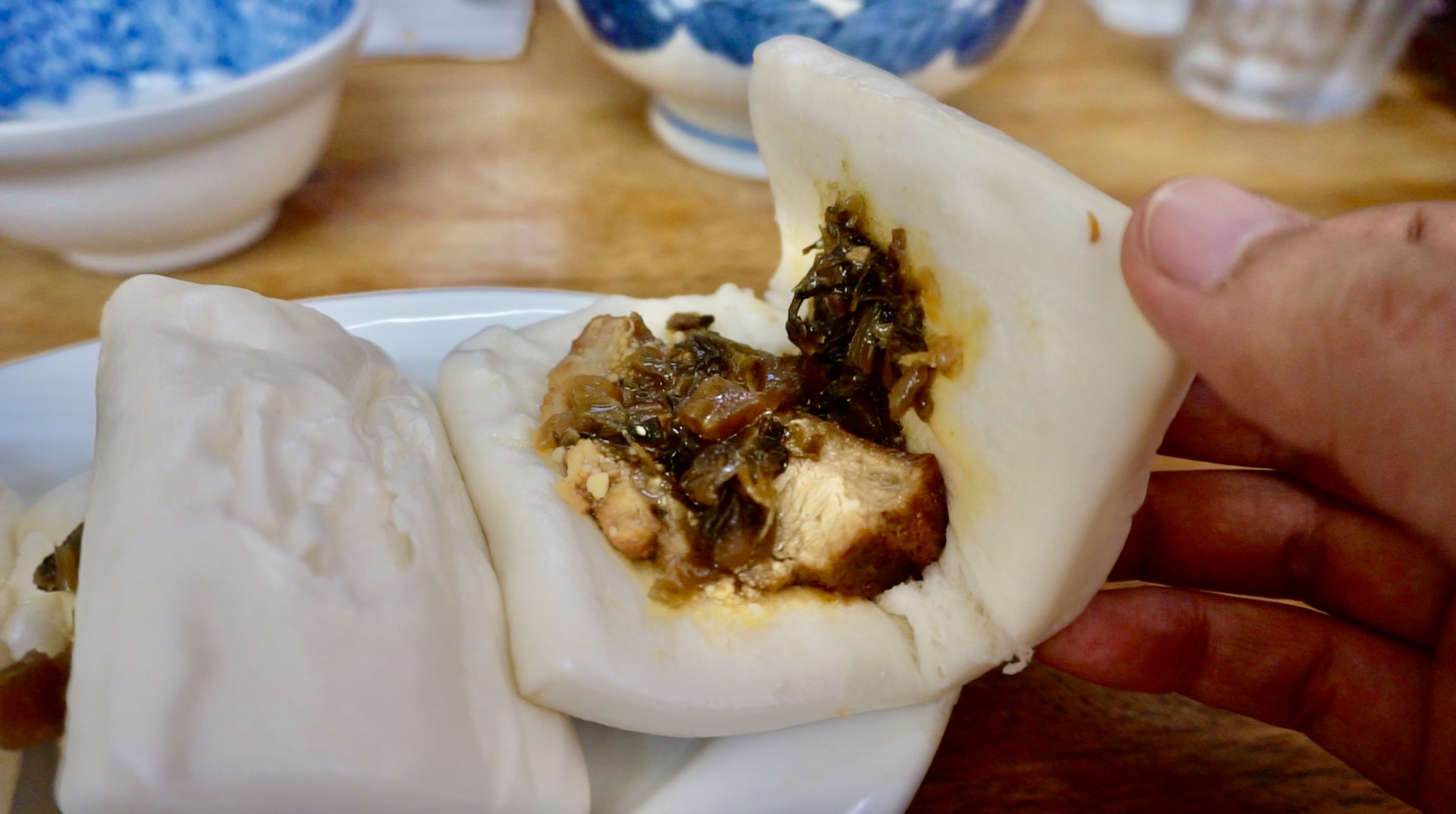 There wasn't enough of it so I didn't get a lot of flavor from the meat. It is also very expensive so I kind of expected it to be really good. Oh well.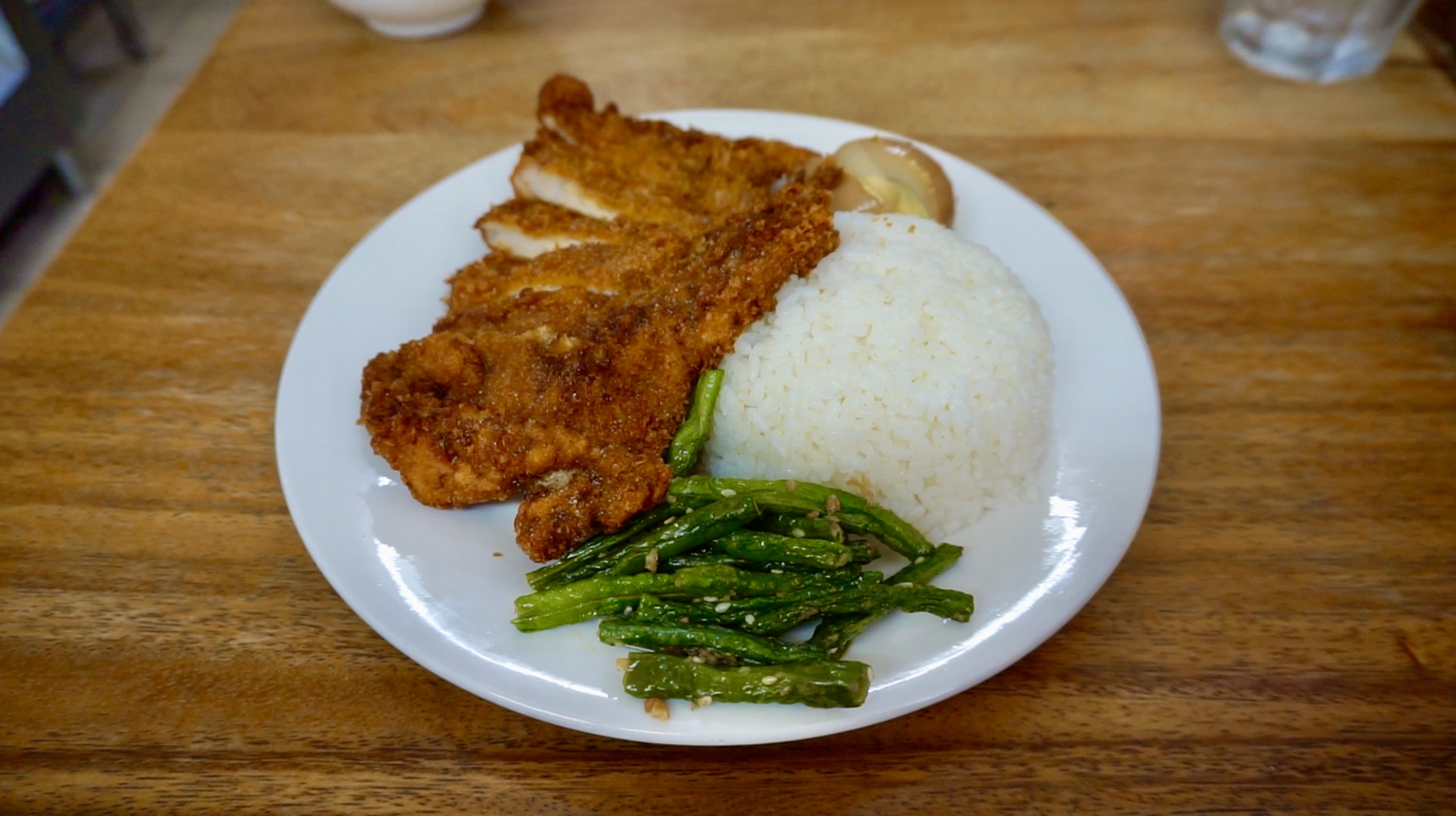 Last but not least is one of their best sellers, Fried Pork Chop. Their serving size is big and it came with a side of fresh and crunchy string beans which I enjoyed a lot.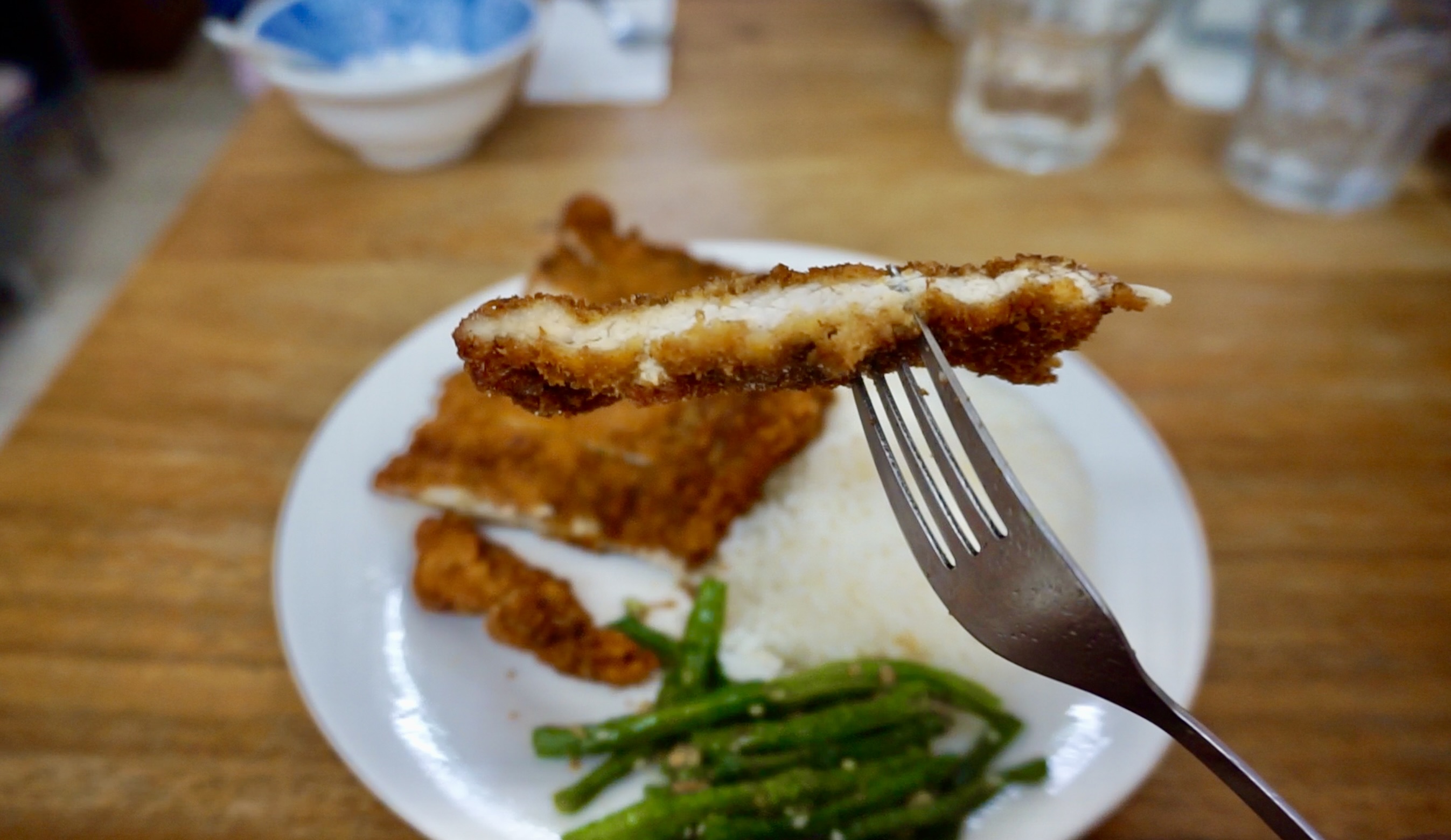 The pork is tender and crispy. The breading tasted like garlic and had a little bit of heat to it. It reminded me of Hot Star Fried Chicken in Shilin Night Market.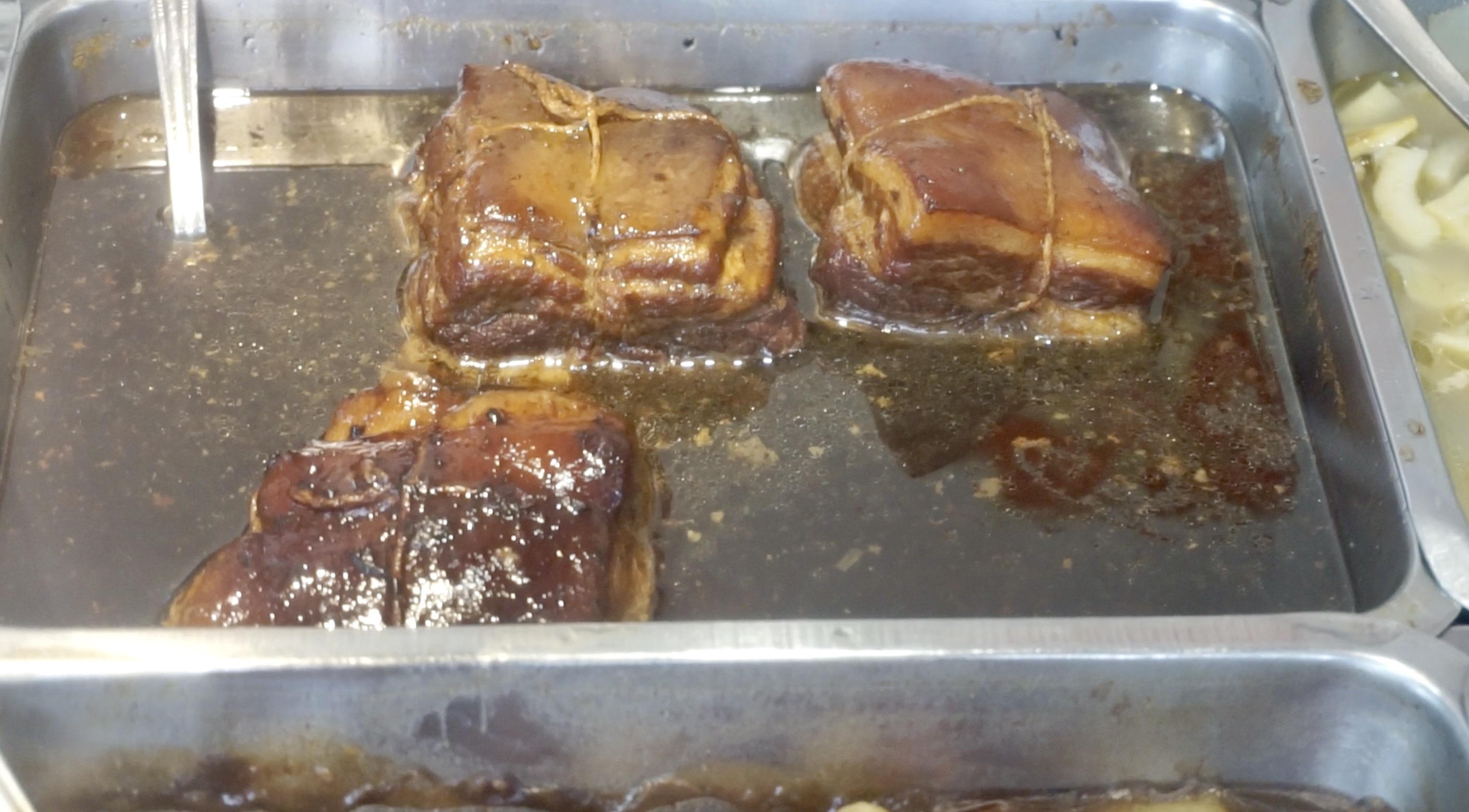 If you are longing for Taiwanese food then you have another reason to drop by Banawe aside from car accessories and other Asian restaurants that are also under the radar.
Fung Wei Wu is not bad at all with most of their offerings tasting very authentic. However, others might find the price of some of their items a little too steep for a small and casual dining spot.
The Verdict: 4.0 / 5.0
Address: 82 Banawe Corner Samat St, Sto Domingo, Quezon City 1113
Operating Hours: 10:00 AM – 8:00 PM
Subscribe to The Daily Phil on YouTube for more Food and Travel videos.
Like us on Facebook to get real-time updates on where The Daily Phil is headed next.
This is The Daily Phil, conquering the world, one country at a time, using a Filipino passport.
Until next time, Travel Now, Bills Later!