Today we are heading north to the culinary capital of the Philippines – Pampanga, to try out Aling Lucing's Sisig in Angeles City. Aling Lucing invented this iconic pork dish that is loved by locals and foreigners alike including the late celebrity chef Anthony Bordain. Gaano nga ba kasarap ang Original Sisig ng Angeles? Let's find out!
---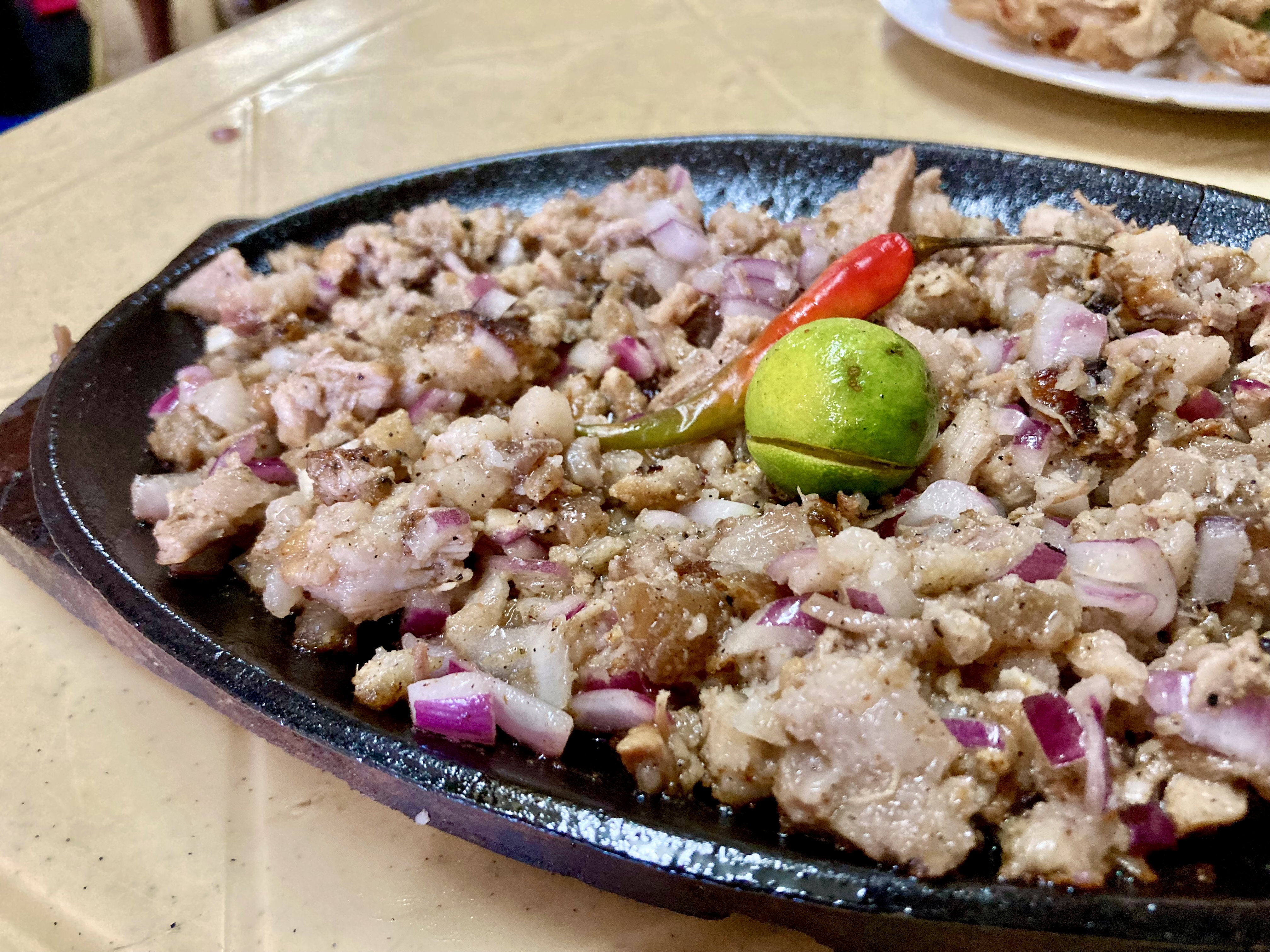 We immediately ordered the dish that we came here for. The original sisig looked very simple, just like the typical ones that you would order from any other restaurant. However, it has no raw egg, mayonnaise or any other toppings.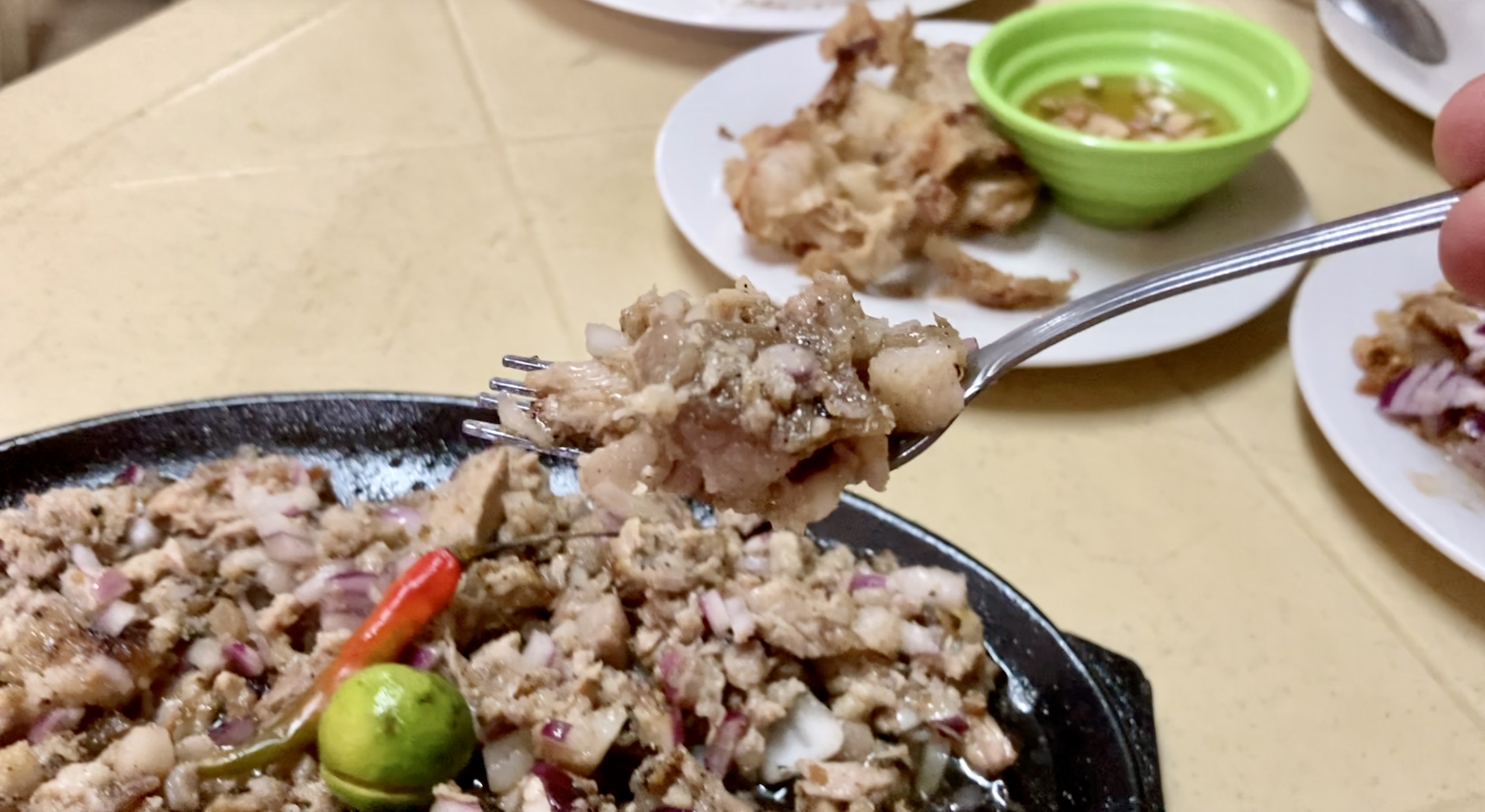 The pork was chewy in texture and oozing with savory goodness and smoky flavor. Each bite came with a mild bitterness from the charred bits. The raw onions compliment the dish with its sweetness. As expected, the pork was sweating its own grease and I wouldn't be surprised if some people might find this dish to be too oily. One sizzling plate costs PHP 220.00.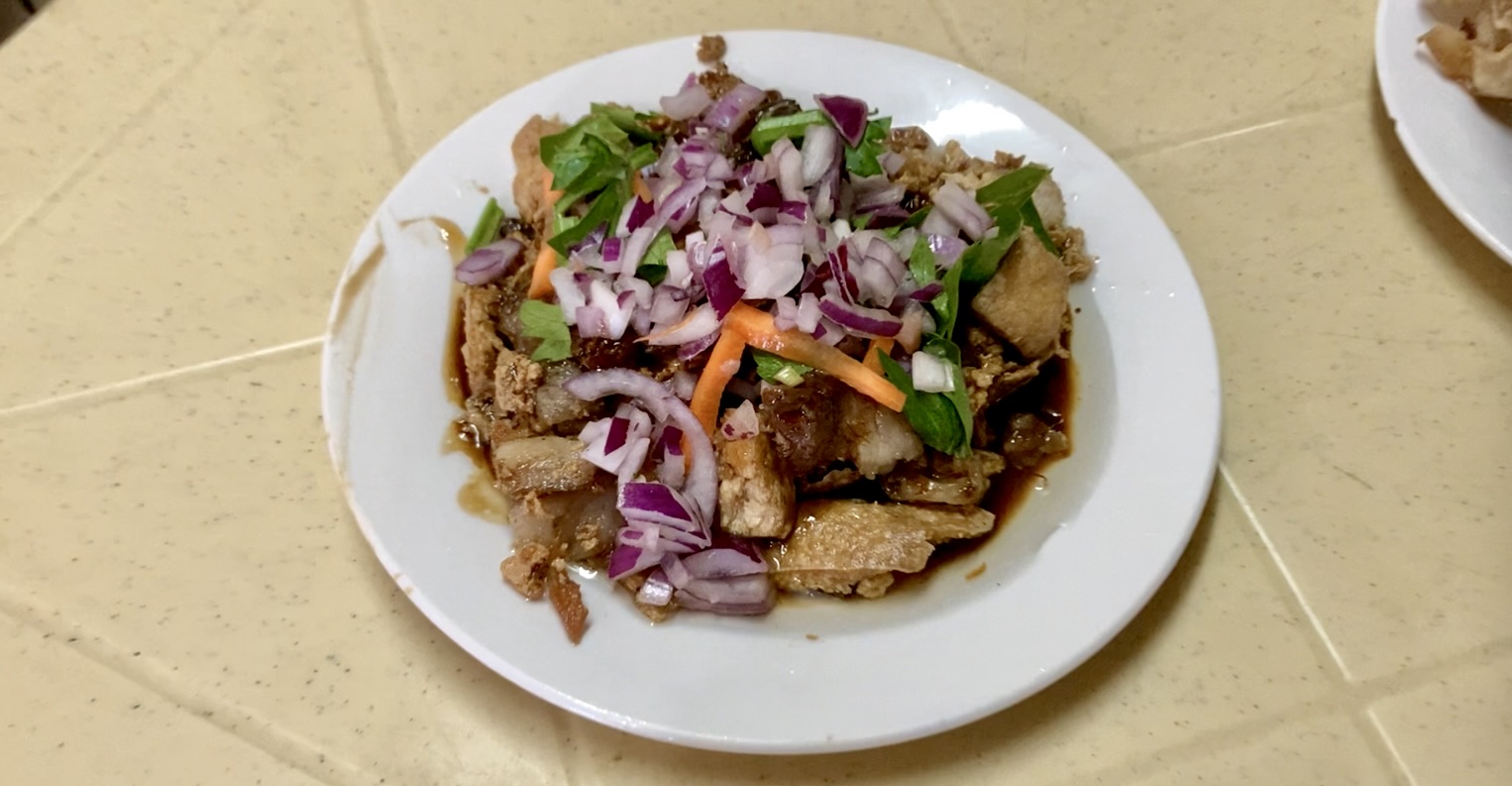 I was pleasantly surprised to see Tokwa't Baboy on Aling Lucing's menu as we were also thinking of stopping by Mila's as this is their specialty. The tofu was crunchy and crumbly. They were generous enough to put in several pieces of lechon kawali.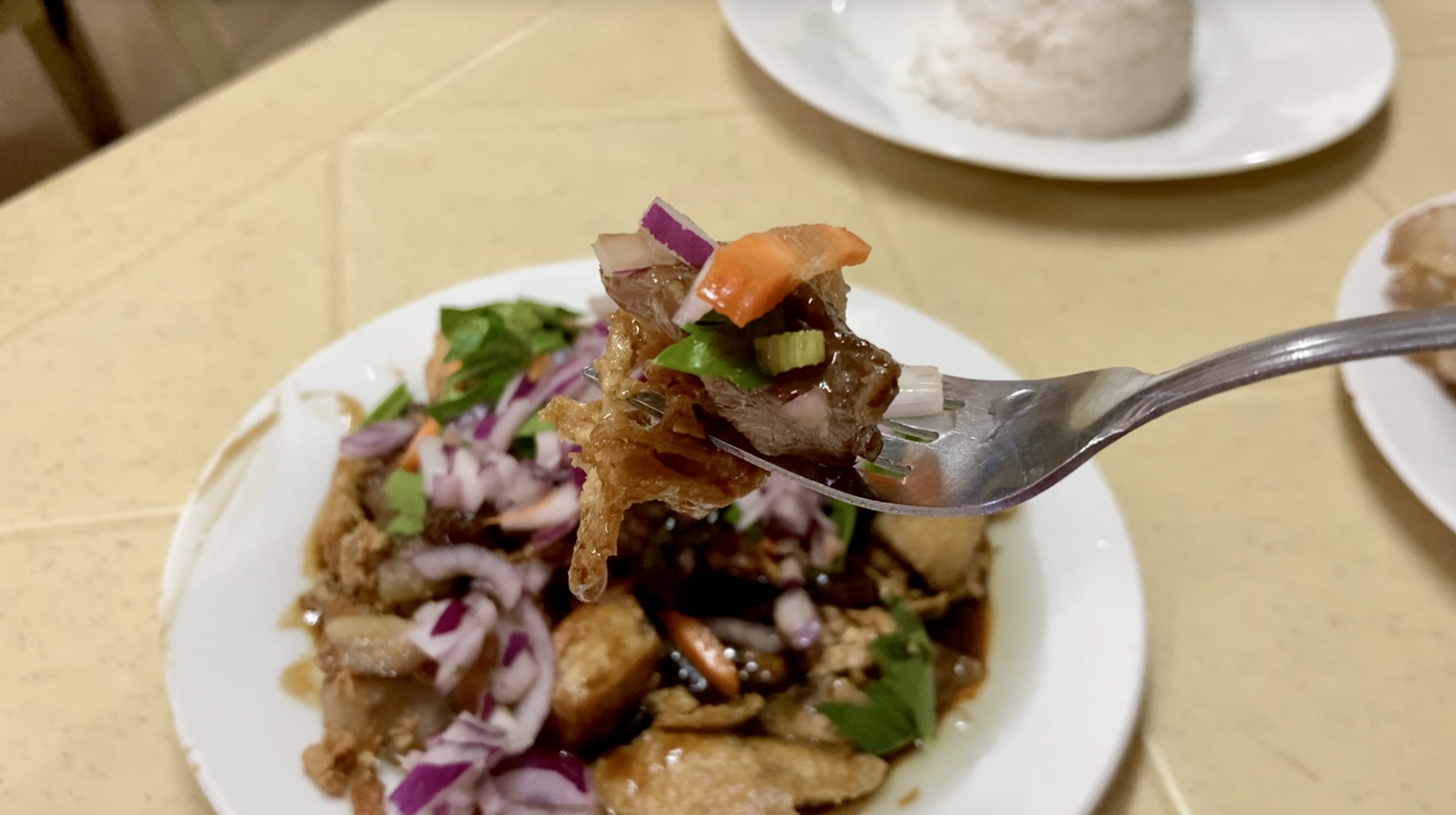 They sprinkled it with kinchay leaves for a little bit of minty freshness. The soy sauce and vinegar dip had a strong taste of ginger which was unusual for me. For some reason, it had a lot of oil in it too. One serving costs PHP 175.00.
To take a break from all of the fat, we ordered a refreshing plate of Pako Salad mixed with salted eggs and tomatoes. I have never tried Pako leaves before but I found it very similar to talbos ng kamote. Their vinegar dressing is amazing. A plate costs PHP 165.00.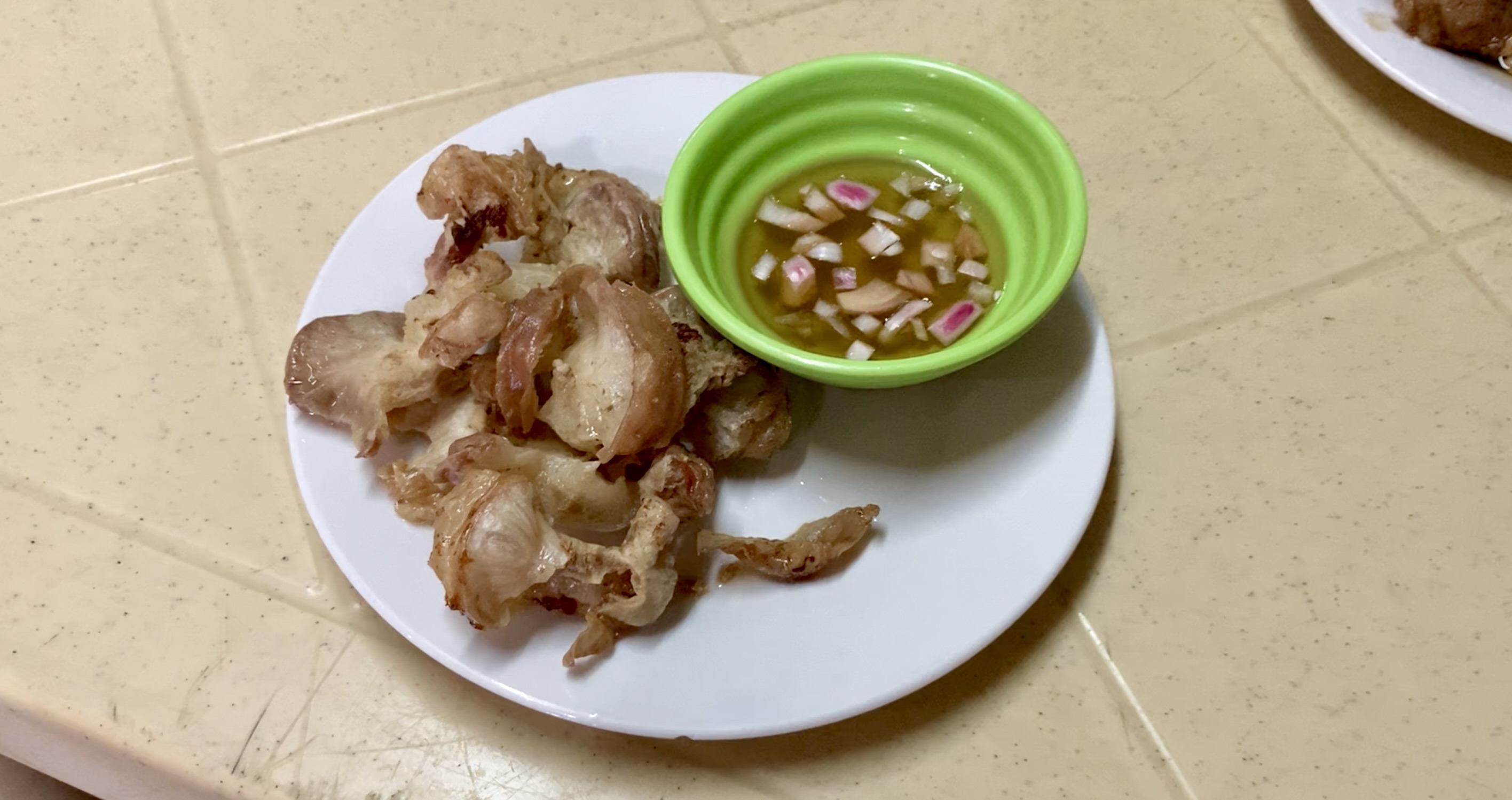 We ordered Chicharong Bulaklak for "dessert" and it was just alright. The intestines were way too tough and gamy. One small portion costs PHP 185.00 which is too pricy for me.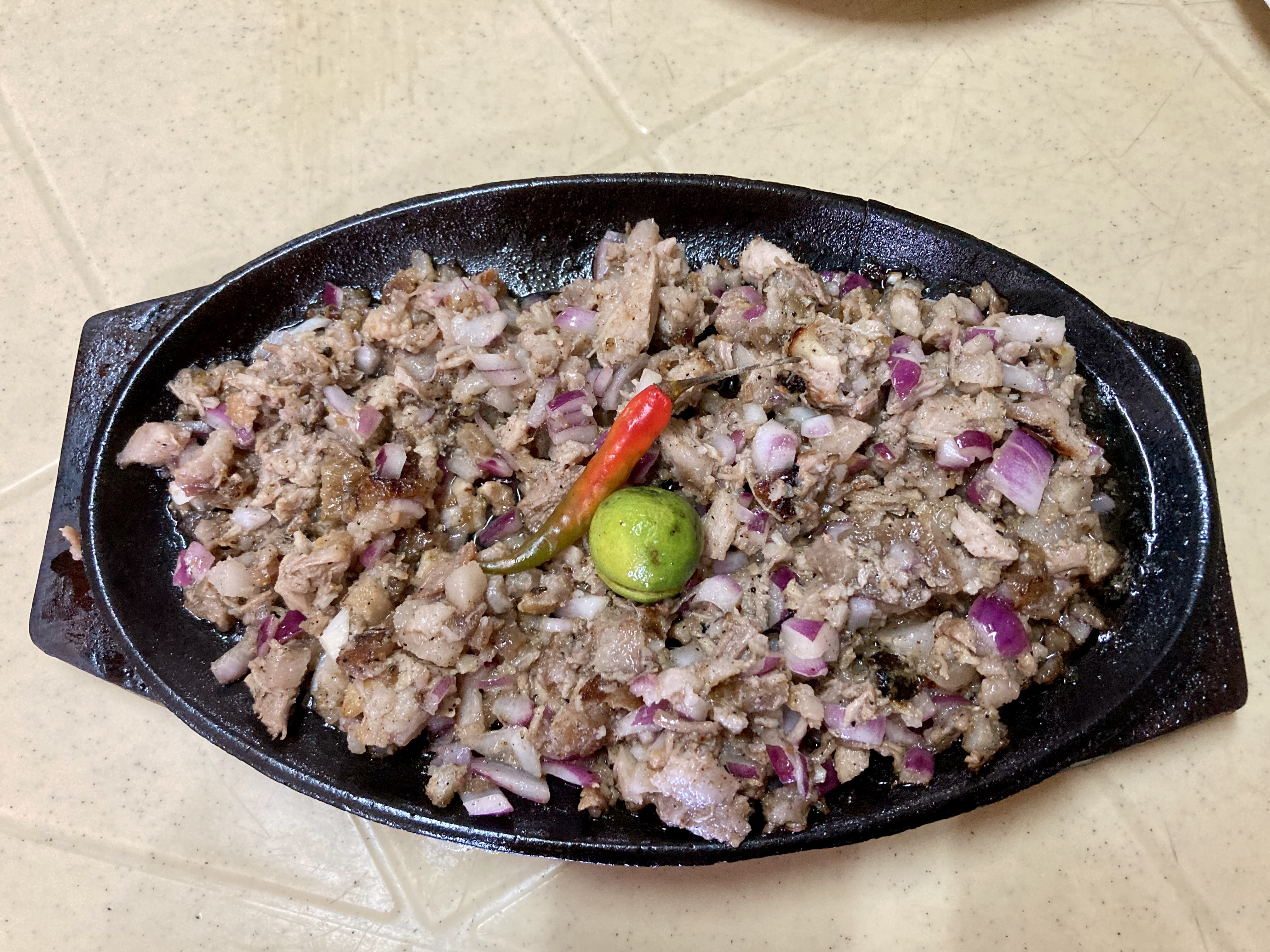 Overall, Aling Lucing exceeded our expectations and our tummies were very satisfied. Their original sisig is nothing fancy but its mouthwatering savory goodness is all it takes to make anyone a fan. The long trip to come here was well worth it and I wouldn't mind visiting this humble eatery every now and then.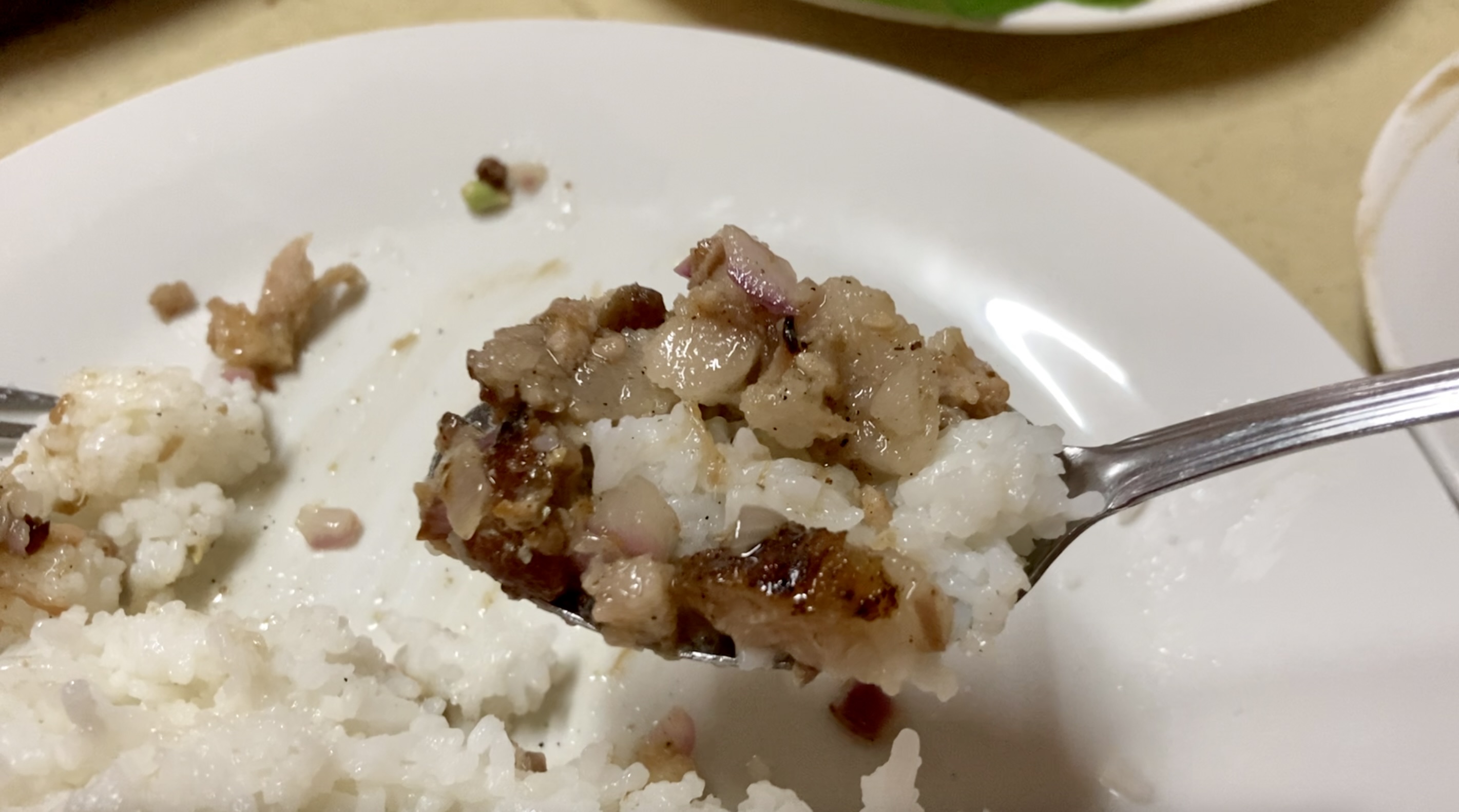 There were a lot of negative reviews on Facebook calling out the staff for their poor customer service and below-average quality of the food among others. I guess one just has to set his expectations that this place is your typical downtown carinderia that can get very hectic during lunch and dinner time. I encourage you to visit the place for a very authentic Kapampangan culinary experience.
---
The Verdict: 4.0 / 5.0
Address: Glaciano Valdez St, Angeles, Pampanga
Operating Hours: 7:00 AM – 12:00 PM
---
Subscribe to The Daily Phil on YouTube for more Food and Travel videos.
Like us on Facebook to get real-time updates on where The Daily Phil is headed next.
This is The Daily Phil, conquering the world, one country at a time, using a Filipino passport.
Until next time, Travel Now, Bills Later!