Today we're having lunch at Golden Rice Hyderabadi Biryani in Devour Food Hub in Quezon City to try their well-loved Biryani and other authentic Indian dishes. Let's eat!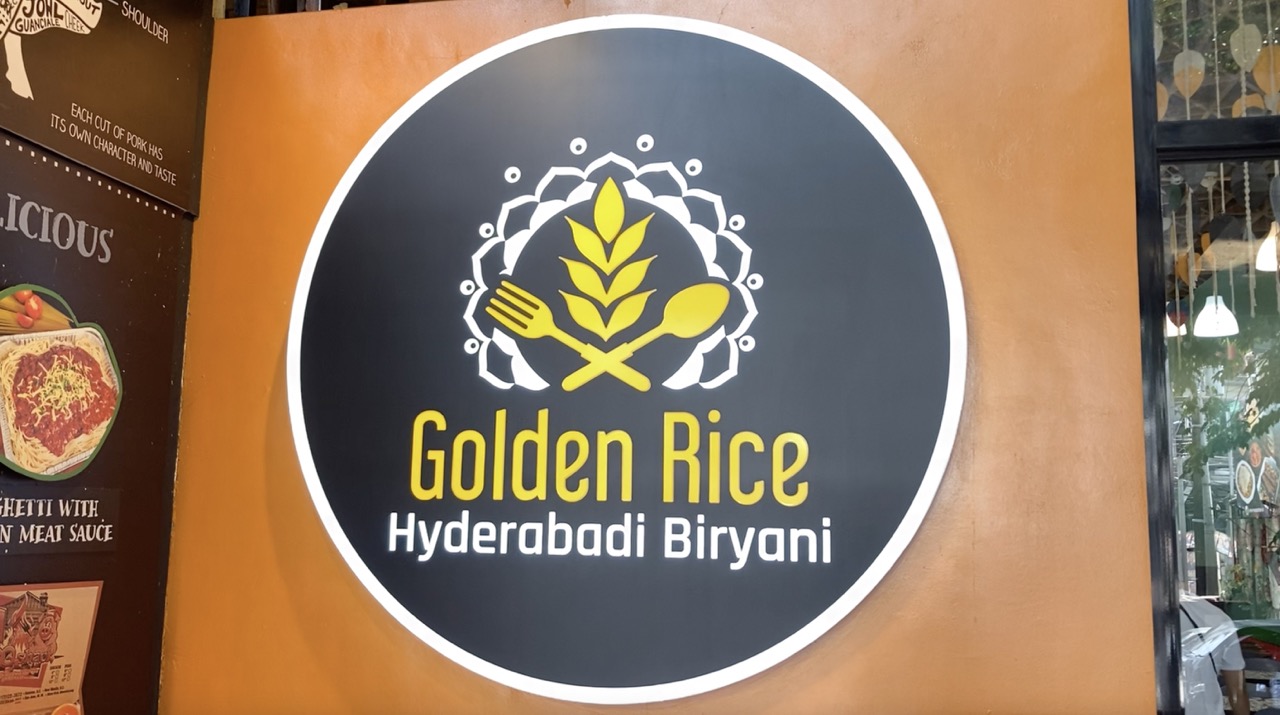 Golden Rice was founded in 2019 by an OFW from UAE who came back home after losing his job due to the pandemic. He wanted to recreate the dishes he missed from working overseas and share their goodness with the local food community.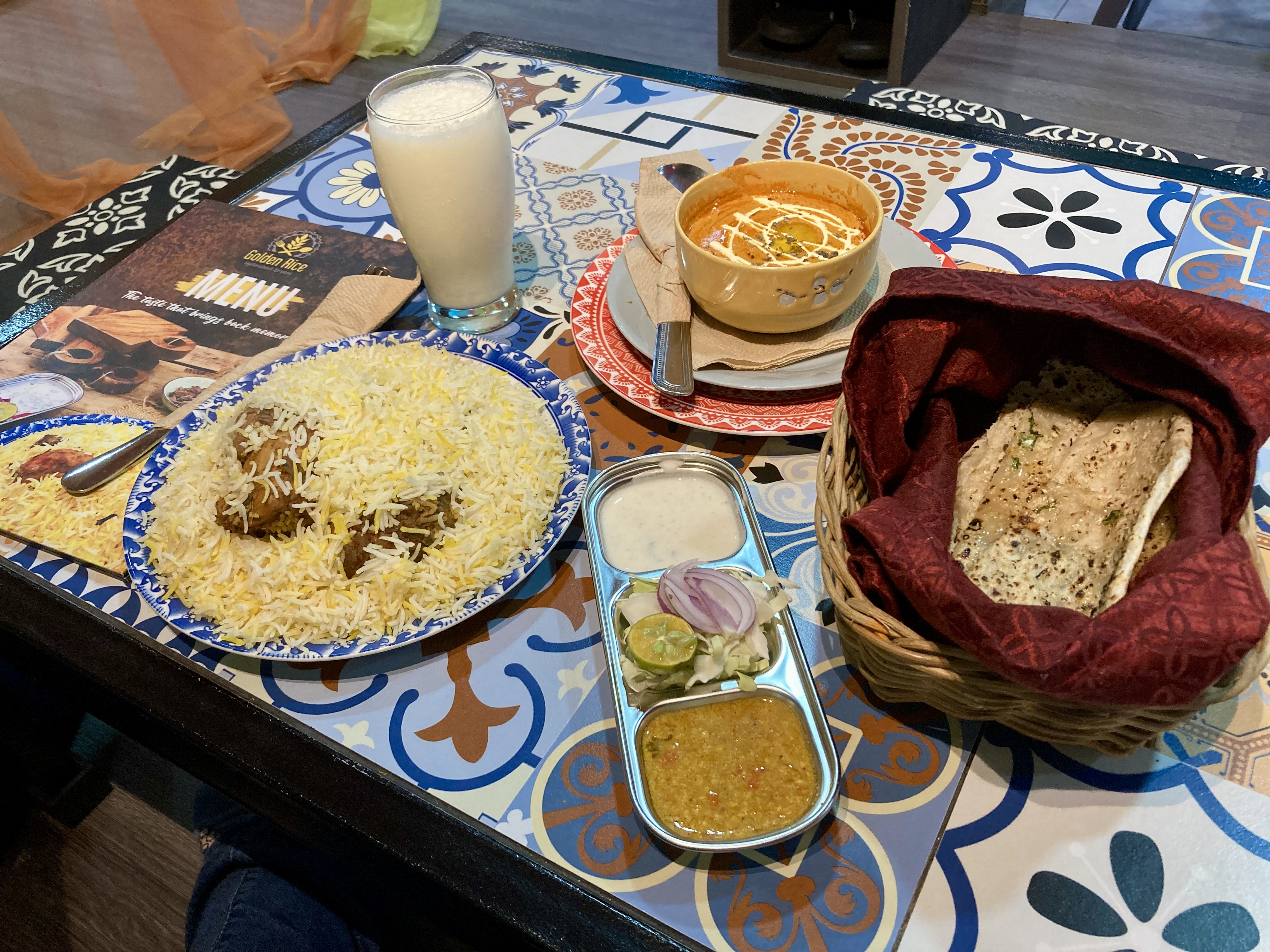 First on the menu is Mutton Biryani, juicy and tender mutton embedded in fragrant Biryani rice.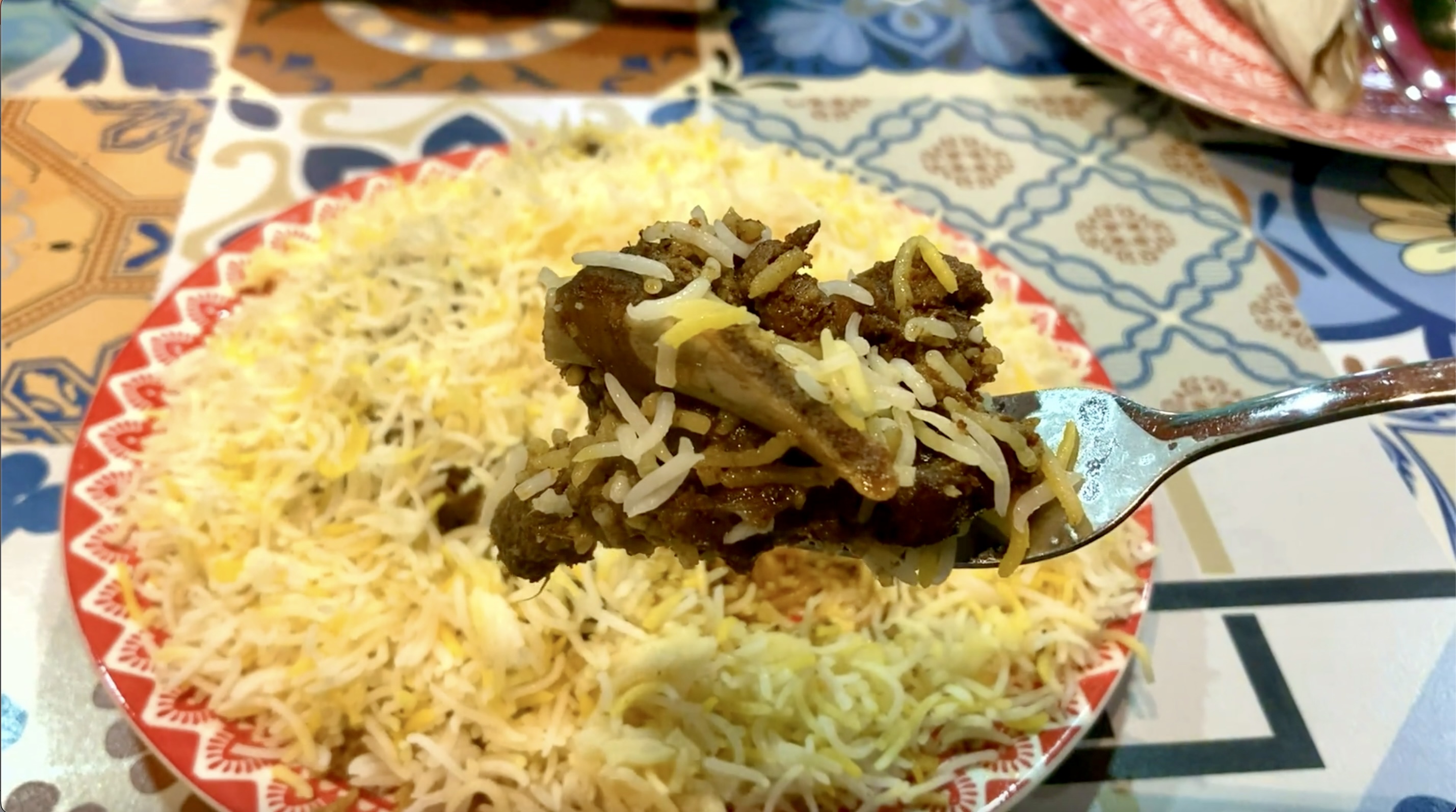 The Biryani rice is bursting with flavor from the spices which include saffron, cardamom, and turmeric among others. Kanin pa lang, ulam na. Their mutton is juicy, soft, and tender.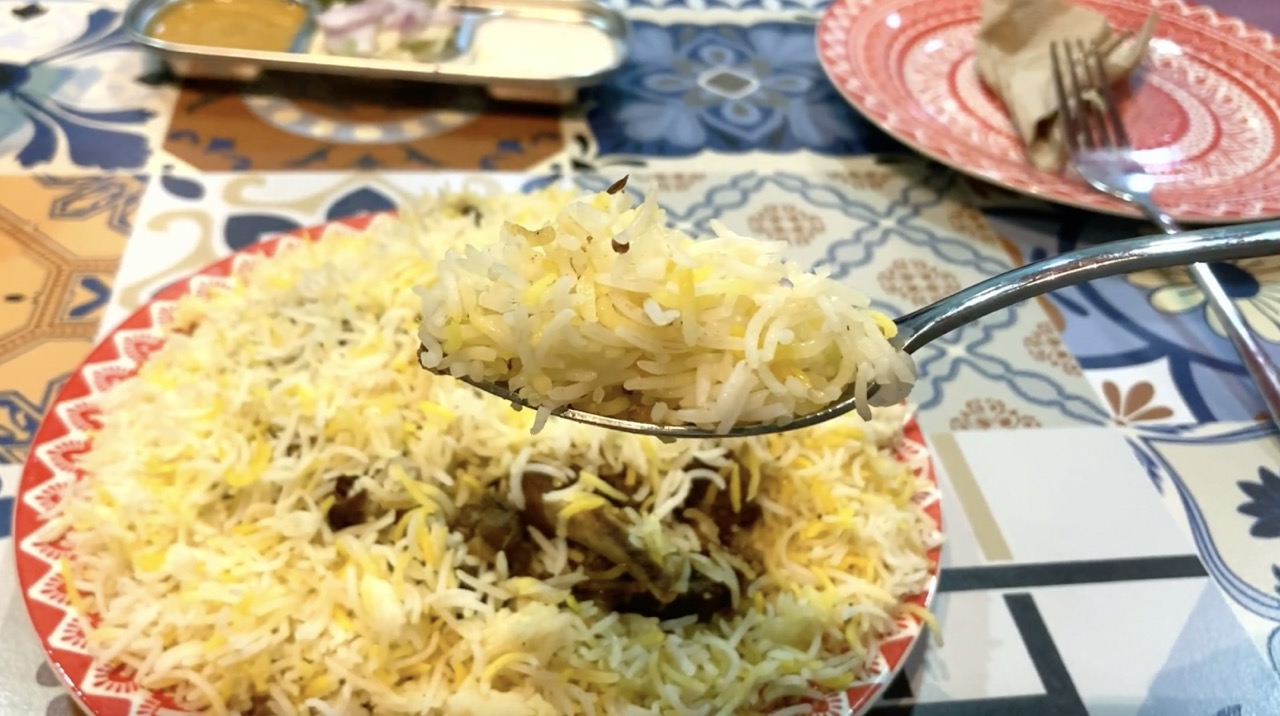 The dish is a little bit spicy but you can cut it by adding yogurt or add some Masala sauce if you can tolerate the heat. Their solo meal which costs PHP 450.00 is so big it can feed 2 to 3 people.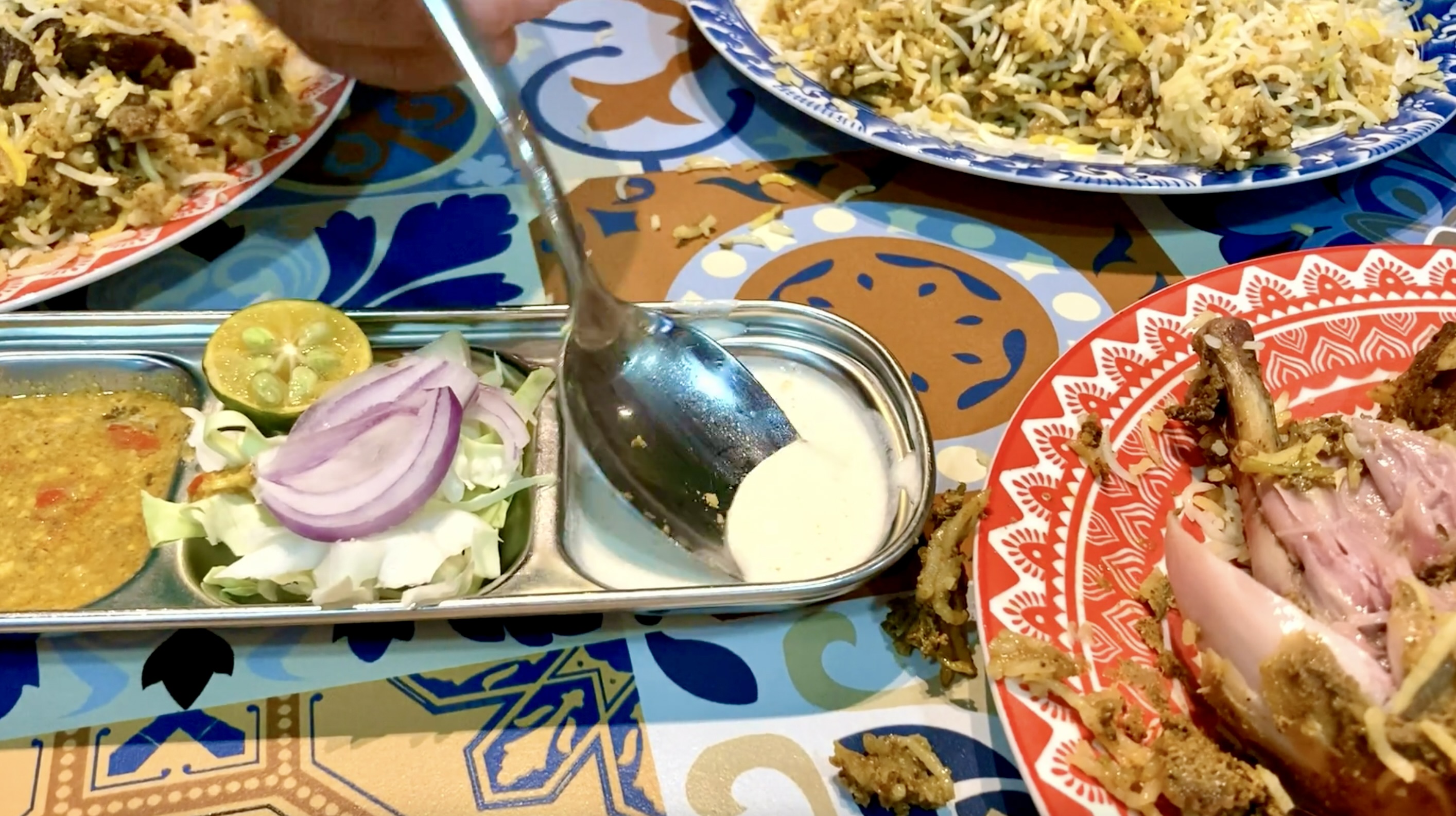 Next is their Chicken Biryani. Savory chicken meat infused with yogurt, sautéed onions, and Hyderabadi spices are hidden underneath their classic Biryani rice.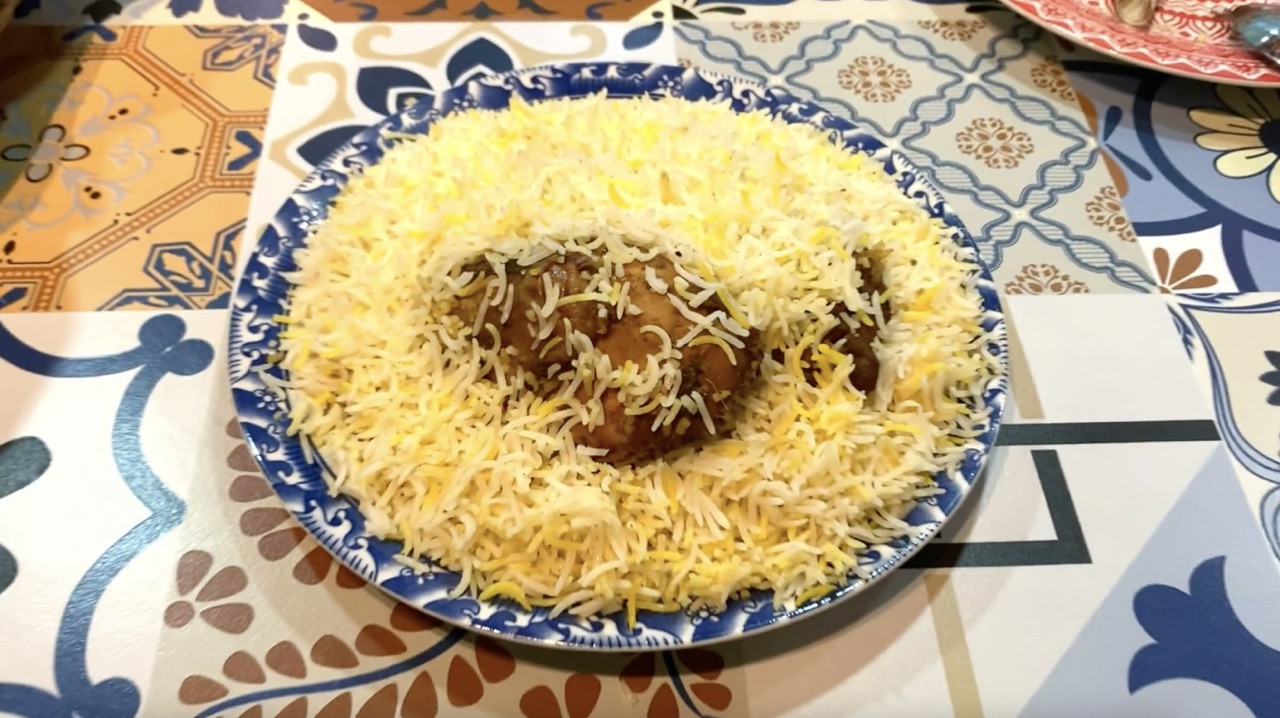 The chicken is flavorful, and super tender but can get really dry depending on the cut you get. I actually enjoyed the Mutton Biryani better but for first-timers, chicken is always a safe choice. The giant solo meal costs PHP 350.00.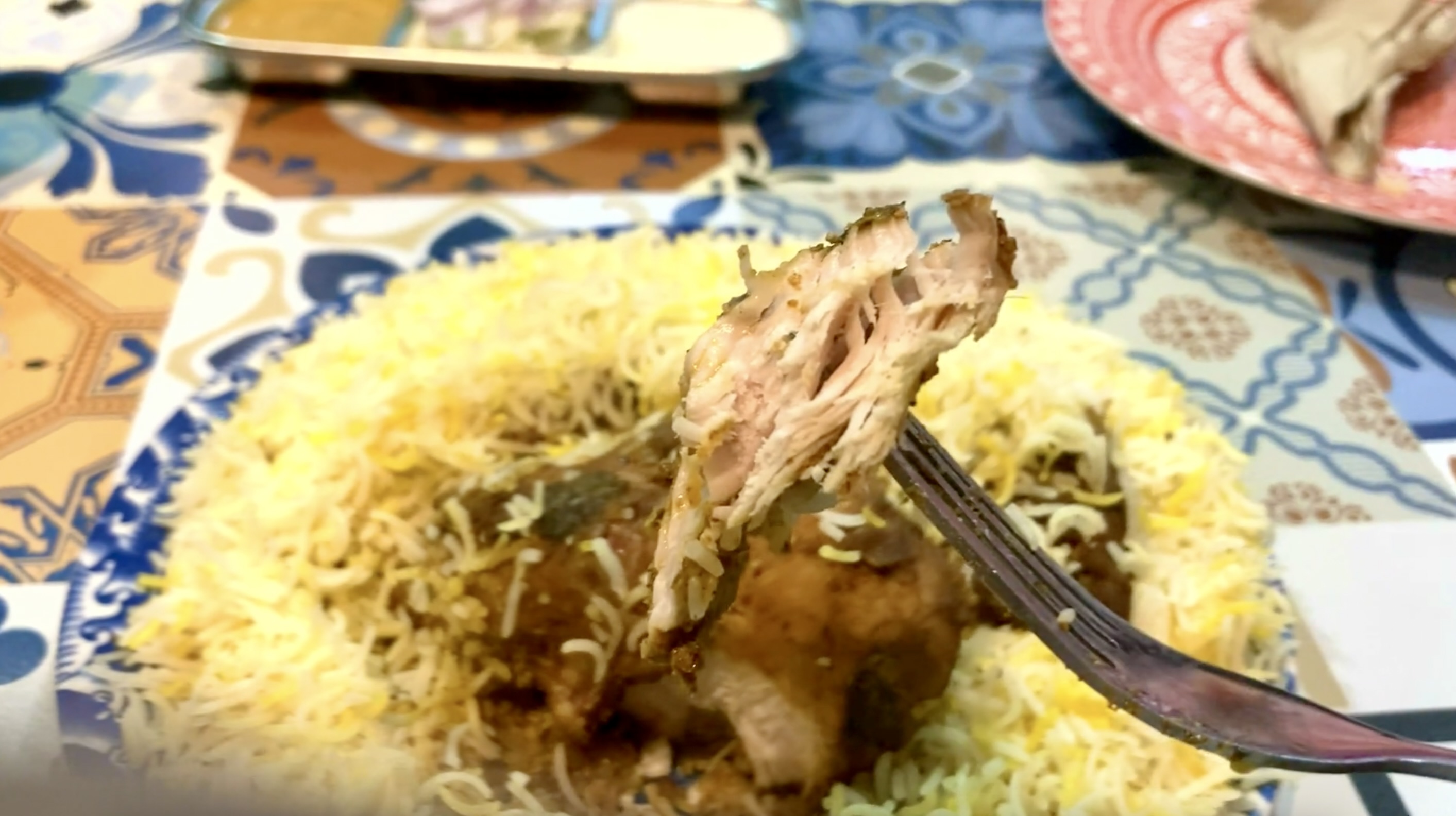 Moving on to their Butter Chicken with Naan Bread Butter. Their flaky yet soft nan smells so good. It's smoky, garlicky, and a little bit sweet from the butter.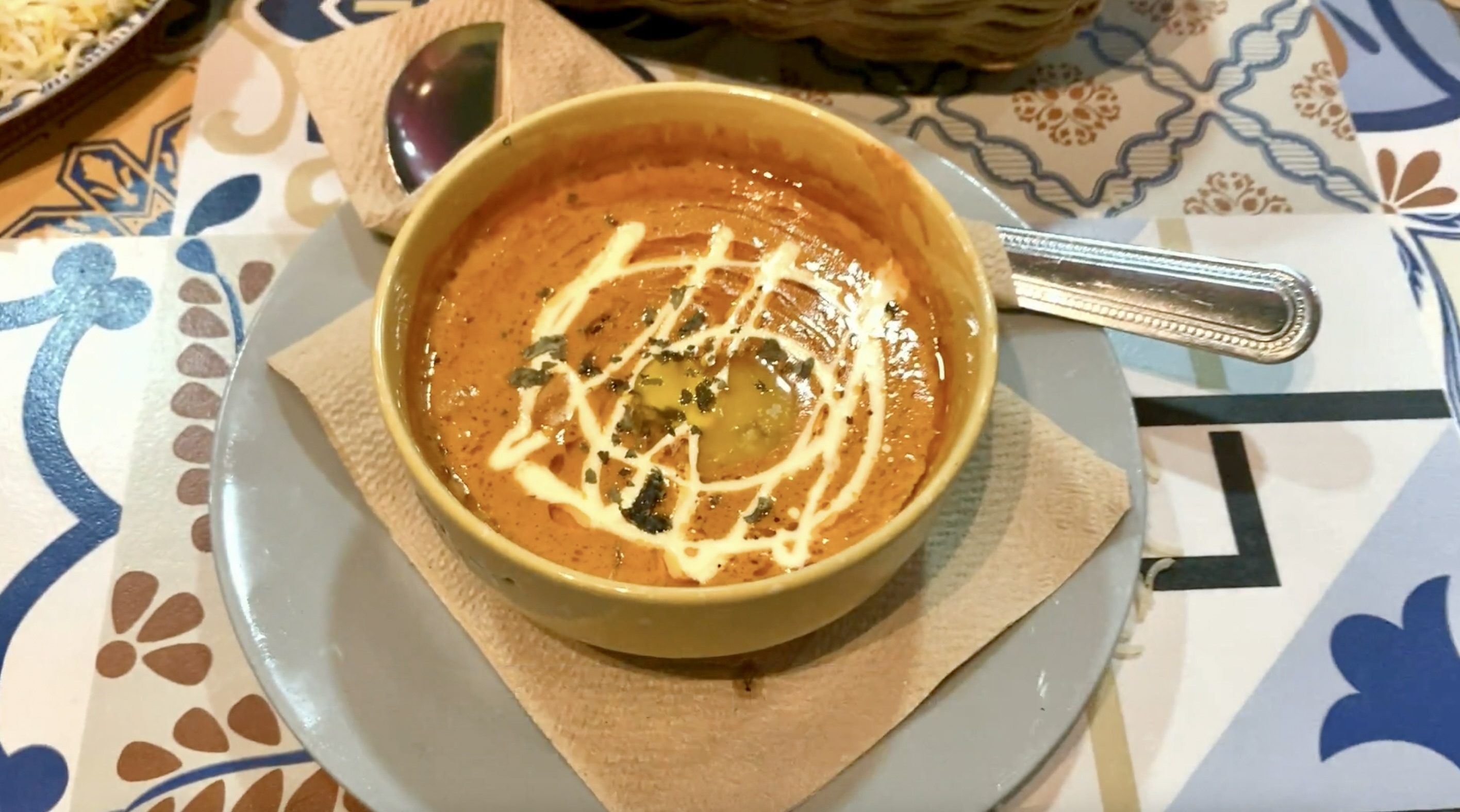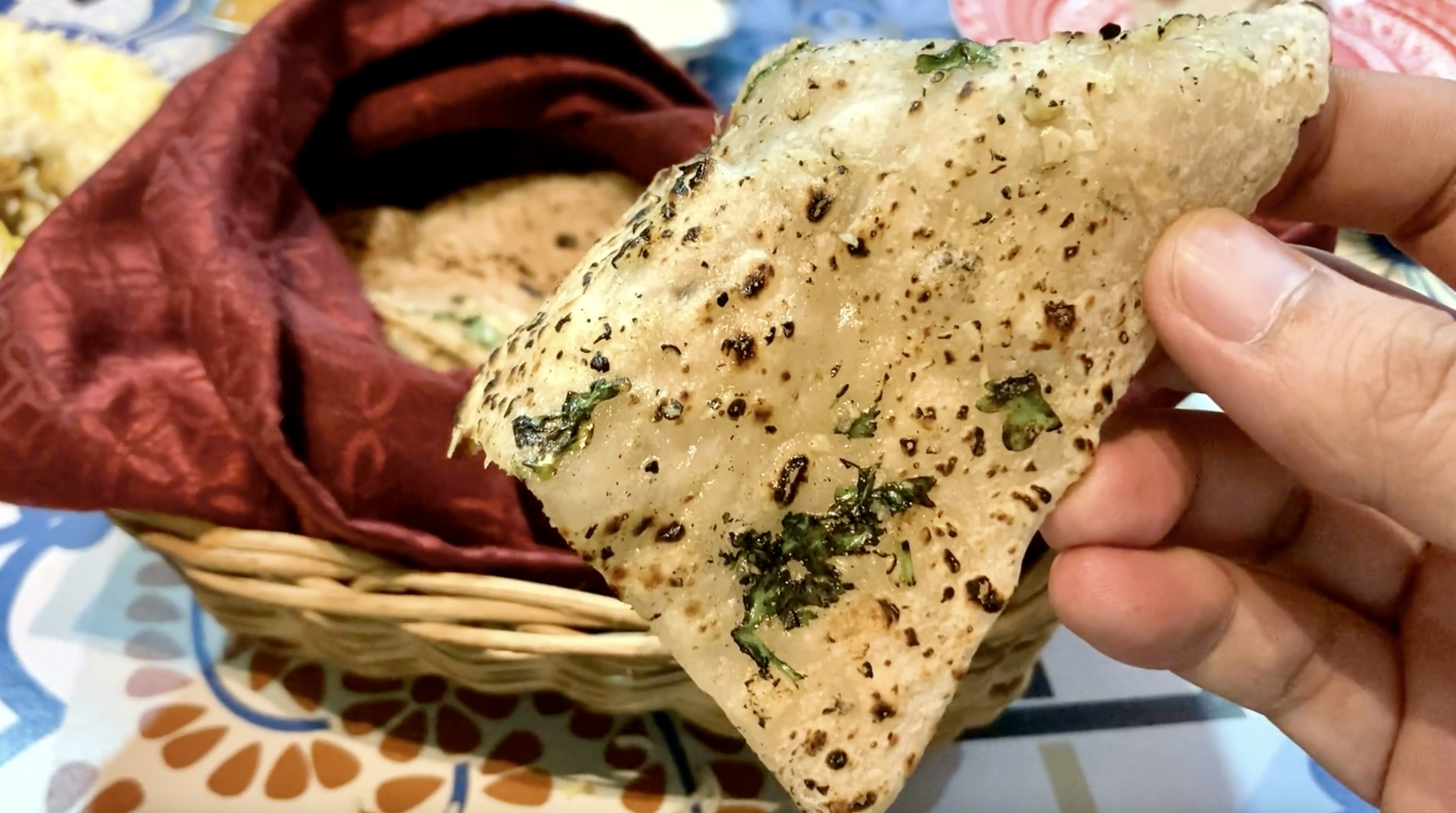 The chicken curry in tomato sauce is sweet, creamy, and pairs well with the plain nan.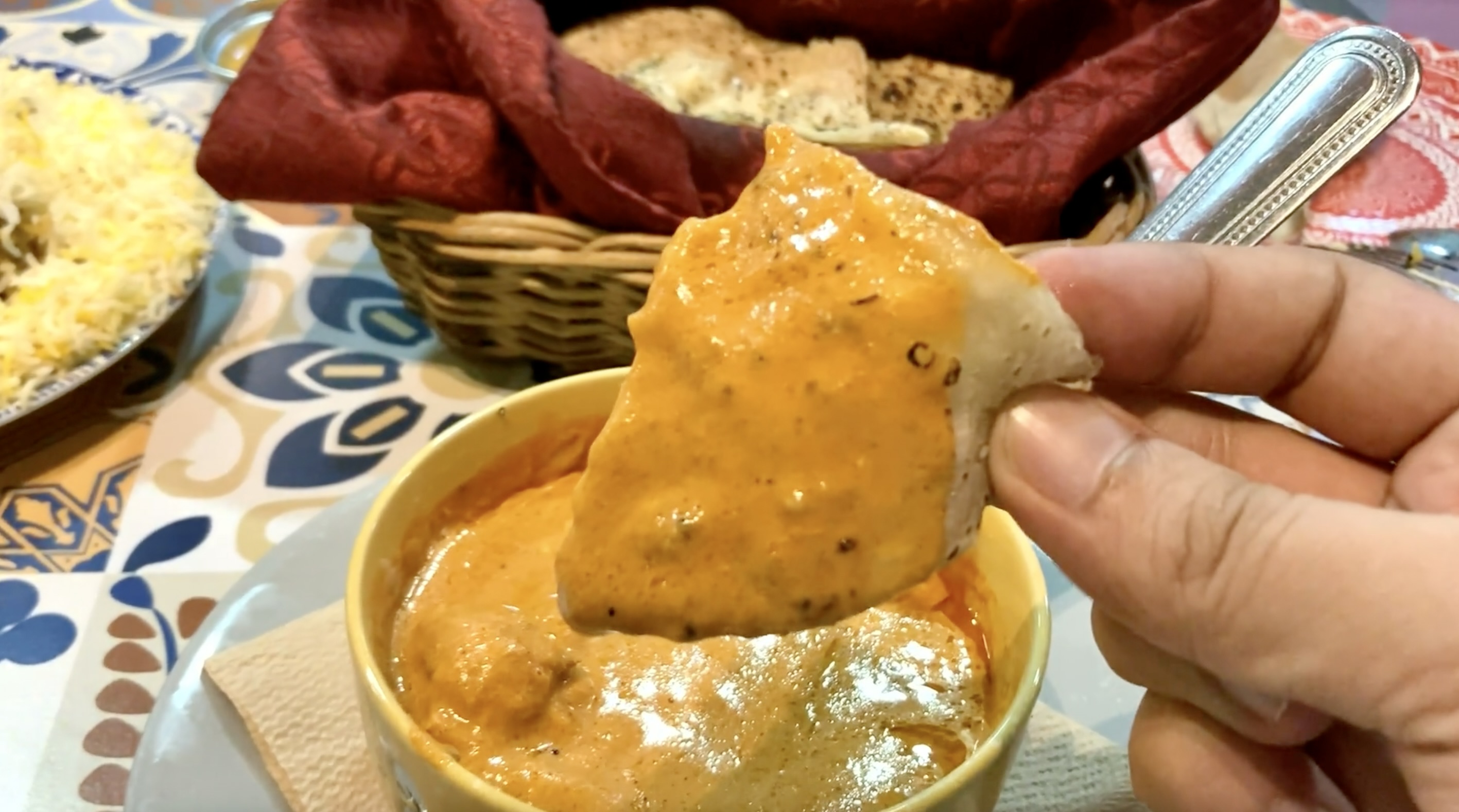 We don't often get to try Indian or middle eastern food and usually associate them with a pungent smell and intolerable spice but Golden Rice Hyderabadi Biryani is a great introduction to Indian cuisine. I recommend it to all Filipinos who want to try something new.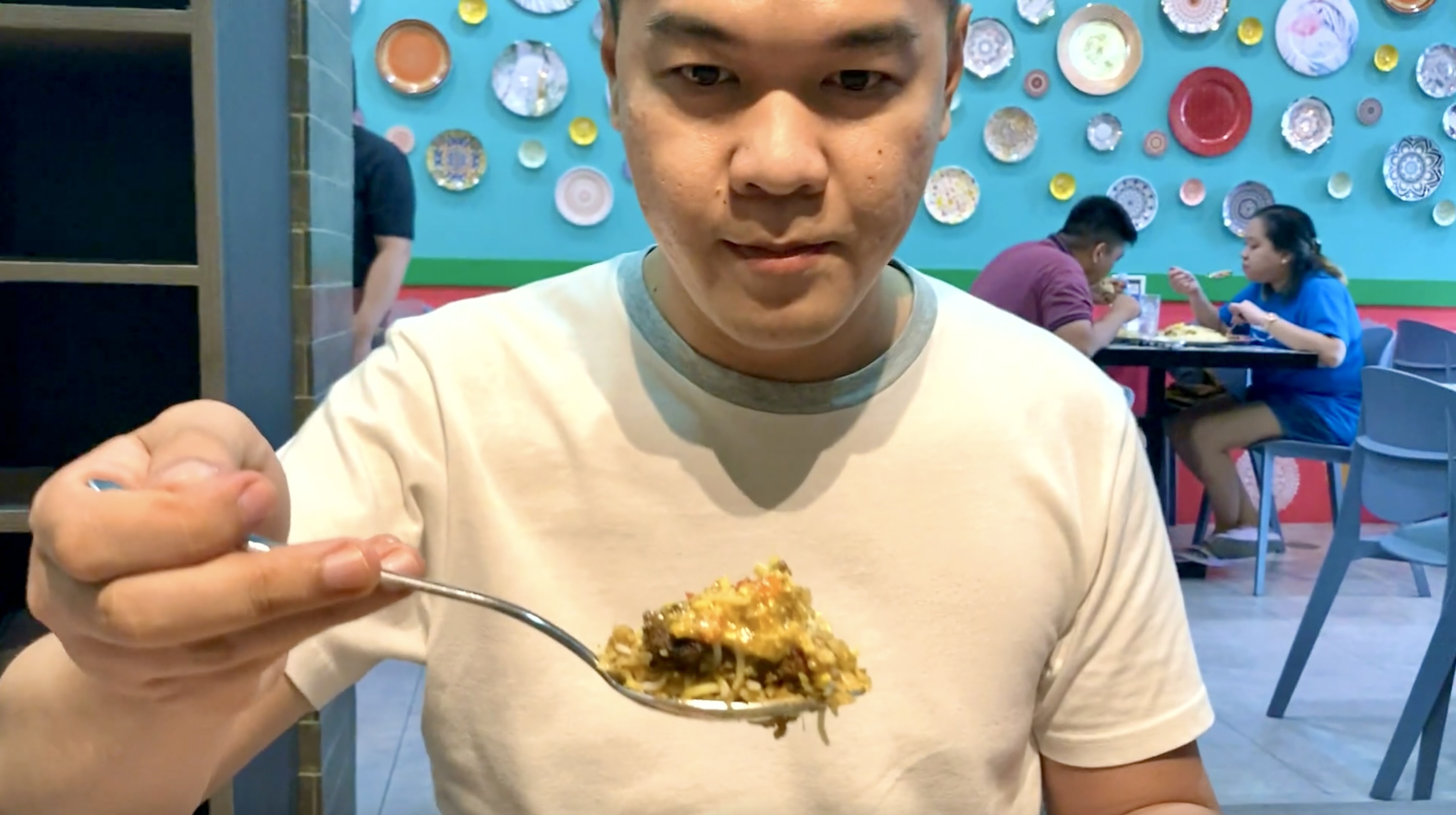 The Verdict: 4.5 / 5.0
Address: 1216 E Rodriguez Sr. Ave, New Manila, Quezon City 1102
Operating Hours: 10:00 AM – 10:00 PM
---
Subscribe to The Daily Phil on YouTube for more Food and Travel videos.
Like us on Facebook to get real-time updates on where The Daily Phil is headed next.
This is The Daily Phil, conquering the world, one country at a time, using a Filipino passport.
Until next time, Travel Now, Bills Later!