Today, we're taking you to probably the cheapest all-you-can-eat buffet in Bangkok or the rest of Thailand for only THB 50.00.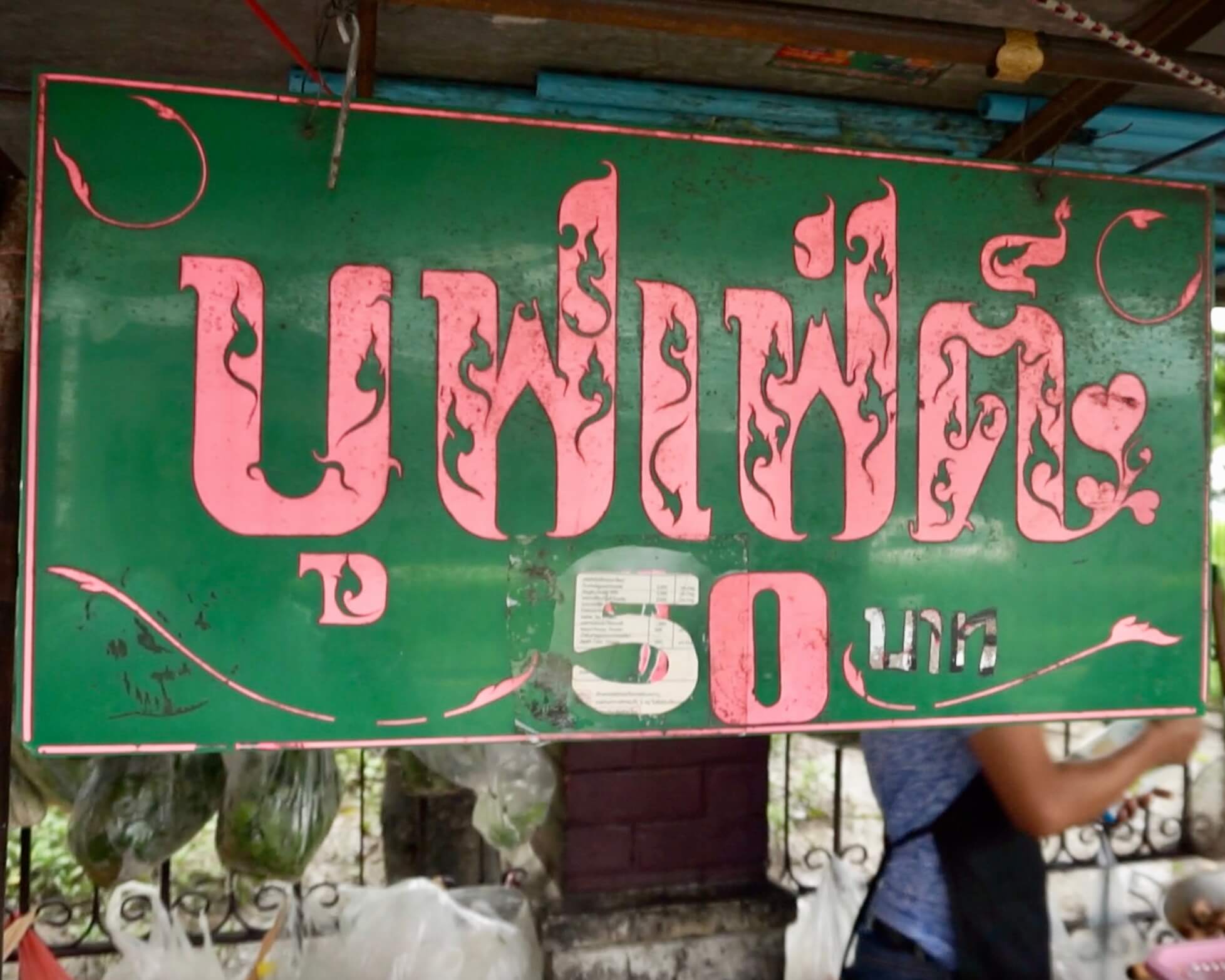 I learned about it through Mark Wiens and promised myself to drop by the next time I'm in the city. This humble self-service street buffet is located near Gate 8 of Lumpini Park where office workers, taxi drivers, and delivery riders among others head for lunch.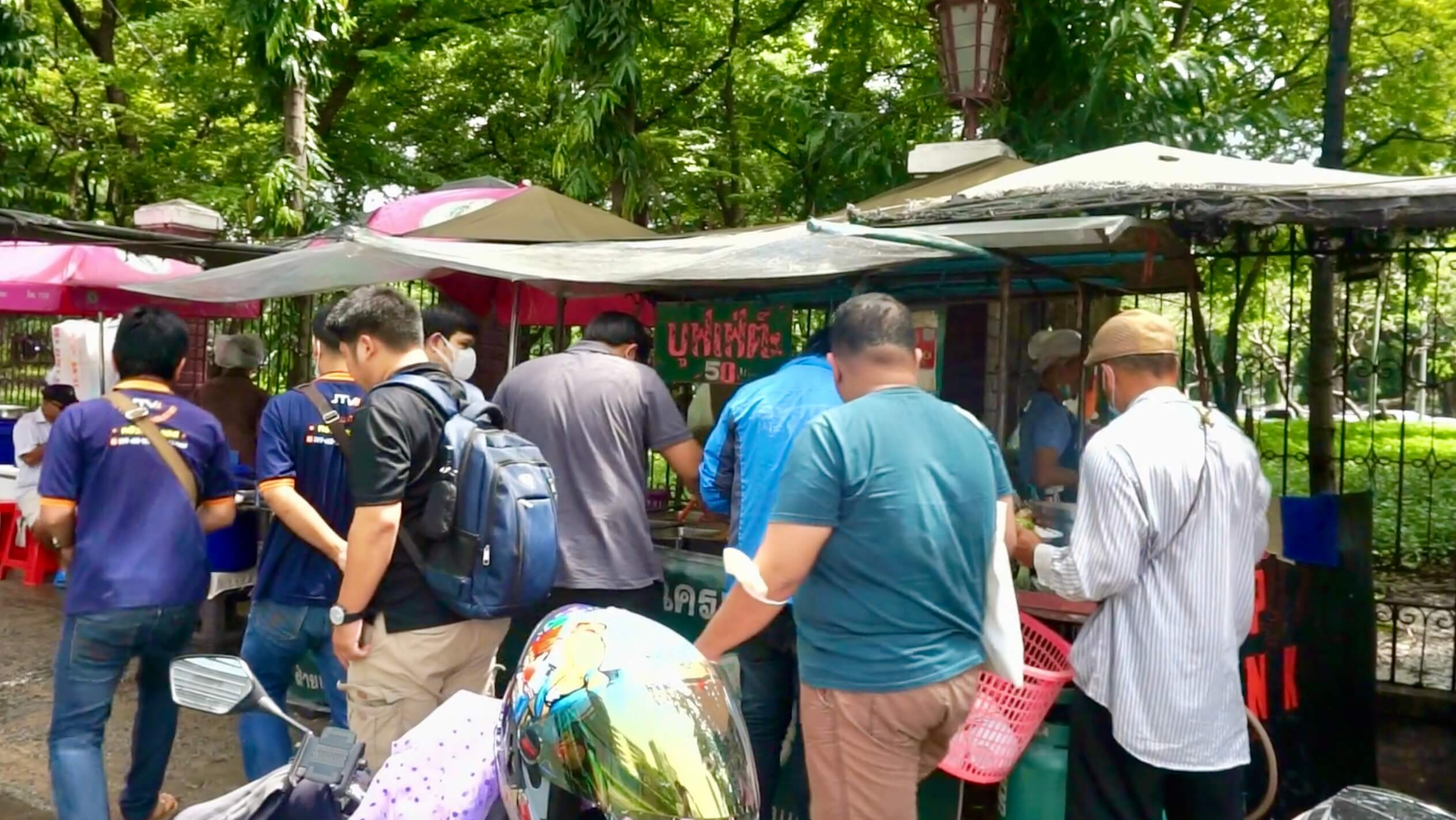 There were around a dozen dishes that were freshly prepared when we got there and the owner keeps on cooking some more on the spot. While we have no idea what the dishes were called, a lot of them were stir-fried with several meat options despite the inexpensive price.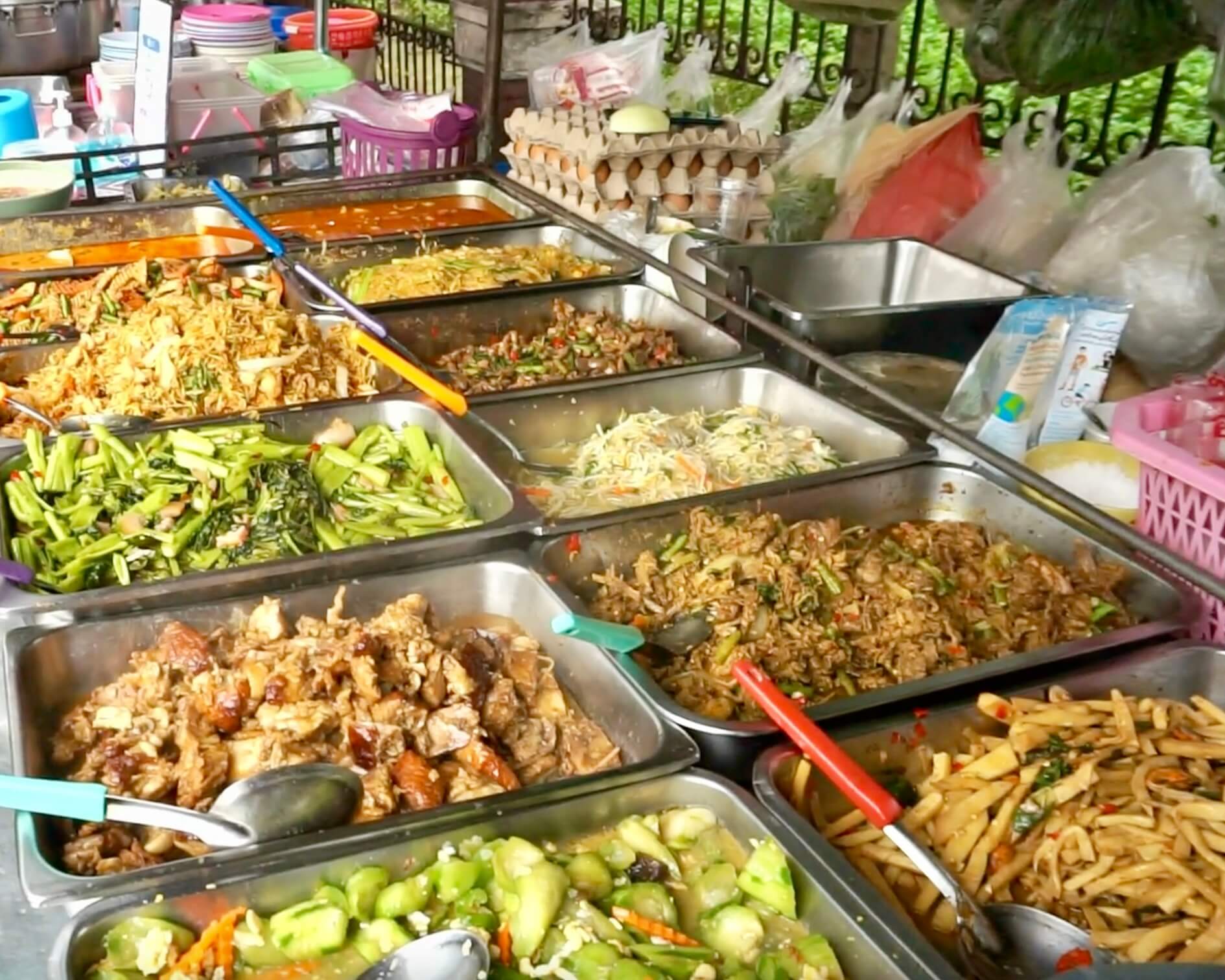 For our first round, we got some rice, chicken curry, chicken liver, glass noodles, stir-fried veggies, and something that resembles crispy banana blossoms (tell me what they are if you know). We also got a bowl of their signature salmon soup.
Book fun activities and great hotels in Bangkok via Klook right here!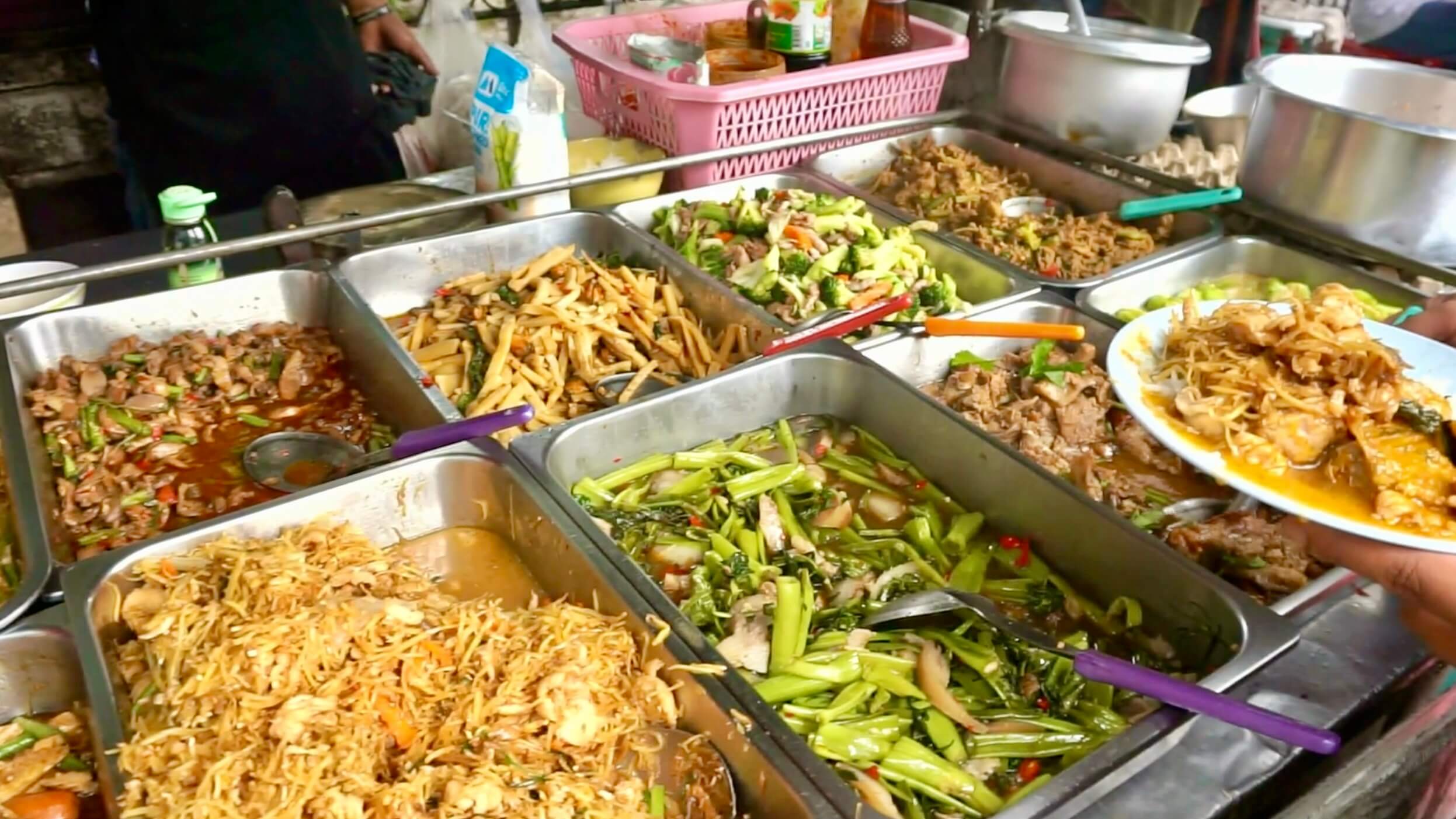 A lot of the dishes were spicy and salty which is perfect with rice. I particularly enjoyed the banana heart-looking dish, strips of vegetables that were slightly crispy, a little bit sweet, and had chunks of chicken in them. I got another serving of it for my Round 2. The Salmon soup was sour and refreshing but was too fishy for my liking.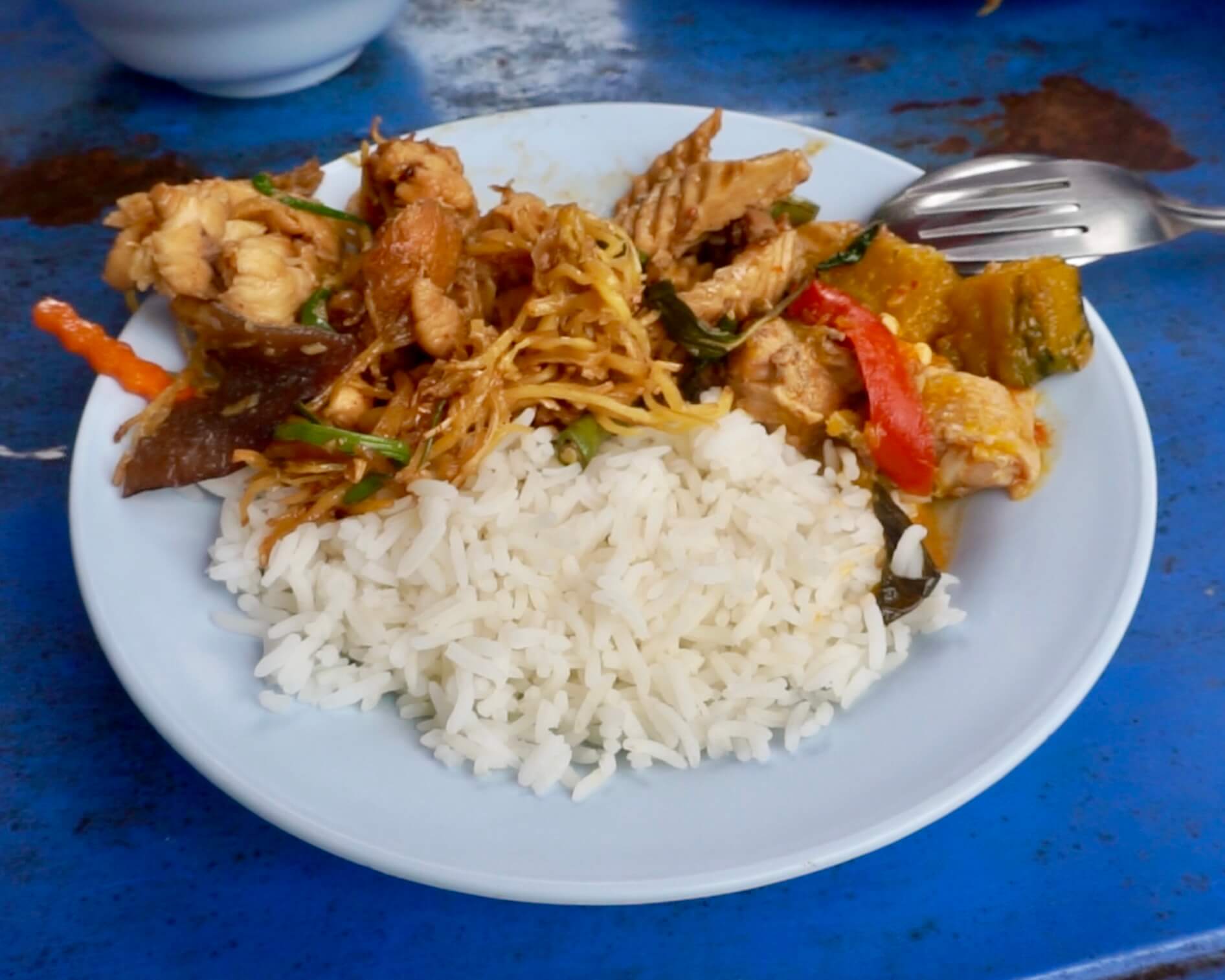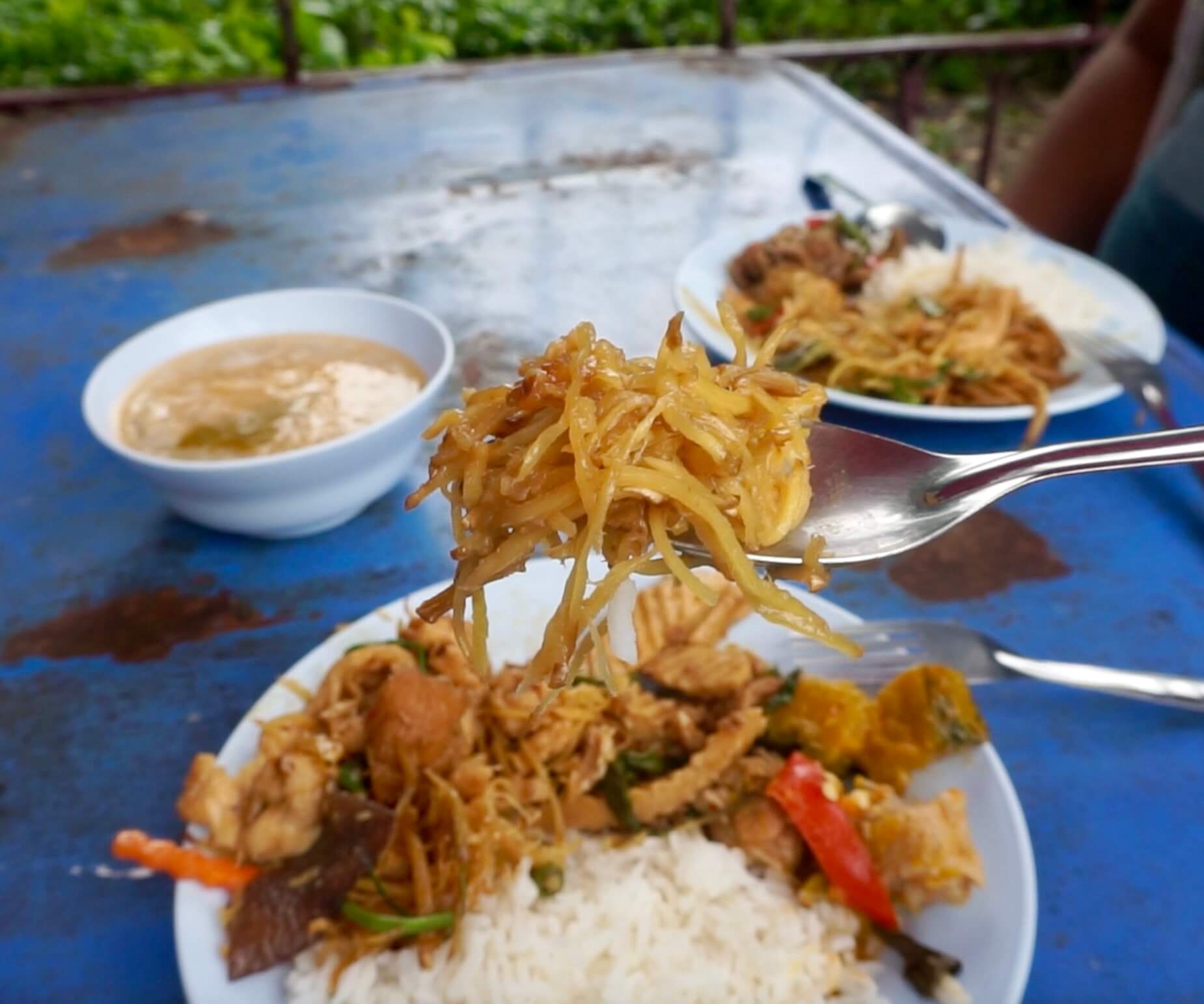 John got back to the buffet and returned with a pork dish that tasted like Lechon Paksiw and some vegetables on the side. I would have wanted to try everything on the menu but another food trip in Yaowarat is scheduled later that day so we had to pace ourselves.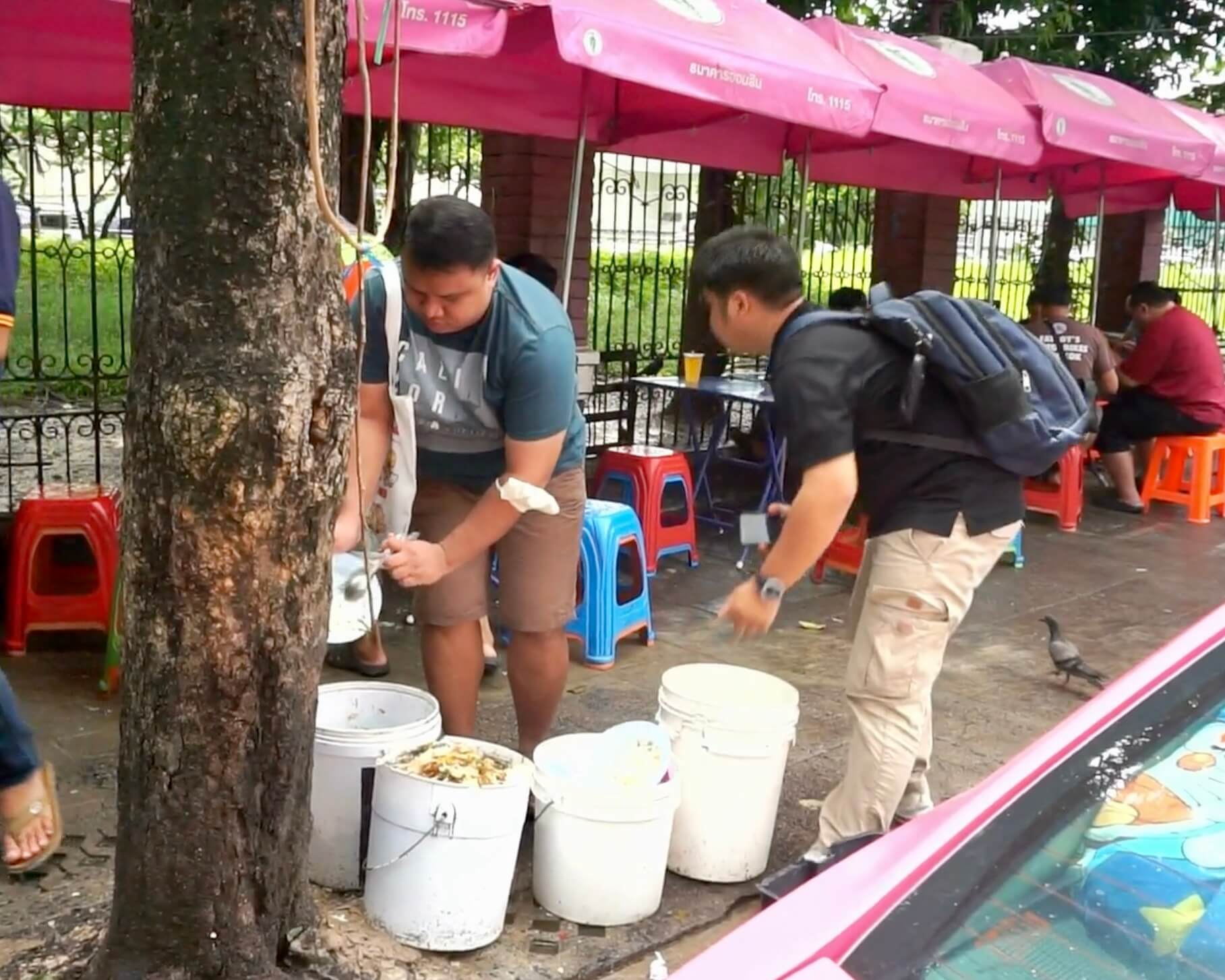 After returning our plates and utensils, we finished our meal with a cup of their free cold tea.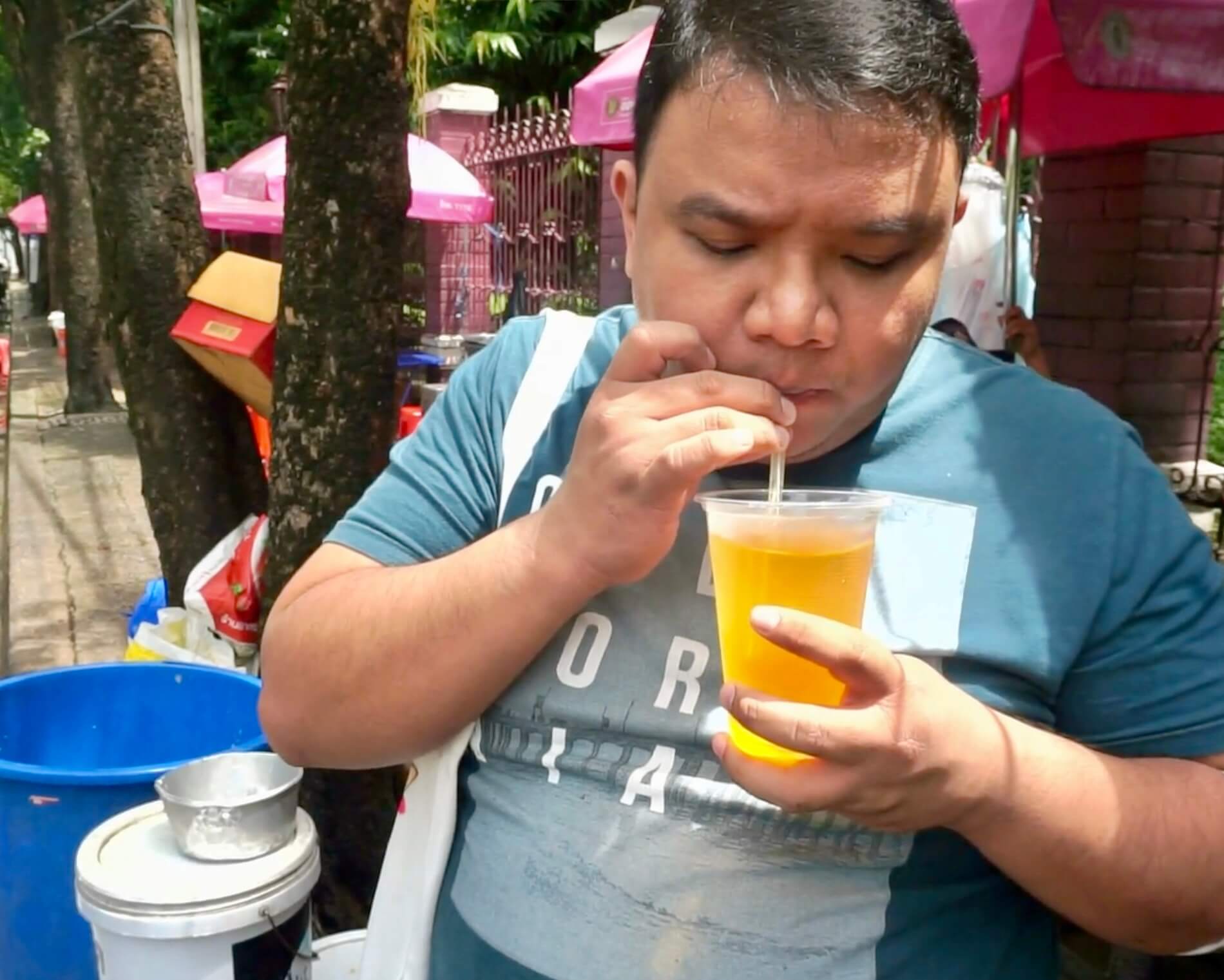 If you're short on a budget, have a big appetite, and are adventurous enough to try authentic Thai cuisine then this awesome street buffet in Lumpini Park is the place to be.
Subscribe to The Daily Phil on YouTube for more Food and Travel videos.
Like us on Facebook to get real-time updates on where The Daily Phil is headed next.
This is The Daily Phil, conquering the world, one country at a time, using a Filipino passport.
Until next time, Travel Now, Bills Later!